Sushma Swaraj, the Minister of External Affairs, has been in the news lately for all the wrong reasons. From her alleged links with disgraced former IPL Chief Lalit Modi, to her much publicised 'debate' with Rahul Gandhi, let's just say it wasn't the best of times to be her. But finally, there's some good news rising over the horizon for the Minister.
According to media reports in Abu Dhabi, a brother's tweet to the Minister led to the rescue of his sister from Indian traffickers in UAE.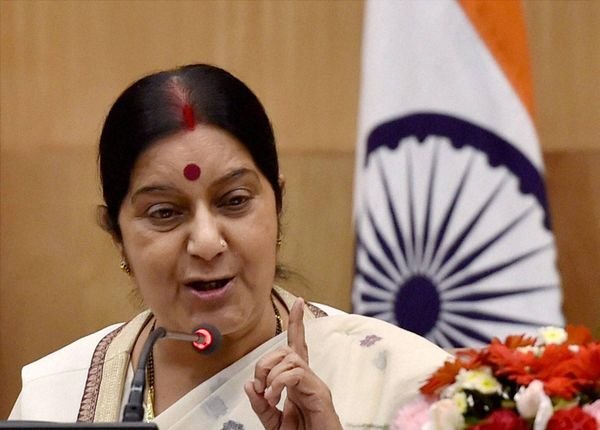 On 22 August, Dev Tamboli said his sister had been held captive in Al Ainn by a human trafficking gang, according to the Times of India . He later tweeted directly to the minister.
That morning, the minister took the time out to assure Mr. Tamboli that his sister would be rescued.
I have asked our Ambassador in UAE to help. He will speak to you and do the needful. @Devtamboli

— Sushma Swaraj (@SushmaSwaraj) August 22, 2015
And sure enough, later that day she followed up with this tweet.
We have rescued your sister with help of local Police. She is being moved to a shelter home run by Indian Embassy in Dubai. @Devtamboli

— Sushma Swaraj (@SushmaSwaraj) August 22, 2015
According to the Times of India, Mr. Tamboli's sister came to Dubai to become an airhostess. But when she arrived, she was given a baby sitter's job and was forced to work as a housemaid.
This isn't the first time that people have sought the help of the External Affairs Minister, through Twitter. During the Yemen crisis and the Nepal earthquake, Sushma Swaraj was readily available and willing to give updates on the situation.