Hey there!
Now, before you make a ridiculous joke and mock me for writing this, let me just stop you right there. I know this isn't how we roll. We don't do thank yous and awws and love yous . And I'm probably getting a lot of gaalis from you for doing this. But, hear me out.
I haven't ever said this to you, and probably never will; not because I cannot but because we are much more than those silly gestures of gratitude. Yet, my andar ki awaz wants to say this to you.
Thank you!
Never have you once told me to change myself for the world. You've always accepted my goofy, intolerable, side effortlessly. You've stood by me and been my partner in crime through some of the best days of my life.
And on my worst? Well, you're probably the only one who knows how much I cry and why.
I have borrowed a million things from you including your favorite shirt. But never have you stopped me or asked me to return the things I took. Every time I have an outfit crisis, I have to scream your name and it's all well and good. Your home is like my second home, and sometimes it's like my first.
Thank you, for being my home away from home.
You've accompanied me across all my crazy endeavors, all the times I said, "chal yaar, aaj kuch toofani karte hain!" From having my back in every awkward situation to being my wing-man and cleaning up the mess I left behind, I swear, any sane person would've backed out and let go.
But not you. You were there. Always.
I remember every single time that I've called you up in the middle of the night to deal with my emotional breakdown. I really didn't have any good reason to keep you up, yet you were on the other side listening to every ridiculous shit I spoke about. And honestly, I don't know how I would've managed staying up all night before semesters if it weren't for you.
So thank you for being my 3 AM friend.
I remember the time I went crazy over that idiot you didn't approve of. I could've made the biggest mistake of my life, but you stopped me at the right time! I can't thank you enough for that. You always manage to keep me off the wrong people without having a I-told-you-so face.
How do you do it?
Ah, and how can I forget the time you punched this dude in the face because he was messing with me. You've seriously gone out of your way to help me, every single time I needed it. Even when I was being a complete bitch to you.
I have strayed off track a hundred times, but you've always managed to pull me back.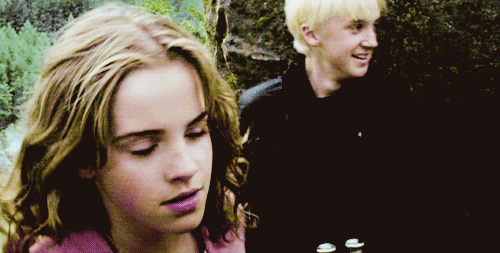 You've held my hand even after those terribly drunken nights where I puked out of my wits and wouldn't let go of the toilet seat. The most eww – est of things you've done only so that I'd be alright!
Man, if this isn't a sign of an unbreakable friendship, I don't know what is!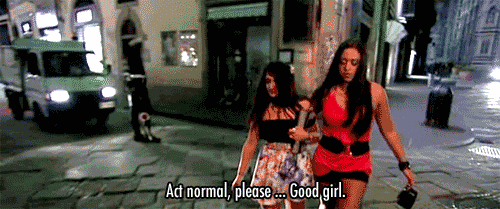 Yaar, ab toh senti kar diya tune! When I think about the number of times we've fought and didn't talk for weeks; gosh! Life truly felt like shit! But then we always found our way and figured things out.
I don't have words to explain what you mean to me because without you, life would be blank and boring.
Everybody needs a second opinion, a person to hear them out and be there no matter what. You're that person for me, my rock. You've been brutally honest with me about everything. Without your advice I'd probably be in some inescapable ditch.
Seriously, what would I do without you?
Above all else, thank you for being my friend. I may not be the easiest person to deal with and have a million flaws, but you've been my buddy through it all. Even when the two of us weren't in the same city and couldn't talk for weeks, you were always just a phone call away. Against all odds, we have found friendship so great and strong. You know me so well that I don't even have to place my own order when we're out dining.
We share silence, we share chaos; because you're my buddy, my friend, forever and more!
Love you, dost.