We live in a country with different faiths and beliefs. However, in all our harmony, we find discord with few people who still find ways to discriminate. Like this guy who requested Ola to send him a 'Hindu driver' in the name of customer service.
This is how Ola responded. And we think it's cool, apt, fitting and exactly just what this guy needed to hear.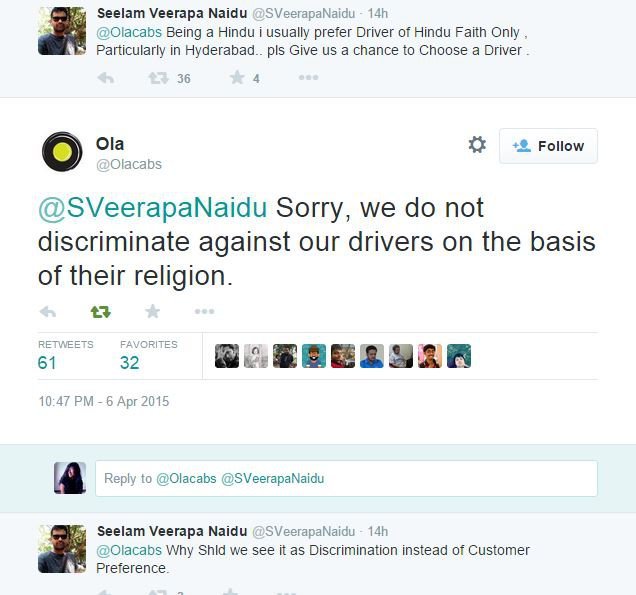 Cab provider Uber, also their competitor, acknowledged and appreciated Ola's response to the guy.