Yesterday we saw this tweet from Rishi Kapoor, reminiscing about the old days.
And that got us thinking. I mean, we've all been there. We head out to our favourite eatery after ages and find the usual is half the size. And double the price. So we decided to go back in time and dig up some more things from the 'good old days'. And from the days even better than them.
1. Movie tickets: From 1975 to 2015
Watching the latest flick, on opening day for just 3 rupees. Madness. Of course, while there are places where you can still get tickets for a tenner (never change Chennai), those places are few and far between.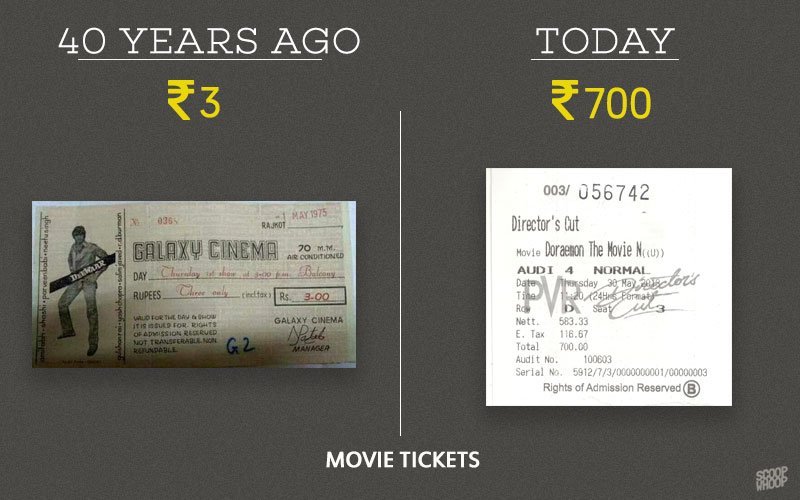 2. Coca-Cola: From 1965 to 2015
This was before Coca-Cola were kicked out of the country in 1973. And here we thought a small Coke for 5 rupees was a big deal.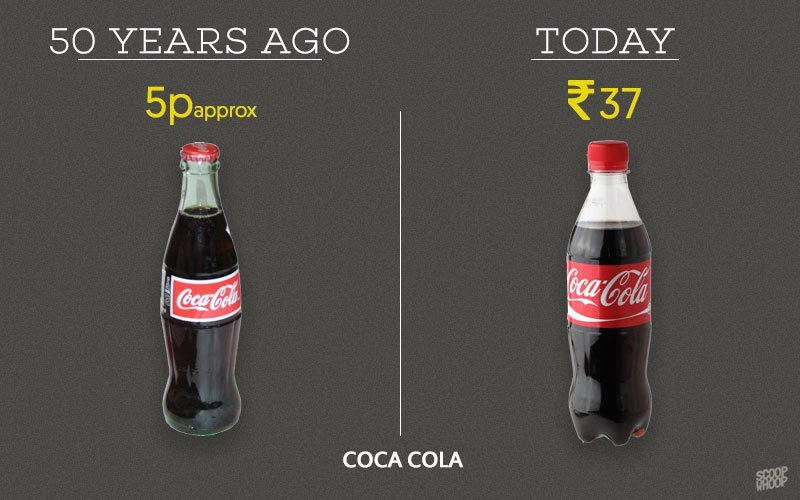 3. Indian Airlines Bombay-Delhi flight: From 1980 to 2015
So back then, air travel was pretty expensive. But, they did have one crucial advantage: fixed prices. Which meant that if you booked a flight a month in advance or a day before, the price wouldn't change.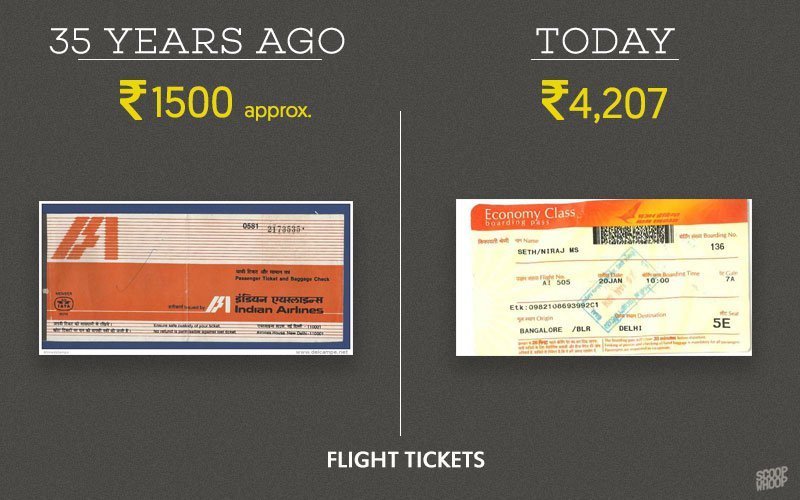 Source: ComplaintsBoard & Delcampe
3. The Maruti 800/Alto: From 1985 to 2015
Yes we may smirk at the amount, but relatively speaking, even this was a huge amount at the time. Still though, a car for less than a lakh.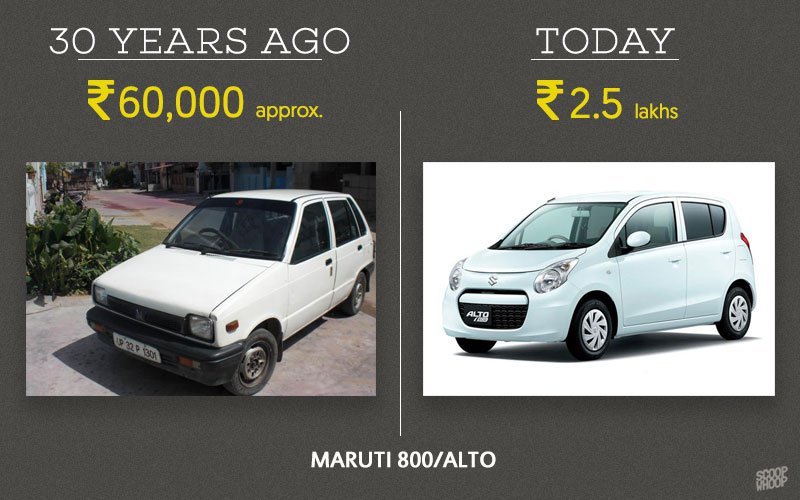 Source: JunkTechie & CarloandDelhincr
4. The Vespa: From 1985 to 2015
Like most cult legends, the Vespa began as an underrated but extremely reliable scooter.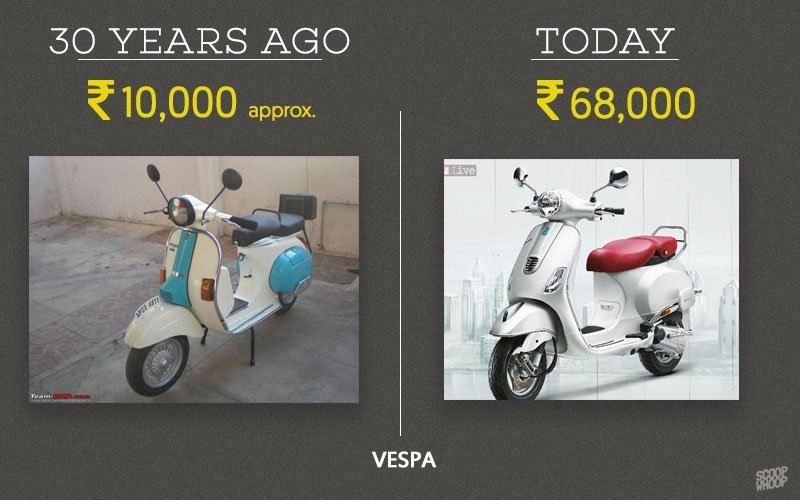 6. Amul Butter 500 gms: From 1970 to 2015
Guess those really were "butter" times, eh?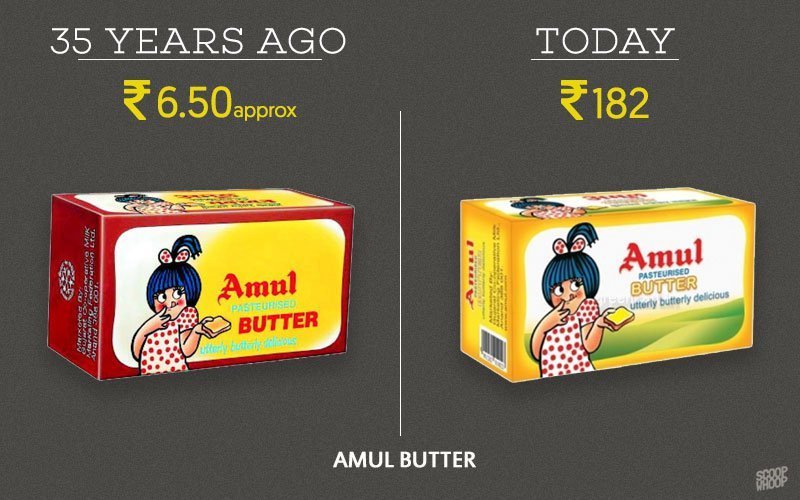 Source: Greencart & TheHinduBusinessLine
7. Femina Magazines: From 1960 to 2015
Imagine buying a magazine filled with the pictures and exclusive interviews of today's stars for just half a rupee.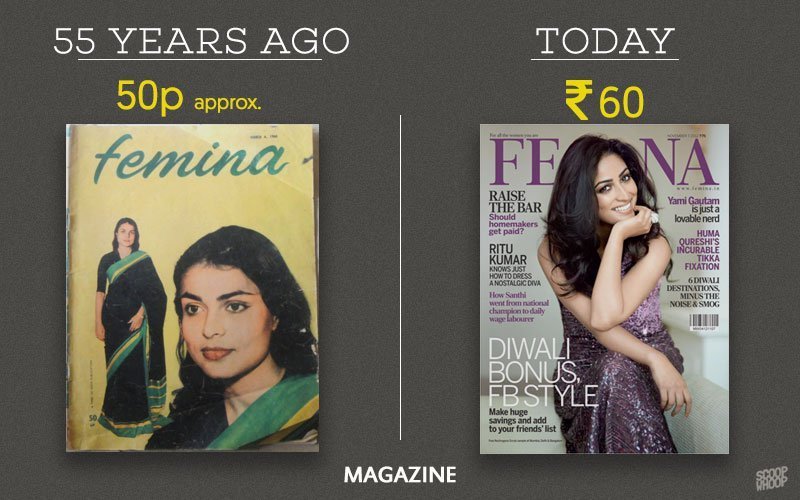 Source: Forum.xcite & WordPress
8. Kingfisher Beer 650 ml: From 1980 to 2015
Dammit! Where's my time machine?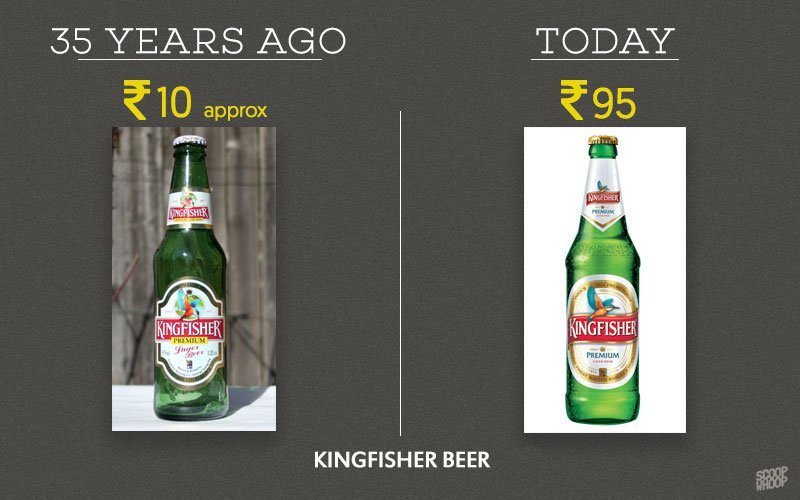 Source: LoyaltyLobby & Morissons
9. Ruffles/Lays Chips 100 gms: From 1995 to 2015
No one can eat just one. But if they keep increasing the prices, just one will have to do.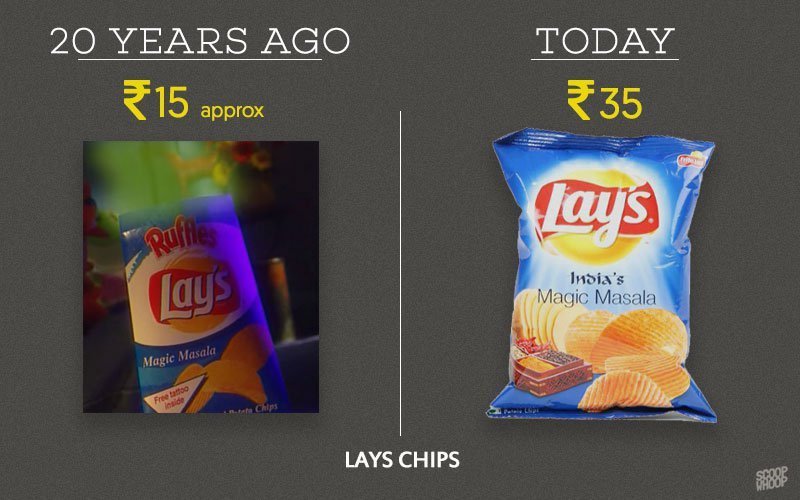 10. Archie Comics: From 1985 to 2015
The tales of Archie and the gang were all ours for just 5 bucks.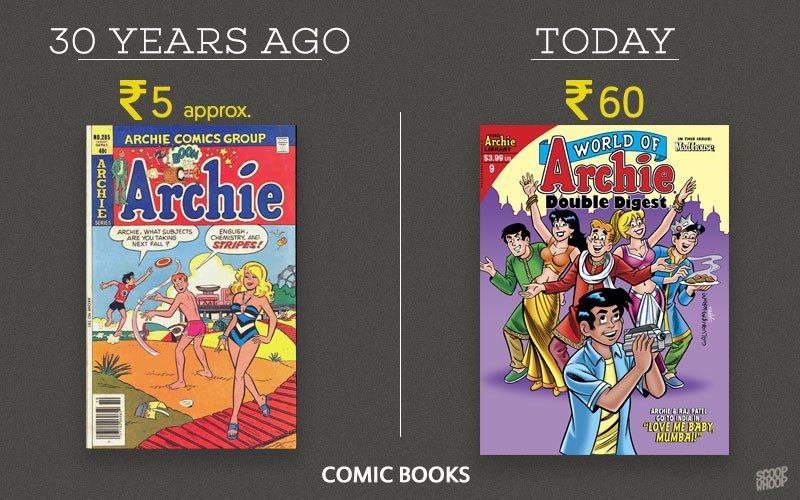 Source: Comicbookresources & Pinterest
11. Daily Newspaper: From 1985 to 2015
How ironic that back when newspapers were newsworthy, they were actually worth less.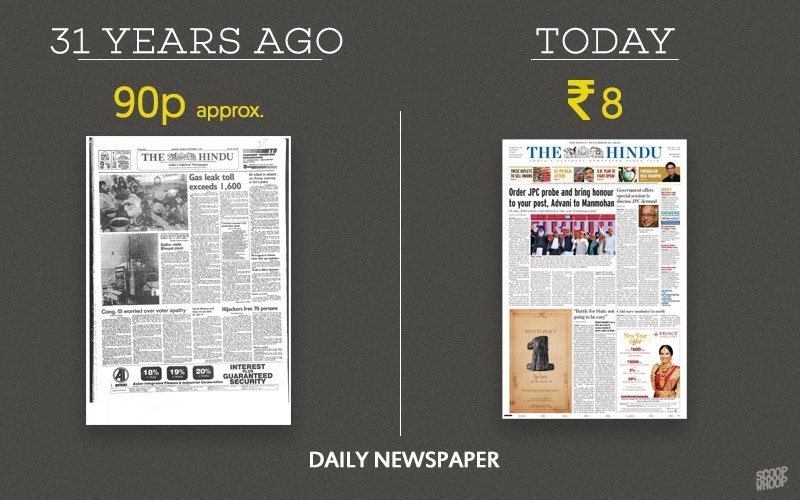 Source: NakataniSeminar & Kiosko
12. Cadbury Chocolate Bar: From 1995 to 2015
Mmmmm… 10 squares of deliciousness.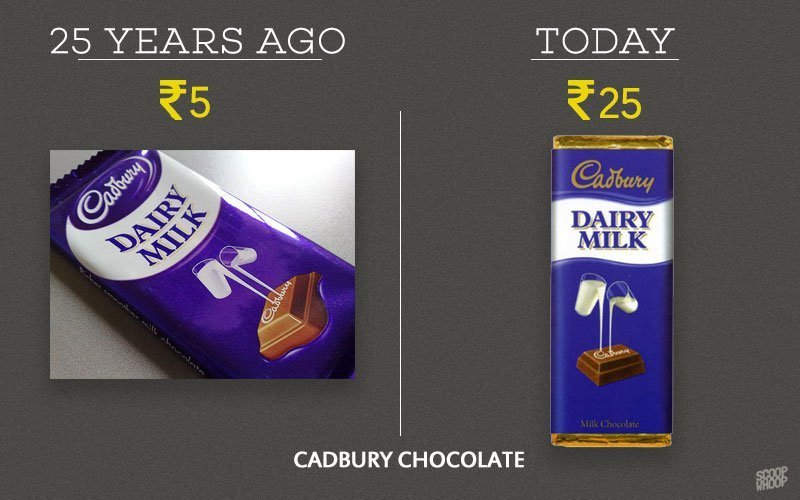 Source: Imagestack & Freshminds
13. DTC All Route Pass: From 1970 to 2015
This was a time before the Metro and before cars choked the city's roads. A lifeline for students if there ever was one.