Do you remember that Liril ad with the bubbly Preity Zinta dancing under a waterfall? The tune had us all lala-ing for a long time to come! Even now after all these years, the Liril song brings out happy dancers within! We were refreshed when we discovered these videos of people dancing to the tunes of Liril:
1. Why should girls have all the fun?
2. The perfect antidote for a hot, sunny day!
3. This is EXACTLY how it should be done! Ah! The confused look on the woman's face!
4. Brings out the inner diva, indeed!
5. The "la-la-lala" makes all of us just a little bit mischievous!
You can also take part in the #Velfie contest and record your own version of the iconic jingle.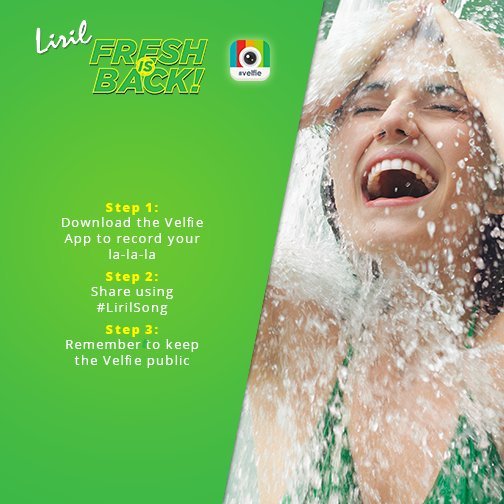 Need some inspiration? Follow Liril on Facebook & Twitter to check out some of the coolest #LirilSong Velfies .