Mumbai is different from most cities of our country. It is a city that has a little of everything and attracts many people from all corners of India. Food here is as diverse as the people, ranging from street food to fine cuisine to small snacks. For all those visiting this great city, here are some items you must try:
1. Batata Vada
It is so good that they made song on it starring Madhuri Dixit and Anil Kapoor. "Pyaar nahi karna tha karna pada Bataata vada, bataata vada!"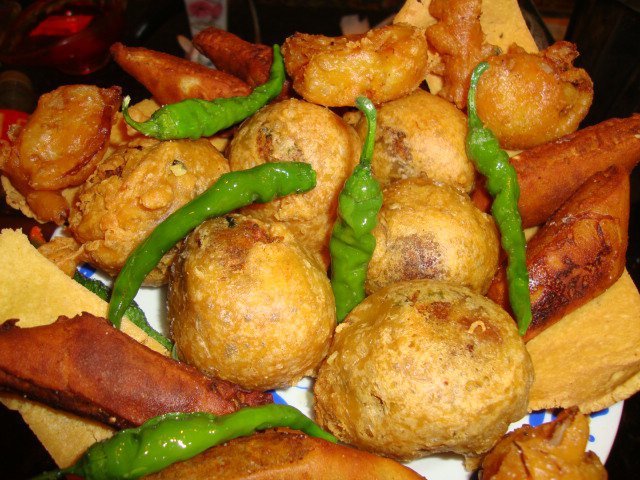 2. Dhoklas
'Spongebob Squarepants' without legs is the apt physical description for this item. This particular tasty treat goes wherever Gujaratis go. Dhoklas are amazingly popular and with the chutney, these become a mouth watering treat.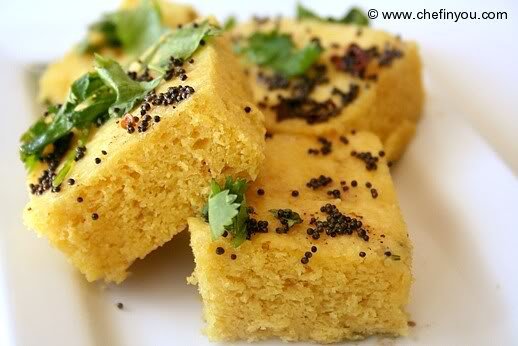 3. The 'Mumbai' style sandwich
These aren't your conventional sandwiches. You can choose your fillings at the stall, and the chutney on the side adds the special Mumbai touch to it.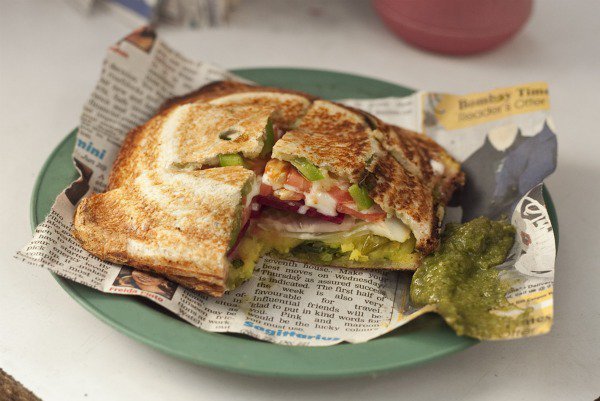 4. Bombil Fry
Mumbai is a paradise for seafood lovers. The Bombay Duck (Bombil) is not actually a duck but a fish. This particular fish is fried to be crunchy on the outside and soft inside. Now won't that tantalize your taste buds?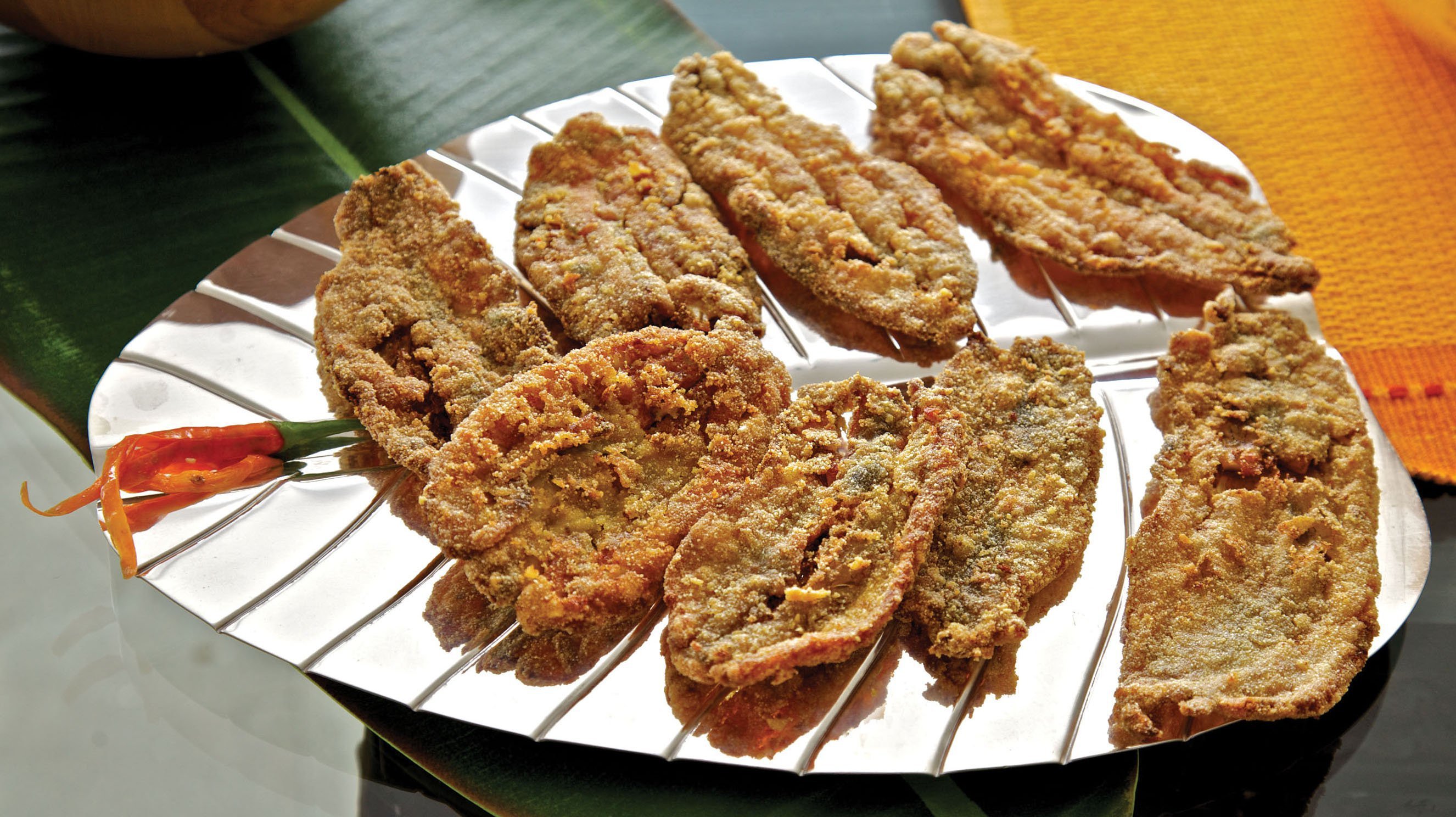 5. Bhel Puri
Probably the most famous chaat sold on the streets of Mumbai. Bhel Puri is one thing you can't miss while you're in Mumbai. A chatpatta snack that will keep you coming for more. You can enjoy it on the roadside and even on the beaches.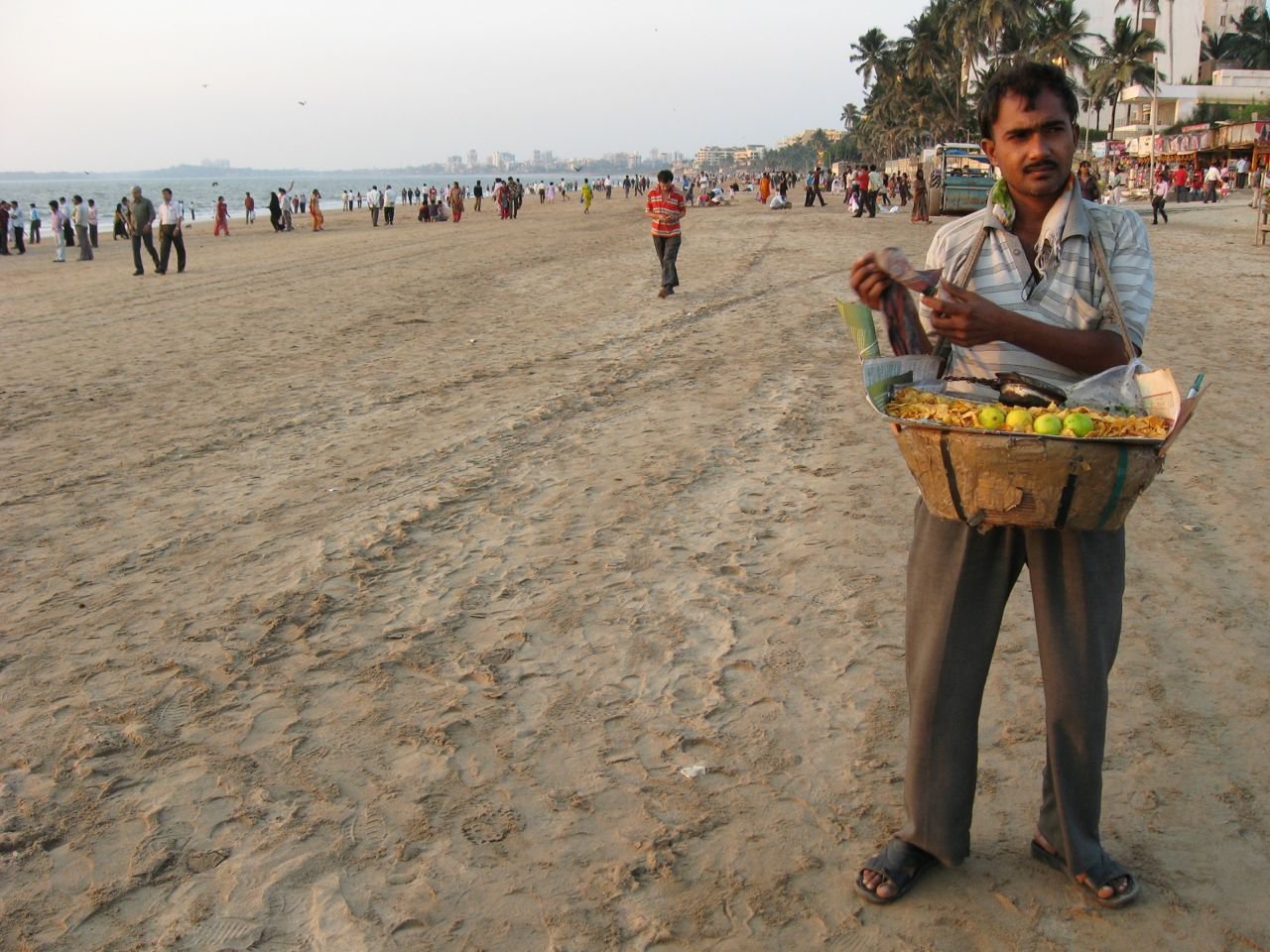 6. Brun Maska
It's all in the bread. The Brun bread is well known in Mumbai. It's a great breakfast option especially when combined with an Irani chai . Dip & eat and you will never forget.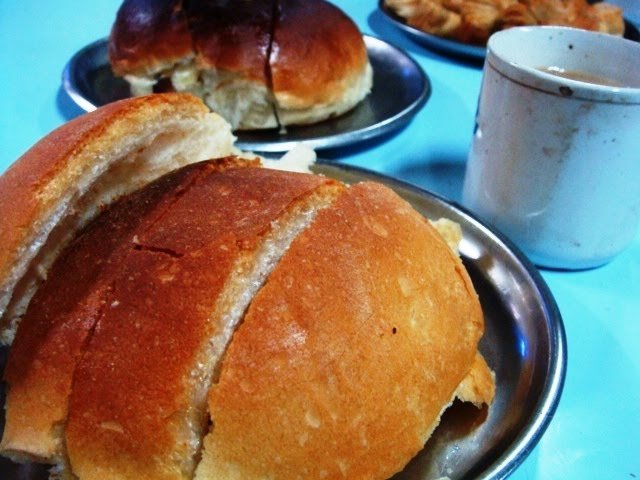 7. Frankie
Unlike the normal rolls we get, Frankies are considered to be a class above with naan, extra sauces and more stuffing. Frankies are a great tummy-filling option for non-vegetarians and vegetarians alike.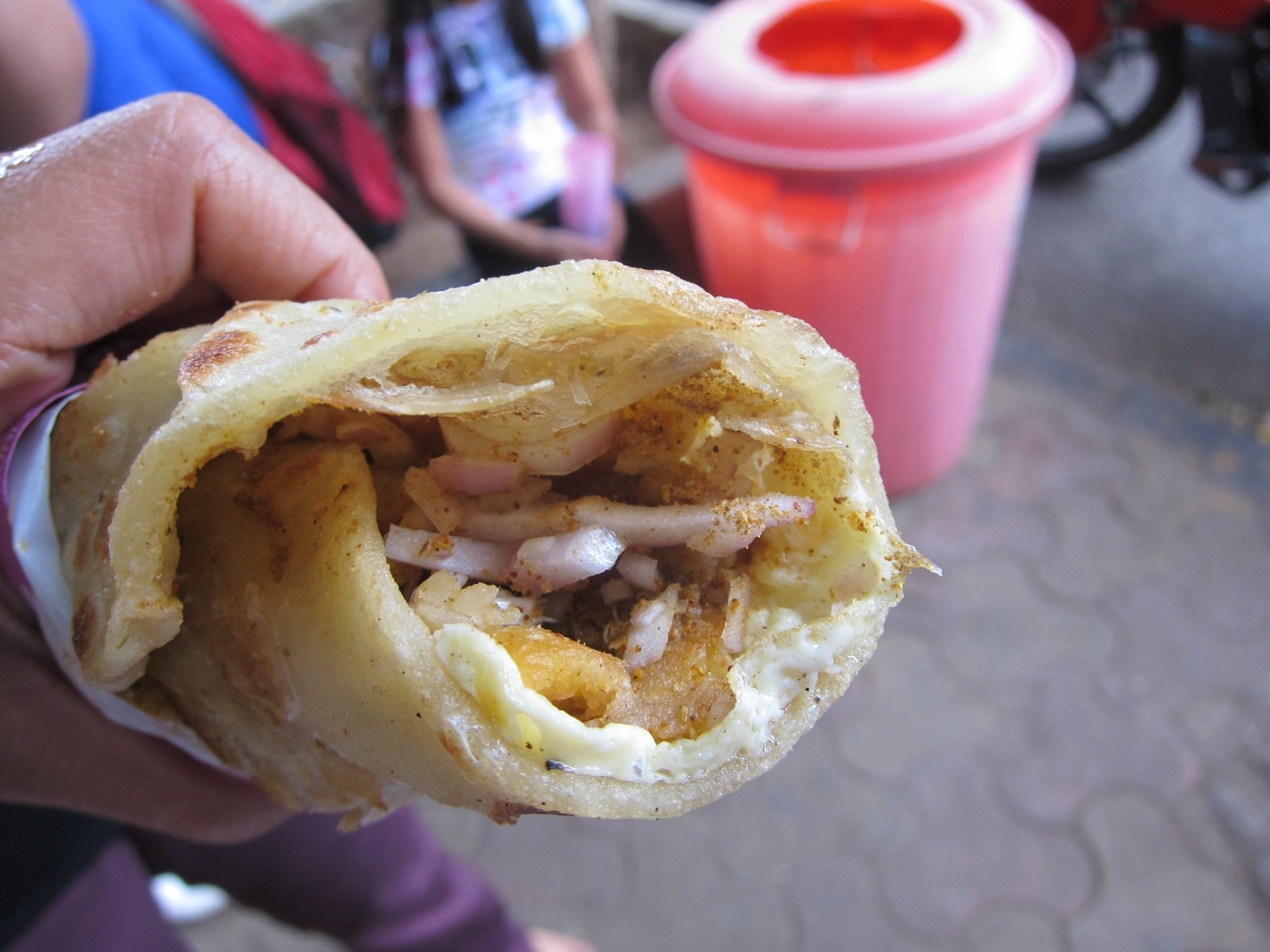 8. Prawns – anyway you want it!
Prawns is another very popular seafood that should be tried in Mumbai. Prawns can be fried, cooked in gravy, accompanied with biryani or with fish. Seafood is incomplete if you don't try prawns!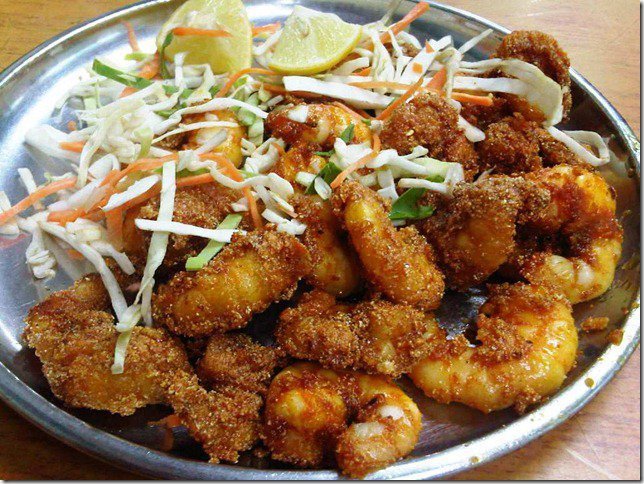 9. Butter Garlic Crab
Another one from the seafood family, the Butter Garlic Crab is dipped in a significant amount of butter garlic sauce to make it more delicious than one can imagine. It's a dish prepared to keep you in awe of the taste it offers.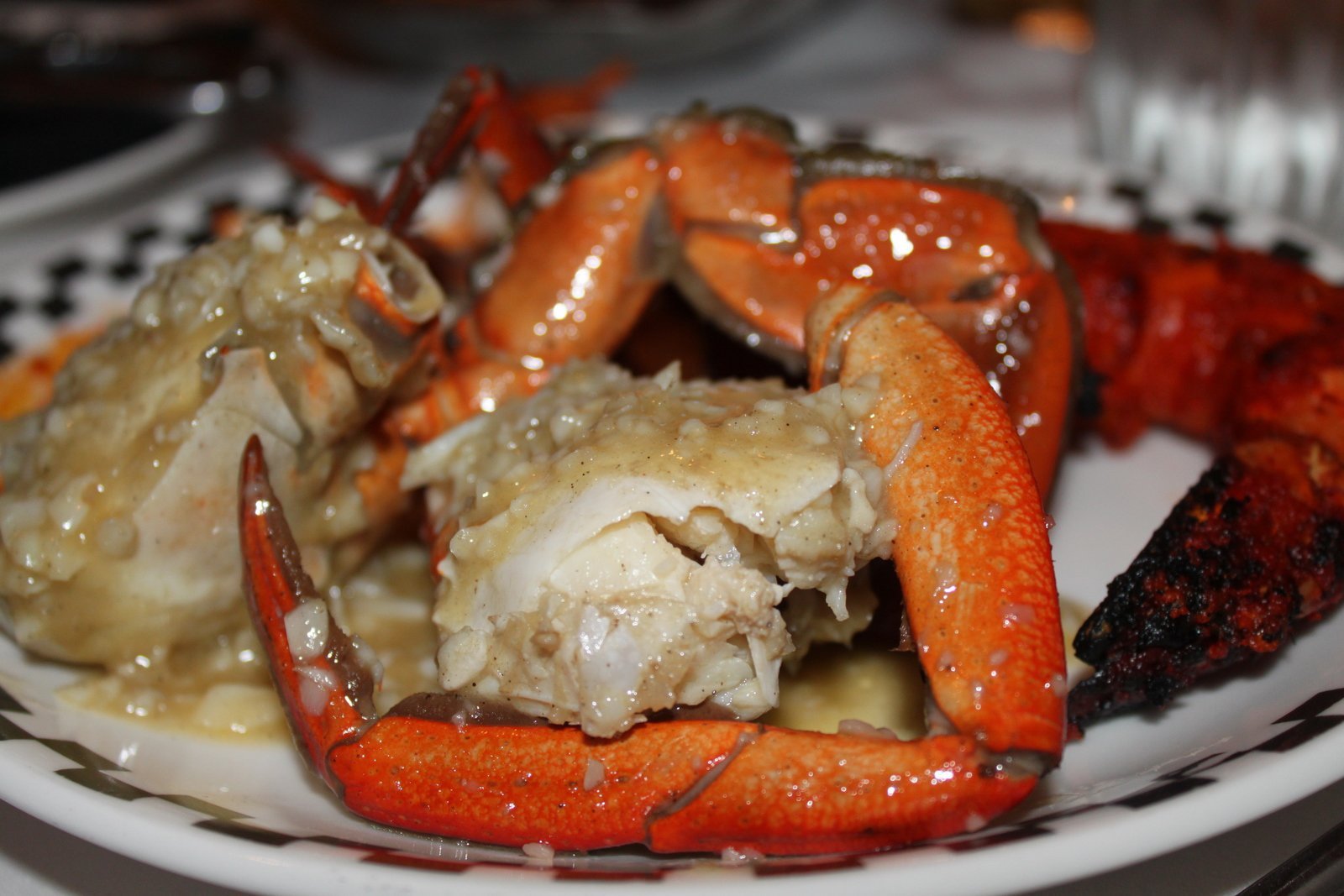 10. Keema Pao
Spices, chillies and onions, and sometimes eggs along with minced mutton pieces. The entire preparation is then accompanied by Mumbai's special bread, the Pao. Take a bite with all these ingredients to get a mouthful of divine taste.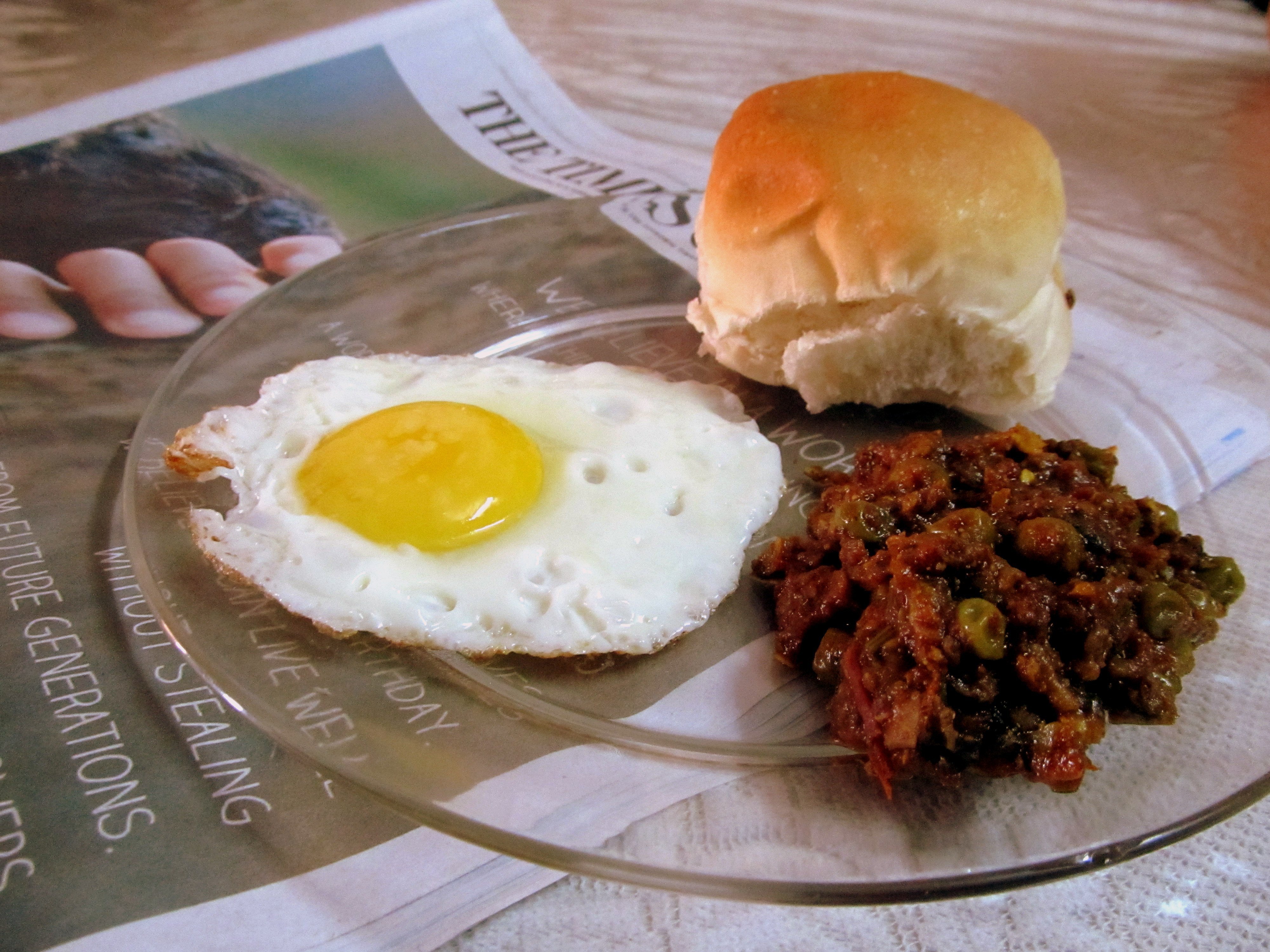 11. Kanda Poha
Kanda, commonly known as pyaaz (onion) in the north, accompanied with Poha. This is prepared in most Mumbai households and a perfect blend of all ingredients gives a perfect after taste you don't want to forget.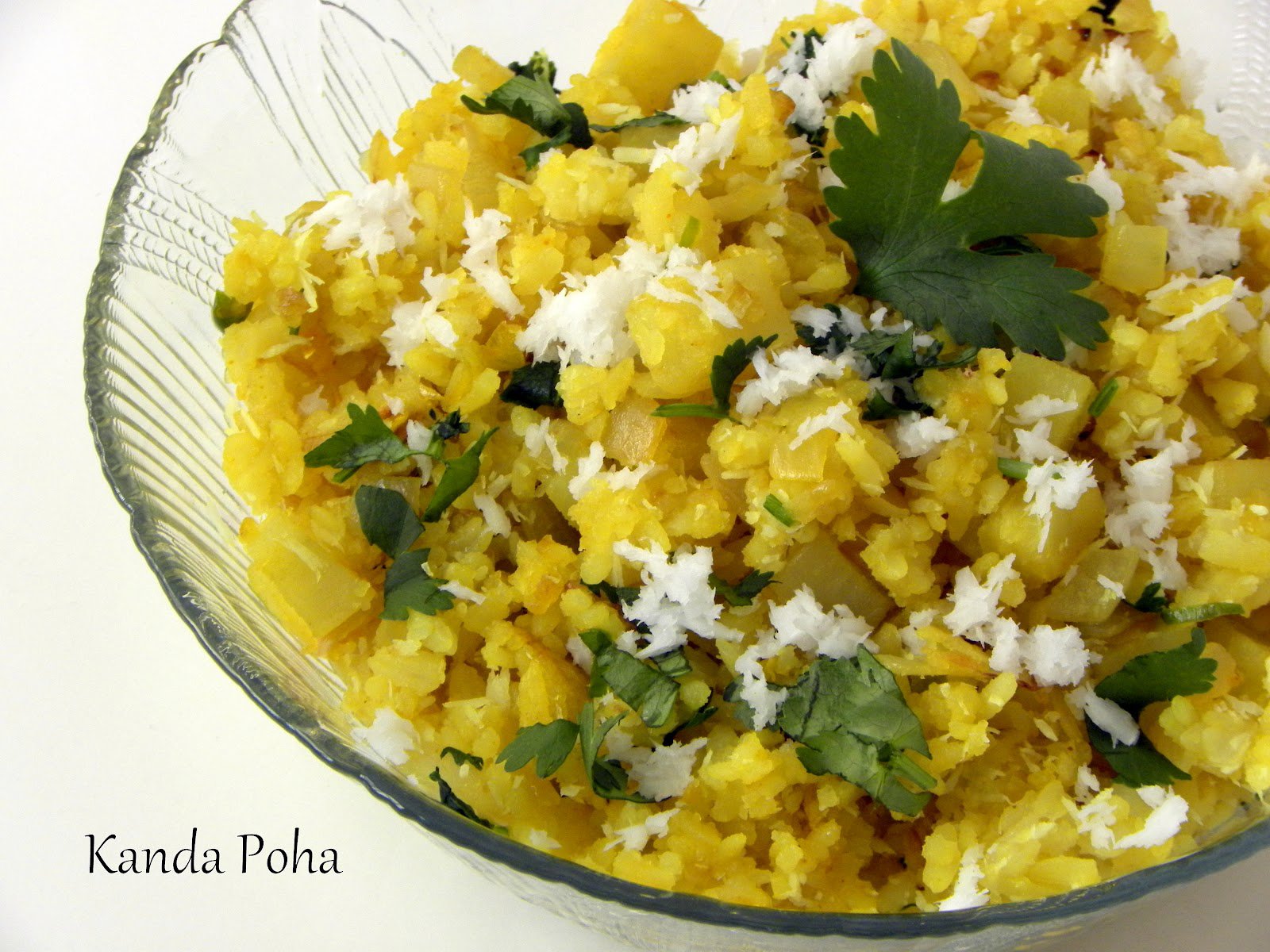 12. Misal Pao
The bhaji , the Pao, the crunchy misal (a mixture of chivda and farsan ) with onions and tomatoes. How can go you wrong with this? Eat at any time during the day to get a tasty fill.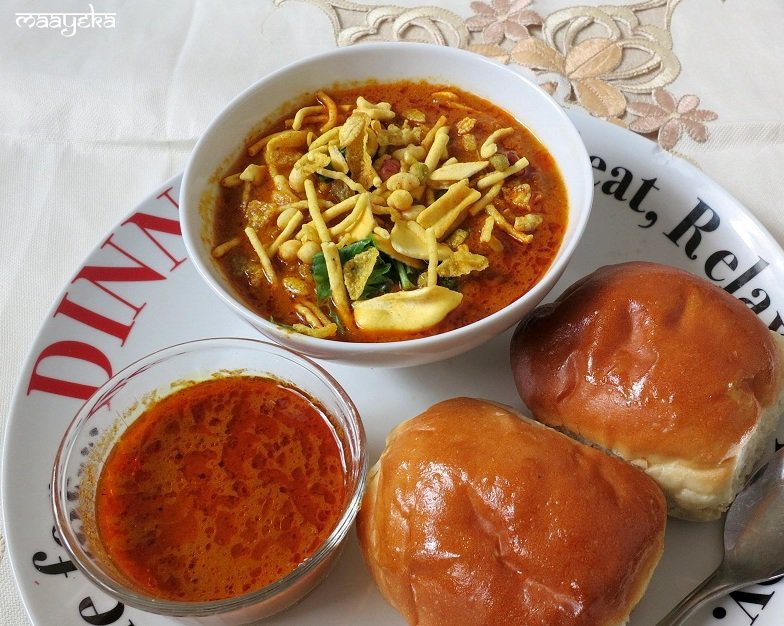 13. Mutton Dhansuk
A special Parsi dish eaten with brown rice, where the mutton is cooked to be tender and soft. It's also garnished with mutton kebabs and fried onions. Go to Churchgate and satisfy the non-vegetarian in you.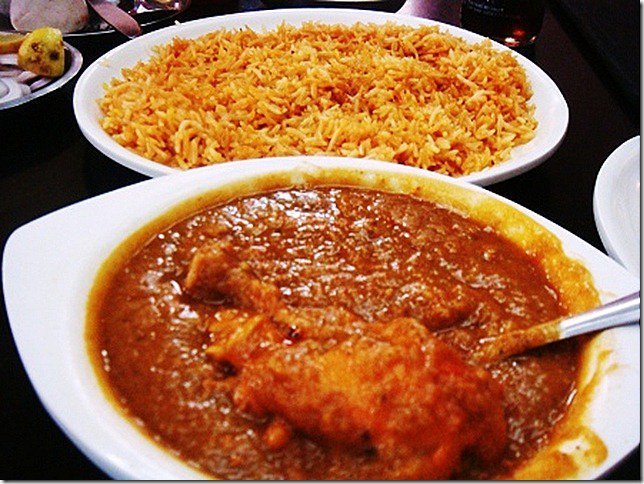 14. Pao Bhaji
Another popular dish from the streets of Mumbai. Dip the special Pao bread in mixed vegetables gravy while munching on onions side by side. This can be a suitable meal at any time of the day and is available in every corner of the city.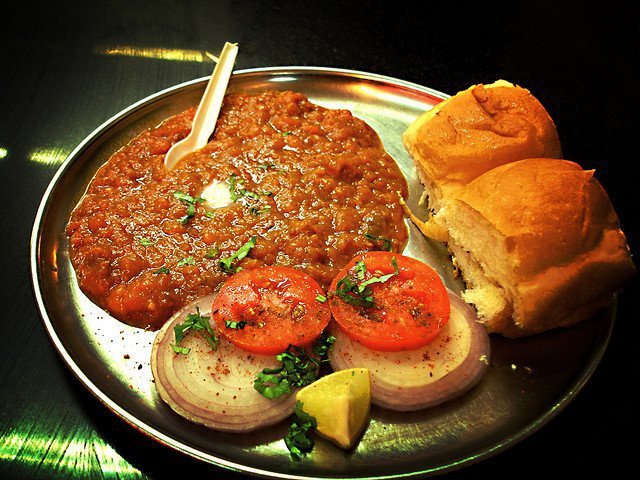 15. Sabudana Ki Khichdi
The Maharashtrian style of making this dish is extremely popular in Mumbai and is mostly eaten during fasting days, but a dish that tastes so good deserves to be consumed on normal days as well.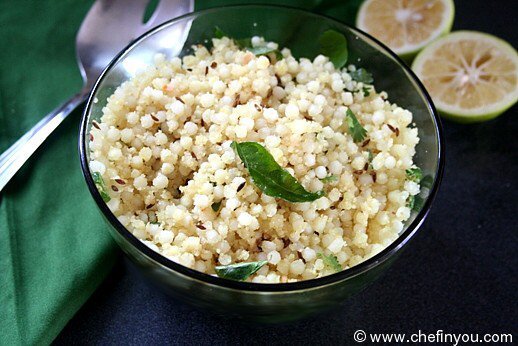 16. Samosa Pao
Samosas are popular in our country as evening snacks, especially on a rainy day. The Samosa Pao is a normal Samosa stuffed in a Pao bread. So in a city where it rains so much, it is only fitting that you try it's very own version of the snack.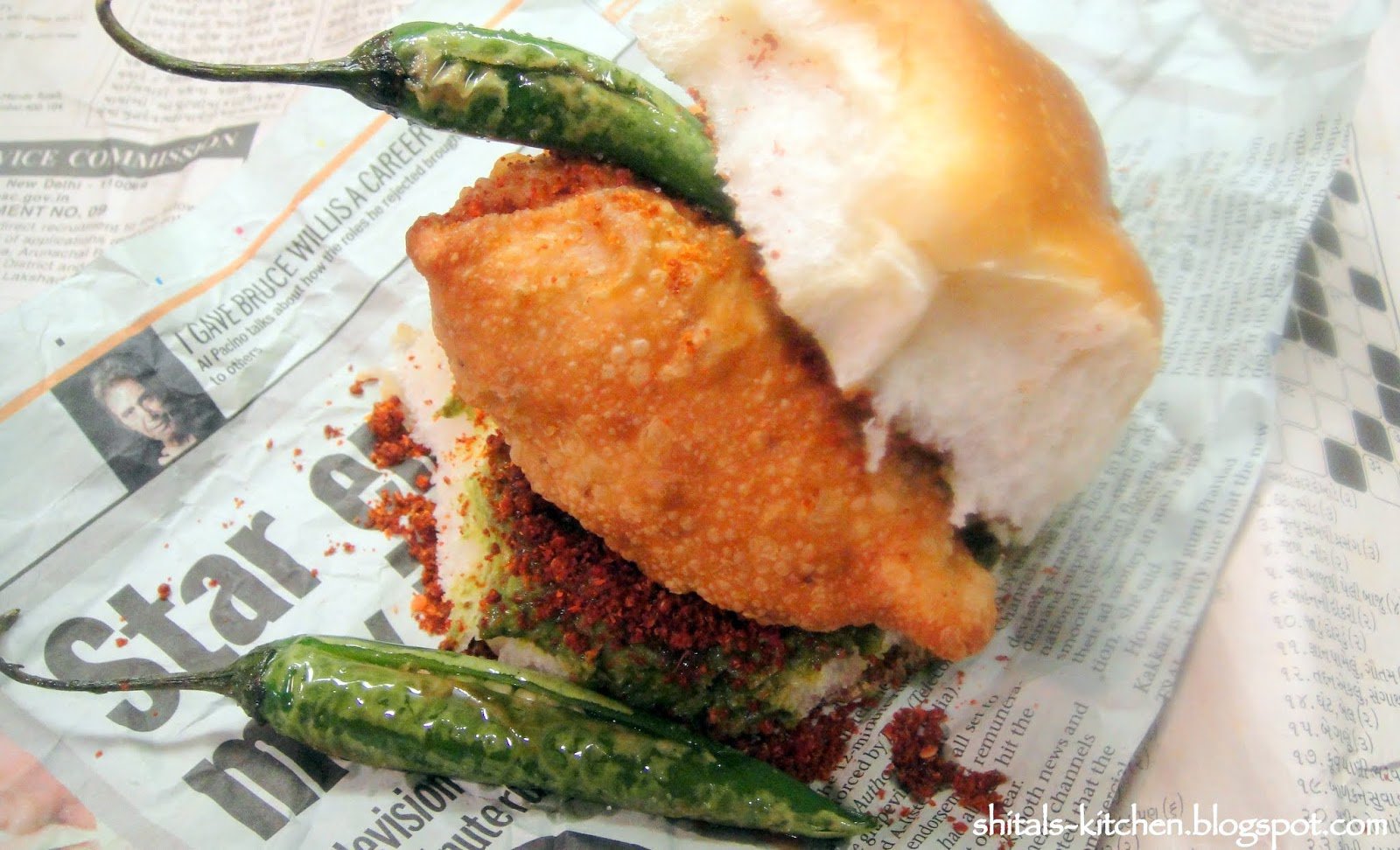 17. English Breakfast
Travel to town-side and enjoy some classic English breakfast options. Places like Colaba offer some great variety. One of the few good things that the English left us.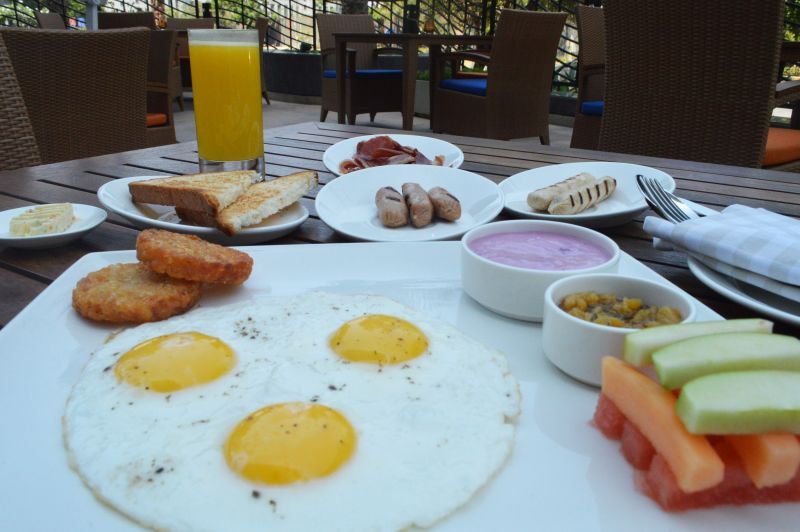 18. Kolhapuri Mutton
Native to the city of Kolhapur, in southern Maharashtra, this is a coconut-gravy based dish. The Tambda Rassa is for the chilli lovers, while for those with a less liking for chilli can go for Pandhara Rassa. This dish with either Rassa (gravy) option is to die for.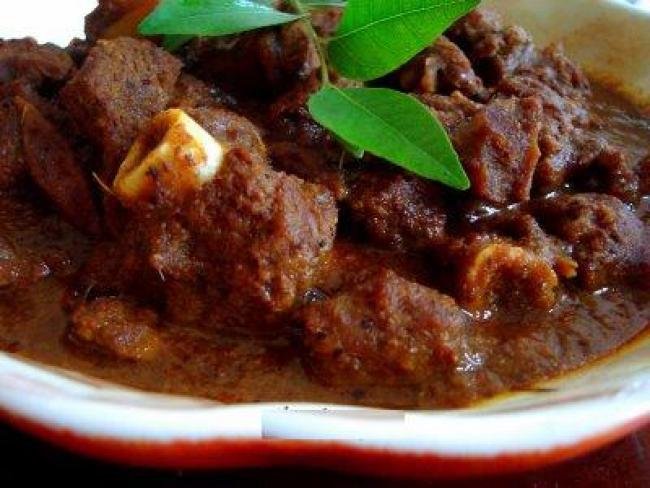 19. Yummy Mughlai food at Mohammad Ali
From kebabs to biryanis, phirnis to jalebis, no one does it like they do at Mohammad Ali Road. A visit to this place is essentially required for all foodies. Even during Ramadan, though crowded, the food is just amazing.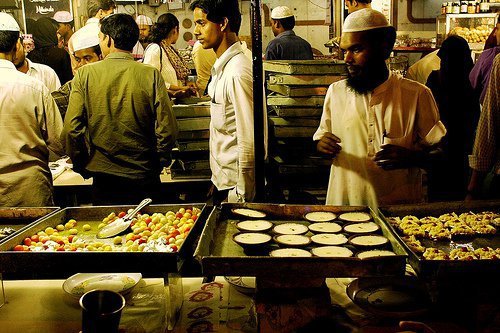 20. Modak
Made specially during the Ganesha festival in August. This is a sweet made to be offered to Lord Ganesha and prepared in plenty for rest of the family as well. The taste is so divine that it is also made for the divine.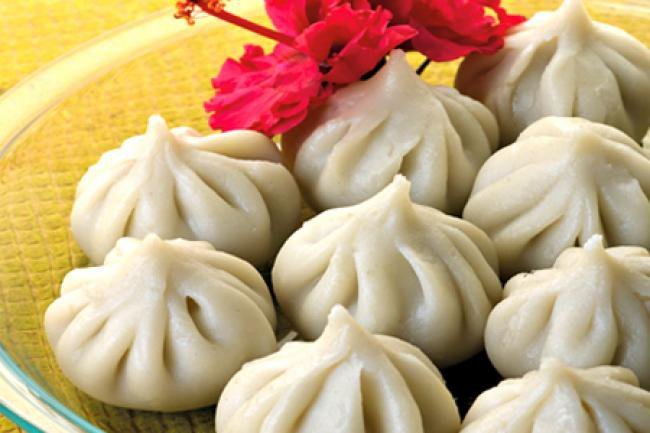 21. Puran Poli
Prepared especially by Maharashtrians and Gujaratis during Holi and Dussehra time. Puran Polis are best enjoyed with some desi ghee. An offer that your taste buds will very much devour.
22. Vada Pao
The Indian version of a burger. As popular as any of the "Pao" items. Vada Paos are available almost everywhere in the city and can be eaten as a snack. All stalls offer something different, so be sure to taste it in various areas of the city.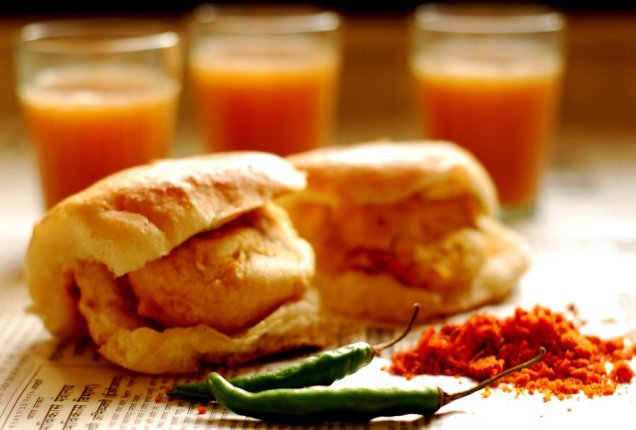 23. Natural's Ice Cream
Though these are now available in different parts of the country. Natural's Ice Cream was established in 1984 in Mumbai. To taste the legacy of this wonderful treat one has to eat it in Mumbai.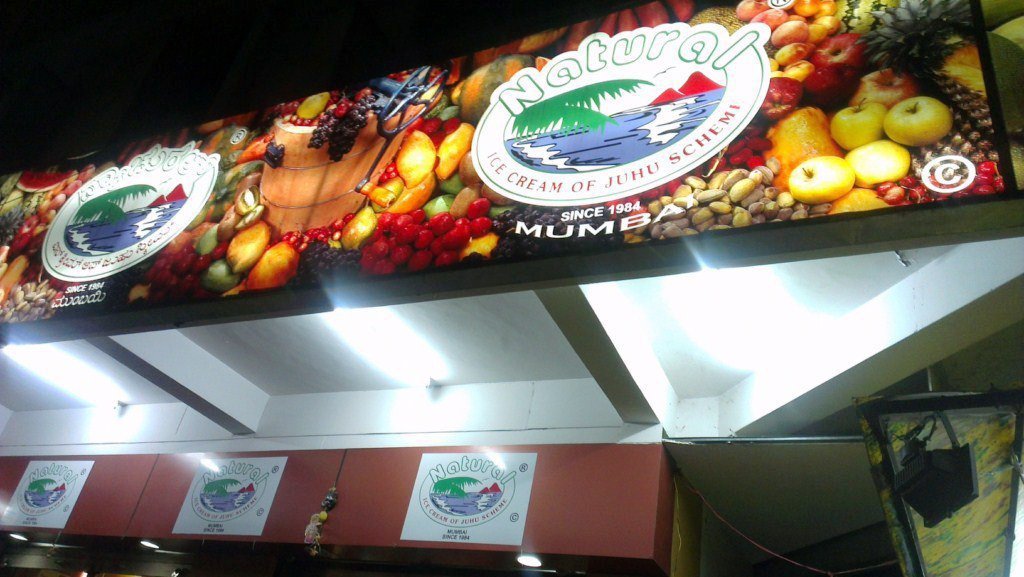 A great thing about having such a diverse secular culture is that we get to experience innumerable dishes & cuisines in different parts of the country. Mumbai is one of the most frequently visited place in India and these dishes just add to it's charm.