Remember those boring lectures on Indian History that you almost slept through? Well, if you slept through them, you obviously don't remember them, right? Had you paid a little more attention in history class, you would have realized that Indian history is extremely interesting. What our country went through during the British Raj and how it gained freedom is one kickass story. But unfortunately, those textbooks made it so boring, we could never wrap our heads around the interesting facts.
Thankfully, all is not lost, because we just discovered a beautiful website that gives a refresher course in India's struggle for freedom in the most creative way possible. Here's a sneak peak of this awesome website: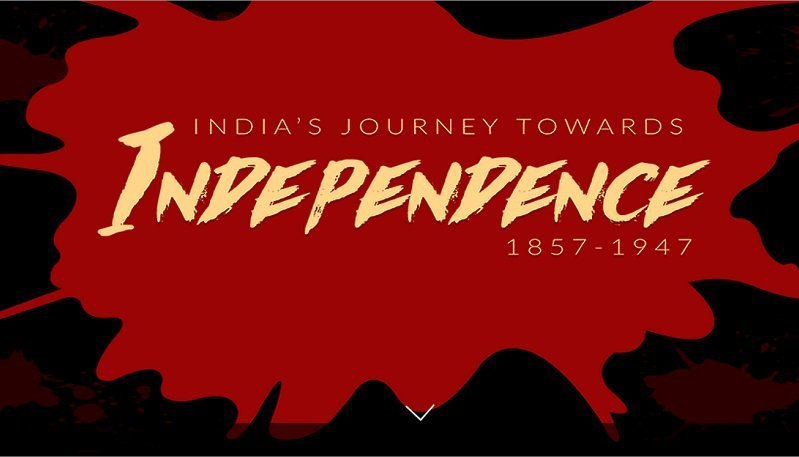 1. The website goes all the way back to 1857 the year when India's journey to Independence first started.
This is the year when the soldiers of East India Company received cartridges laced with pig and cow fat. Mangal Pandey was the first one to plan a rebellion against the company.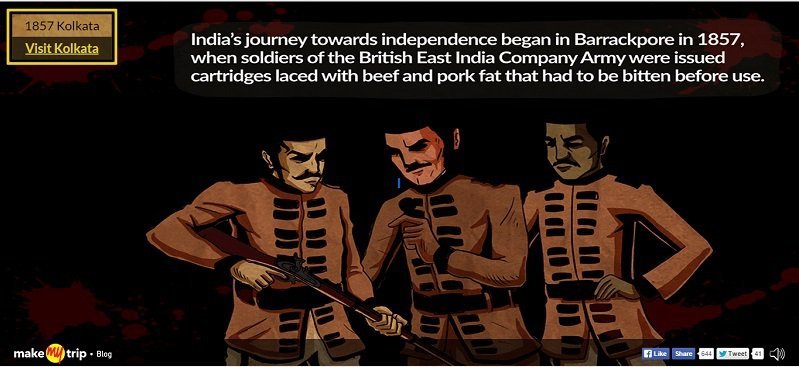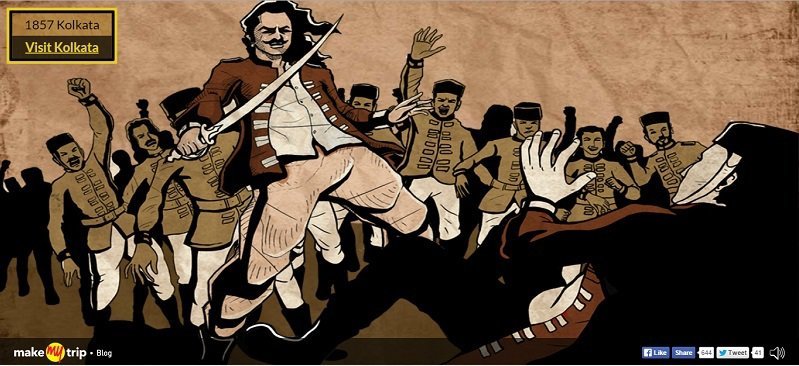 2. It then
covers

the unforgettable incident at Jallianwala Bagh in 1919, where the British army, under General Dyer's command, fired shots at innocent people for ten whole minutes.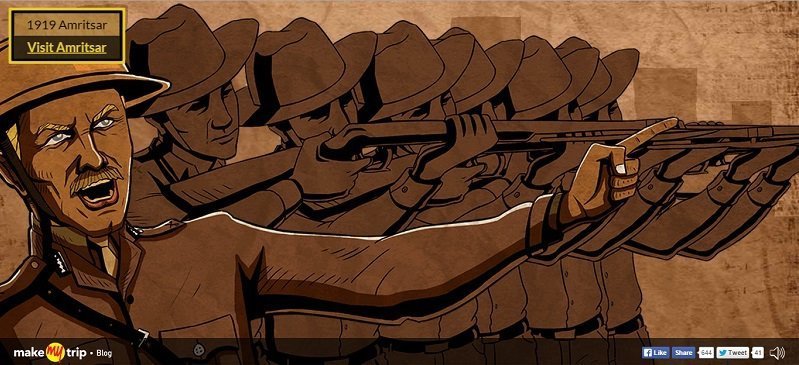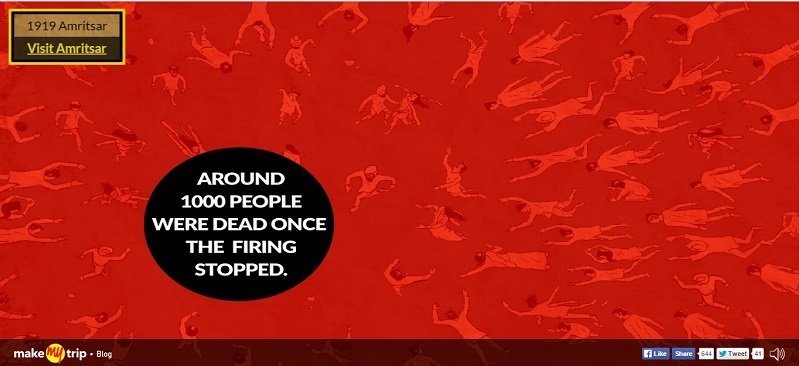 3. After that, it moves to the year 1925 when Chandra Shekhar Azad executed the Kakori Train Robbery to steal money from the British for ammunition.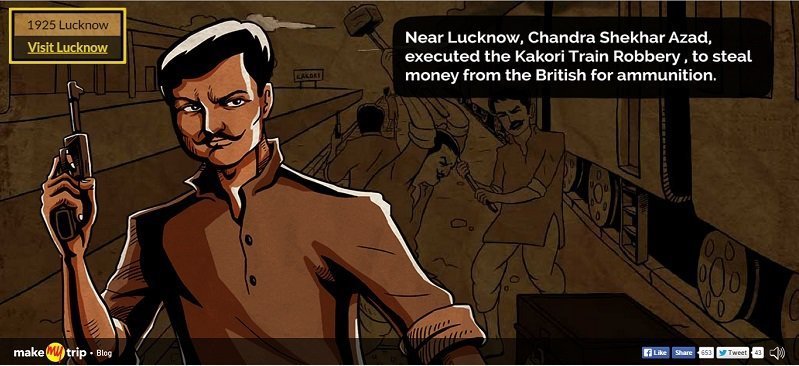 4. Then it comes to the year 1929 when some of India's greatest revolutionary freedom fighters, Bhagat Singh, Sukhdev and Rajguru were hanged.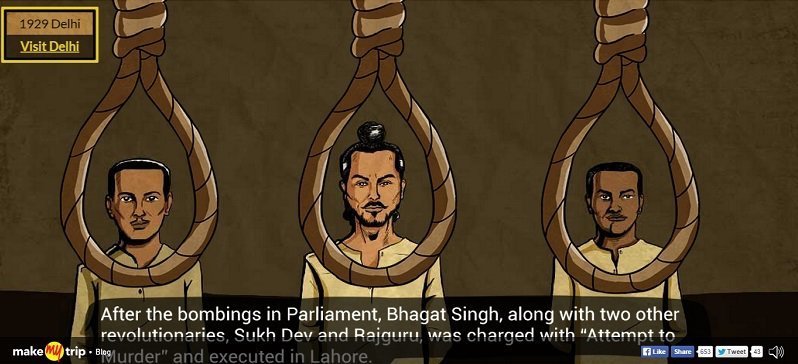 5. The timeline of the website then moves to 1947, when riots broke out in India and millions of people died.
6. Finally, after a long and hard struggle, India gained freedom on the 15th of August, 1947.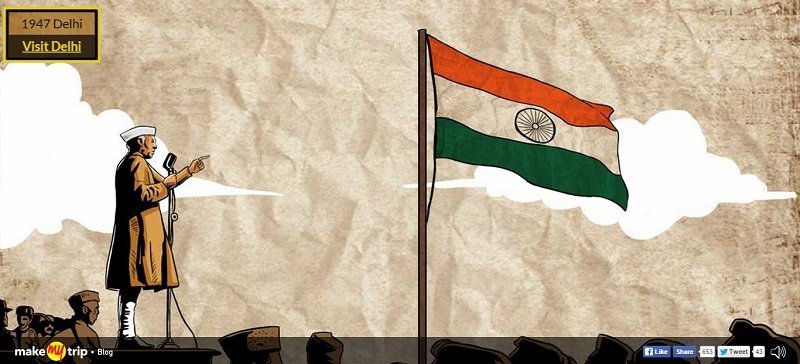 Here's a hat tip to Make My Trip honouring India's Independence in such an artistic and memorable manner.