If some day you bump into a friend who is wearing the same T-shirt as you, would you call it a coincidence? What would you say if this friend shared his birthday with you? Then perhaps you would call it a coincidence? But to say that this friend was born in the same hospital where you were born and the only difference was that his room number was 102 and your room number was 201. What would you call it? Coincidence? Story of some movie? Or some cosmic connection we don't have the ability to understand?
There are just too many things that happen at the same time, but some events are so closely linked together it's spooky! Here are 15 coincidences lined up and they will shock you.
1. All the survivors of the ship-tragedy had one thing in common
December 5, 1660: A ship sank. Only one person was left alive and his name was Hugh Williams .December 5, 1767, another ship sank. 127 people died but one man survived. His name was Hugh Williams .August 8, 1820 a picnic boat sank near the River Thames. Only one person lived and his name was Hugh Williams. July 10, 1940 a British boat sank. Only 2 people could escape. A man and his nephew, both were named Hugh Williams.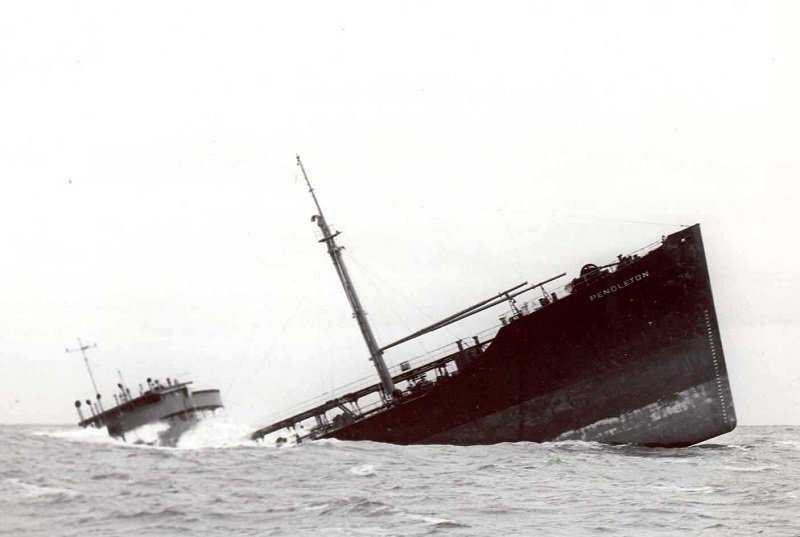 Source: wikimedia
2. Kejriwal's life turned upside down exactly on the same date
Arvind Kejriwal put in his resignation on February 14, 2014 and exactly one year later, after winning the election, he sworn in as the chief minster on February 14, 2015.

3. Tendulkar and Kohli share the same pattern of scores
The coincidence between the God of cricket, Sachin Tendulkar, and the rising star, Virat Kohli, is hard to believe. In the year 1999, Sachin had completed 1000 runs against Australia in the 19th over in the fifth test match in Melbourne.
15 years later, Virat Kohli too completed 1000 runs against Australia in Melbourne in the fifth test match and that too in the 19th over. They both were 26 years old when they achieved this feat and they both were playing with an MRF bat.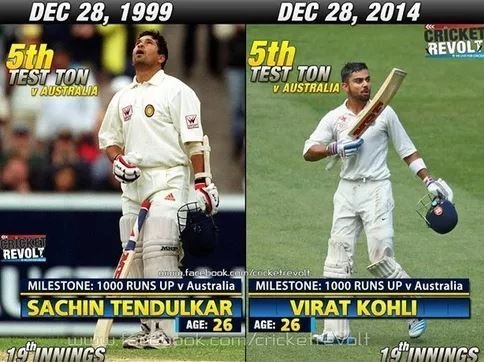 4. Mark Twain accurately predicted his own death
Famous writer, Mark Twain said in 1909, " I came in with Halley's Comet in 1835. It is coming again next year, and I expect to go out with it. It will be the greatest disappointment of my life if I don't go out with Halley's Comet. The Almighty has said, no doubt: 'Now here are these two unaccountable freaks; they came in together, they must go out together'. "
On April 21, 1910, he died of a heart attack one day after the comet's closest approach to Earth.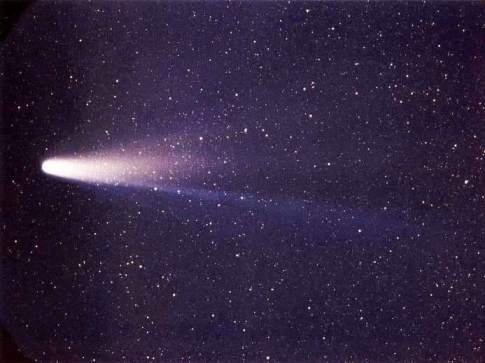 5. The Twin brothers who died exactly the same way on the same road in the hands of the same person
Neville and Erskine Ebbin, two brothers died at the age of 17 years in a taxi accident. The chilling part is that both of them died in the span of a year, when both were riding the same moped. What is more surprising is that Erskine's accident occurred by the same taxi that killed Neville. And guess what, the taxi driver was the same man who killed Neville. Unbelievable, but true. Here's a newspaper clipping.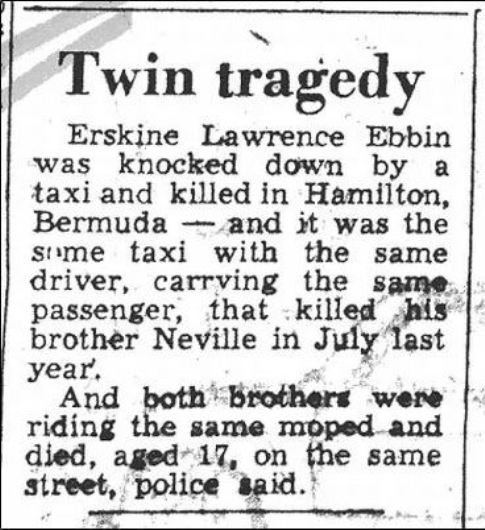 6. Movies on each other's name. Planned or coincidence?
In 2013, actor Rajkumar Rao appeared in a movie called 'Shahid' and few days later there was a film with Shahid Kapoor in it and it was named ' R… Rajkumar'.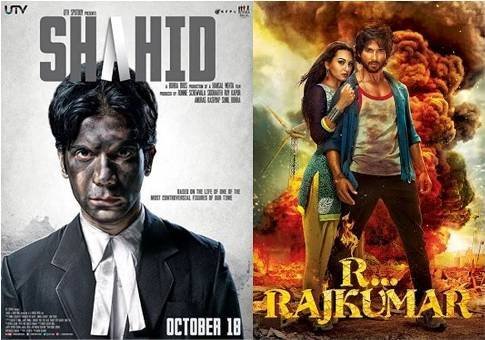 7. The host wins the next year's T-20
T-20 is a strange coincidence of the winners. Just follow this.A) 2009Host- EnglandWinner-PakistanB) 2010Host- West IndiesWinner EnglandC) 2012Host- Sri LankaWinner- West IndiesD) 2014Host- BangladeshWinner- Sri LankaAccording to the T-20 World Cup pattern, Bangladesh should be the next winner!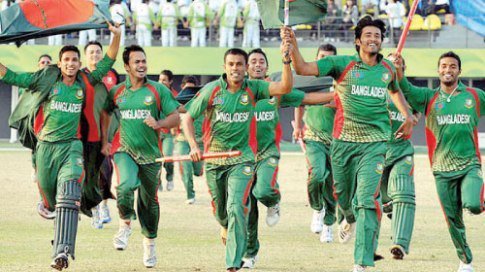 8. Johnny Bravo gave hints about 9/11 before it really happened
A lot of people love Johnny Bravo cartoons but few noticed something very strange which happened in an episode of April 2001. There was a poster with two burning buildings and 'Coming Soon' written over it. Five months later, 9/11 happened.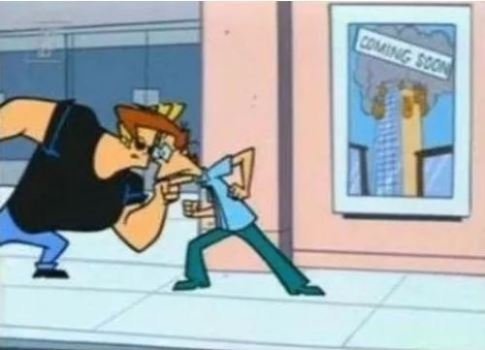 9. The strange connection between Sachin Tendulkar, Michael Clarke and Alastair Cook
Till date, Tendulkar has scored 15,921 runs in 200 test matches which had 51 centuries. If you add up the runs by Michael Clarke and Alastair Cook, it will be the same as that of Tendulkar.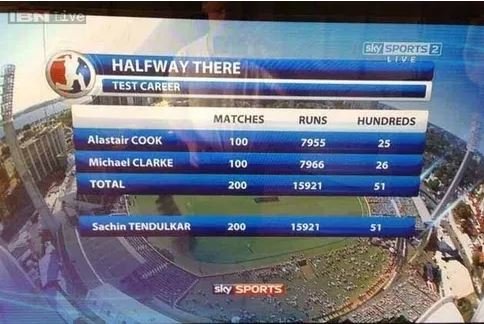 10. Twins who met after years only to realize that everyone in their families were named exactly the same
Jim Springer and Jim LOUIS, two look-alike brothers were separated in childhood and at the age of 39, they met again. Now get ready to be blown away.When they met, they found that both had married a woman named Linda and then divorced. Then they both remarried and the name of the women was Betty. They both had a son, whose name was James Allen. Even their dogs had the same name, Toy.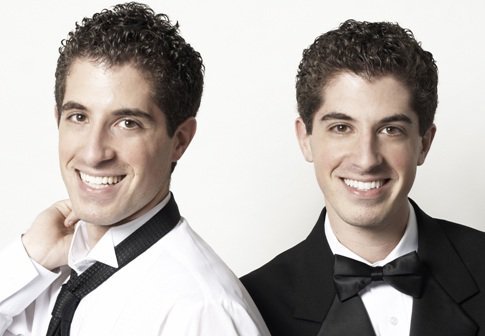 11. The man who couldn't escape lightening even after his death
During the first World War, there was a British Army Major named Summerford. During a battle, lightening struck him and his legs got paralyzed.Then he moved to Canada where while fishing he was again struck by lightning, which made the right part of his body useless.It took him two years to recover. In summer, he was walking in the park when lightning fell on him again. This time he was completely paralyzed.Major Summerford died two years later. But he couldn't escape lightening. Four years after the death, his grave was again struck by lightning and it was damaged.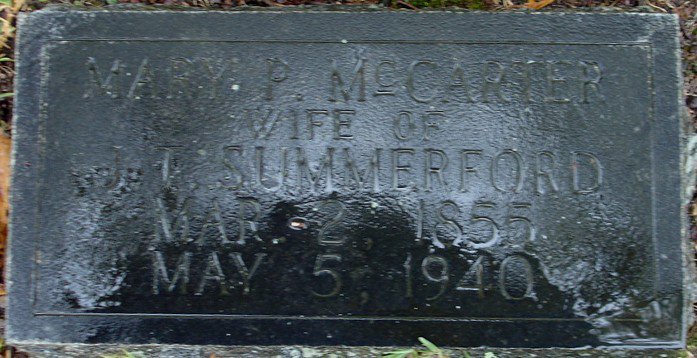 Source: rootsweb
12. The curious case of same details
Just like in India, every citizen in the US is given a Social Security number. Two women were given the same security number due to the computer's fault. When they were called to the office, what unfolded was shocking!
– Both of them had the same name, Patricia N. Cambell- Their father's name was Robert Cambell.- Both were born on March 13, 1941.- Both got married in 1959 to a man in the army- Both had two children aged 21 and 19- Both of them liked oil painting- Both of them had studied Cosmetology- Both of them worked in the accounts departmentSo can we really blame the computer?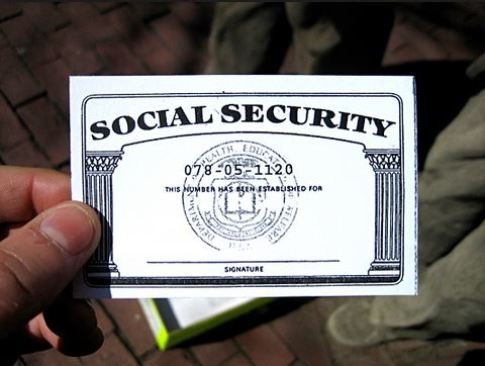 13. The divine typhoon that saved Japan from several attacks
In the 13th century, the Mongols decided to conquer Japan, but when they arrived at Japan Hakata Port, they were received by a typhoon, which forced them to leave. Then they decided to attack Japan in the summer season. Again this time, a typhoon halted them. Superstitious Mongols felt that Japan is blessed and that victory over them is impossible. They never attacked again. Shockingly, storms like these do not come in the summer season.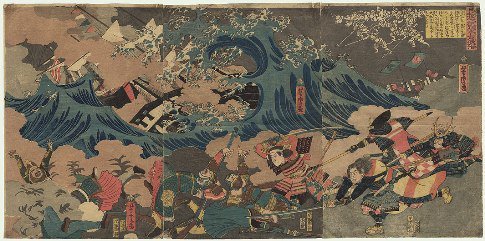 14. The boy named James Bond who took the exam number 007
In 1990, a 15 year old boy in UK, named James Bond took an exam and 007 was the number of his paper.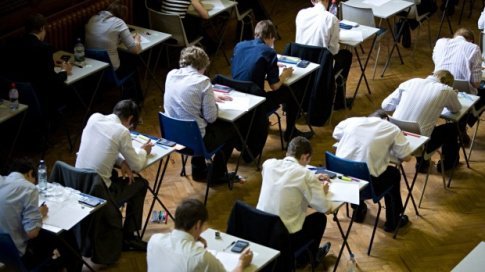 15. The bullet that killed a man 20 years after it was shot
A man named Henry Ziegland from Texas left his girlfriend. The upset girlfriend tried to commit suicide. Her brother decided to avenge her death, shooting Ziegland, then himself. Little did he realise the bullet had only skimmed Henry, lodging itself in a tree. All was well until 20 years later when Henry decided to cut the said tree down, causing the bullet to fly into his head and kill him.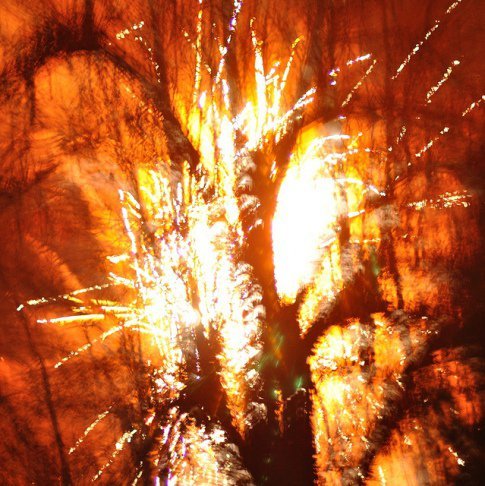 And you thought that coincidences were a myth!
This post is inspired by a Quora thread.