Belief is one of the biggest forces which drives humans. Owing to our beliefs, we find ourselves bowing our heads down in reverence to the Gods we believe in. But there are some beliefs which are not conventional. Here are some of the temples which follow such unconventional beliefs :
1. Brahma Baba's Temple, Jaunpur - Devotees make offerings of clocks to please the deity
Devotees of all religions flock to the temple to make wishes and according to them they have never been disappointed. To express their gratitude, they make offering of clocks and watches.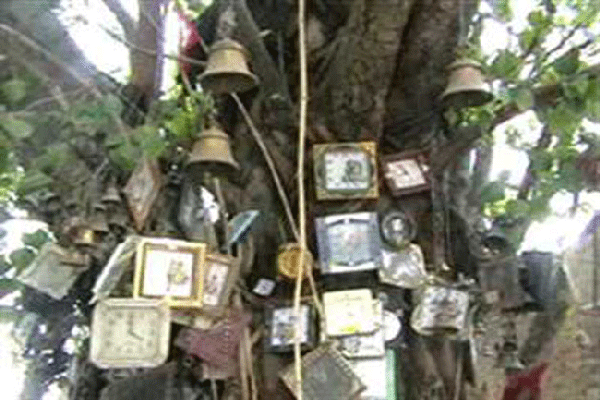 Source : Gujarat Samachar
2. Shaheed Baba Nihal Singh Gurudwara, Jalandhar - Offer toy planes to get a visa
This gurudwara in a village near Jalandhar is flooded with toy plane by devotees who believe that this will help them get a visa . Sadly, not much is known about the saint in whose memory the gurudwara was constructed.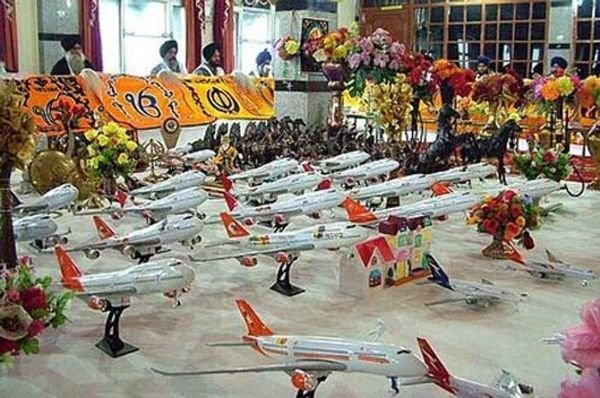 Source : Hlimg
3. Kodungallur Bhagavathy Temple, Kodungullar - The Goddess is abused during the Bharani festival
In this temple in Kerala, Goddess Bhadrakali is abused by devotees during an annual festival.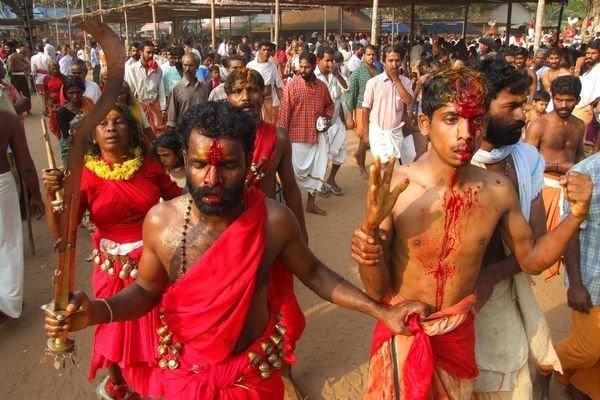 Source : Travel Trance
4. Bharat Mata Temple, Varanasi - Dedicated to our country
This temple was built before the partition and honours the country , freedom fighters and leaders.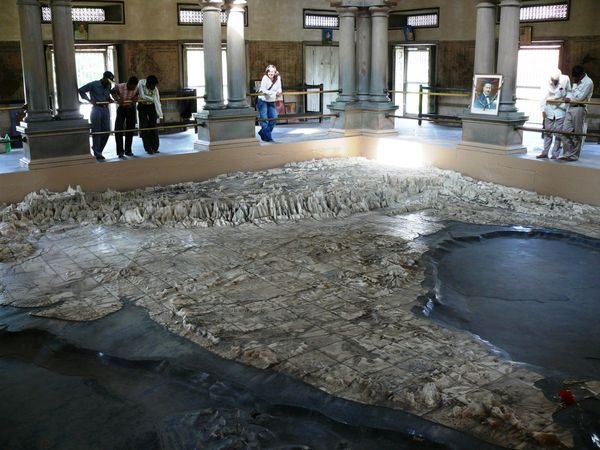 Source : archantours
5. Kali Singh Temple, Muzaffarnagar - Devotees offer prayers for the well-being of their animals
A one of a kind temple in India, devotees offer prayers and milk for the well-being of cattle and animals.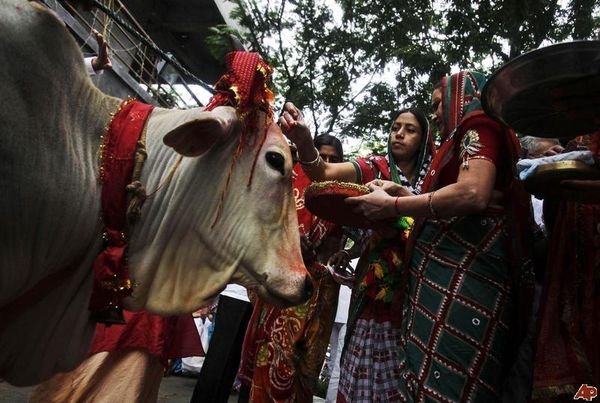 Source : Sulekha
6. Sonia Gandhi Temple, Mahbubnagar - Congress leader worships Sonia as the Goddess of Telangana
To express his gratitude towards the Congress leader, Shankar Rao built a temple where he worships Sonia's idol.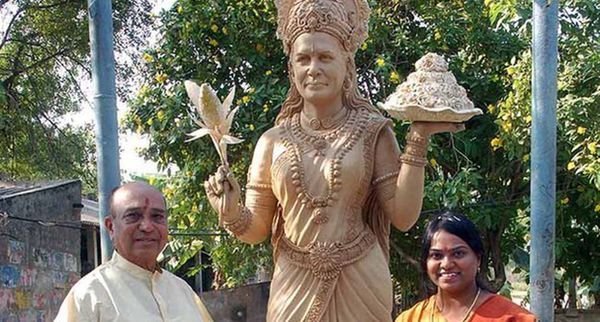 Source : Youth connect
7. Dog Temple, Channapatna - Worship man's best friend
A community has established this temple which looks at dogs as guardians.

Source : ScoopWhoop
8. Amitabh Temple, Kolkata - Worships the Bollywood actor
Amitabh is an idol for many in this country. But people in this temple have literally put him on a pedestal.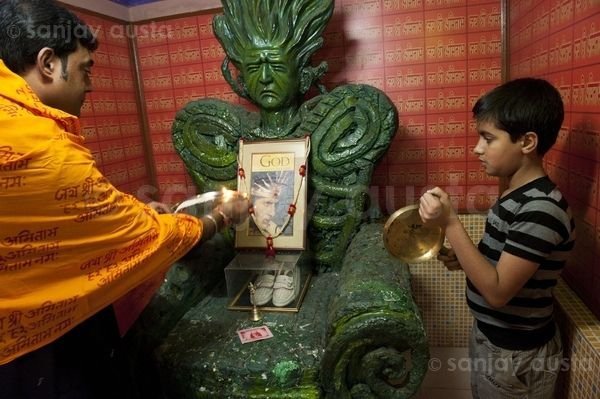 Source : HolidayIq
9. Karni Mata Temple, Deshnoke - Temple of rats
Dedicated to the ascetic Karni mata, the temple is known for the presence of rats. The rats are called kabbas and are considered holy.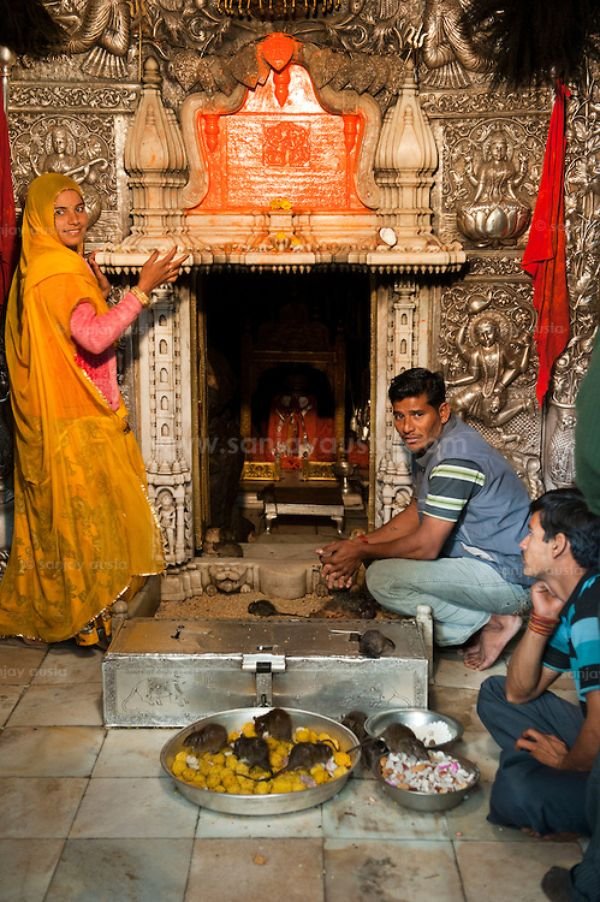 Source : Photo shelter
10. Ravana Temple, Ravangram
Thousands of Kanyakubja Brahmins, believed to be descendants of Ravana worship Ravan in this village in Madhya Pradesh.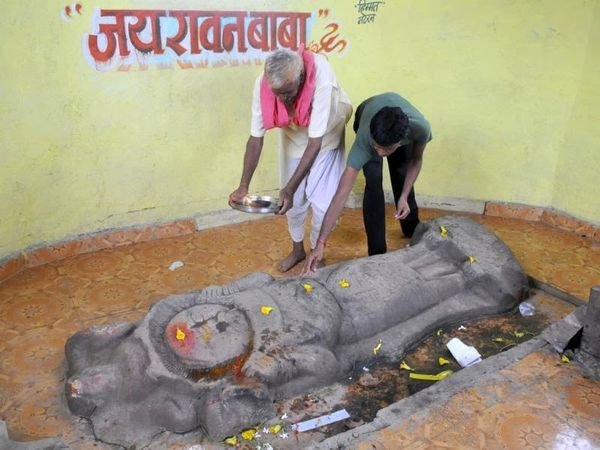 Source : Blogspot
11. Sachin Temple, Atarwalia - Worship the God of cricket
People in this town in Bihar, have taken their love for Sachin to another level by building a temple for him.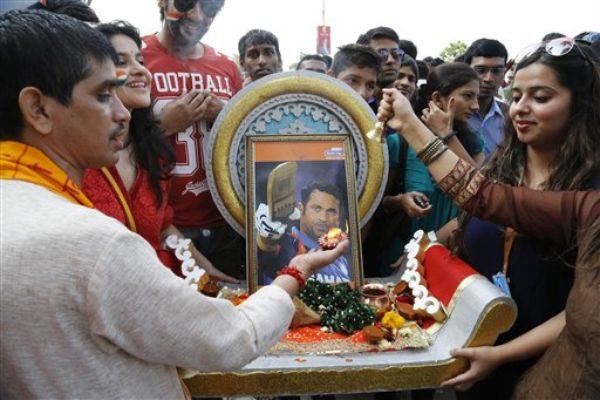 Source : India opines
12. Om Banna Temple, Jodhpur - Worship a Bullet
A 350 cc Royal Enfield Bullet is the shrine of this temple near Jodhpur.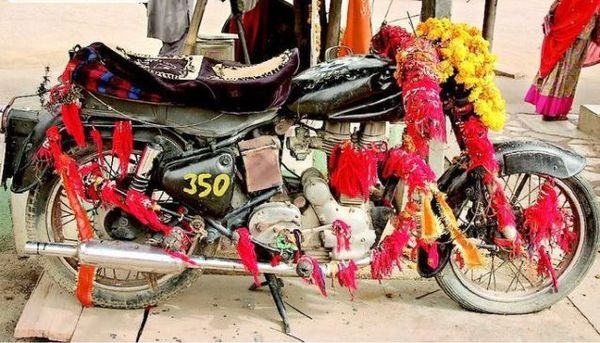 Source : Thikana Rajputana
13. Kaal Bhairav Temple, Ujjain - Devotees offer alcohol to the God
Not only do devotees offer alcohol to the deity, it also the only prashad that is distributed in the temple.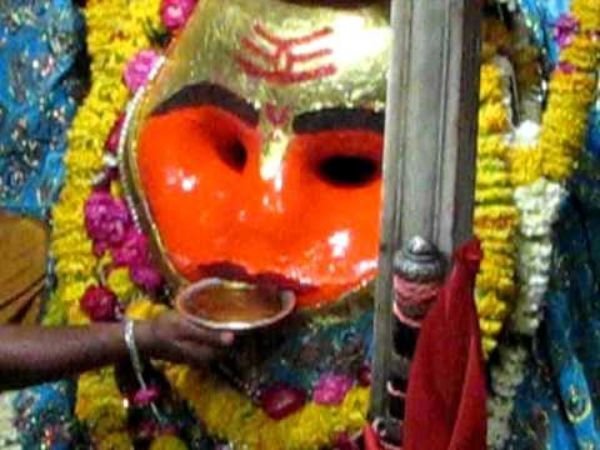 Source : ytimg
14. Digambeshwara Temple, Nagrala - Toddlers are thrown from the roof for good luck
In a village in Karnataka an inhumane practice is quite popular wherein toddlers are tossed from the balcony of a temple to bless them with health and good luck.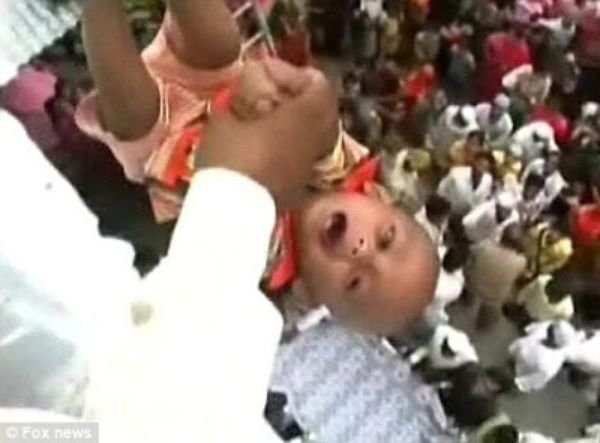 Source : Santa Banta
15.
Poruvazhy Peruviruthy Malanada, Poruvazhy - Duryodhana is worshipped here
The Kaurava prince is worshipped in several temples in the Kumaon region of Uttarakhand. But there is a temple in a village in Kerala too which worships the prince as an adept administrator.

Source : Malanada
16. Sath Gumbaz Mosque, Gulbarga - Kids with disabilities buried neck deep in mud during an eclipse to cure them
Kids suffering from disabilities are brought to the mosque to be blessed. Then they are lowered into pits digged in the mud. Some of the kids are not even an year old.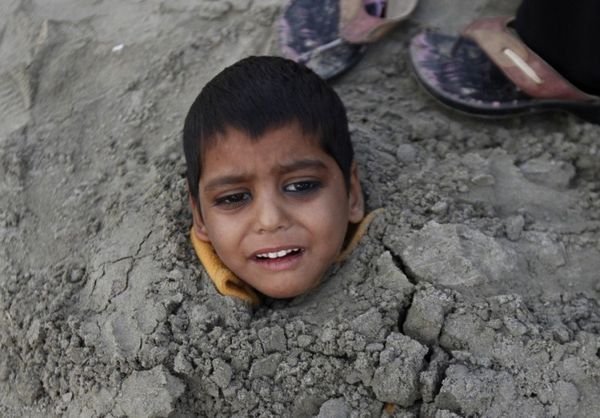 Source : Listopop
17. Mehandipur Balaji Mandir, Mehandipur - Possessed devotees are cured
In this temple, devotees are brought to be rid of evil spirits which are then captured in taalas and hung outside the temple. Don't be surprised if you find people hanging upside down or banging their heads on the walls of the temple. It is all a part of their treatment.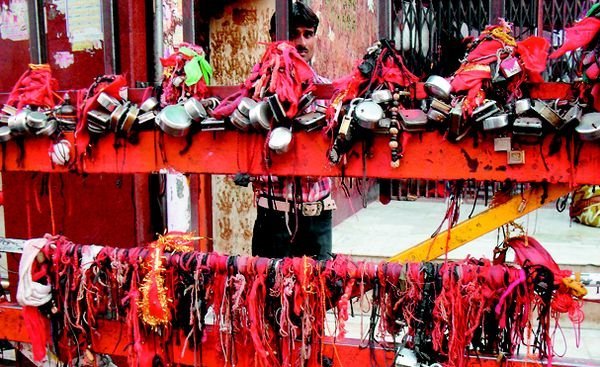 Source : Manorama Online
Surprised?