Two roads diverged in a wood, and I— I took the one less traveled by, And that has made all the difference. – Robert Frost
When talking about amazing yet underrated places, there's no dearth of places in a country as vast and diverse as India. It's a country that takes a lifetime to explore and yet manages to throw surprises at you. So here's a list of 15 destinations that haven't faced a heavy influx of people yet (Even the Airtel 4G girl hasn't been here. Beat that!) but definitely deserve more attention.
1. Tinchuley, West Bengal
Even though its neighbours,Siliguri and Darjeeling have been thronged by tourists, the small village of Tinchuley has escaped the rush. Perfect for quiet strolls and family outings, this village gets its name from the three main peaks surrounding it that resemble three chimneys. The view points on these peaks, from which you can see Darjeeling, Gangtok, Kalimpong and even Mount Kanchenjungha, are a major draw for the few visitors this place receives.
2. Mainpat, Chhattisgarh
You've heard of the Tibetan settlements in Himachal Pradesh and Karnataka but did you know there's another one in Chhattisgarh? In the 1960s, a group of Tibetan refugees who were working as road construction workers in nearby Sitapur, settled in Mainpat. The Thakpo Shedupling Monastery is one of the main attractions here, apart from the awesome food and warm Tibetan hospitality, of course.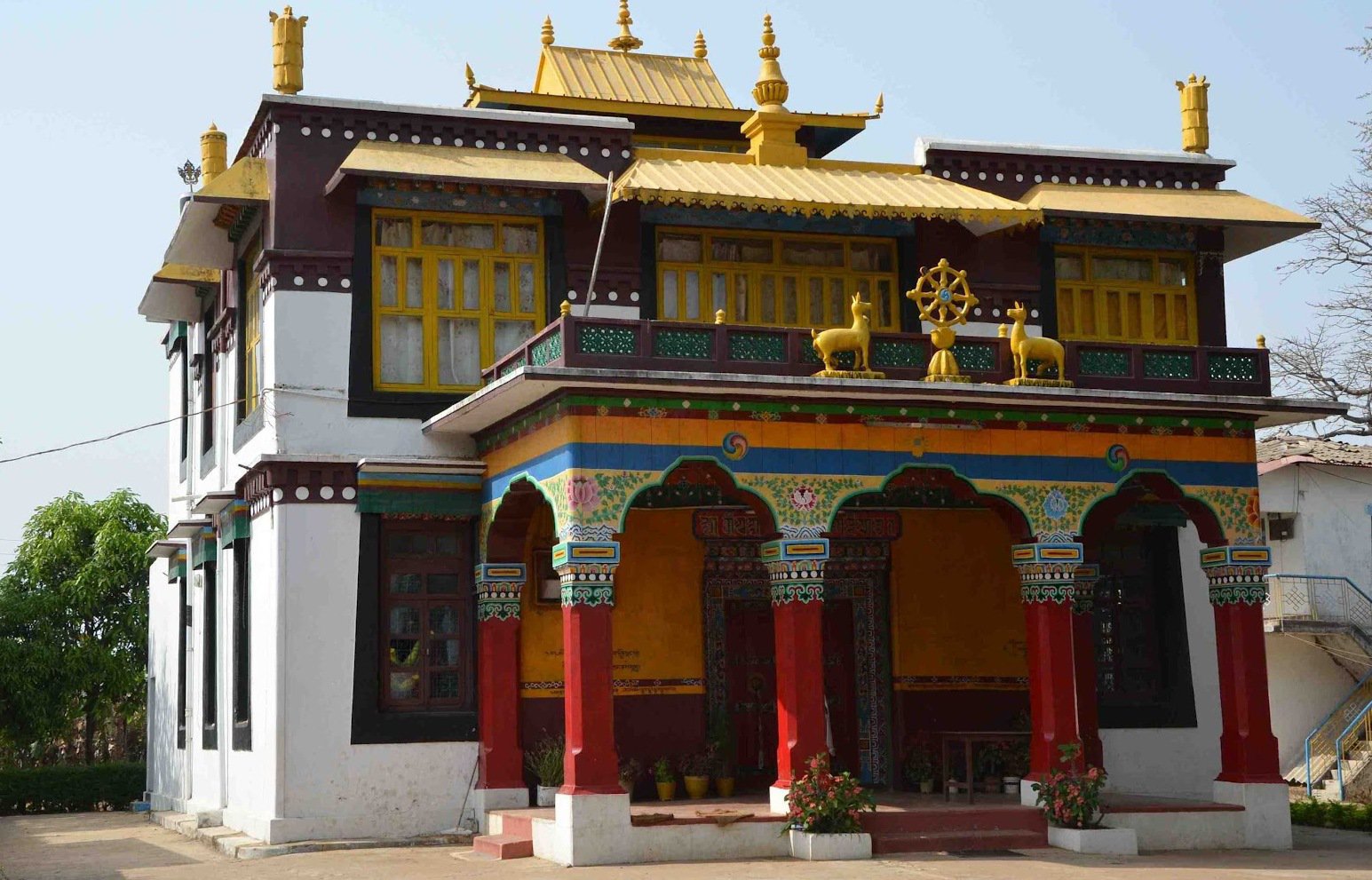 3. Nighoj, Maharashtra
Situated 90 kms away from Pune, this village in the Ahmednagar district of Maharashtra is famous for the unusual but naturally created potholes on the Kukadi riverbed. Geologists say that sometime in the past, the Kukadi river must have flowed out of the highlands and hit the rocks with such force that it resulted in these potholes and even a gorge that runs along the riverbed.
4. Daringbadi, Odisha
Considering summers are pretty hot in Odisha, with temperatures going well above 50°C in many places, it is quite surprising that the state also has a place like Daringbadi, which is known to receive snowfall in winter. This little hill station is surrounded by thick rain forests with an abundance of wild animals.
5. Kaas Plateau, Maharashtra
Kaas Plateau lies on the Sahyadri Range of the Western Ghats, 22 km from Satara City, Maharashtra. The 1000 hectare plateau is layered with wild flowers and if you were to visit the place in August or September, there's a chance you might think you've ended up in a B.R. Chopra film or a scenic HD wallpaper – it's just that beautiful.
6. Gurudongmar Lake, Sikkim
Located at a height of 17,100 ft, Gurudongmar Lake in Sikkim is one of the highest lakes in the world. It is believed that Guru Nanak Dev Ji, on his way to Tibet, stopped here to quench his thirst. With his stick, he cracked the ice which led to the formation of the lake. It is said that even during the roughest winter, there is always some part of the lake that remains unfrozen.
7. Dharchula, Uttarakhand
On the way to Mansarovar Lake, lies Dharchula, a scenic town in the Pithoragarh district of Uttarakhand. It's a border town between Indian and Nepal and yet people from both sides pass through without any restrictions, as long as they aren't carrying any cargo. The Rung people living in the area have been native to this place before recorded history.
8. Garamur, Assam
Garamur is one of the many satras in Majuli, the world's largest river island. Majuli has been the cultural centre of the Ahom Kingdom but the tragedy it faces today is that of land erosion, owing to the aggressive flooding in this region. Dance, theatre, mask-making, Vaishnavite culture are all parts of everyday life in Majuli. Garamur, in particular, is one of the key attractions in this region.
9. Radhanagar Beach, Andaman & Nicobar Islands
Radhanagar Beach, aka Beach No. 7 in Havelock, Andaman and Nicobar Islands, is quite unique. Ideally, it shouldn't have been on this list, considering it's quite famous. In 2004, TIME magazine even voted it as the 'Best Beach in Asia'. But the way this beach is maintained and the serene nature of the waters around it, makes you feel like its your own private inlet. Thankfully, it hasn't seen the gross commercialization that most other popular beaches do.
10. Pelling, Sikkim
This small town in West Sikkim is slowly waking up to its strategic importance, especially for trekkers and mountaineers. However, most of the land around Pelling is still pretty much untouched by "tourism" making it one of the best places to visit in the state. The holy Khecheopalri Lake and the ancient Pemayangtse Monastery are other potential crowd pullers in the area.
11. Gandikota, Andhra Pradesh
India's answer to the Grand Canyon, Gandikota in Andhra Pradesh is a amazing place to visit. The village has a fort, some temples and even a Jamia Masjid. But the best part about this place is the Pennar river, which cuts through the canyon. Still a relatively quiet place, this village has huge potential for tourism.
12. Dhanushkodi, Tamil Nadu
If Edgar Allan Poe were to design a town, it would look somewhat like Dhanushkodi. After a cyclone washed out the entire railway line leading to the Pamban Island station in 1964, which also saw 100 passengers in a train get washed away into the sea, this place has become a ghost town. And that's what makes it supremely creepy and yet beautiful. The ruins of the church and the railway station add to the eerie setting.
13. Phawngpui, Mizoram
Quite frankly, Mizoram doesn't get the credit it deserves when it comes to tourism. Once you visit the state, you'll realize the abundant varieties of flora and fauna that can be found there. Phawngpui Peak is the highest one in Mizoram and it offers an amazing view of the Myanmar border and the hills and valleys below.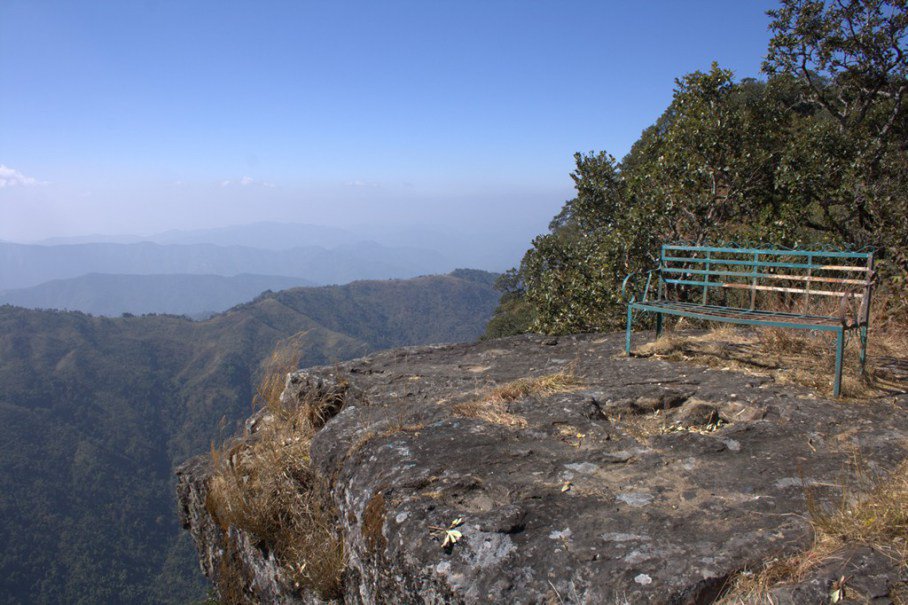 14. Phuktal Monastery, Jammu & Kashmir
Imagine a monastery built like a honeycomb. Well, you don't really have to if you've seen the Phuktal Monastery in Ladakh. This cliff-side monastery was built in the 12th century and it houses about 70 Buddhist monks. The foundation of the entire thing is merely built with clay and twigs. The monastery is built right under a cave entrance on the cliff. The earliest inhabitants of the cave were the 16 legendary followers of Buddha, whose images can still be found on the cave walls.
15. Tosh, Himachal Pradesh
Tosh is the new Kasol. Imagine Kasol without its shops, plethora of restaurants, hotels and you have Tosh. Still mostly a village with slate roof houses, Tosh is soon turning out to be the new favourite of hippies coming to Himachal for the good stuff. Located 3 kms up from Bharsheni, Tosh is connected to the rest of the world through a wooden bridge. But once you go there, you might feel you're in a different era altogether. Or it could be other substances . You never know.
India is a mystery and the more you dig deep, the more treasures you discover. So, keep wandering.