Dealing with death is one of the hardest things that human beings beings have to cope with. However, when a loved one passes away in the most heinous fashion, unexpectedly, then attaining closure becomes even more difficult.
Now imagine addressing your personal demons when you do not know who to blame or who to demand justice from. To add to this, if you're hounded by media coverage and speculation, life would truly become hellish.
These are 7 murders that shook the nation as a whole and to date, their perpetrators have not been caught.
1. Amar Singh Chamkila
A fearless Punjabi rebel who was gunned down by a gang of motorcyclists in broad daylight.
A legend in the music industry and regarded as one of the best stage performers Punjab ever produced, this man's death remains a mystery to date.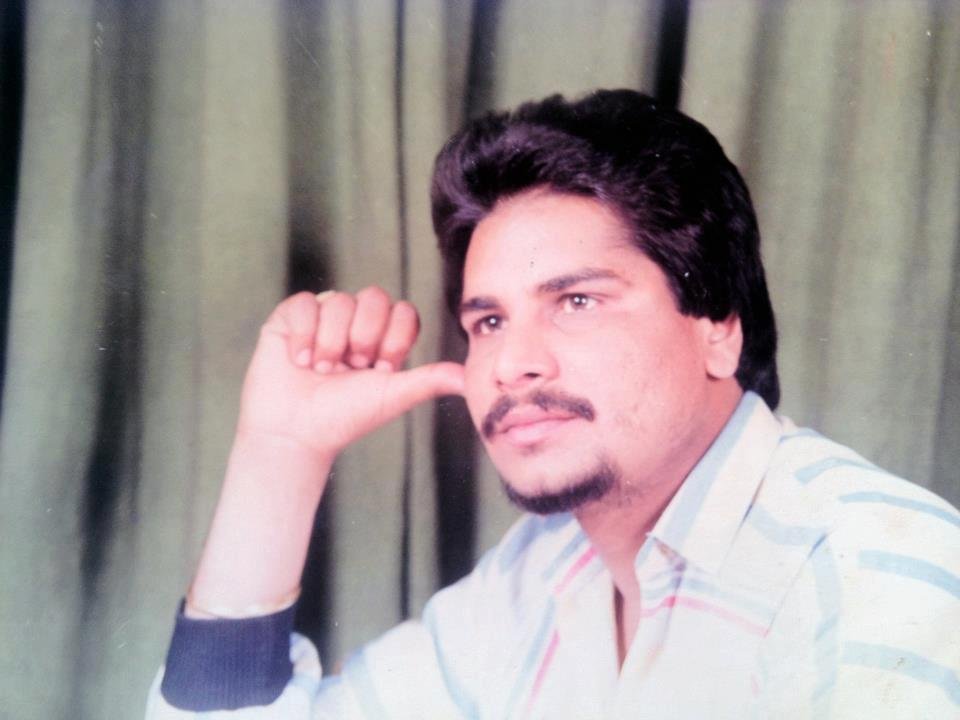 In his lyrics, Amar sang about village life as he had seen it. He would talk about extramarital affairs, alcoholism, drug abuse, anger issues, etc. He had earned a reputation to speak the truth by his followers while his detractors felt he was obscene.
While he was still at the apex of his career, Amar had been the victim of numerous death threats by Khalistani militants. The reasons could be that he was a threat to establishment, as besides his revolutionary lyrics, he was also married to one Amarjot Kaur, who was also a co-performer and belonged to a different caste than Chamkilas'.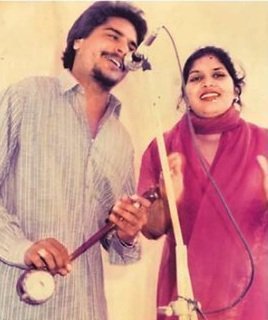 When they arrived to perform together in Mehsampur, Punjab, both were gunned down as they exited their vehicle on 8 March 1988 at approximately 2 o'clock. A gang of motorcyclists fired several rounds at the couple and other members of the entourage. Amarjyot was pregnant at the time and was shot in the chest and Chamkila was killed with 4 bullets in the chest alongside Gill Surjit and the dholki player Raja.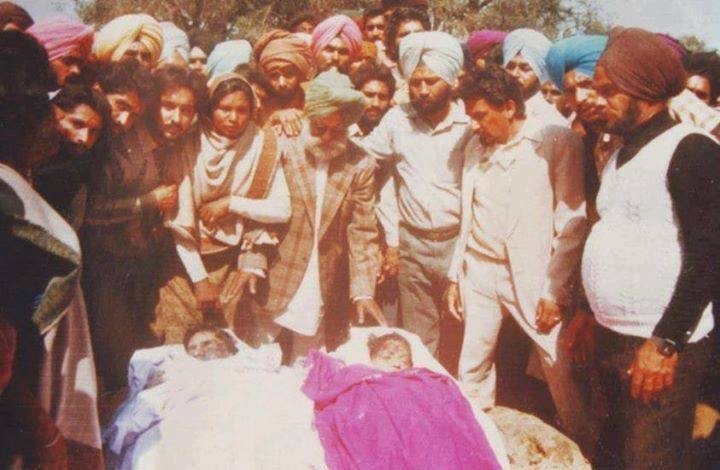 The blame was put on terrorists. Some believe that other Punjabi singers had conspired against Amar as he was the most influential. A curfew order took place when he was killed and riots between gangs broke out. Read more here .
No arrests were ever made in this connection and the case has never been solved.
2. Chandrashekhar Prasad
Shot dead on March 31, 1997 by sharpshooters allegedly in the employ of former Rashtriya Janata Dal parliamentarian, Mohd. Shahabuddin.
Born in Siwan, Bihar into a poor household, following his initial education in Siwan, he studied at the Sainik School in Jhumri Tilaiya, after which he joined the Indian National Defence Academy, but soon left it because he wanted to be a political activist. He joined Patna University before joining JNU.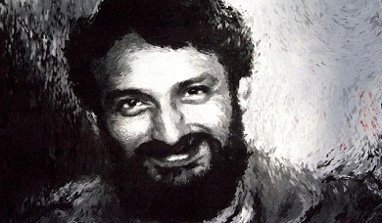 Once he joined JNU he was instrumental in setting up of AISA, the newly formed student organization of the CPI-ML liberation. He was elected to the JNU students union election three times in a row, as President for two successive terms.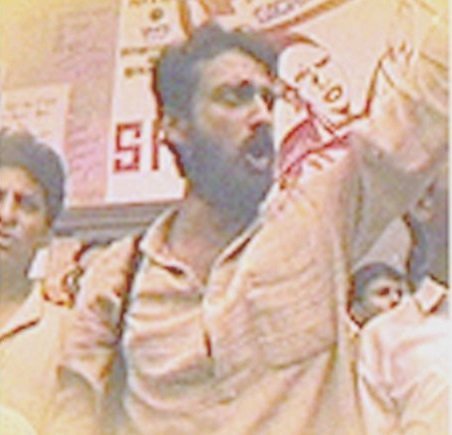 He was killed on 31st March, 1997 in Siwan, Bihar while addressing a gathering.
The reason behind his brutal murder was accounted to his immense popularity as a leader amongst people. His death generated nationwide outrage and protests led by students. There were convictions , but the police are yet to find who was behind the conspiracy to assassinate this future leader.
3. Rajiv Dixit
A mysterious death of a true patriot that was followed by no investigation or postmortem report. Cardiac arrest or slow poisoning? The questions remain.
Rajiv Dixit was a social activist and an Indian Nationalist who passed away on 30th November, 2010, at the age of 43.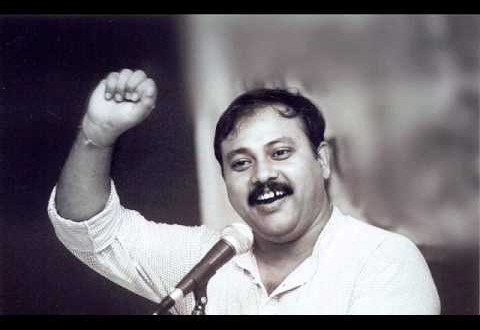 He spoke on matters such as the evils of globalisation, liberalisation and privatisation and equated them to modern-day colonialism . He was a leader of the Swadeshi Movement and Azadi Bachao Andolan and advocated decentralisation of taxes , because according to him, 80% of taxes were being used to feed the politicians and bureaucrats and just 20% for development purposes for the people. He also advocated farmers' rights.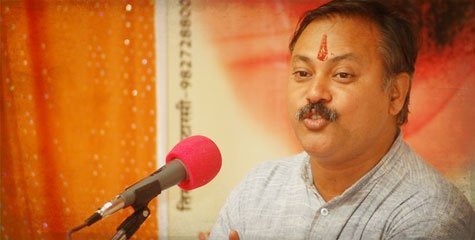 He maintained very controversial opinions on subjects such as the attacks on the Twin Towers in New York in 2001. Unfortunately for him, due to his relentless crusade against the powers that be, including governments and MNCs, he had made many enemies.
He died on 30 November 2010 due to apparent cardiac arrest , while in Bhilai , Chhattisgarh, on the way to deliver a lecture as a part of his Bharat Swabhiman Yatra.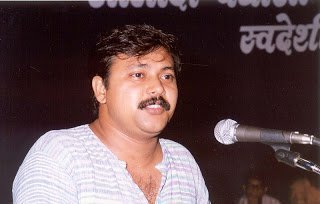 However, no post-mortem was done after his death. His body was blue-black in colour when he had died, indicative of poisoning. Even the entire media was silent on his death and none reported it.
To date, we do not know what exactly happened.
4. Lal Bahadur Shastri
A man revered for his humility, and remembered for an untimely, suspicious death in a foreign land at a time of war.
As was the case with Rajiv Dixit, Mr. Shastri also died under suspicious circumstances, of apparent cardiac arrest. It was 2 P.M. in Tashkent, Russia, and his death occurred the day after signing the Tashkent Declaration . He was the first Prime Minister of India to die overseas, and thus, a number of people had suspected foul play .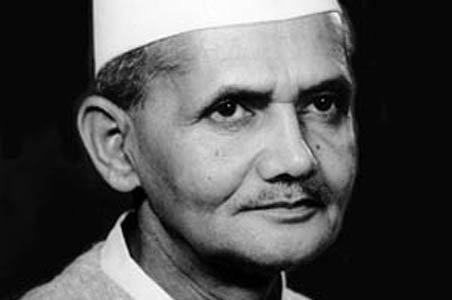 To add to this, even in case of Lal Bahadur Shastri, no post-mortem report was made and thus theories emerged of him being murdered by poisoning . Several RTIs have also been filed only to be rejected by the government on the fear of straining international relations.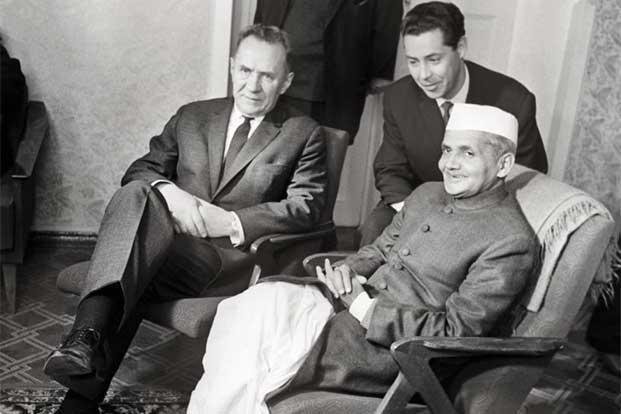 Much later, Gregory Crowley, a journalist, in a book titled, "Conversations with the Crow" . claimed that CIA was responsible for eliminating Dr. Homi Bhabha , Indian nuclear scientist whose plane crashed into Alps, when he was going to attend a conference in Vienna as well Lal Bahadur Shastri , who died at Tashkent summit in 1966.
Crowley said that USA was wary of India's rigid stand on nuclear policy and then Prime Minister Lal Bahadur Shastri, who wanted to go ahead with nuclear tests . He also said that the agency was worried about the collective domination of Indo-Russia over the region.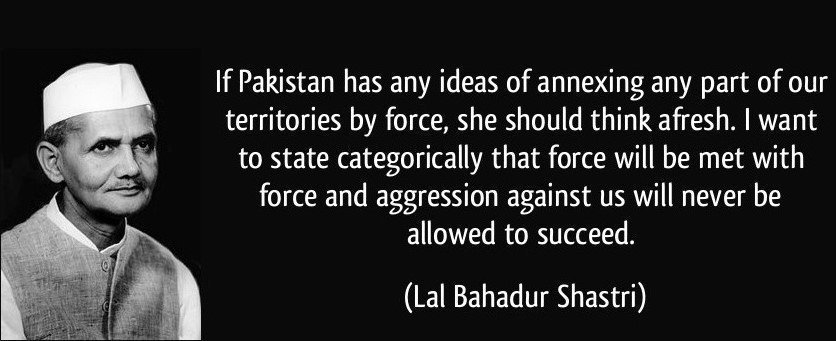 This incident remains shrouded in mystery.
5. Sunanda Pushkar
The mysterious demise of a disturbed socialite who found herself caught up in the web of high profile scams and clearly knew something we did not.
Sunanda Pushkar was a businessperson and wife of Indian diplomat and politician Shashi Tharoor . She was a sales manager in the Dubai-based TECOM Investments, and a co-owner of the India-based Rendezvous Sports World.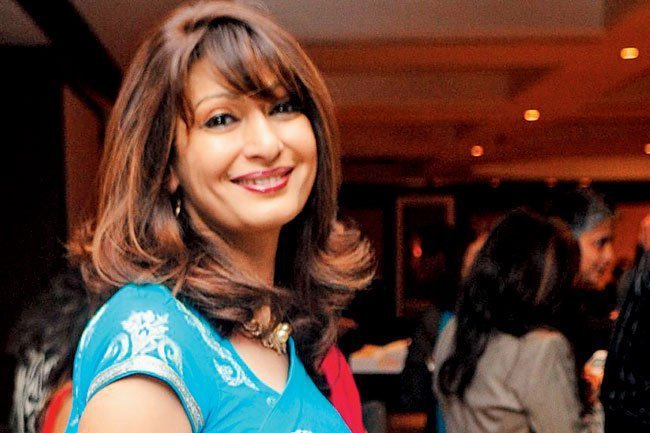 One day after a controversial twitter incident involving Mehr Tarar, a Pakistani journalist who allegedly was having an affair with her husband took place, Sunanda Pushkar, wife of Shashi Tharoor was found dead in room number 345 of the Leela Palace hotel in Chanakyapuri , New Delhi. Shashi Tharoor discovered her body, on 17th January, 2014.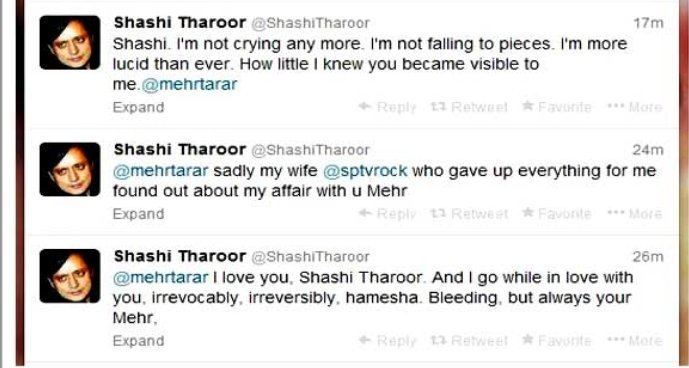 Sunanda was suspected to have committed suicide. Later reports stated that the cause of death was unnatural; the doctors at the All India Institute of Medical Sciences gave a preliminary autopsy report that revealed injury marks on her body. They said that these injuries may or may not be the cause of death.
On 1 July 2014, the case took another turn when AIIMS doctor Sudhir Gupta revealed that he was pressured into giving a false report.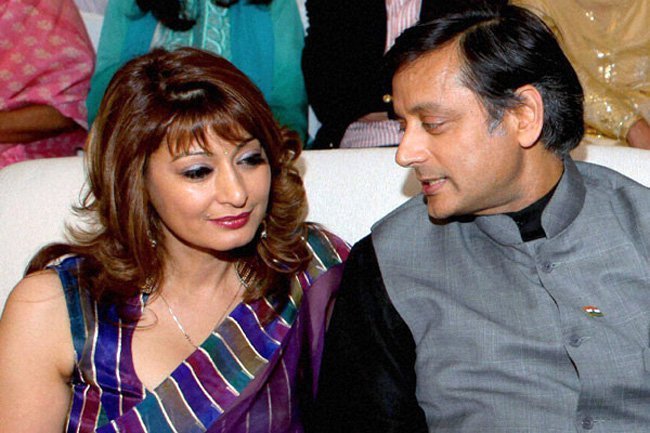 On October 10, 2014 the medical team probing her death concluded that she died of poisoning . On January 6, 2015 Delhi Police reported that Sunanda was murdered and filed an FIR in the regard.
The possible concusions one can arrive at are innumerable, however currently, the case remains sub judice. For a more comprehensive read, click here .
6. Aarushi Talwar – Hemraj Banjade
A shocking double murder in Noida that remains a mystery because of shoddy investigations and disinformation surrounding it.
When the 14-year-old's body was discovered by her parents on 16 May, 2008, the missing servant Hemraj was considered as the main suspect. However, the next day, his decomposed body was discovered on the terrace. The blame then shifted to them.
The UP police botched up the initial investigation and made extremely insensitive and reprehensible remarks about Aarushi and her parents' character, following the incident and tailored a narrative which was full of holes.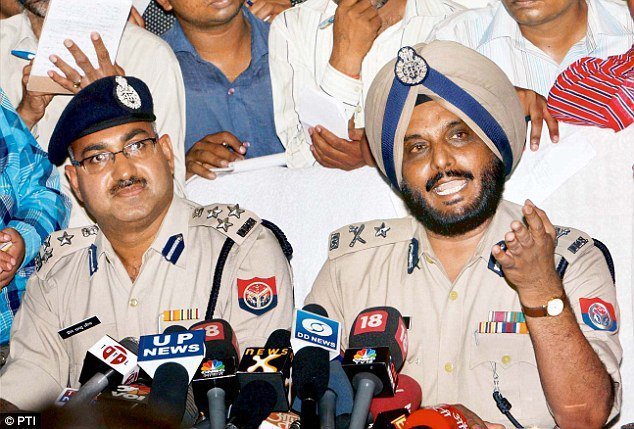 The issue with this case is that it was so hyped up by the media that actual facts were overlooked. It was a personal tragedy, yet it was sensationalised so much that y ou could hear people give their personal verdicts of the parents guilt by simply breaking down their demeanor in television interviews.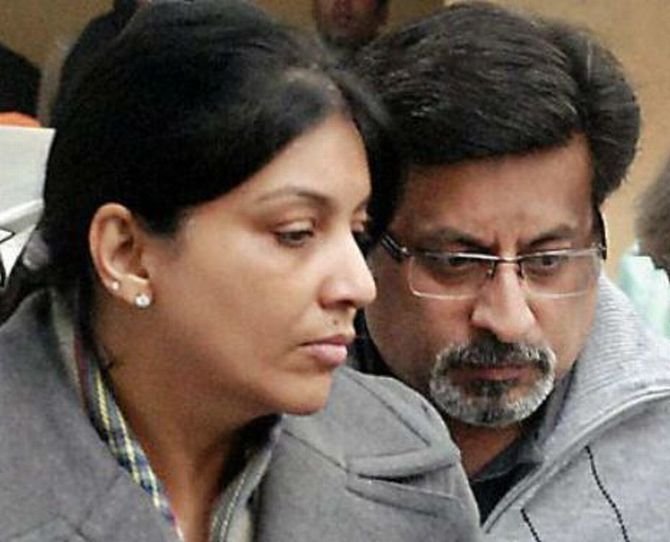 The first CBI team's conclusion painted a completely different picture than the one by the media. This was the press conference held by Mr. Arun Kumar in July, 2009: ( Part 1 , Part 2 ).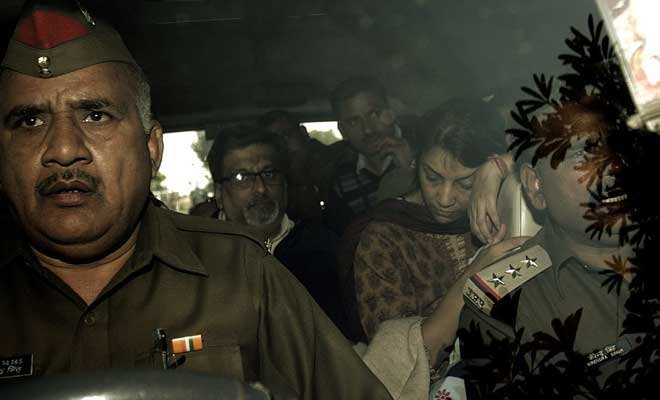 However, the evidence obtained via narco analysis test is inadmissible in court and was therefore insufficient to convict anyone. The investigation was closed without conviction. The parents then filed a petition to reopen the matter.
Rajesh and Nupur Talwar were eventually convicted .
For more, check these links – 1 , 2 , 3 .
7. Rizwanur Rahman
An incident initially brushed aside as a case of suicide, but due to allegations of high level cover up and public outrage, a conspiracy emerged.
Rizwanur Rehman was a middle-class computer graphic trainer, who fell in love with Priyanka Todi, daughter of the noted industrialist Ashok Todi head of Lux Hosiery Group, and later married her.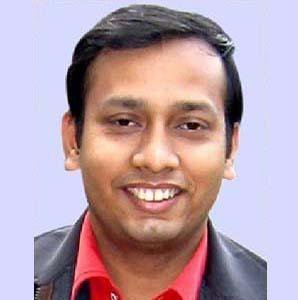 Ashok Todi was extremely disappointed by his daughter's decision to marry Rizwanur. Thus Rizwanur was compelled to send Priyanka to her father's home and wasn't allowed to speak to her.
On 21st September 2007, his body was recovered from railway track in Kolkata. The incident was brushed aside as a case of suicide , but evidence of police intimidation led to a media furor, alleging that the authorities were covering up the incident under pressure from Todi.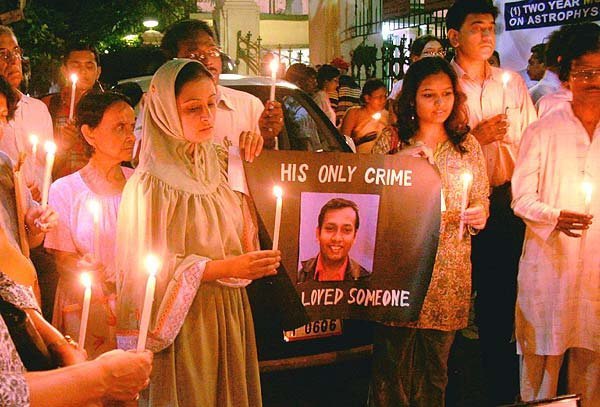 In May 2010, the Kolkata High Court declared the case as one of murder and the investigation reopened. The apex court rejected the order for registration of a murder case but upheld order for a probe by CBI for case of abetment of suicide.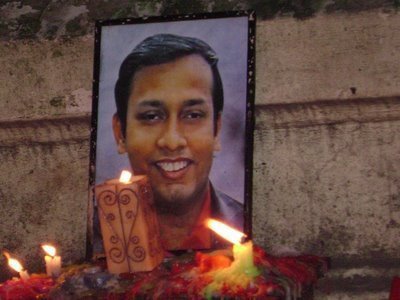 Priyanka was last seen attending an award show in 2013 .
The matter is still under investigation.