So you've just polished off a plate of your favourite biryani and are planning to end the evening on a high by digging into that piping hot gulab jamun . How conventional. I think it's about time you got a little creative in life and explored the world of crazy desserts. Here are 12 such fancy ones that will surely make you go back for more.
1. Melonpan
Where: 108, 1st Floor, DLF South Point Mall, Golf Course Road
There's something about the Japanese that makes them different. While bread for most of us is an unassuming simple loaf, for the Japanese it's a little more than that. With dough covered with a crisp cookie crust, the Japanese bread, melonpan (n amed 'melon' for its muskmelon-like appearance) is quite a marvel . The dough comes in different flavours like caramel, chocolate and melon. Way too complicated for bread. But we aren't complaining because it tastes so good.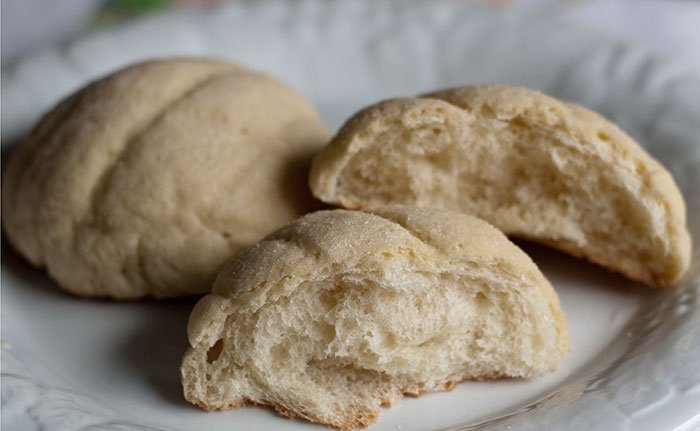 2. Bingsu
Where: Ssongchee, M-60, Mezzanine Floor, M Block Market, GK-2
A bingsu is basically shaved ice with some topping. No, it isn't as boring as I'm making it sound. In fact, this is the most popular dessert in Korea so much so that it's easily found in almost all the coffee shops in Korea. A Bingsu is a delectable mix of sweetened milk, fruit syrup, fruits, rice cake, jelly and cereal flakes. I wish we had more such outlets serving these Korean bad boys. PSY!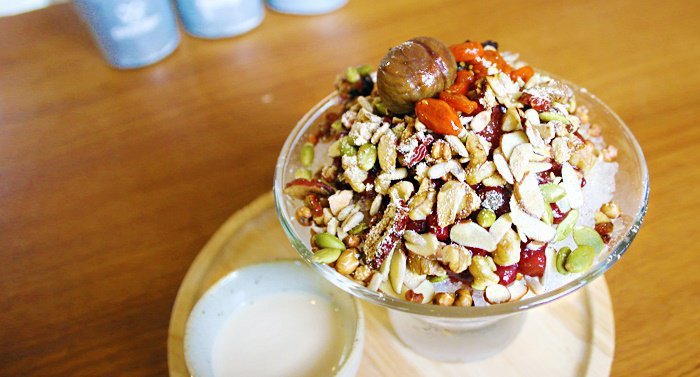 3. Parle-G Cheesecake
Where: Farzi Café, Cyber Hub, Gurgaon
Lip-smacking cheesecake stuffed between two Parle-G biscuits standing tall in a pool of chilled rabri with floating Cadbury Gems and dry fruits can make every sweet-toothed guy go weak in the knees. This colourful cousin of the brownie scores brownie points for its stunning visual appeal. Your gastric juices would be raring to go at the sight of this beauty.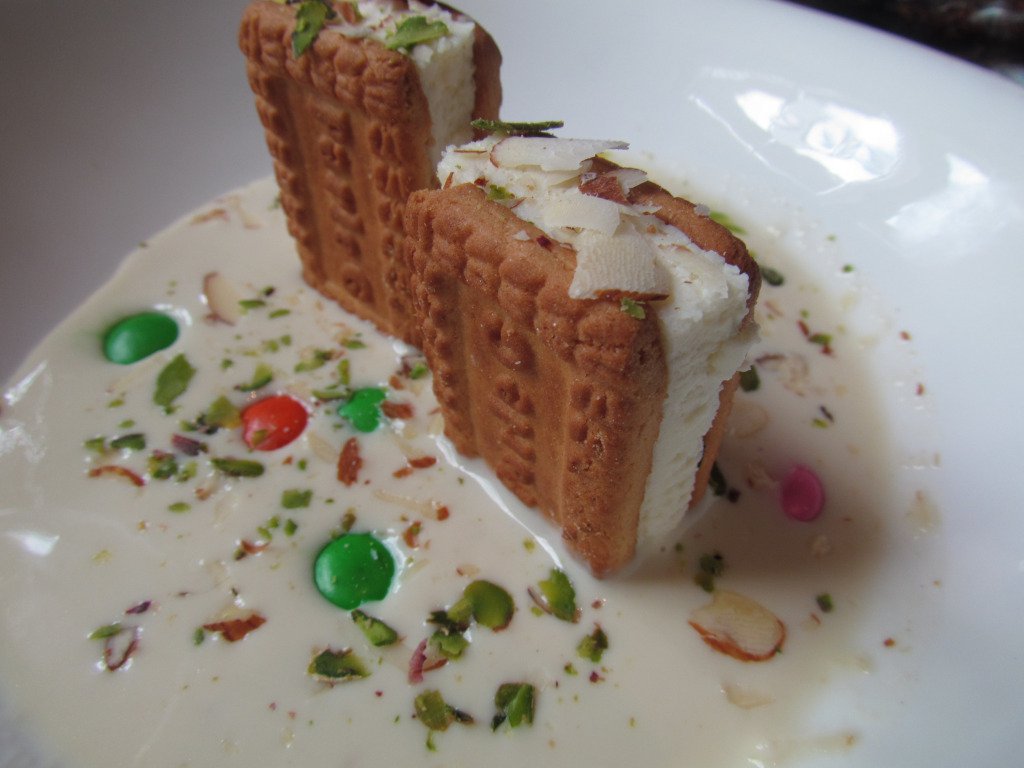 4. Shaahi Jam
Where: 21 Gun Salute, 1st Floor, SCO 35 & 36, Sector 29, Gurgaon
Close on the heels of the success of vodka gol gappa comes the vodka chuski . Shaahi Jam is a sinister cross between the innocent chuski and the evil vodka. With other contents like Roohafza, lime juice and black salt jostling to make their presence felt, Shaahi Jam is every bit s haahi when it comes to what all it contains.
5. Tempura Ice Cream
Where: Flickadish, A-66, Dayanand Colony, Lajpat Nagar 4
Frying ice cream is something I can never imagine, but like I said, the Japanese are different. Tempura is fried iced cream. Yeah, you heard me right. The Japanese envelope their ice cream with bread and then fry it to get Tempura . The hot-crispy-outside and the cold-sweet-inside would send your taste buds into a tizzy initially, but eventually they'll love it.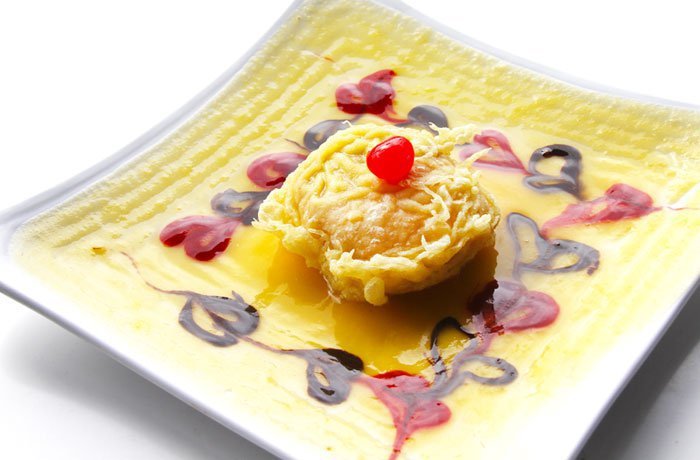 6. Dorayaki
Where: Khasra No. 345, MG Road, Sultanpur
Dorayaki is pancake filled with sweet red bean paste and is one of the most famous confectioneries of Japan. Legend has it that the first batch of Dorayakis was made when a Japanese samurai forgot his gong (' dora' in Japanese) at a farmer's house who in turn used the gong to churn out Dorayakis . Samurai's loss, mankind's gain.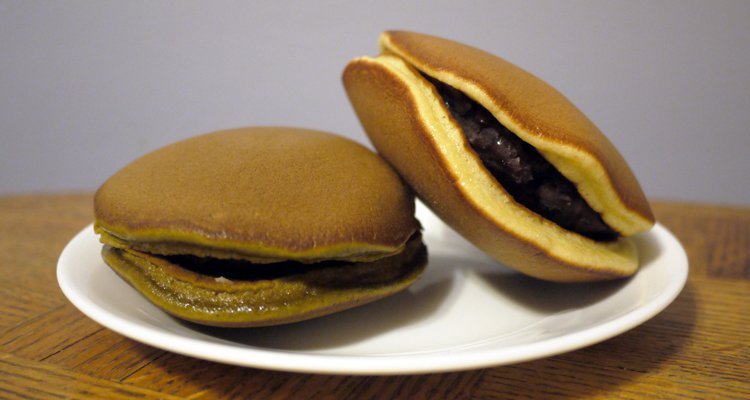 7. Dou Sha Bao
Where: 108, 1st Floor, DLF South Point Mall, Golf Course Road
Similar to the Japanese Dorayaki, Dou Sha Bao also has a filling of sweet red bean paste, just that it is a Chinese sweet and is stuffed in steamed white bun. The Chinese like to team it with some milk. You might resist a lot, but once you dig in, chances are, that thou shall bow to Dou Sha Bao .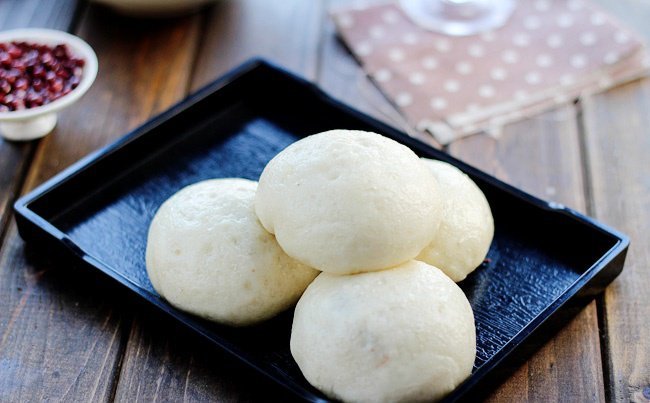 8. Fried Chocolate Bar
Where: Garage Inc, 30, 2nd Floor, Powerhouse Building, Hauz Khas Village
Indulgence level: Irrevocably sinful. And rightly so. Having deep-fried bars of Snickers and Mars is just gonna pack in crazy amounts of calories into your system. Guys, if you're out on a date with that hot chick, you might want to give this sinful treat a miss. Why? Well, the calorie explosion inside you can slow down your blood flow quite literally. And you don't want that. At least, not when you're on a date!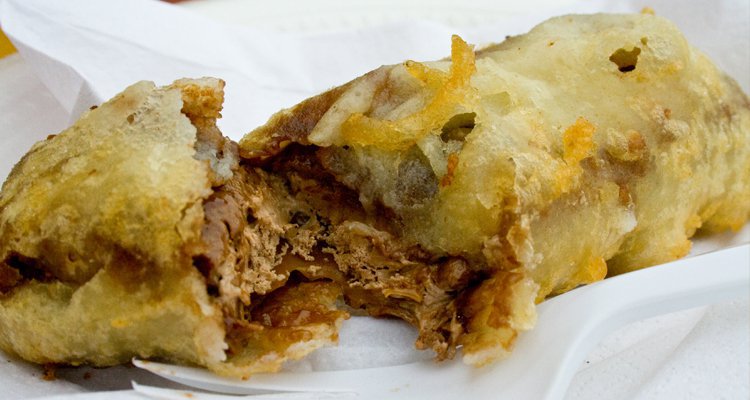 9. Popcorn Ice Cream
Where: Azote, C-11, SDA Market
Well, if you've always had a problem with popcorn being too dry then this dessert-cum-snack is perfect for you. Popcorn ice cream has all the gooeyness that you've been missing for so long, courtesy the ice cream. This snack can leave you scraping the bottom of your bowl.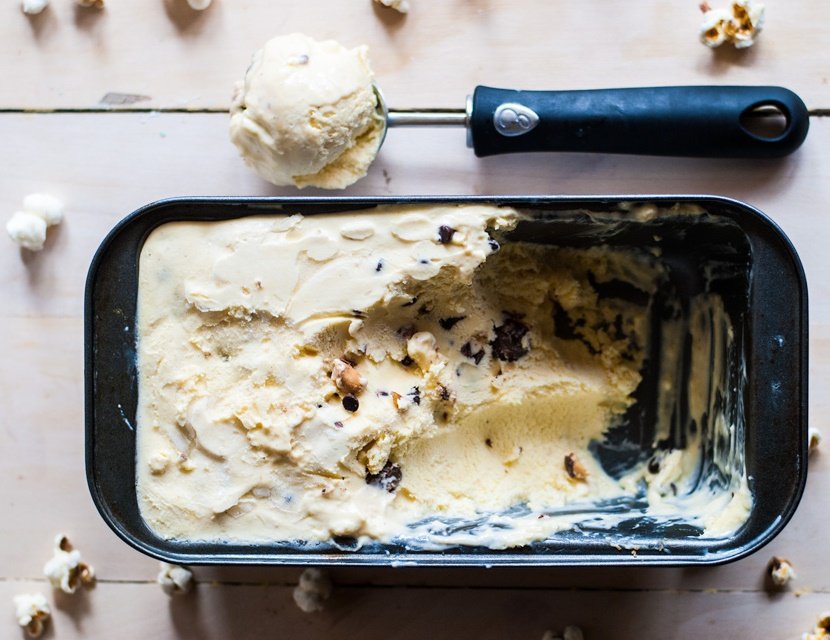 10. Apple Cinnamon Jalebi
Where: Café Lota, National Crafts Museum, Bhairon Marg, Pragati Maidan
Fry apple wafers covered in batter in piping hot sweet syrup until they turn crispy golden brown, take them out and garnish with dry fruits, load them with some mouth-watering rabri and serve hot. Pure heaven. Eve fell for the apple ages ago. But this apple jalebi is something even the Adams of the world wouldn't be able to resist.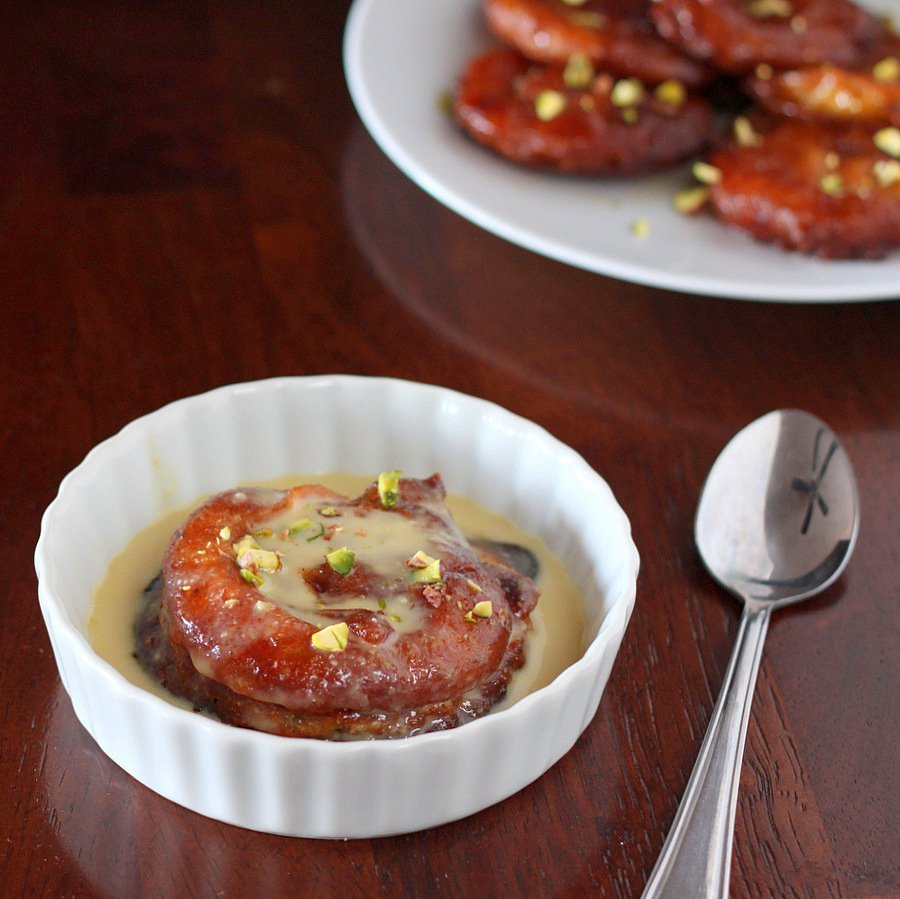 11. Honey Toast Ice Cream
Where: 2nd Floor, West Gate Mall, Rajouri Garden
Hollow out a fluffy bread, smear the inside with butter, scorch it a wee bit in the toaster and pack in loads of your favourite ice cream, syrup and fruit slices and Voila! You have the ultimate sweet treat. Visual diabetes guaranteed.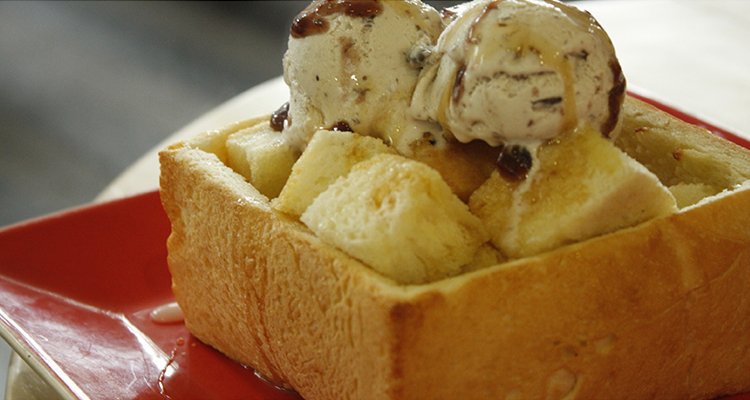 12. The Oreo Surprise
Where: New York Slice, 50, Hauz Khas Village
It takes real discipline to resist this one. Crushed Oreos swimming in a frothy paste churned up by whipping together cream, cheese, sugar and milk makes for an appetising treat. Add to this a dollop of your favourite ice cream and before you know it, you'll be licking the bowl clean. A must-try for all ardent fans of Oreo cookies.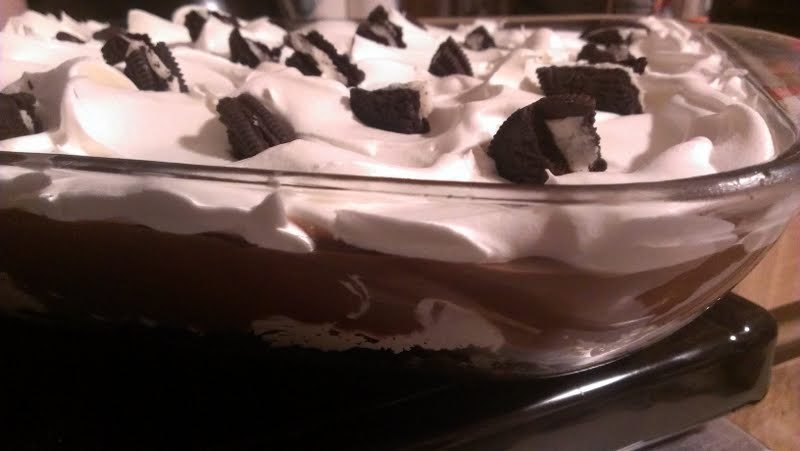 Seriously, it's high time you moved over the gulab jamuns and the rasgullas of the world.