A traveller is always on the lookout for out of the box experiences. The path less taken is the path that beckons him/her. While mostly every kind of traveller experiments with their food and clothes, experimenting with your accommodation options is a sure way to heighten one's travel experience.
Here are some of the unusual stay options across India :
1. Golden Temple, Amritsar
While travelling to the city, you can relish the amazing food and feel yourself swathed in its spiritual glow. Though there are unlimited options available when it comes to accommodation, a traveller should definitely consider staying within the Golden temple complex itself. The authorities maintain a total of seven inns for the same and the prices are affordable to say the least. Do need to book way in advance though.
2. Zostel, Udaipur
The first ever chain of backpacker's hostel in India, Zostel caters to the new-age travellers in India. It promises to bring out the crazy traveller as you meet more people on your travels. So what better place to stay than at their hostel in Udaipur which offers cozy accommodation with a lake view at real cheap prices. So, go solo!
3. Guhantara Cave Resort, Bangalore
India's first cave resort, staying at Guhantara is an unusual experience that a traveller needs to experience at least once. Nestled under the surface of the Earth, the resort offers its guests a one of a kind experience that allows them to rest their away from the hustle bustle of the city, quite literally.
4. Sri Aurobindo Ashram, Puducherry
Puducherry is an affordable place to rejuvenate oneself. The accommodation on offer by the Sri Aurobindo Society is the solution to your accommodation woes. Though there are certain rules to staying in the complex (no alcohol etc.), the stay and quality food are challenged by none in the region.
5. Vedanta Wake Up, Kerala
A chain of luxury backpacking hotels across India, Vedanta aims at providing a unique travel experience without hurting your wallet. They lay special stress on providing their guests with a memorable experience by organizing daily activities like karaokes, local bar crawls and sightseeing. As of now, the chain has six hotels across Kerala at Fort Kochi, Alleppey, Kanyakumari, Kovalam, Varkala, Thekkady. Accommodation is available for as little as INR 350.
6. International Traveller's Hostel, Varanasi
The oldest city of the world, Varanasi has a lot to offer for the seasoned traveller. How about staying at a hostel which used to be the summer house of the Queen of Nepal once upon a time? Look no further, International Traveller's Hostel is the answer for you. Accommodation ranging from basic tents to luxury rooms, there is something on offer for every kind of traveller all at one place and at reasonable prices.
7. Ladakhi Women's Travel Company Homestays, Ladakh
Ladakh is a region exploring which demands both time and dedication from a traveller. Staying at a homestay is one way to make the most of your travelling experience to the region. The Ladakhi women travel company is one reliable organisation that acts as the bridge between the guests and the hosts.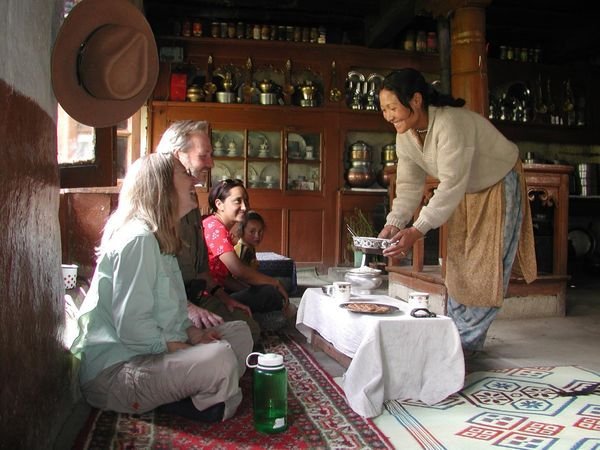 8. Dormitory style Dhaba Tents, Leh-Manali Highway
A kitchen, some tables and chairs, and beds is all there is inside these makeshift tents which crop up during the summers on the highway. The home-style food is delicious for the traveller on this majestic highway. Slow-travel is the way to go in this region and the cheap accommodation in these tents is all one needs.
9. Tree House Hideaway, Bandhavgarh
Forget tents, hotel rooms and suites, sit atop your own majestic tree house in the tiger reserve and enjoy supreme luxury. The tree house hideaway blends in the surroundings and makes the experience of staying there a wonderful one!

10. Tantra Beach Shacks and Huts, Goa
Don't let budget constraints spoil your Goa trip. If you are in Goa to experience the beaches and listen to the music of the waves, there is no better place for you to stay than one of the shacks on the beach. The Tantra beach shacks on the Anjuna beach offers accommodation in cheap tree houses which are done up in bright colors.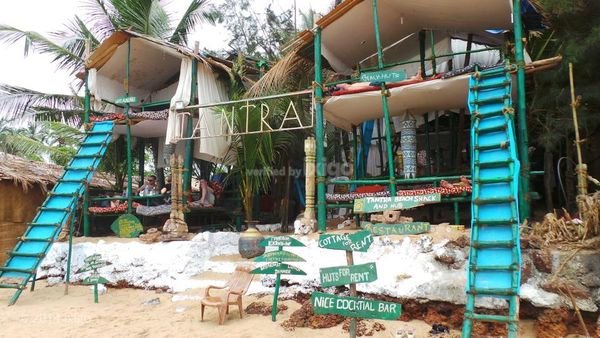 11. Boathouses, Kerala
Though staying in one of these houseboats will prove to be rather expensive, it is totally worth the experience. It is a magical experience that no resort or hotel will be able to give you.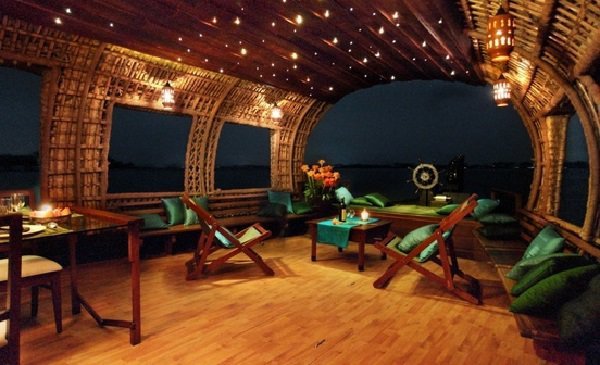 12. Hemis Monastery, Ladakh
The largest monastery in the Ladakh region, Hemis has a lot to offer to tourists. Though one may experience the beauty of Ladakh while travelling through the region, the real experience of the ascetics' life, their rituals and prayers that they perform through the day can only be gathered once one stays at the monastery.
13. Palace On Wheels – India's most expensive train resort
If you love trains and travelling, this luxury train is your thing. Though booking a ride on any of its routes is going to cause some serious damage to your bank balance. It is definitely worth it!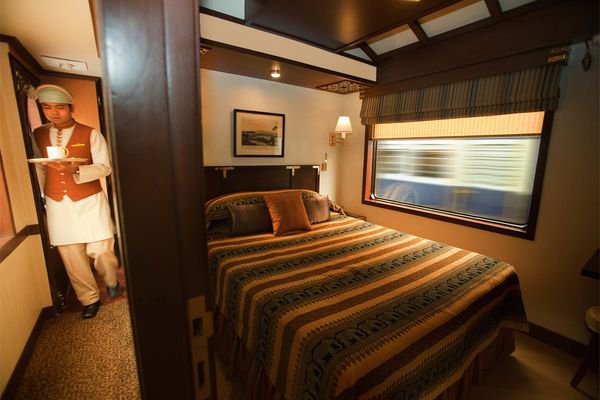 14. Your own sleeping bag and tent!
One definitely needs to pitch a tent and snuggle inside a sleeping bag. This way you get to be your own boss, quite literally. Visit a place like the Prashar lake and pitch your tent right next to the lake. Stare at the stars and watch all your worries fly away!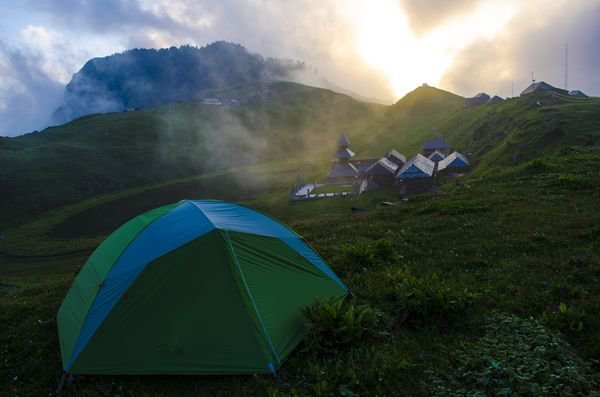 So go beyond the usual when you travel next! Explore and enjoy.