Oblivious to the world that was sympathizing with his misery, this Syrian refugee had no idea that a picture of him selling pens on the streets of Beirut, Lebanon, would herald a turning point in his life. Faith in humanity was reaffirmed when people from all across the world came forward to help.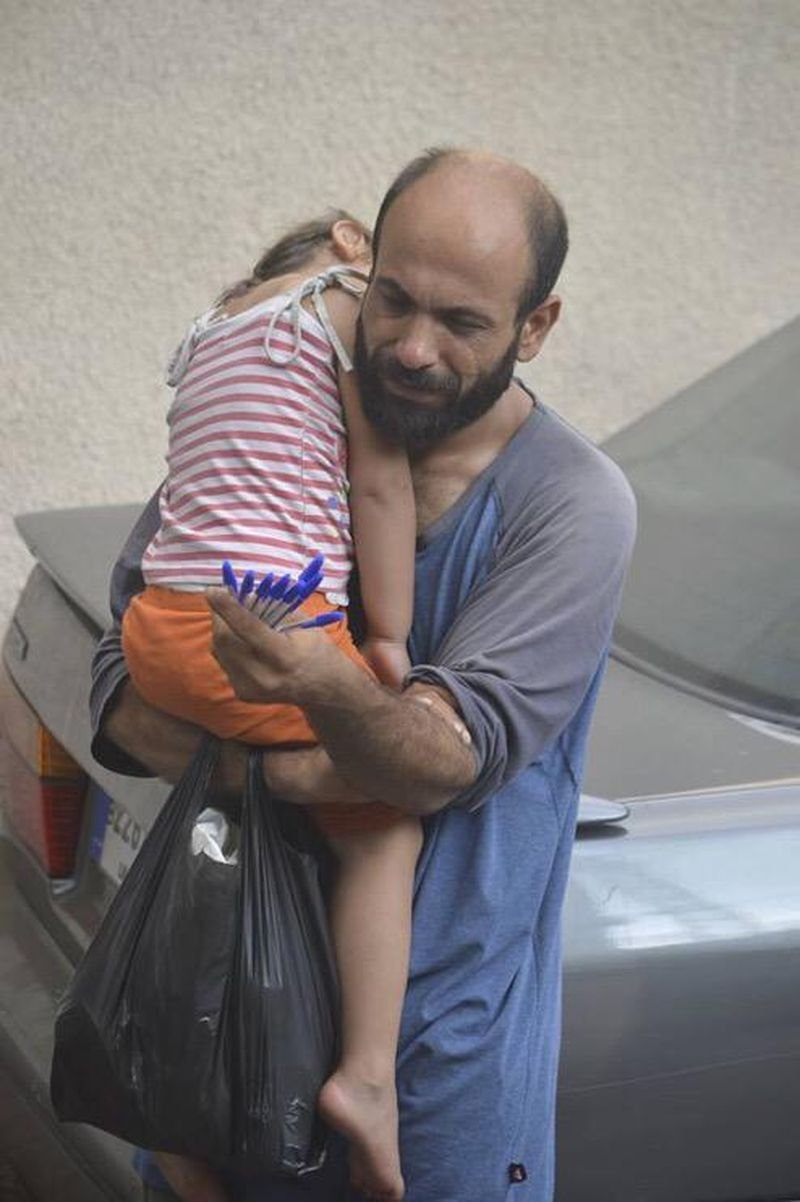 Gissur Simonarson, a Norway-based activist, posted on Twitter a picture of a man carrying his sleeping daughter while selling pens. Within half an hour, people started tweeting back asking the identity and whereabouts of the man so that they could offer financial aid.
Soon enough, the man was located and identified as Abdul Halim Attar, a single father of two kids. He used to live in Yarmouk, a Palestinian camp in Damascus (Syria) before he fled to Lebanon.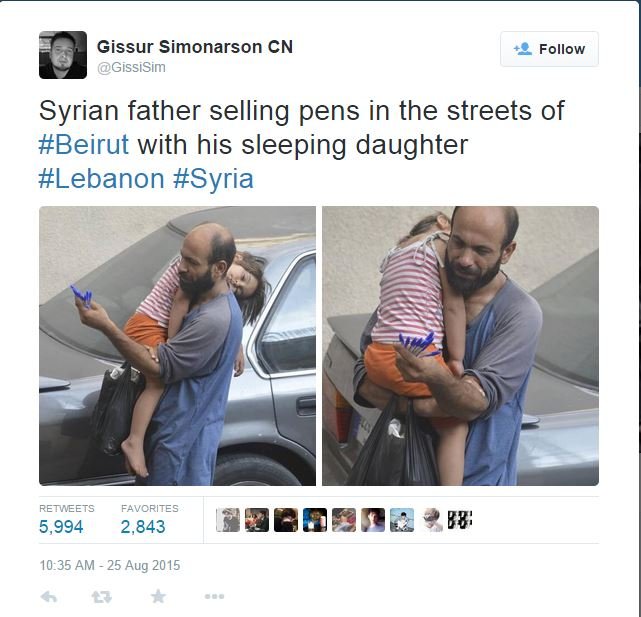 Simonarson then launched a campaign called 'Help Abdul and Reem start a new life'. The crowdfunding initiative elicited a huge response and a sum of USD 5,000 was raised within 30 minutes. It soon crossed USD 162, 173.
Soon after that, a Lebanese activist Carol Malouf established contact with Abdul and is working to get his paperwork in Lebanon done and arranging for the kids' admission in school.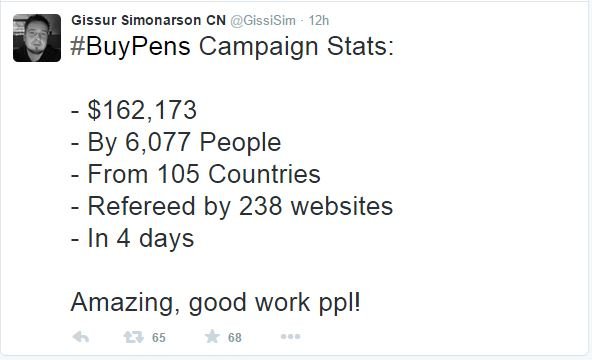 In an
interview
with
SKY News Arabia,
Abdul said: "I was walking near a hospital in Beirut when a man came up and told that the whole world is talking about my story."Abdul wants to return to Syria and educate his children. Overwhelmed with the support he received, he added: "I feel like I am in a dream. I still cannot believe what has happened to me. That the whole world stood by me. And I thank them so much I don't know how to thank them."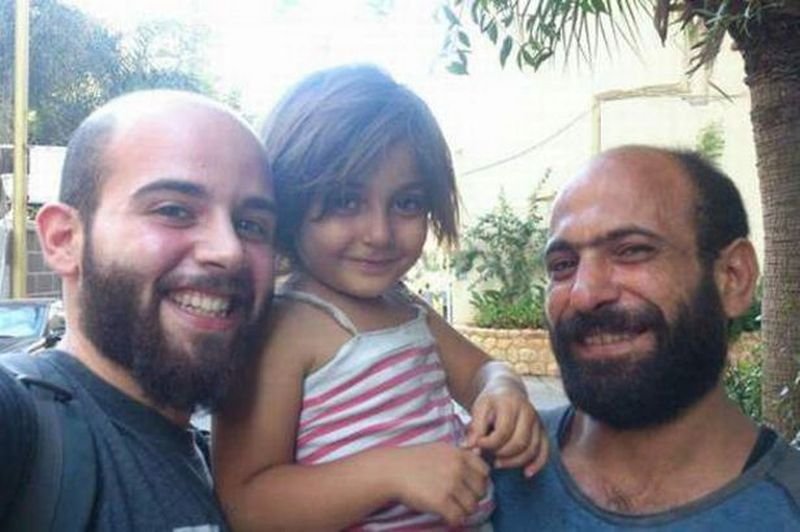 All Images: twitter.com
War in Syria has left millions displaced. Abdul's condition explains the state of other refugees. People are living in poorly-run camps that lack basic amenities. Children are without education and the future generation is in great peril. We hope that campaigns like this improve their lives.