Mumbai's a busy place, so you can understand why someone might want to rise above the hubbub of street-level and enjoy a little sanctuary in the sky. Prevailing over the banality of a celebrity house, where bling and glamour reeks off everything, Alan Abraham of Abraham John Architects has built his brother, Bollywood actor John Abraham a luxurious penthouse in Mumbai.
Breaking the 'stereotype' of a larger than life celebrity house, the Villa in the Sky was designed in the theme of minimalism beset with rustic hardwood beams and verdant plant life to create a space that's at once both modern and aged. While beautiful inside, the highlight of the property is surely the view, which stretches from the balcony all the way to the Arabian sea – a whole world away from the busy city below.
The master bathroom and walk-in wardrobe connect to a private terrace.

I would kill to own this place!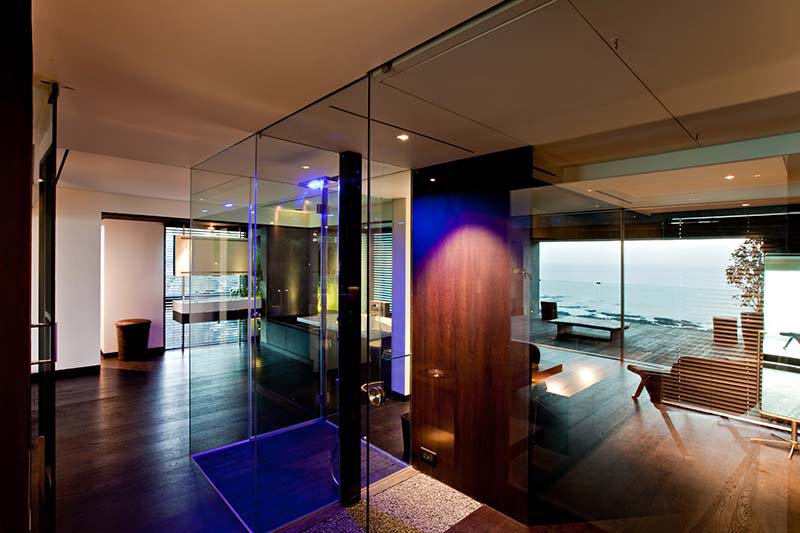 They've put nature right in their contemporary kitchen by
the fashioning the dining table and seating from pieces of teak tree.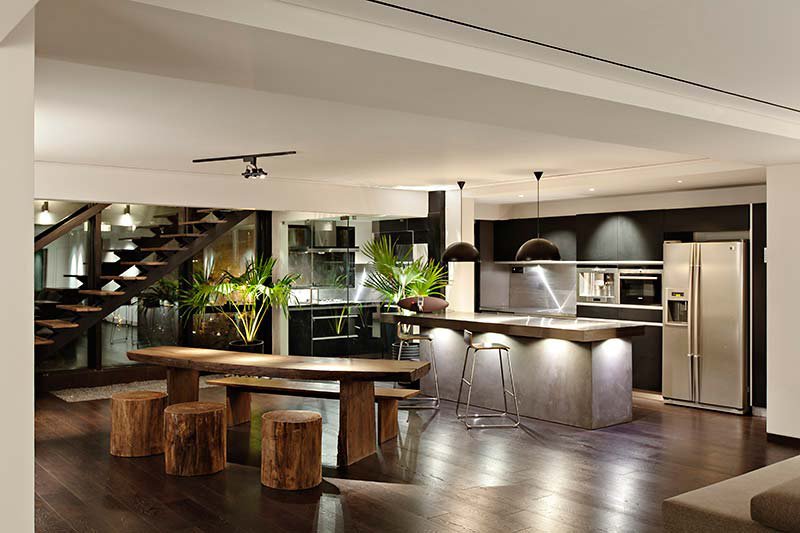 They've completely blurred the line between landscape and architecture here. I never thought making nature and comfort join hands would be this beautiful!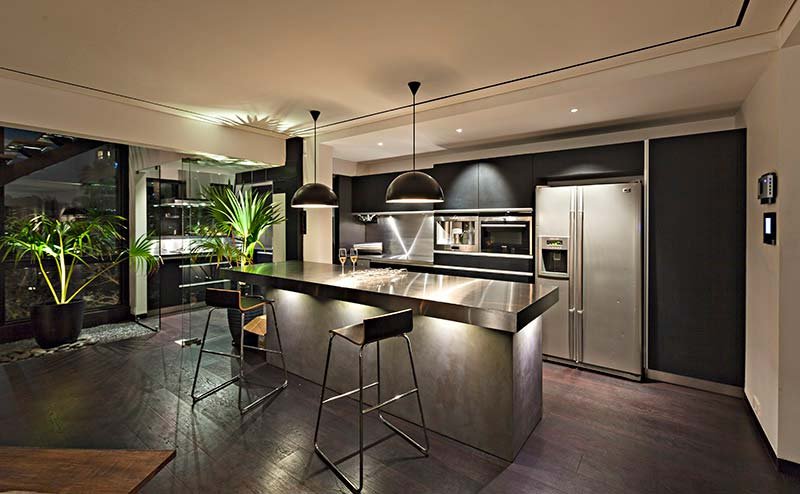 The automated roller blinds concealed in the roofing convert the open media room into a large, yet cosy home theater for movies and football matches.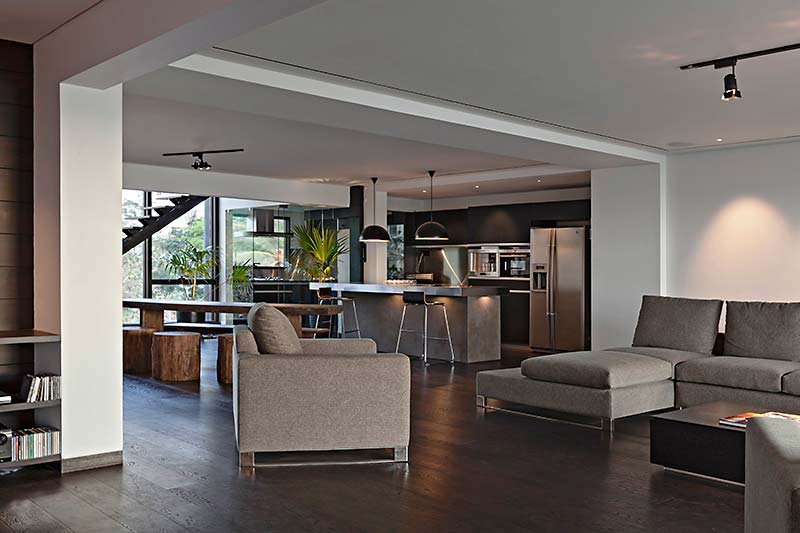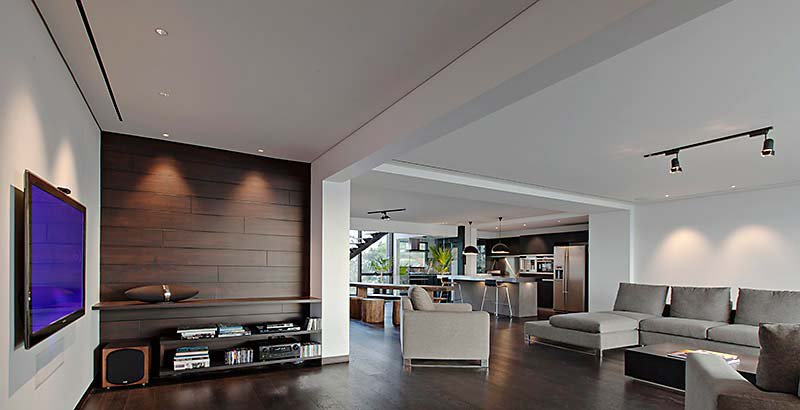 The sleek, contemporary spa bathroom gives an amazing view of the sea and greenery outside.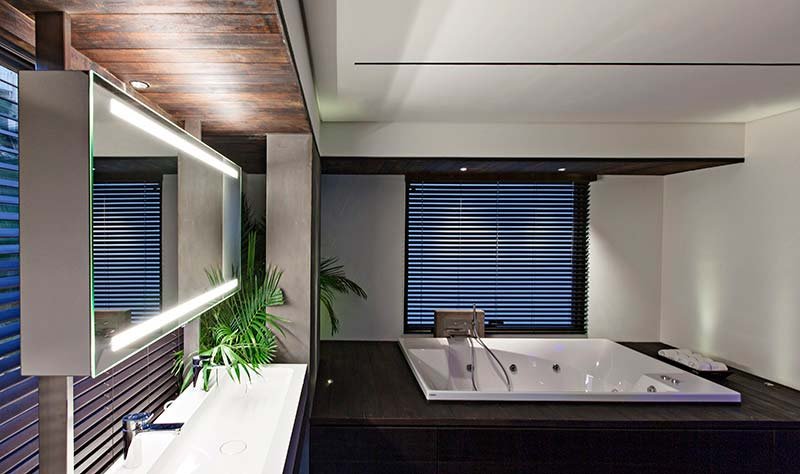 The master bedroom overlooks the sky lit terrace with views of the Arabian Sea.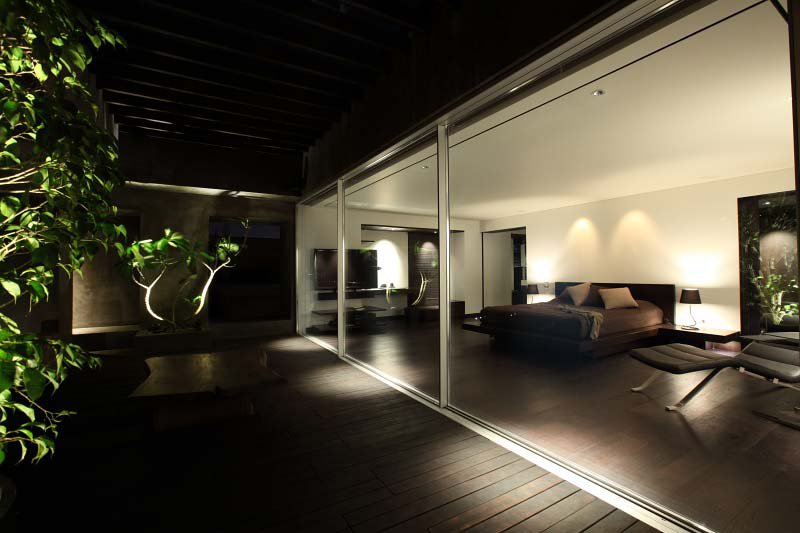 The minimal layout integrates with refreshing earthy colors & organic textures making this area perfect for sunbathing. LOOK AT THAT CEILING!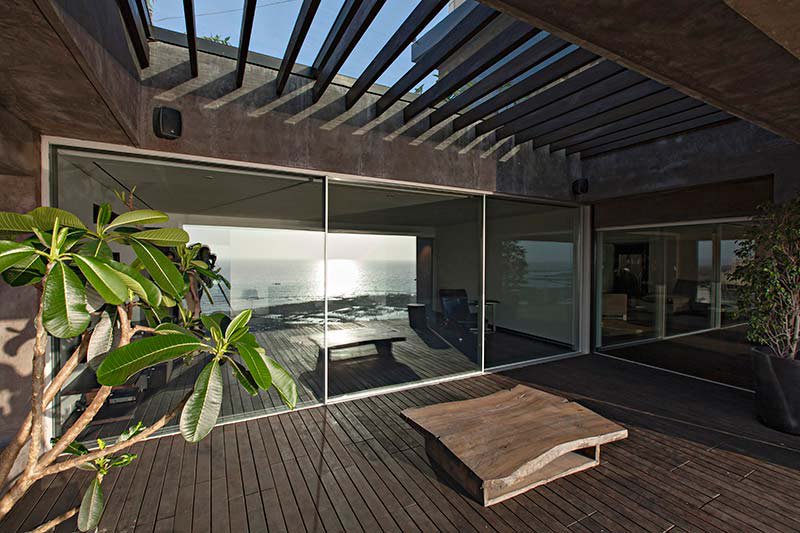 I don't even…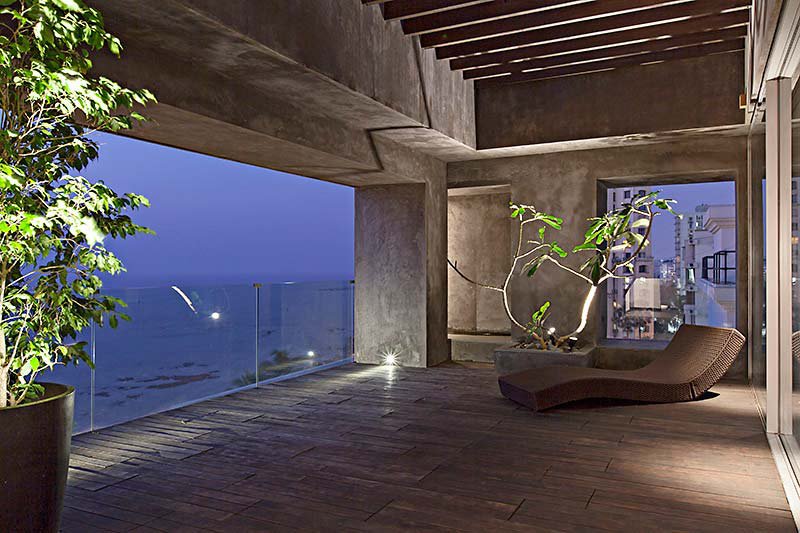 The interior solar shades and large double-glazed sliding windows allow natural ventilation, uninterrupted views and access to landscaped areas.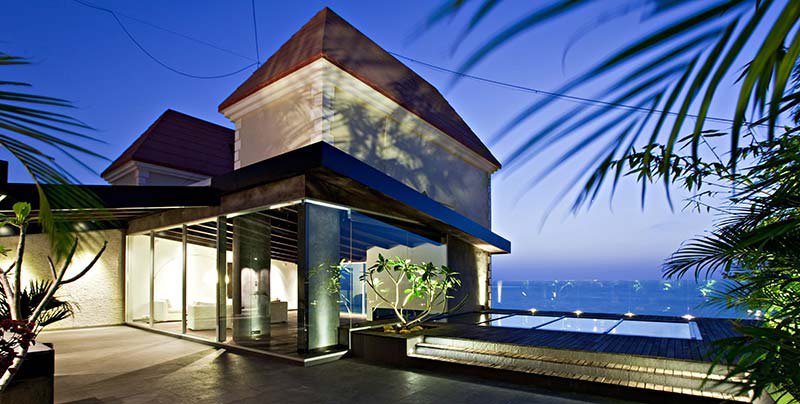 The glass walled media room blurs the division between the inside and outside, doesn't it?
Stairway to Heaven?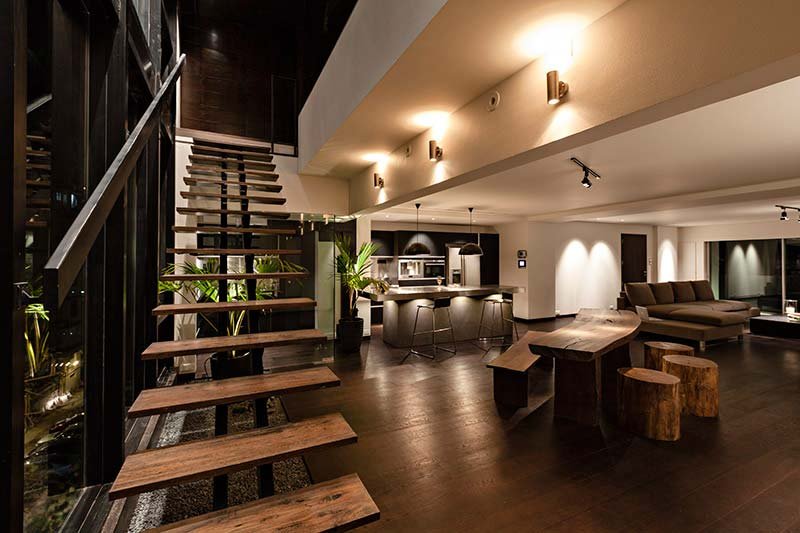 The glass balustrade offers an uninterrupted view of the sea. Talk about being romantic!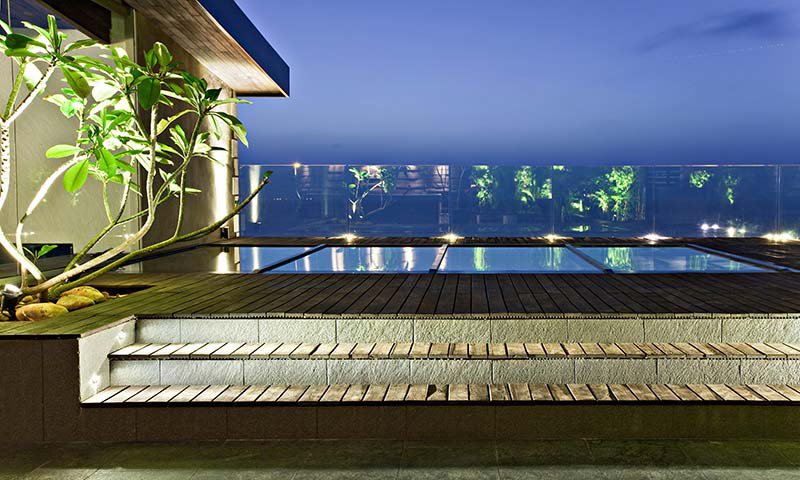 I wonder if John's stay at home would be called vacationing or not…
H/T: Homegrown