Most people still read comics at 13 years of age (though admittedly, some of us continue doing so well into our 30s), and many of them may identify with Mapui Kawlim aka Wingstar – a laid-back 13-year-old girl from a middle class family in Aizawl by day and crime-fighter by night!
As reported by Catch News , Tinkle comics has found their newest superhero in a little girl whose superness comes from gadgets of "super-flight" and "super-strength" made by her inventor father.
She's an ordinary teenager with a deep-seated dread for Math, a love for sleepover that cannot be matched by much else. She is , however, not an ordinary superhero in that she is actively reluctant to fight crime and would skip a robbery bust for a sleepover in a heartbeat.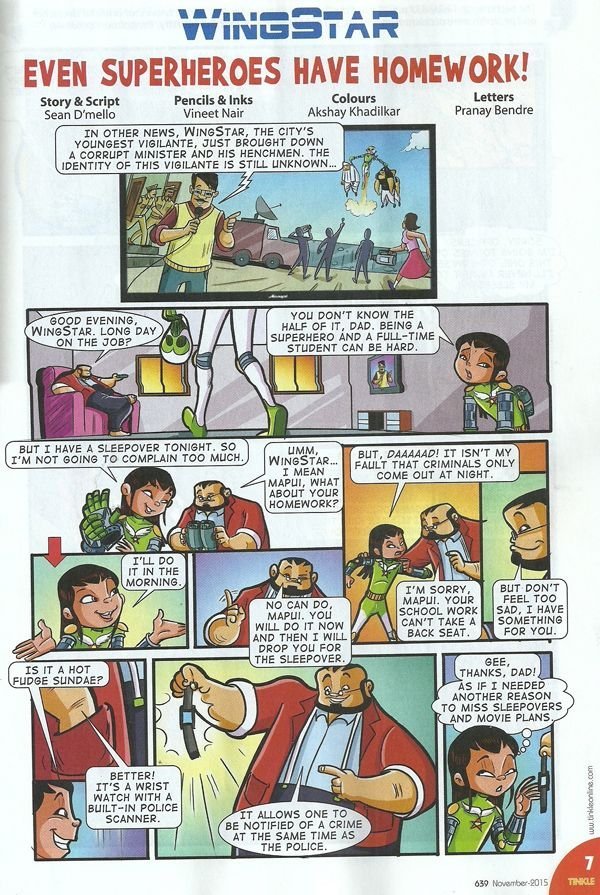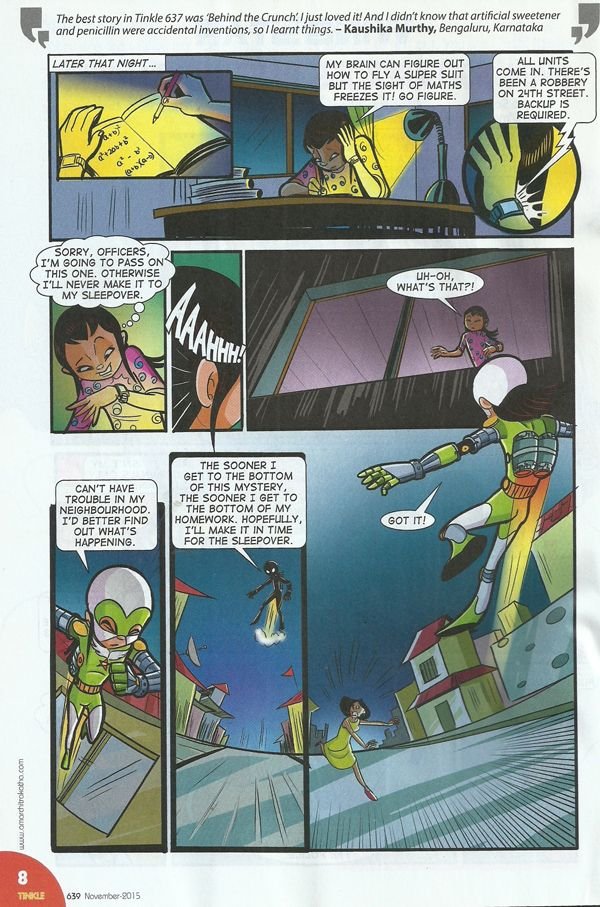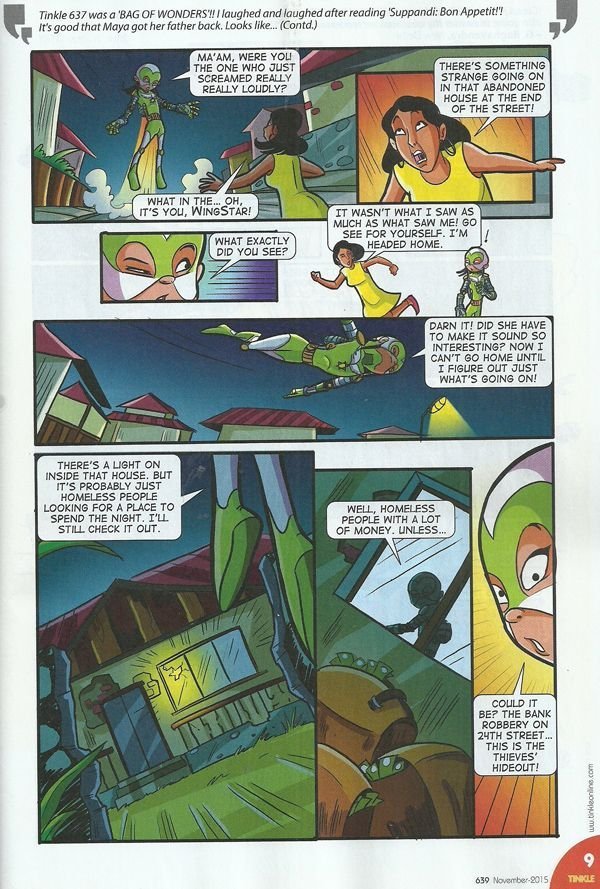 Source: Catch News
With Wingstar, the writers of Tinkle are taking a big step towards dispelling the stereotypes that surround the people of Sikkim and the seven North-Eastern states of India.
Moreover, upon being interviewed by Catch News , they made us proud by donning an attitude our entire nation could use: Editor Rajani Thindiath did not seem to see this comic as path-breaking at all, and claimed that Tinkle has always boasted of characters from all over the country and Mapui is just one of them.
We do need more iconic female superheroes, Thindiath admitted and Wingstar might just be the answer. Let us hope that's she's the first of many diverse and inspiring super characters that our country's comic history will see.