In a milestone move, Bidhya Devi Bhandari was recently elected by Nepal's Parliament as the first-ever female President of the nation. Having served as Defence Minister from 2009 to 2011, this crusader for women's rights has made a place for herself in an arena largely dominated by men.
Women have been, for time immemorial, forces to reckon with in the field of politics. Breaking free from the clutches of patriarchy, some women have risen above the myths of women being incapable of taking important decisions. Let alone run entire nations. The likes of Benazir Bhutto, Margaret Thatcher, and hundreds of such inspirational women have paved the way for women to earn their well deserved spots in the political arena.
Here is a list of phenomenal women who have in the past, and are continuing to break the status quo and making a mark in the field of politics.
1. Angela Merkel
German Chancellor Angela Merkel is the longest serving elected head of state of the European Union, after having clinched a third four-year term of Europe's most vibrant economy in December 2014. Not only was she instrumental in fighting off a national recession during the global economic crisis, she is also making efforts in aiding Greece in the revival of its economy. She has consistently appeared on the Forbes list of most powerful women in the world for ten years now.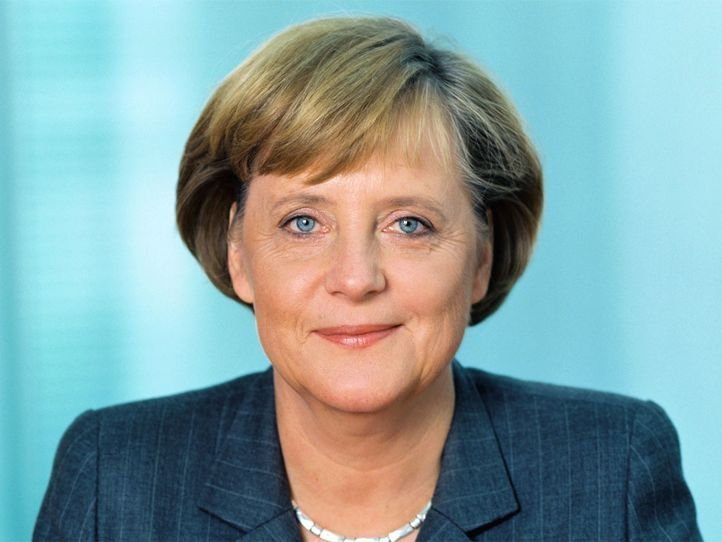 2. Hillary Clinton
Candidate for President of the United States in the 2016 presidential election, Hillary Clinton is the first and only first lady to become a US Senator, not to mention presidential candidate. She became the 67th United States Secretary of State under President Barack Obama from 2009 to 2013. Wife of former President Bill Clinton, she has also served as a United States Senator from New York from 2001 to 2009. Her bestselling 2014 memoir, "Hard Choices," which chronicles her time as Secretary of State, has earned her accolades.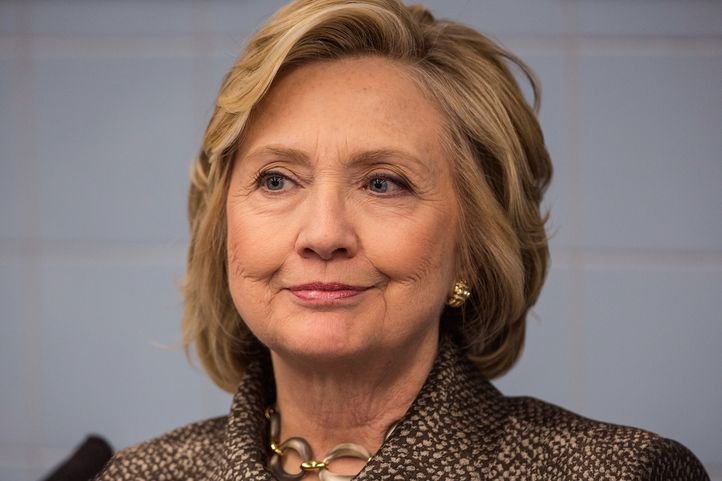 3. Sheikh Hasina Wajed
Sheikh Hasina Wajed is the current Prime Minister of Bangladesh, and has been in office since January 2009. She previously served as Prime Minister from 1996 to 2001, and has led the Bangladesh Awami League since 1981. Despite having courted controversy, she has held her own, which has led to her being sworn into office for her second stint as Prime Minister.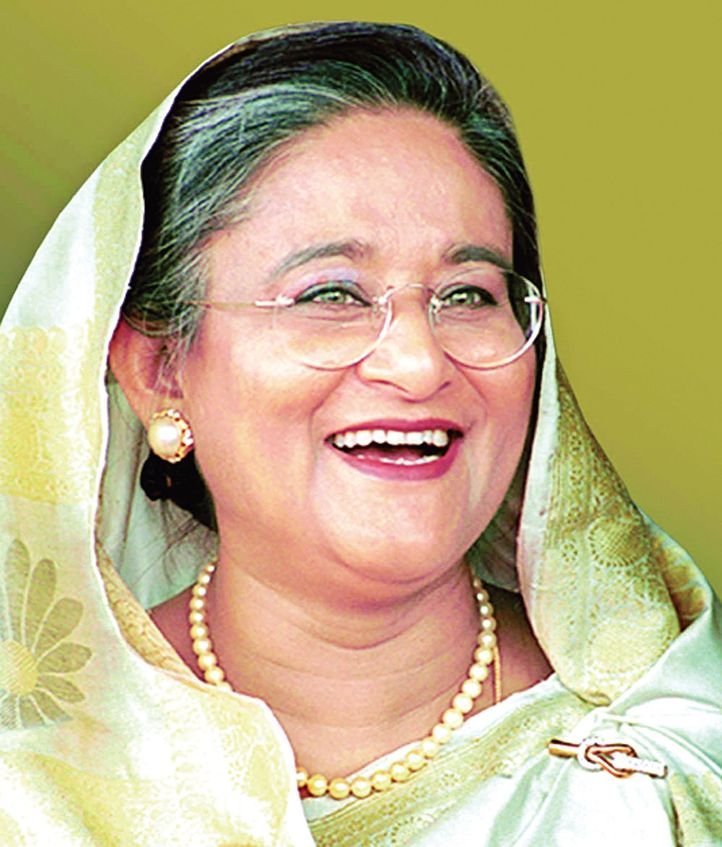 4. Dilma Rousseff
Dilma Vana Rousseff is a Brazilian economist and politician, currently serving as the 36th President of Brazil and is the first woman to hold the office . She was previously the Chief of Staff of the President Luiz Inácio Lula da Silva from 2005 to 2010.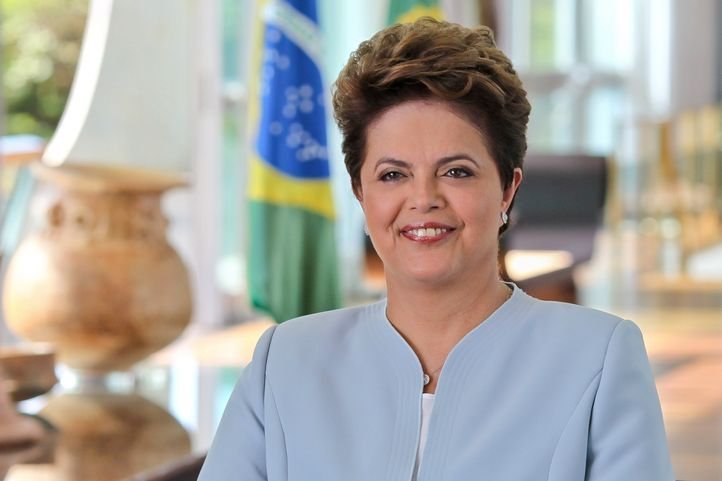 5. Cristina Fernández de Kirchner
Cristina Fernández de Kirchner is the first directly elected female president and the first woman re-elected to her office in Argentina. She is the second woman to serve as President of Argentina. A member of the Justicialist Party, Fernández served one term as National Deputy and three terms as National Senator for both the Santa Cruz and Buenos Aires provinces.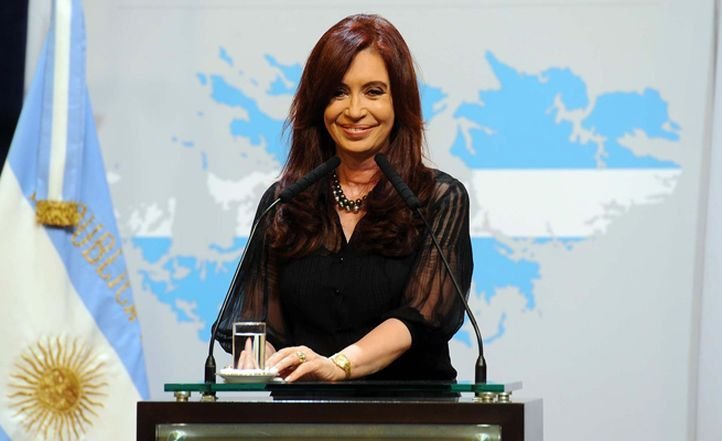 6. Aung San Suu Kyi
Nobel laurete Aung San Suu Kyi is a force to reckon with. She spent most of the last two decades in detainment and was released from house arrest at the end of 2010, she is an icon for peaceful resistance for her efforts to bring democracy to a military-ruled Burma, now Myanmar. She has been the leader of opposition after being elected to parliament in 2012 and has been vocal about her intention to run for president in 2015.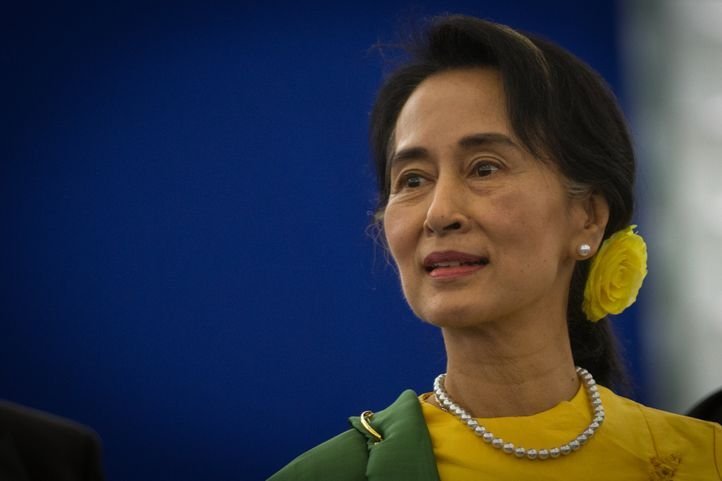 7. Loretta Lynch
Loretta Lynch is the first African American woman in US history to be sworn in as Attorney General, and has been instrumental in bringing about a variety of positive changes in the judicial system. She served as U.S. Attorney for the Eastern District of New York from 1999-2001 under President Clinton and returned in 2010 under appointment from President Obama. Between tenures as U.S. Attorney, Lynch worked as special counsel to the prosecution for the International Criminal Tribunal for Rwanda, which helped prosecute crimes from the country's genocide.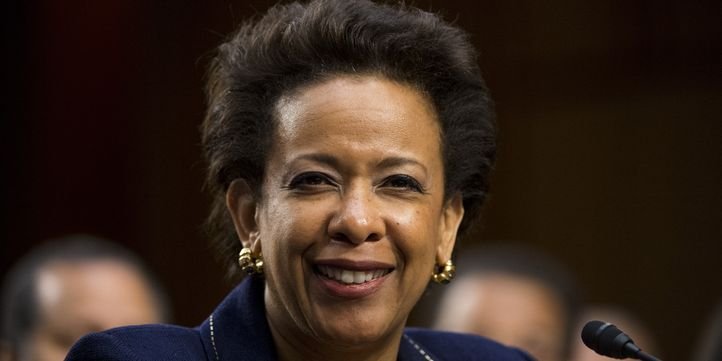 8. Ewa Kopacz
Ewa Kopacz is the second woman in the country's history to have become the Prime Minister of Poland. She was also the first woman to have held the position of Speaker in the parliament. Being a pediatrician and a general practitioner, Kopacz has also served as the minister of health from 2007-2011.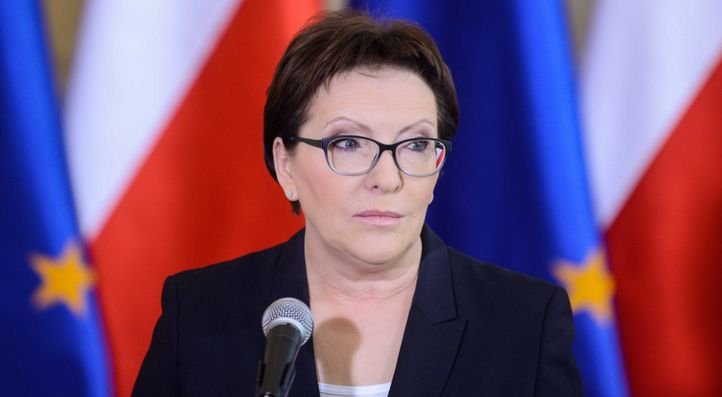 9. Julia Eileen Gillard
Julia Eileen Gillard is a former Australian politician who served as the 27th Prime Minister of Australia from 2010 to 2013, as leader of the Australian Labor Party . She was the first and only woman in her country to have held either position. Her 'misogyny speech', in which she called out the sexism and double standards displayed by then leader of Opposition Tony Abbott, won her worldwide support.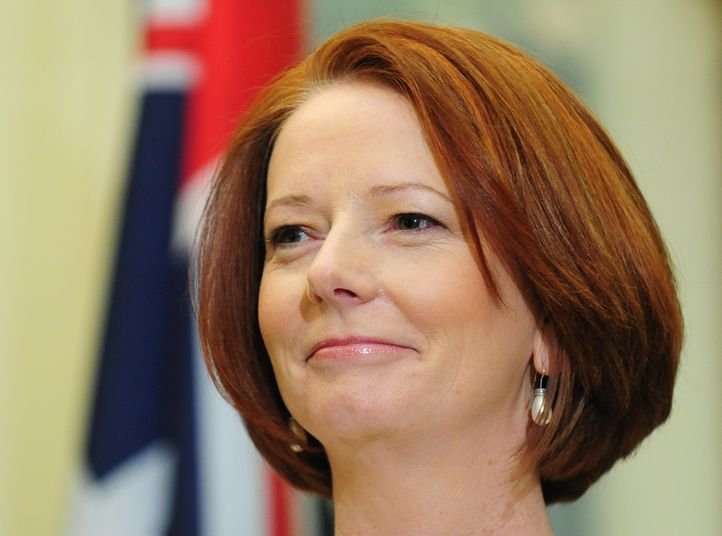 10. Ellen Johnson Sirleaf
Ellen Johnson Sirleaf, the first elected female head of state in Africa, is the 24th and current President of Liberia. She has been in office since 2006. Sirleaf was jointly awarded the 2011 Nobel Peace Prize with Leymah Gbowee of Liberia and Tawakel Karman of Yemen. The women were recognized "for their non-violent struggle for the safety of women and for women's rights to full participation in peace-building work." Sirleaf was conferred the Indira Gandhi Prize by President of India Pranab Mukherjee on 12 September 2013.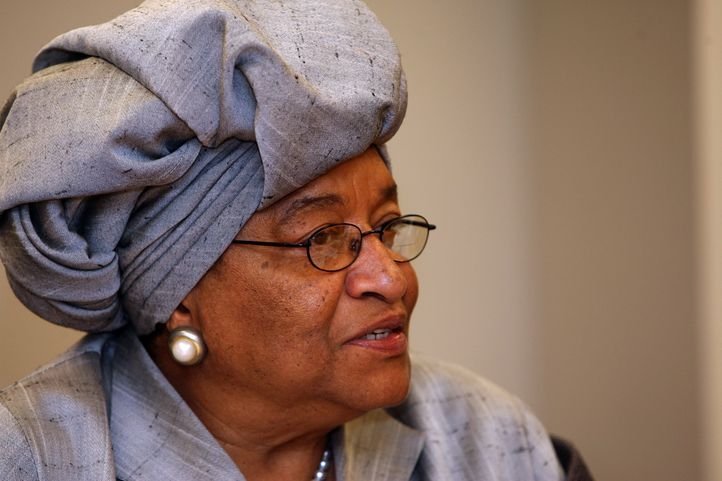 11. Michelle Bachelet
Verónica Michelle Bachelet Jeria has served as President of Chile from 2006 to 2010, becoming the first woman in her country to do so. She is a member of the Chilean Socialist Party, and was re-elected as President in March 2014. S he has also, in the past, been appointed the first executive director of the newly created United Nations Entity for Gender Equality and the Empowerment of Women (UN Women). She is the first person since 1932 to win the presidency of Chile twice in competitive elections.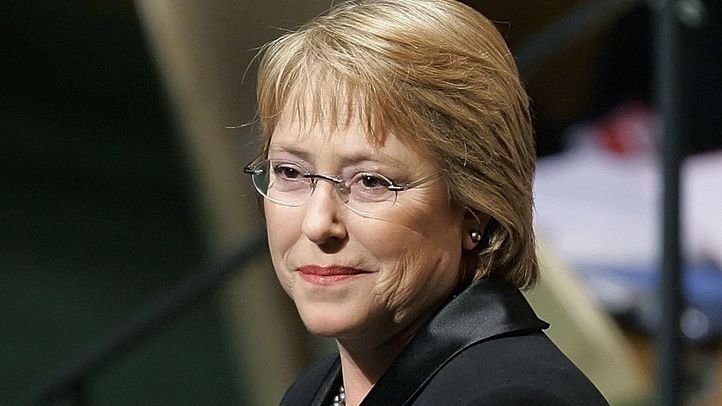 12. Sheikha Lubna Al Qasimi
Sheikha Lubna bint Khalid bin Sultan Al Qasimi is currently the Minister for Foreign Trade and was previously Minister of Economic and Planning of the United Arab Emirates (UAE). In 2004, Qasimi became the first woman in the country's history to assume a cabinet position when she was appointed as Minister of Foreign Trade.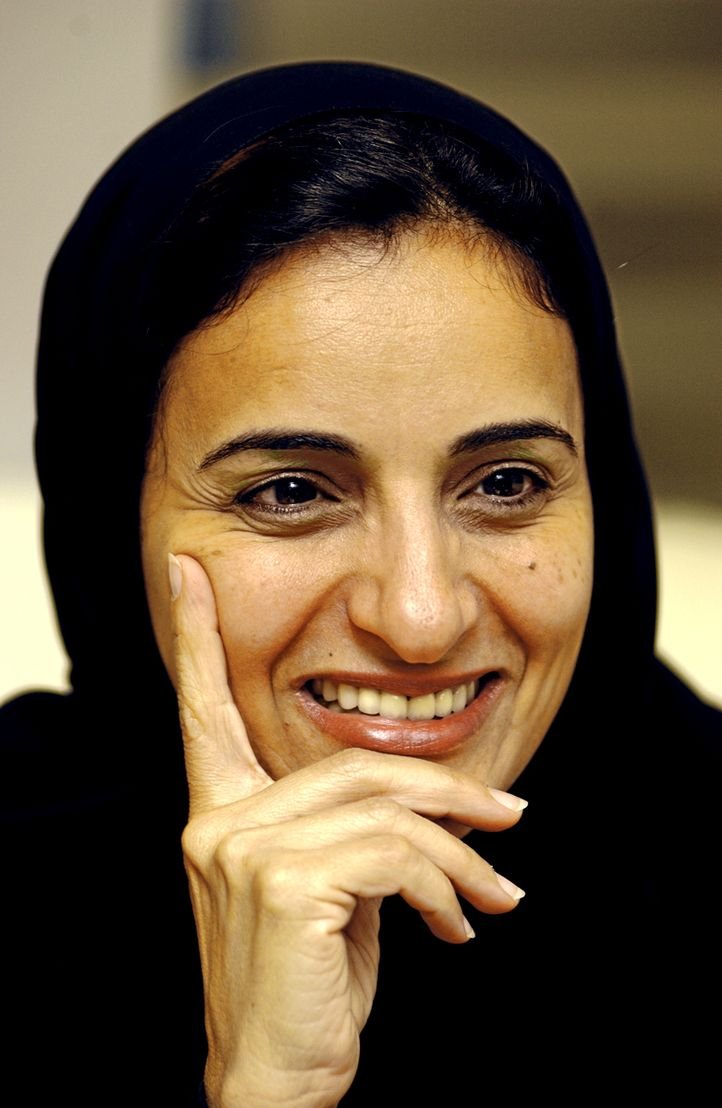 13. Park Geun-hye
Park Geun-hye is the eleventh and current President of South Korea. She is the first woman to be elected as President in South Korea and is serving the 18th presidential term. She also is the first female head of state in the history of Korea. Prior to her presidency, she was the chairwoman of the conservative Grand National Party (GNP) between 2004 and 2006 and between 2011 and 2012.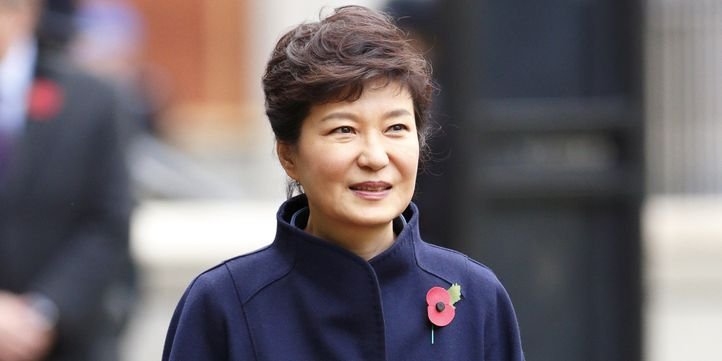 14. Licia Ronzulli
Licia Ronzulli is an Italian MEP representing the New Forza Italia party. She won a seat in the 2009 European Parliament election and is Vice Chair of the Delegation to the ACP-EU Joint Parliamentary Assembly. She is also a member of the Employment and Social Affairs committee. Licia Ronzulli is known for taking her daughter, Vittoria, to the European Parliament plenary sessions in Strasbourg, and her stance on children in the workplace.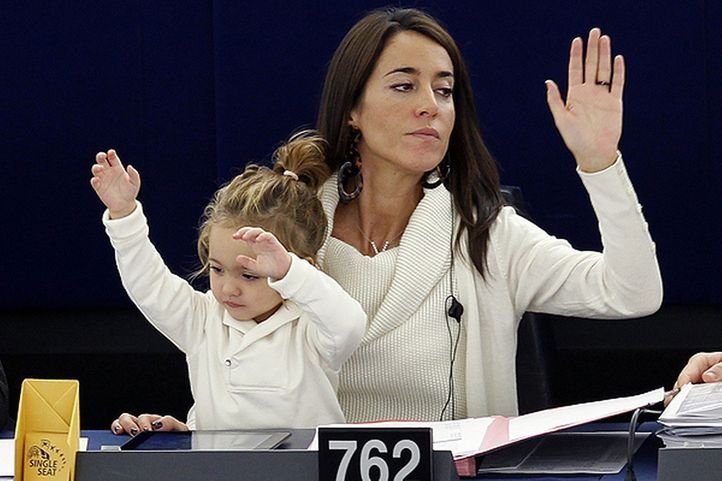 15. Queen Rania Al Abdullah
Queen Rania of Jordan is the Queen consort of Jordan. Since marrying the now King of Jordan, Abdullah bin Al-Hussein, she has become known for her advocacy work related to education, health, community empowerment, youth, cross-cultural dialogue, and micro-finance.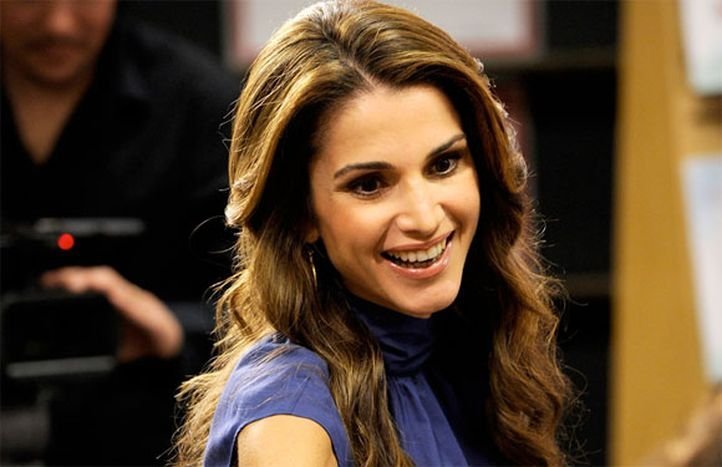 16. Mary Schapiro
Mary L. Schapiro is the first woman to have been appointed to be the permanent chair of the United States Securities and Exchange Commission. She has served as the 29th Chairperson of the SEC and was appointed by President Barack Obama, unanimously confirmed by the U.S. Senate, and assumed the Chairwomanship on January 27, 2009. From 2006 to early 2009, she was the Chairman and CEO of the Financial Industry Regulatory Authority (FINRA), the securities industry's self-regulatory organization for broker-dealers and exchanges in the United States.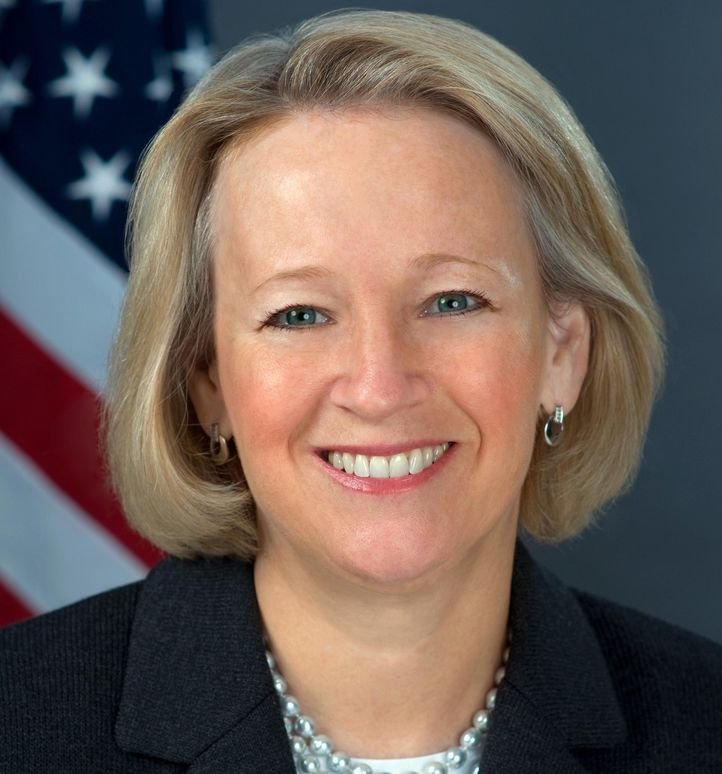 17. Chhavi Rajawat
Chhavi Rajawat, an MBA graduate, ditched her corporate career and took the road less traveled to become India's youngest Sarpanch. She has been working relentlessly to improve the conditions in her ancestral village and has been focusing on efforts to bring better water, solar power, paved roads, toilets and a bank to her village.
18. Meira Kumar
A five time Member of Parliament, Meira Kumar was the first woman Speaker of the Lok Sabha and was elected unopposed to her tenure from 2009 to 2014. She has also served as a Cabinet Minister in the Ministry of Social Justice and Empowerment of Manmohan Singh's Congress led Government from 2004–2009.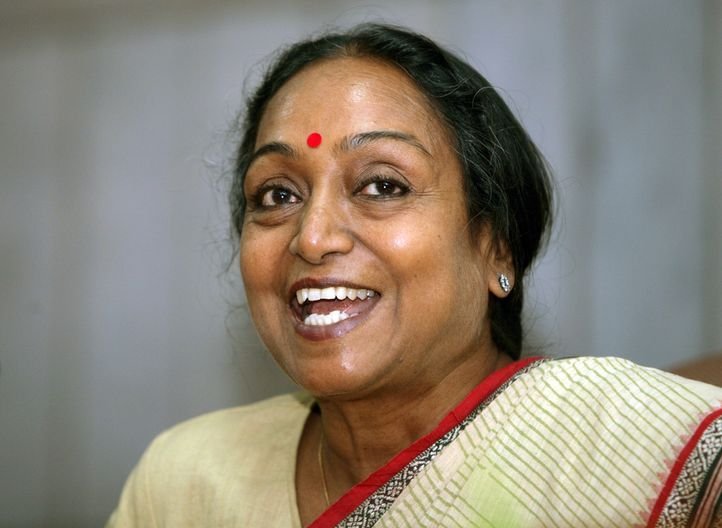 19. Samantha Power-
Ambassador, U.S. Permanent Representative, UN, United States
Samantha Power, the youngest-ever U.S. ambassador to the U.N., has been a powerful crusader for U.S. foreign policy as well as human rights and democracy. Her book "A Problem from Hell": America and the Age of Genocide, earned her wide accolades and the Pulitzer Prize in 2003. Power is considered to be the moral compass of American diplomacy, and has been working towards getting the international community on board in the fight against ISIS.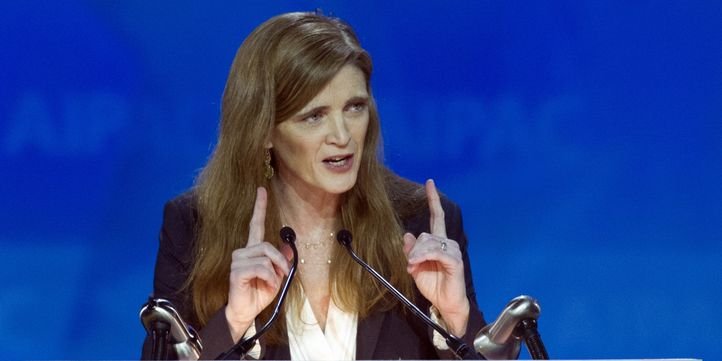 20. Maneka Gandhi
Maneka Sanjay Gandhi is the current Indian Union Cabinet Minister for Women & Child Development. Beginning her career as a feisty journalist, she has made her own mark estranged from the illustrious Gandhi family, since the passing of her husband Sanjay Gandhi early on in life. She is an animal rights activist, environmentalist and founder of the animal rights NGO People for Animals. She has been a minister in four governments, and has authored a number of books in the areas of etymology, law and animal welfare.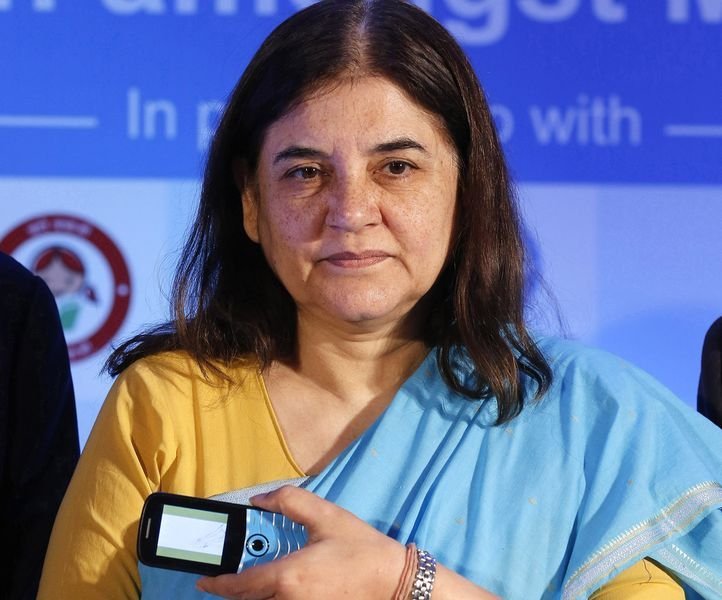 These feisty women sure are a formidable force.