Shah Rukh Khan is the indisputable King of Bollywood and nothing that he does or owns falls short of extravagance and grandeur. And this time, it is his new vanity van that cuts a dash with its futuristic equipment and luxurious interiors.
SRK entrusted the task of designing and building the vehicle to DC Design which took them 30,000 man hours to finish the project. Being the technocrat that he is, the actor was involved in every step.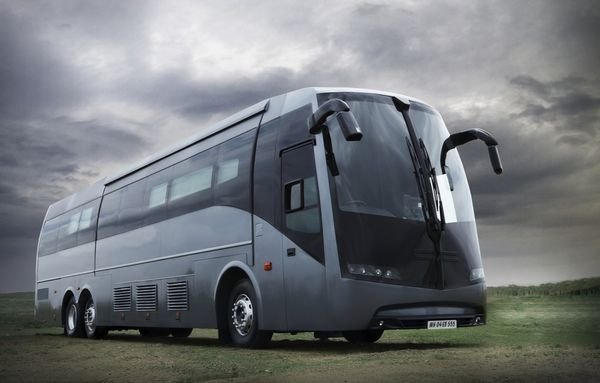 Automobile designer Dilip Chhabaria who has previously designed vanity vans for several Bollywood actors including SRK said, "It was a challenge for us to marry functionality with the aesthetics of the whole bus and give him an exclusive product with super functionality."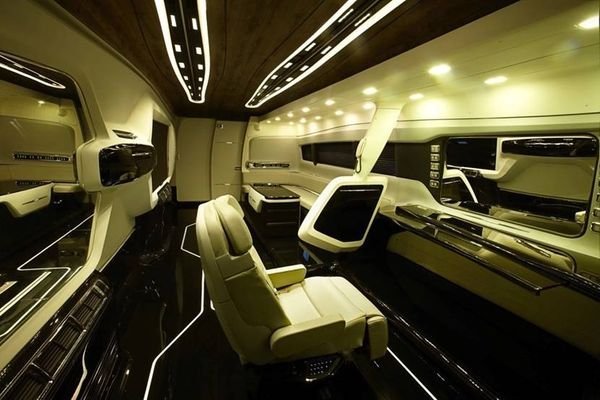 Amongst the most marked features of the luxurious vehicle are the futuristic asymmetrical interior lounge section, master bedroom, fully-equipped restroom, integrated make-up section and a driver cabin.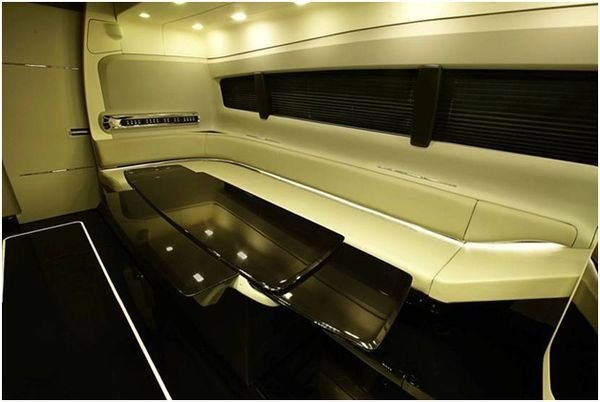 The enviable vehicle boasts of a huge 65″ state-of-the-art 4K screen with a home theatre system.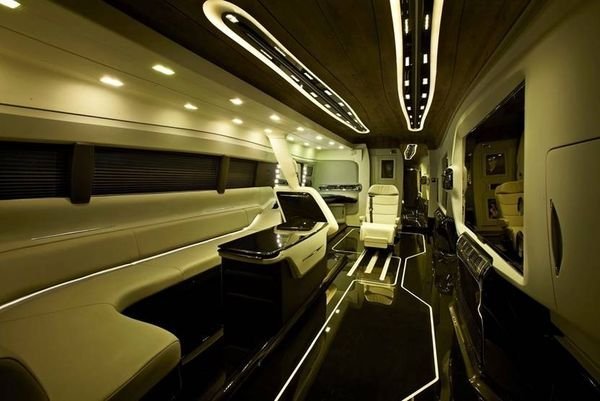 These aren't the only impressive features. The custom designed vehicle has unique LED lit glass floor and contoured wooden roof. Four Gensets and a number of backup UPS systems on board ensure uninterrupted power backup.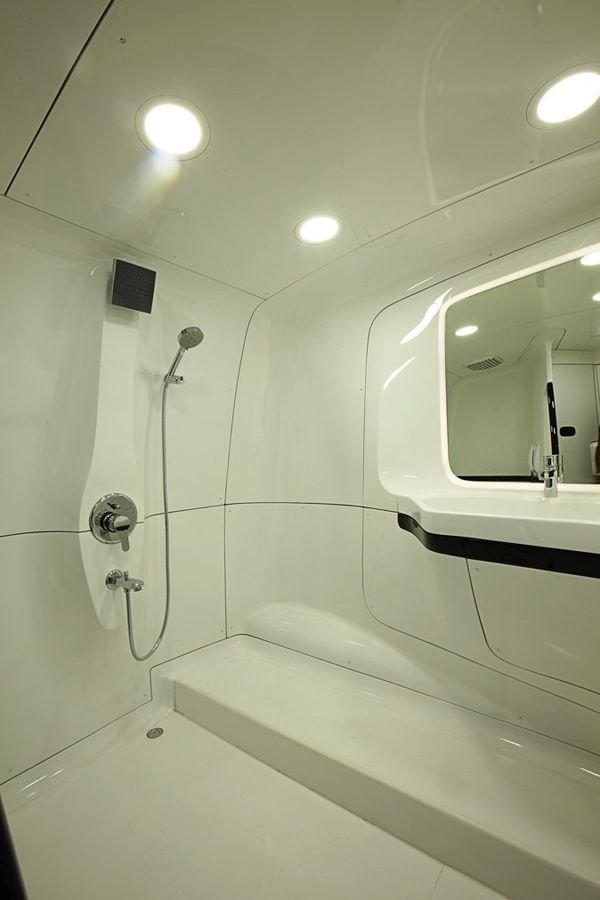 Just a few days ago, we showed you how the insides of his house Mannat is strikingly magnificent and splendid, SRK's vehicles too speak of luxury.