From new movies and live concerts to cricket matches, people can now stream almost everything in seconds, in the comfort of their homes, through a single click. JioCinema, the official digital streaming partner of IPL 2023, clocked over 1300 crore views in the first five weeks, making it an instant hit.
In fact, they love this application a little too much as a cricket fan was seen streaming the live action on his phone, at the stadium where the match was being played right in front of his eyes!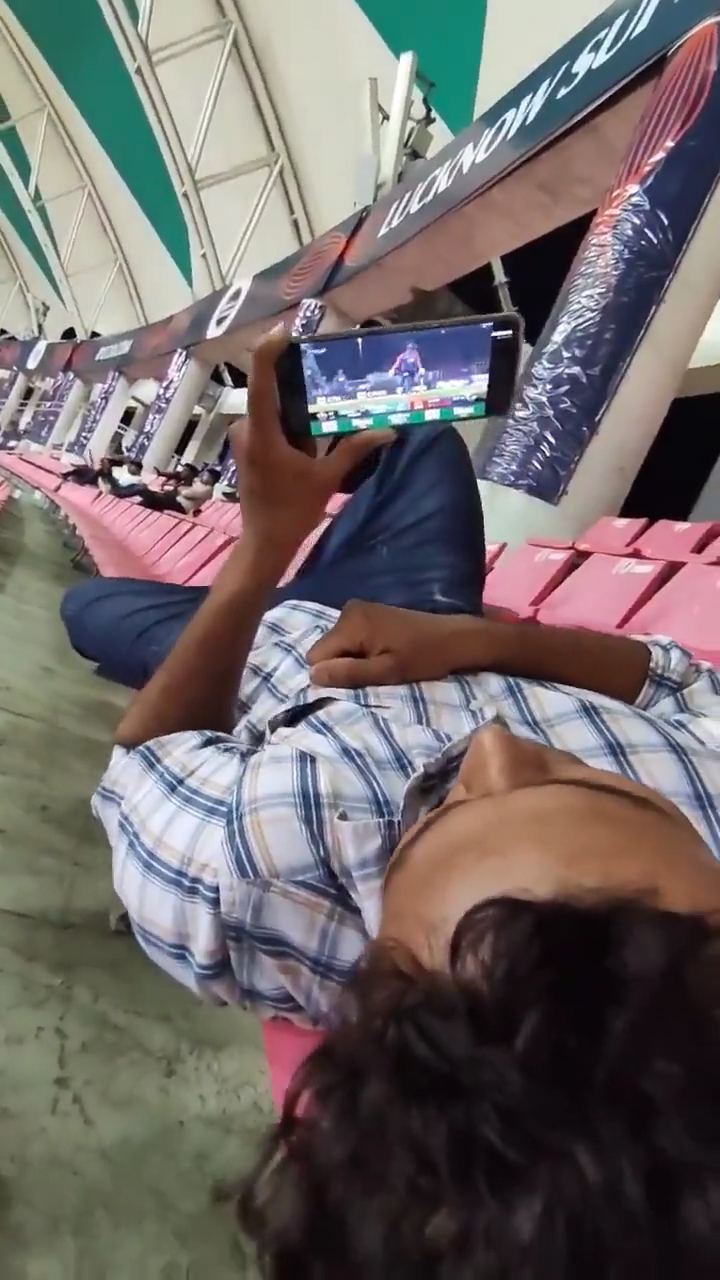 Gabbar, a parody account, posted the video on their social media handle where the camera starts with a match being played in the cricket stadium ground.
Later, the camera gradually pans towards a man, laying on his back in the seating area, and watching the same match on his phone!
The 15-second video, which has garnered over 750.5K views, went viral in no time and here's what other fans think of this.
Now, that's how we take 'sound quality' to another level!