It was not just another IPL 2023 match yesterday, but also a Virat Kohli Vs Gautam Gambhir clash at the Ekana Stadium in Lucknow. And there's a proper timeline of events that led to this fight. It actually started at the M. Chinnaswamy Stadium in Bengaluru when Lucknow Super Giants beat Royal Challengers Bangalore.

Gambhir, who is the mentor of LSG celebrated this win rather aggressively, by gesturing RCB fans to put a finger on their lips to silence them.
Coming back to yesterday's match, LSG pacer Naveen-ul-Haq had said something to Kohli between the overs. Later, Siraj bowled a bouncer to Naveen which was given a no-ball, but Naveen failed to capitalise on the free hit. Siraj then threw the ball into the stumps at the striker's end right when the two started talking. Kohli then intervened and also took a go at Naveen, who gave it back. The two had to be separated by the umpire and Amit Mishra.
Kohli was also seen re-visiting Gautam Gambhir's 'finger on the lips' gesture after taking two catches. But this was followed by him blowing kisses at the crowd in the stands. He also pointed towards the RCB badge on his jersey and asked the crowd to continue cheering for the team.
Soon after the match, LSG opener Kyle Mayers was chatting with Virat Kohli, but Gambhir came in between and took Mayers away. Later, Gambhir was seen muttering something about Kohli and even trying to charge towards him. While he was stopped by a number of teammates, including KL Rahul, he went on to confront Virat Kohli. Kohli and Gambhir were seen exchanging words and had to be separated by the two sets of players, including RCB captain Faf du Plessis.  
The BCCI took action post the clash, and fined both Kohli and Gambhir 100% of their match fees after they were found guilty of a Level 2 offence. On the other hand, Naveen-ul-Haq was fined 50% of his match fees for his Level 1 offence.
Both Virat Kohli and Naveen-ul-Haq shared cryptic messages on their stories.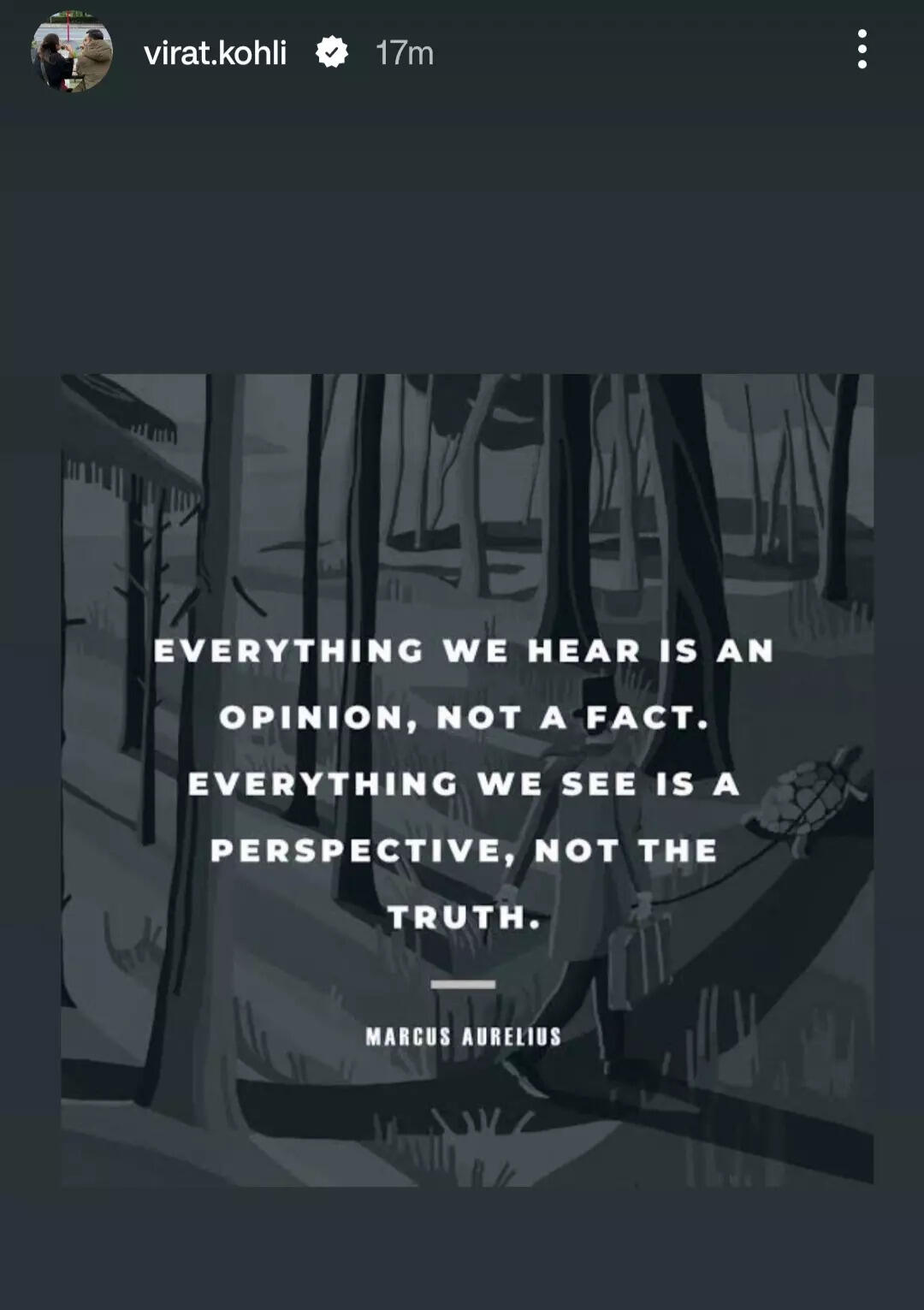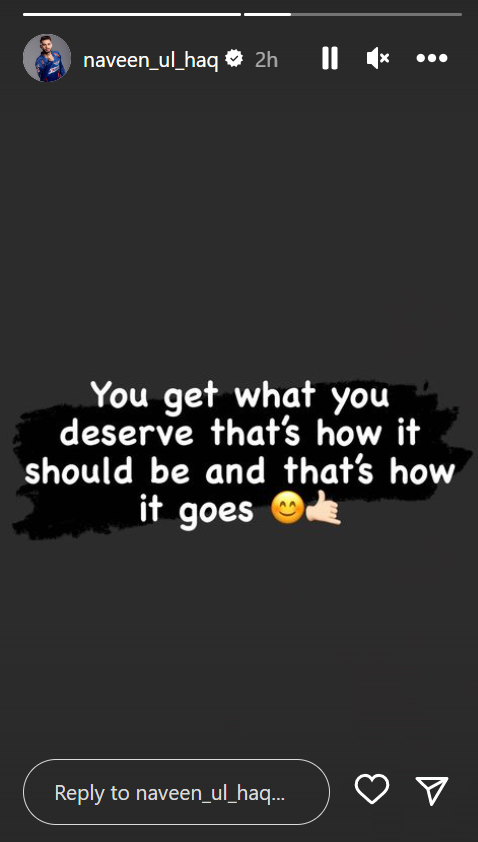 This was not the first time when the duo clashed in an IPL match, but this definitely is their most intense fight.