Banaras Hindu University Vice-Chancellor GC Tripathi has been under fire for the recent unrest at BHU. A case of alleged molestation on September 21 and the university authorities' insensitivity and alleged inaction triggered massive protests on campus. 
Tripathi has now claimed that the incident was "deliberately staged" one day before PM Narendra Modi's visit to Varanasi.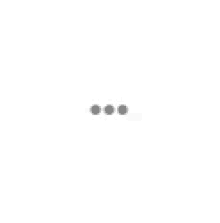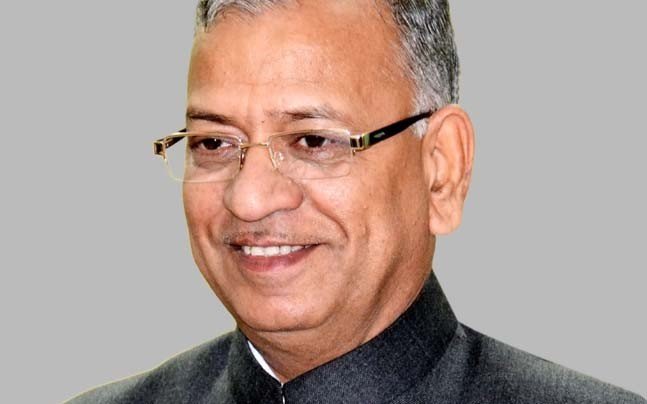 The VC also came under fire as many students were reportedly injured in the subsequent police violence. Purported videos of the incident show many male cops beating up female students, resulting in the suspension of two police officers and a senior magistrate.
After initial silence, Tripathi has finally issued statements. 
Here are some of his explanations:
1. It wasn't an incident of molestation but "eve-teasing"
The vice-chancellor of BHU labelled the alleged sexual harassment case a "simple incident of eve-teasing". The girl in her FIR, however, has mentioned, "I was passing by Bharat Kala Bhawan at 6.20 pm. I was wearing salwar suit. Suddenly, two motorcycle-borne youth came and inserted their hands inside my suit. They then sped away," reported The Times of India.
2. 'Created by outsiders to disrupt PM Modi's Varanasi visit'
In an interview with The Indian Express, the incident of sexual harassment that led to protests by students at BHU was "created by outsiders" with "vested interests" who had an eye on the PM Modi's visit to Varanasi.
He reiterated this claim on Ravish Kumar's show on NDTV India, "Aaj tak aisi koi ghatna uss sthan pe nahi ghati. Mai to aapse kahoon ga ke ke ye ghatna bhi karayi gayi hai, pradhan mantri k karyakram se ek din pehle. (No such incident has ever happened near that spot. This was intentionally done to one day before the prime minster's Varanasi visit.)"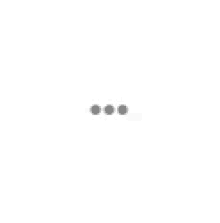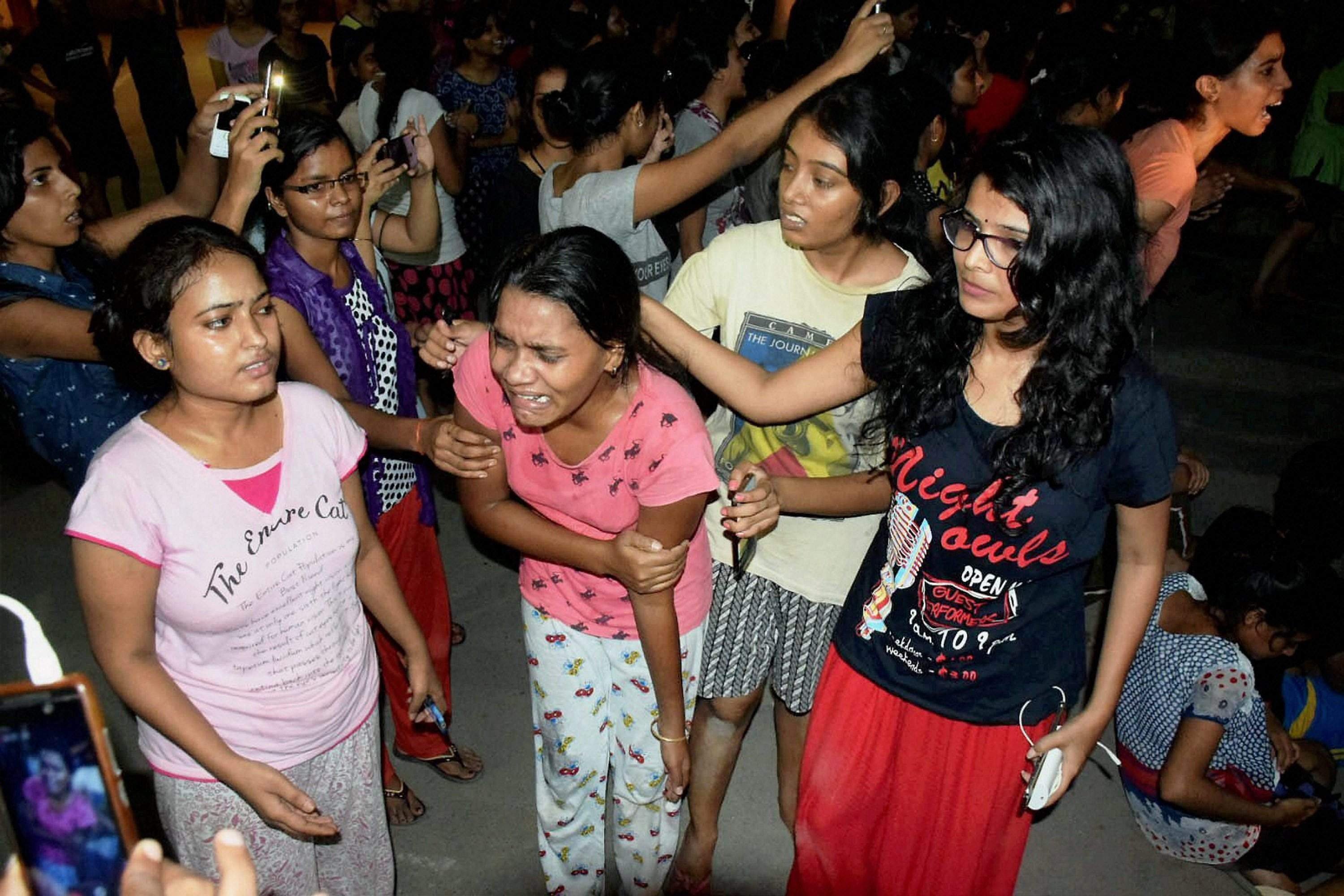 3. 'If we listen to every girl, we can't run the university'
On being asked about separate curfew timings for girls and boys in the hostels, Tripathi told The Indian Express: "Curfew time for girls is 8 pm and for boys 10 pm, but that is for the security of both. Security for boys and girls can never be at par. If we are going to listen to every demand of every girl we won't be able to run the university."
4. 'No lathicharge against female students'
In a statement, the VC denied reports of police violence on girl students. The statement mentions that action was taken against those who were setting university properties on fire and were indulging in stone throwing and throwing petrol bombs.
He also told The Indian Express, "Police used force but only late in the night to take the protesters out. If force was used on girls, I have no idea."
5. 'BHU safe for women'
On the allegations of the lack of women's security on BHU campus, Tripathi said, "Wrong to say BHU campus is unsafe for women. No such incident has ever happened since I took over as the VC. No girl or student feels unsafe anywhere on campus."
6. 'Can't assign guard for every student'
On the failure of the university authorities to ensure women's security, Tripathi said, "This is such a big campus, anything can happen anywhere. We cannot assign a guard to every student."
7. 'Police haven't caught Baba Ram Rahim's disciple'
Appearing on Ravish Kumar's show on NDTV India, Tripathi, when being asked what action he had taken to catch the perpetrators, said, "Baba Rahim Das [Baba Ram Rahim] ki shishya, beti ko ab tak pura desh ya police nahi dhoond paya. Unidentified apradhi ko dhoondna itna aasan nahi hai. (Police haven't been able to trace Baba Ram Rahim's 'daughter' Honeypreet. It's not easy to catch unidentified criminals.)"