I doubt if there is  a person on this earth sadistic enough to dislike Jab We Met. It's practically impossible to not like the movie. If you mistakenly switch a channel and you see a glimpse, there's no way that TV is going off before the movie ends.
I'm not saying Jab We Met is awesome, but if I had to choose unlimited money and food over Jab We Met, I'll hold a big placard, saying 'NO THANKS!' 
For the sake of my immense love for Jab We Met, I took out some precious time from my tragically free schedule, and re-imagined the movie on social media.
Are you ready? Of-course you are! *Laughs nervously*
So in the beginning, Aditya Kashyap, son of a big business tycoon, wasn't in a very bright mood. He was sad. He was so sad, that he actually removed his Whatsapp profile picture.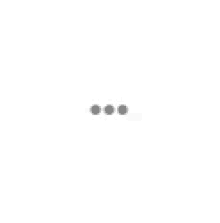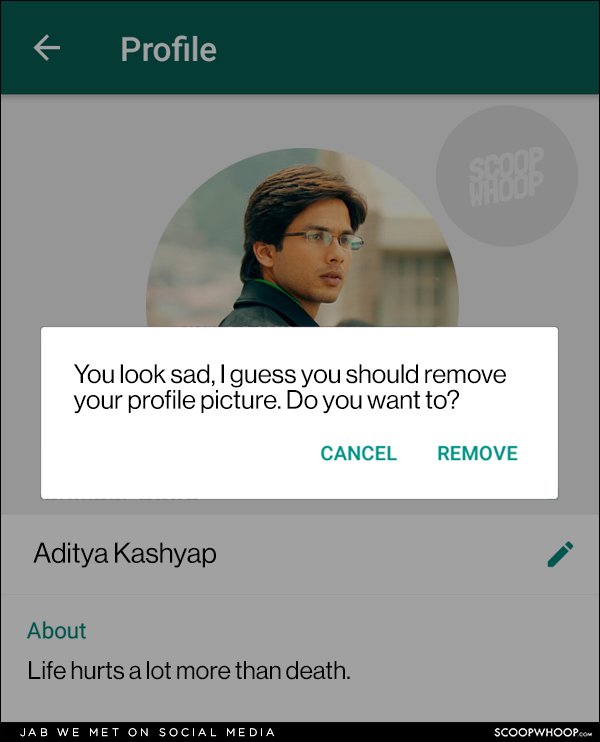 And during this tough phase in life, he left all his work and boarded a random train for some peace in his life. But he meets Geet, a girl with unlimited talktime and battery life.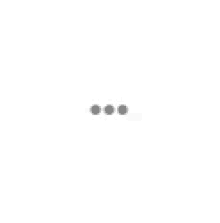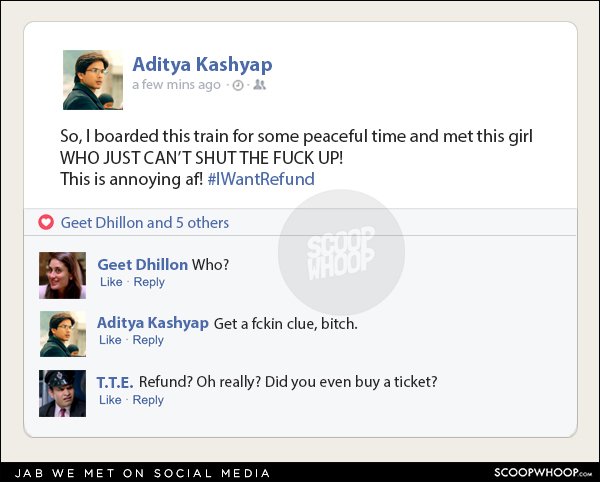 After Geet missed her train second time, that too after Aditya's crazy fast drive to Ratlam station. He was pissed off.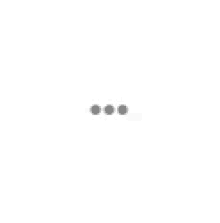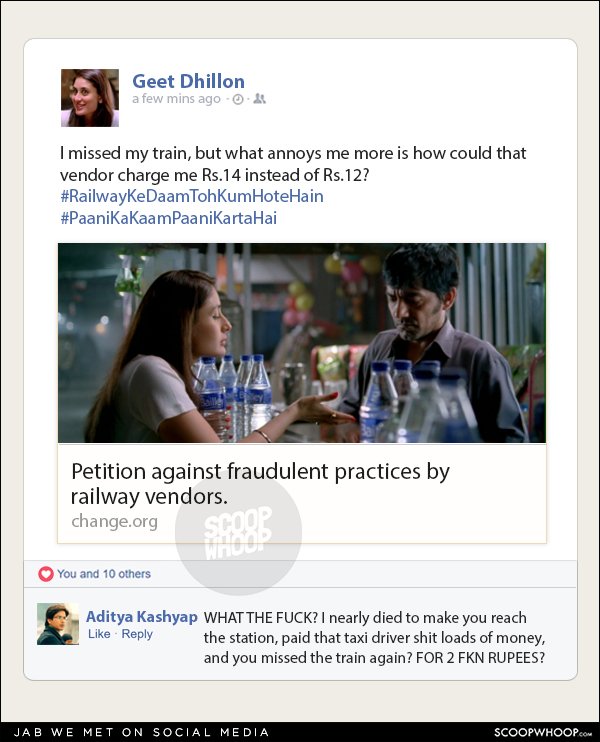 And they both starting roaming around in Ratlam.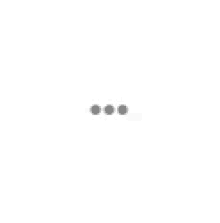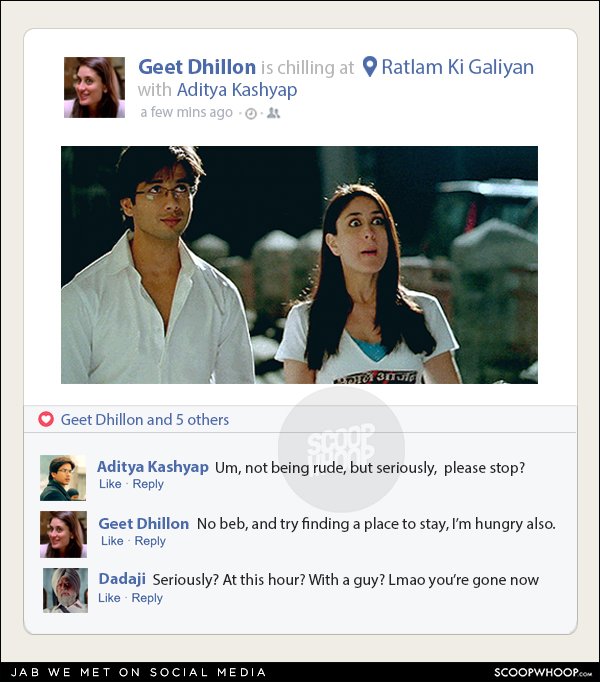 ...and finally find a decent hotel, quite literally.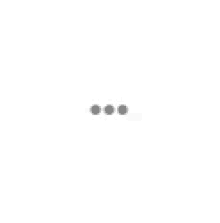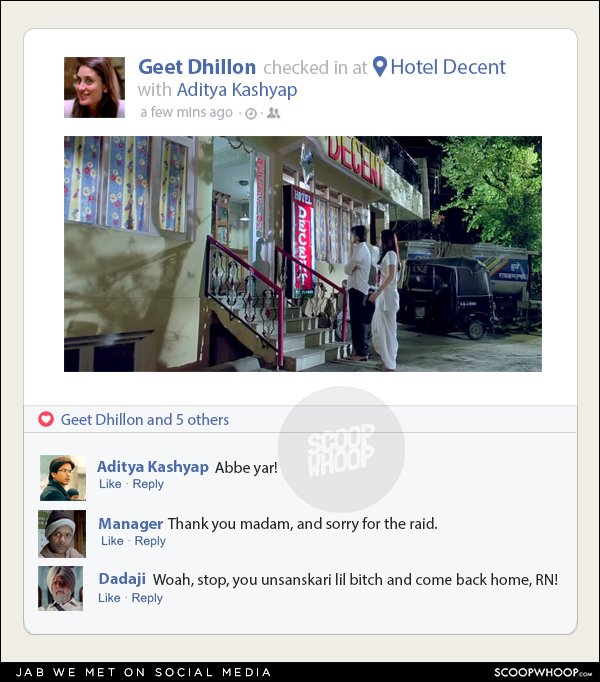 Even the staff was quite decent.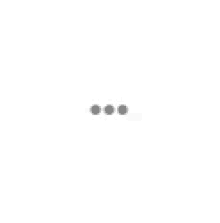 No matter how late you're getting, 'hum jo chalne lage'  is priority.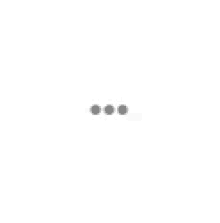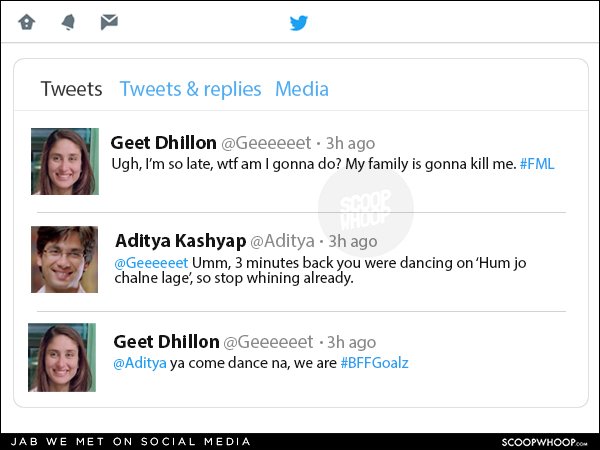 Finally when they reach Geet's house, the whole family went Chicken Khurana on poor Aditya.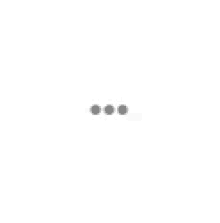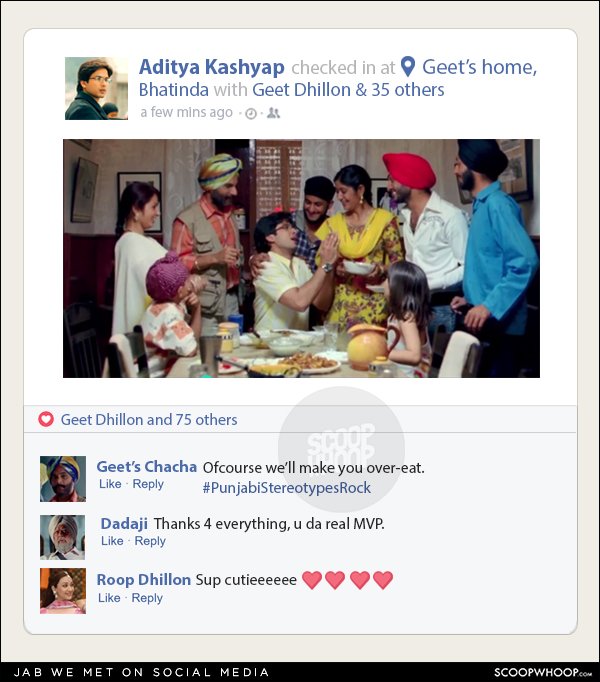 Quick Backgrounder: Geet is in love with this guy called Anshuman. But her family wants to get her married to Manjeet. Geet decided to run away from her home, wait for it, with Aditya.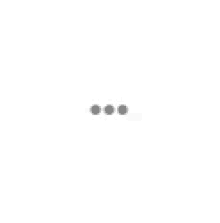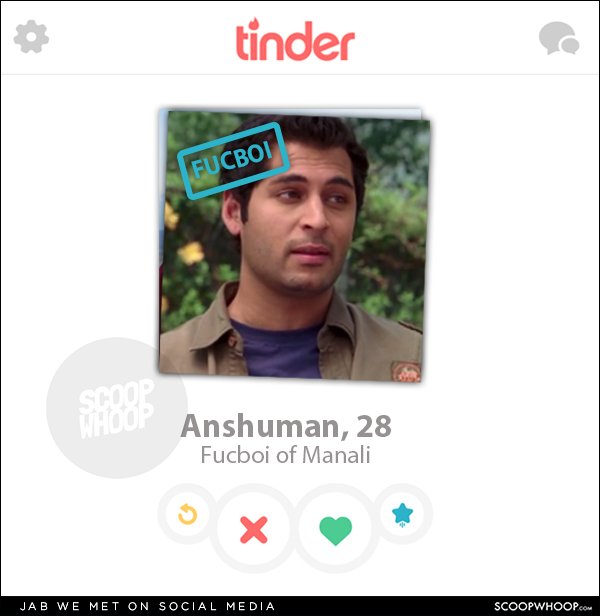 But Roop wasn't very happy with her sister running away with her potential toy-boy.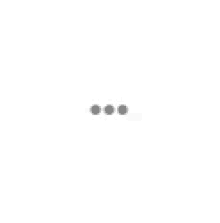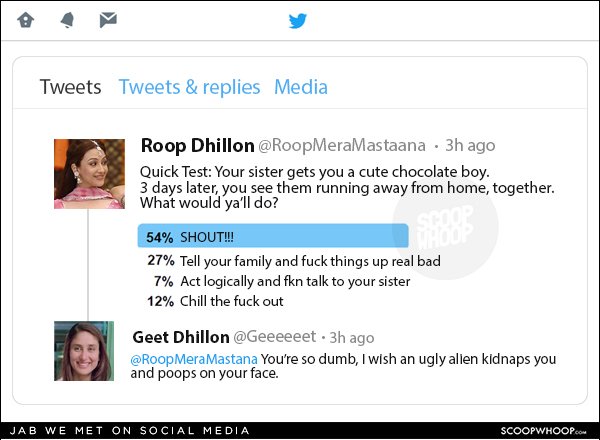 Anyway, no matter how crucial the situation was and she had to reach at Anshuman's place before her family finds out, Geet decided to dance on 'Yeh ishq haaye' on the way, simply because, why not?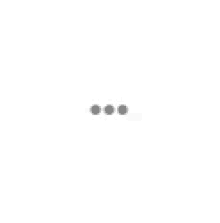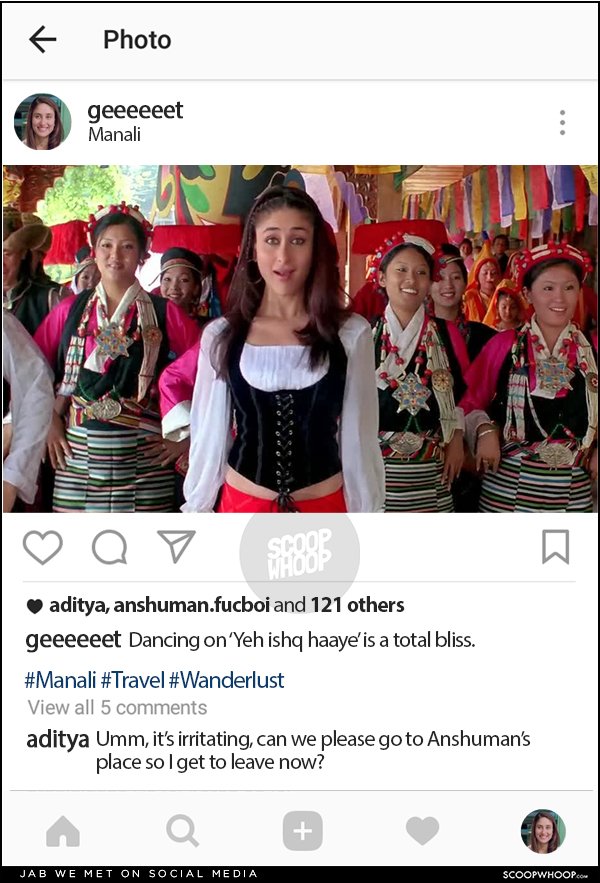 But when she reaches Anshuman's place, she gets to know that Anshuman doesn't give a fuck about her. (Seriously guys, whenever you leave your house for someone, let that person know beforehand.)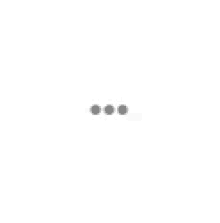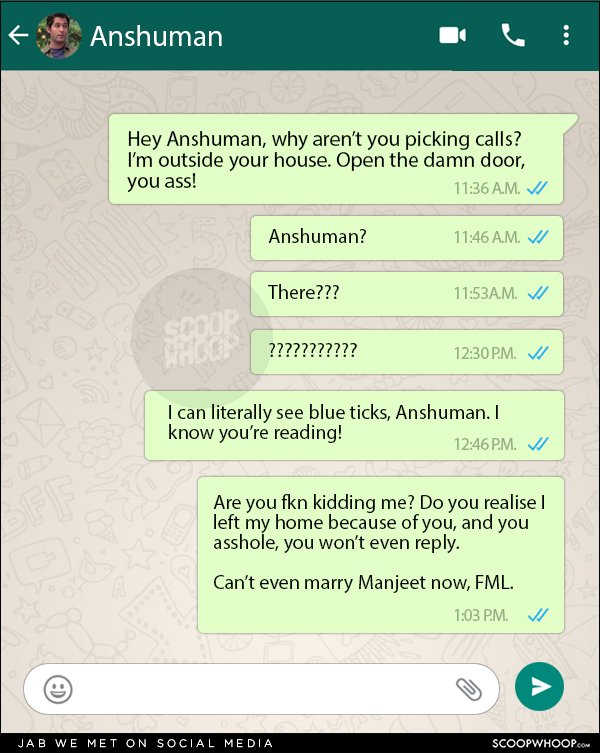 Also, Aditya left before this happened, so poor guy had no idea about this. On the other hand, Geet's family was going crazy because she was missing for 9 months now. (Music intensifies)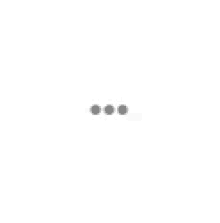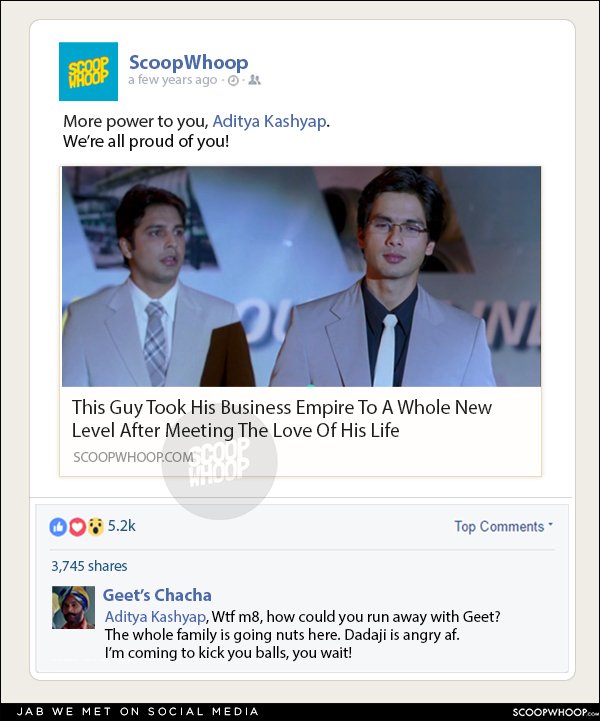 Aditya promises to bring Geet back and travels to Manali, gets to know how fucked up Anshuman is.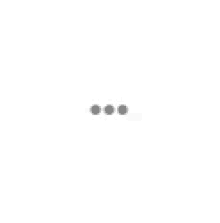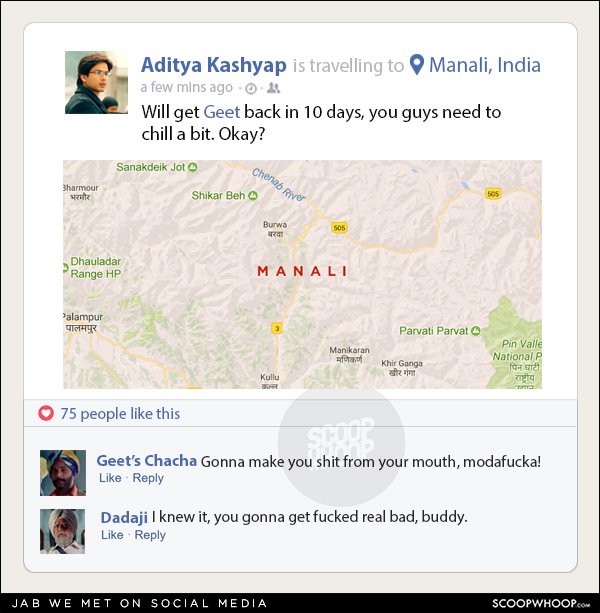 After this, he finally finally finds Geet somehow, and brings her back.
Now here's the twist: Anshuman starts feeling guilty, suddenly (I know right?) and apologizes to Geet. After which, Geet's reaction was "Ummm, okay fine yay." And now 3 of them are headed to Geet's home.
As soon as all of them reach Geet's home, Geet's sister starts calling Aditya 'Jijaaji'. (YES!)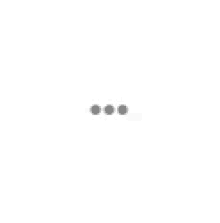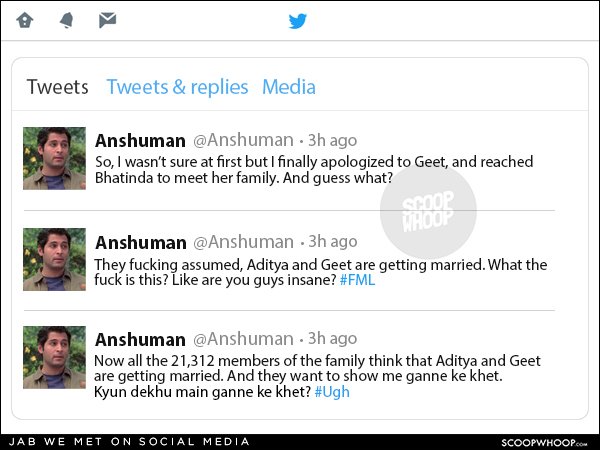 After a bunch of ups, downs, and ganne ke khet, Geet finally decides that Anshuman is a side character in the film, and she wants to marry the main character of the film, Aditya.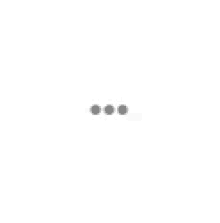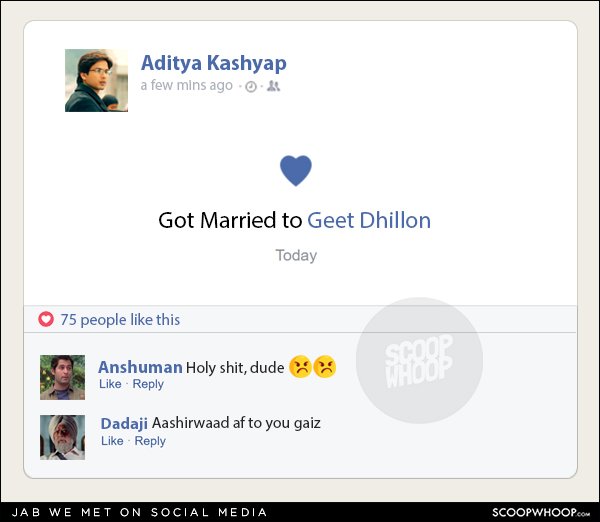 And as they say, life is like a circle, what goes around comes back around. Another Whatsapp DP got removed that day.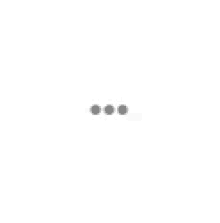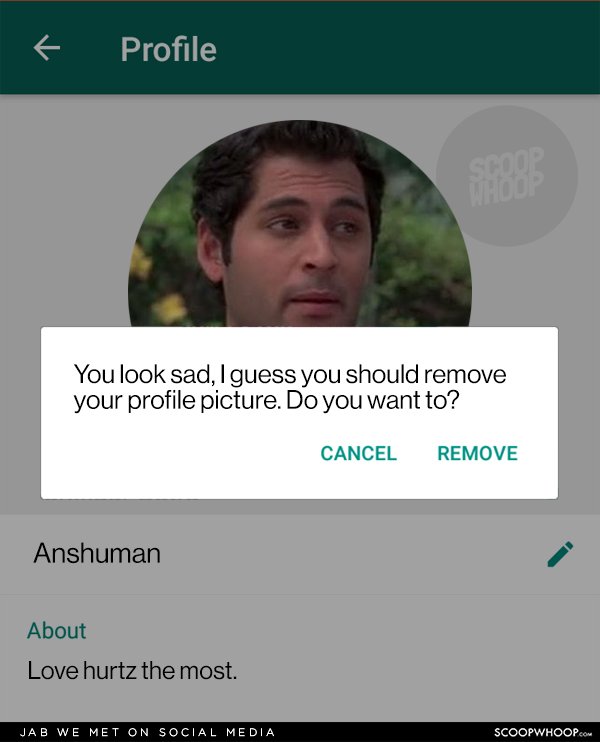 So always remember, when life gives you a Geet, don't be an Anshuman.
You can find more lame stuff here: @awwdhikaar