Karan Johar has finally broken his silence on the KWK-Hardik Pandya fiasco. 
In case you needed a trip down memory lane, cricketers Hardik Pandya and KL Rahul decided to grace the couch on Koffee With Karan but ended up landing in a 'hot soup' after their misogynistic comments. The cricketers received 'brickbats' for their sexist commentary, with the BCCI suspending the players till further notice. 
Karan Johar, the host of the show has now apologised and said that he "feels responsible for what happened."
In conversation with Economic Times, he said,
"I have to say that I feel very responsible because it was my show, it was my platform. I invited them as guests and so the ramifications and repercussion of the show are my responsibility. I have had so many so many sleepless nights just wondering about how I can undo this damage, who is gonna listen to me. It's now gone into a zone which is beyond my control." 
In his defense, he added,
"I have to say and I don't defend myself when I say this. I have to say that the questions that I asked the two boys are the questions I ask everyone including women. Deepika (Padukone) and Alia (Bhatt) were on the show, I asked them those questions. I have no control about the answers that come my way." 
Talking about his regret on what happened on the show, Karan said,
"I regret what has happened to them. And, then there was talk about me actually enjoying the TRP, I don't care about the TRPs."
When asked about whether he saw this coming, Karan mentioned how the girls in his team apparently did not find it offensive and so, this came as a surprise to him.
"I have a control room of 16- 17 girls, none of them came and told me it was inappropriate. Some told me it was funny, crazy, mad and as a result, I did not see this coming."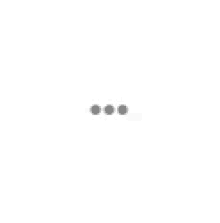 He also adds,
"I am just saying is that I think that perhaps things were said that may have crossed boundaries and I apologise because it was my platform from where it happened. I feel the boys have faced the price for it already."
Watch the full interview here:
Seems like this episode is not ending any time soon.