Gender discrimination is deeply ingrained in our social roots and this is not just a problem for a small section of Indian women as the discrimination is done on every level, in every state and in every economic strata. 
Starting from a basic right to education to the right to work outside the house to even selecting a partner to marry, millions of women in our country are still oppressed by the patriarchal society that does not let them make their own decisions.
But social change is starting to erupt and this has started happening on a grass root level. 
Archana Vijay from Phulpur, Uttar Pradesh recently participated on Sony's Kaun Banega Crorepati and on a platform that is seen around the country, Archana took the opportunity to talk about the basic gender discrimination that she has seen in her family right from the start.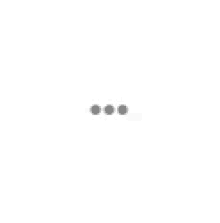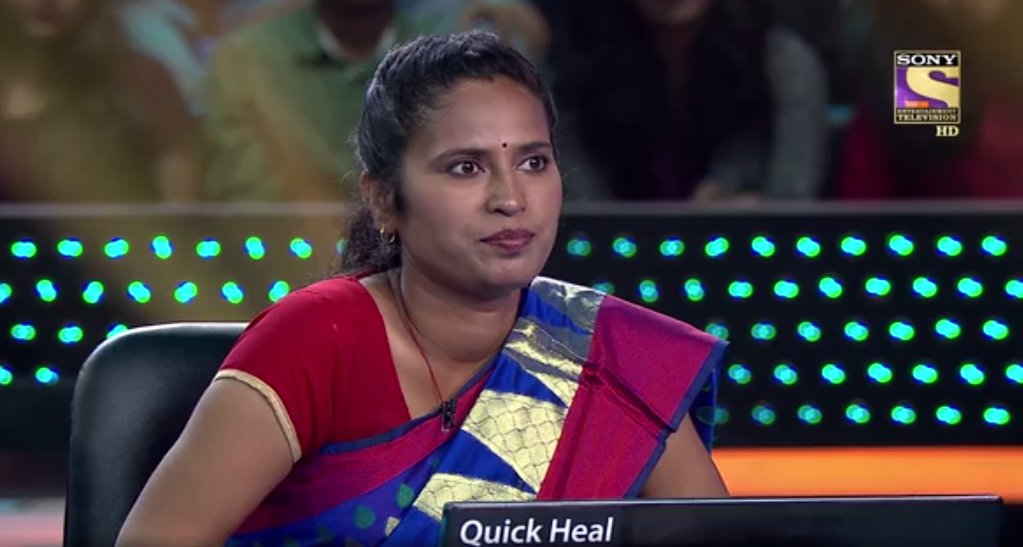 She used KBC as a platform to give voice to millions of women who want to bring about a change in basic rights for women, and spoke about how men in her village are given all the freedom to choose their partner but unfortunately, women aren't. Archana runs her own cyber service company and is a wonderful example of an empowered woman. 
Amitabh Bachchan introduced her concerns on the platform: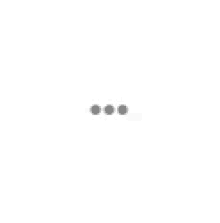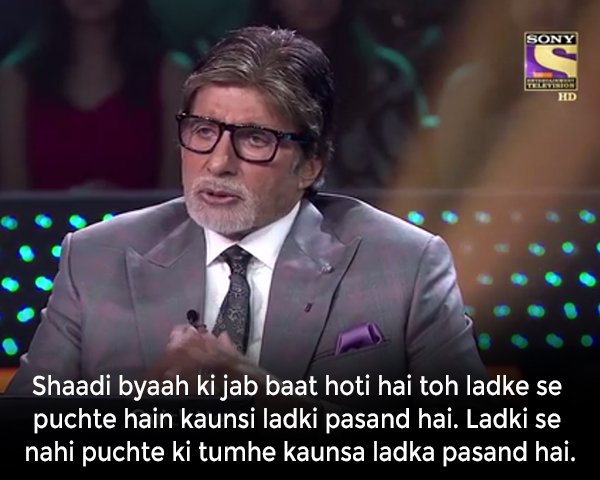 (Translation: Maybe whenever there is talk of marriage, the guy is asked which girl he likes. The girl is never asked about the guy she likes)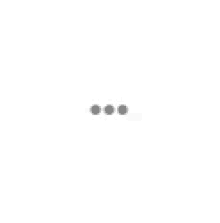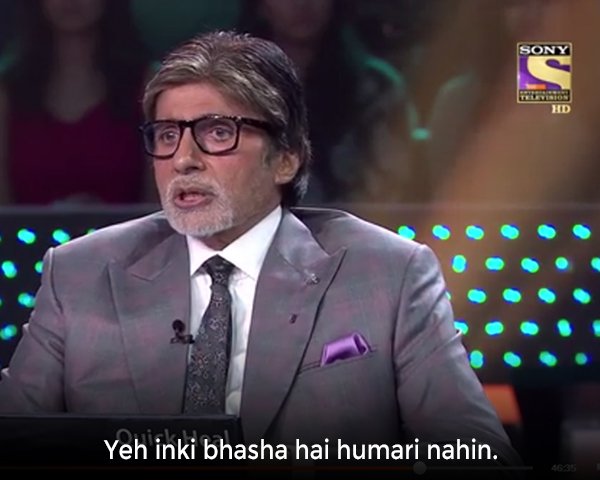 (Translation: This is her point of view, not mine) 
And Archana took it forward: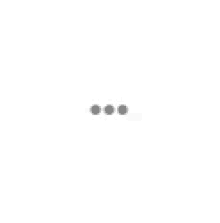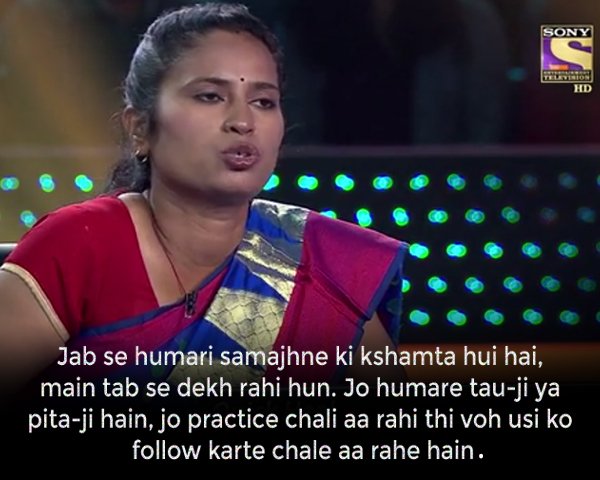 (Translation: Ever since I've started understanding things, I've been observing this. My uncle and my father, they've been following the same practices that've been prevalent for years now.)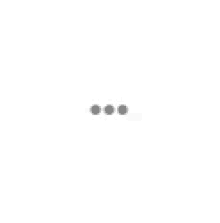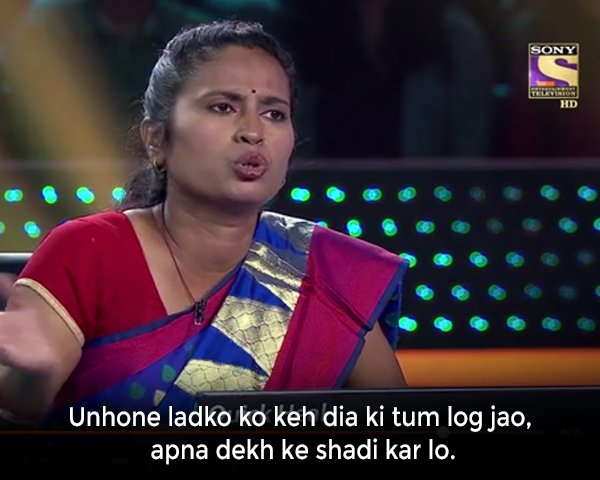 (Translation: They told the boys to go and get married to the girl they liked)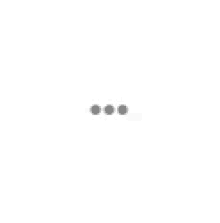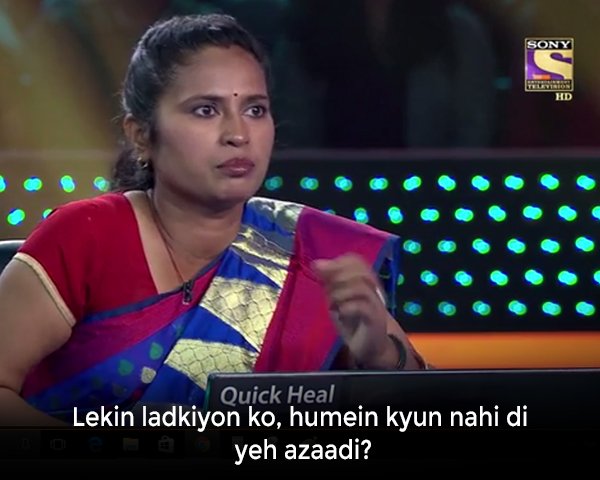 (Translation: But for girls, why haven't we been given this right?)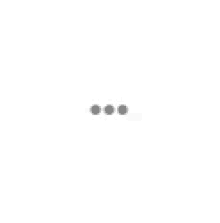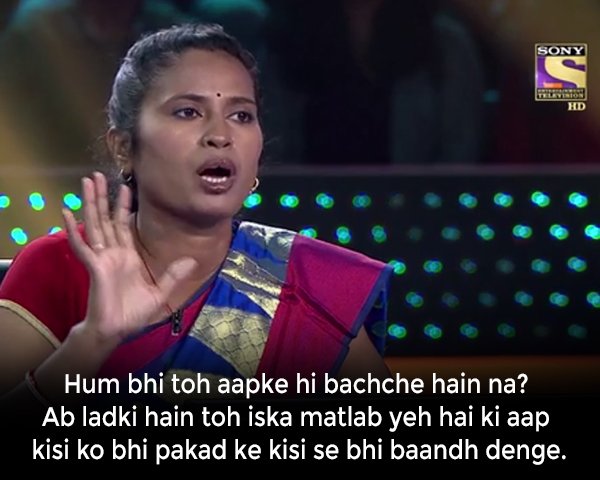 (Translation: We're also your kids, right? Just because we're girls doesn't mean that you will marry us off to anyone you find!)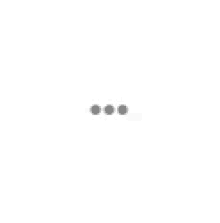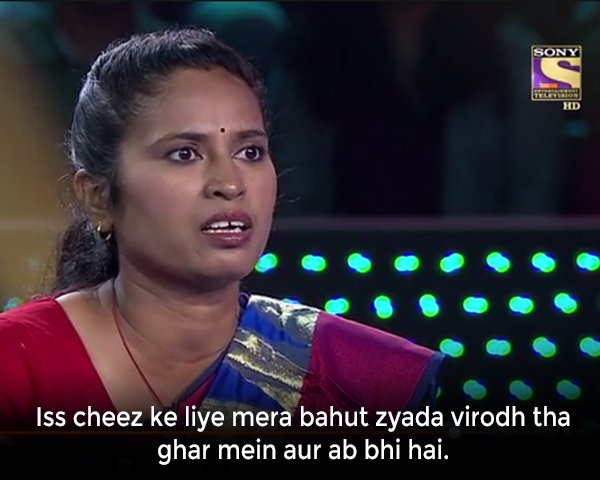 (Translation: I majorly rebelled against this at home and I still stand up against this practice.)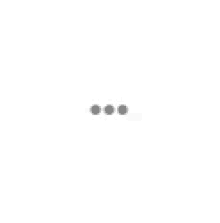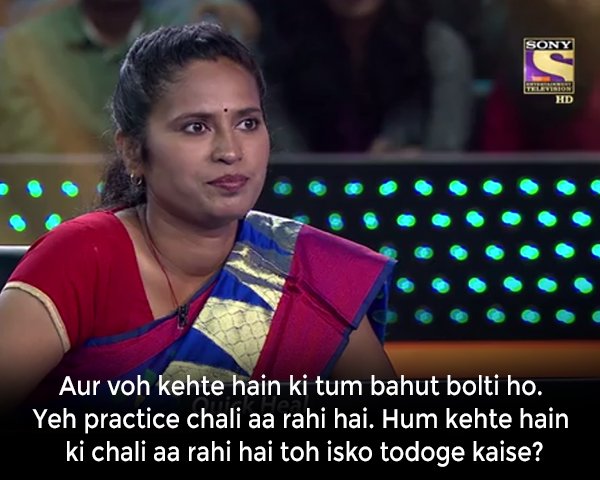 (Translation: Then they say that I talk a lot. This practice has been going on for years. And I question how to break this practice!)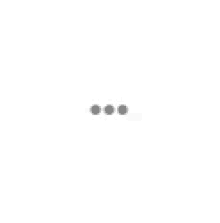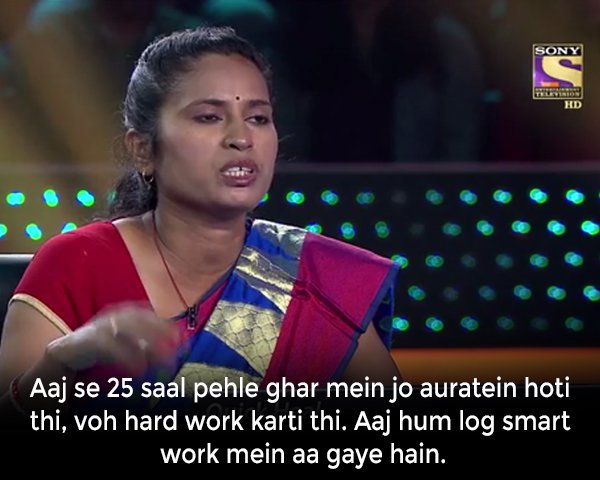 (Translation: 25 years ago, the women at home would work hard. Today, they work smart!)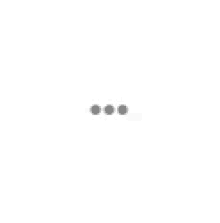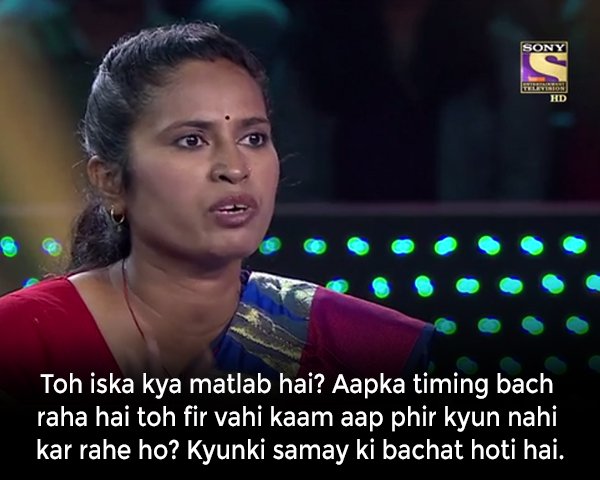 (Translation: What does it mean? If you're saving time, why don't you do the same work? Because it'll save time!)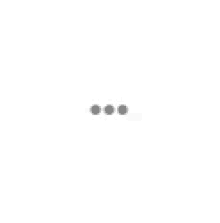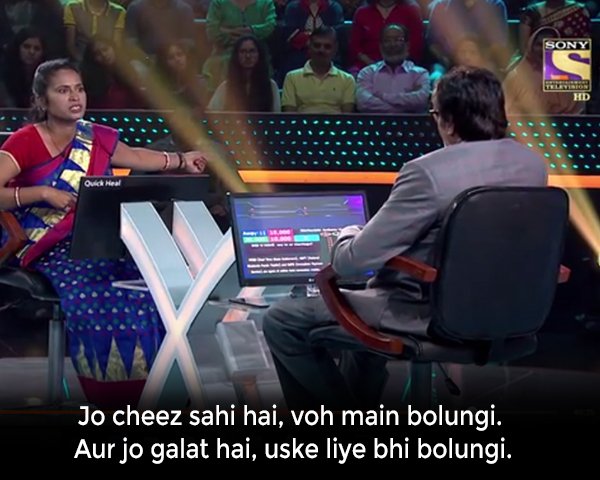 (Translation: Whatever is right, I'll speak about it. And also speak about what's wrong!)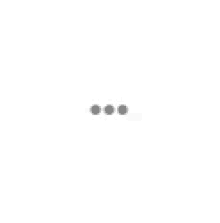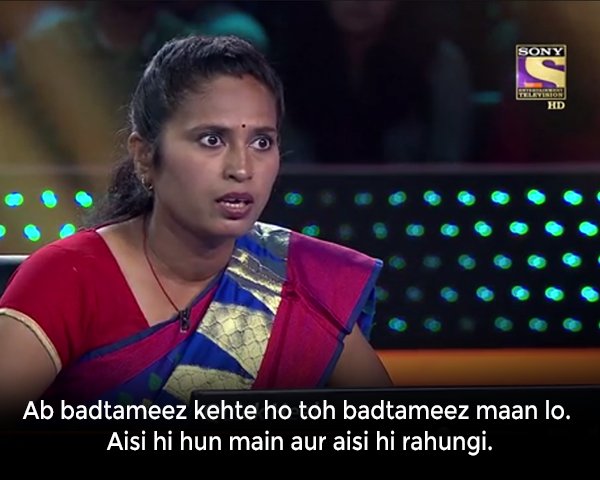 (Translation: If you think I'm improper then so be it. This is me and I won't change!) 
Bravo, Archana!
You can watch the video here.