If you are a literature lover, I am sure you've come across Sahir Ludhianvi's work, someplace or the other. The renowned Urdu and Hindi poet penned some of the finest poems and lyrics for Bollywood, which are a powerful rendition of human emotions. Born as Abdul Hayee, it is said that he was the Hindi film industry's only feminist poet, who wrote a lot of songs on brothels and sex courtesans, without objectifying women.
Ludhianvi's literary genius was spanned across various genres as he wrote on romance and heartbreak, melancholy, politics, patriotism, and spiritualism. He was fluent in Urdu, Hindi, as well as Punjabi, and will always stay in our hearts for his heart-touching couplets. 
Here are some of his lyrical gems: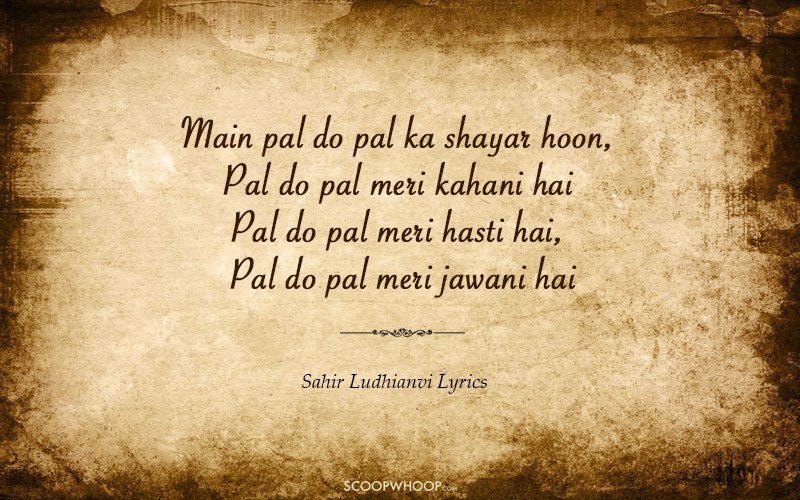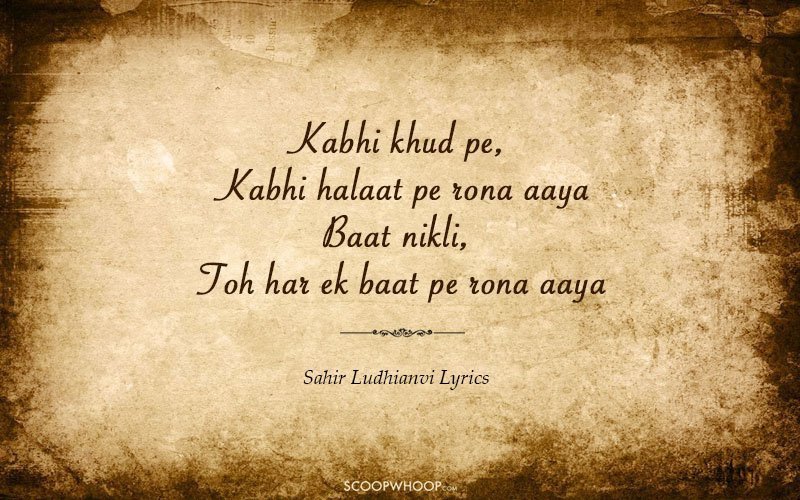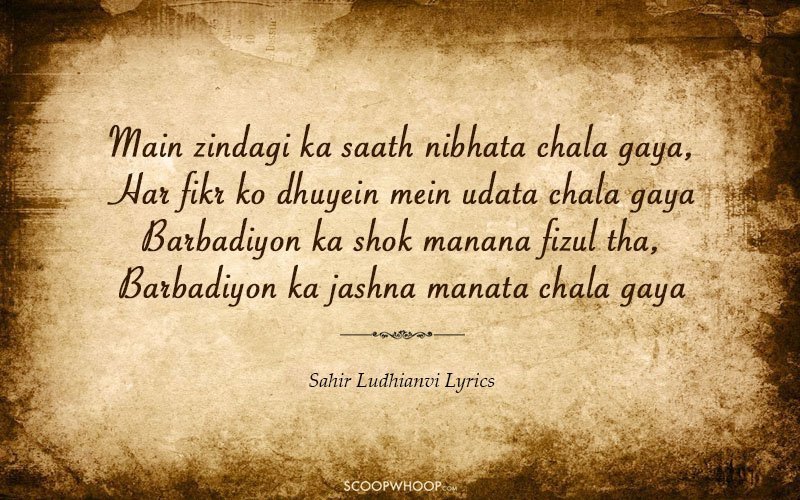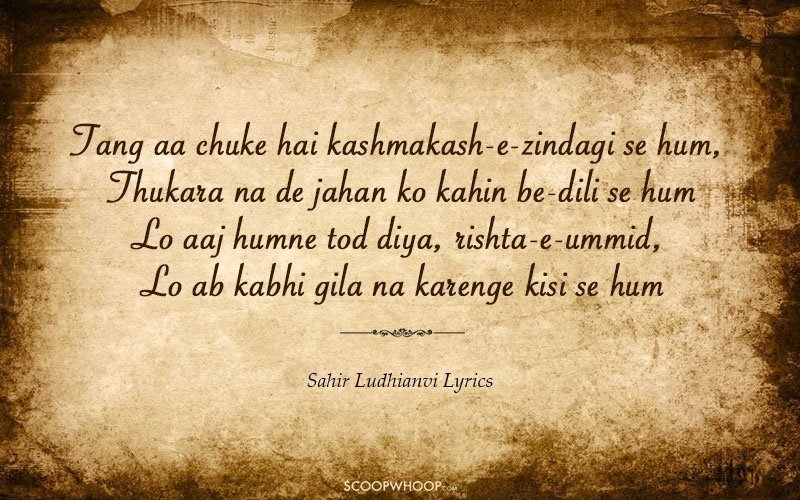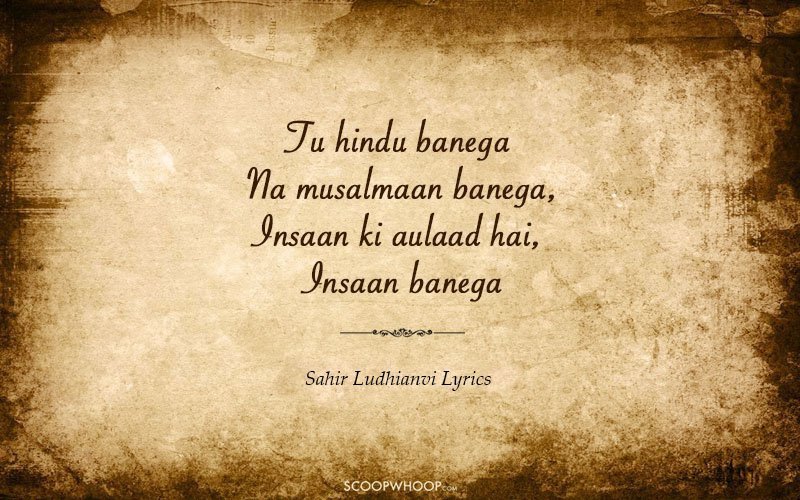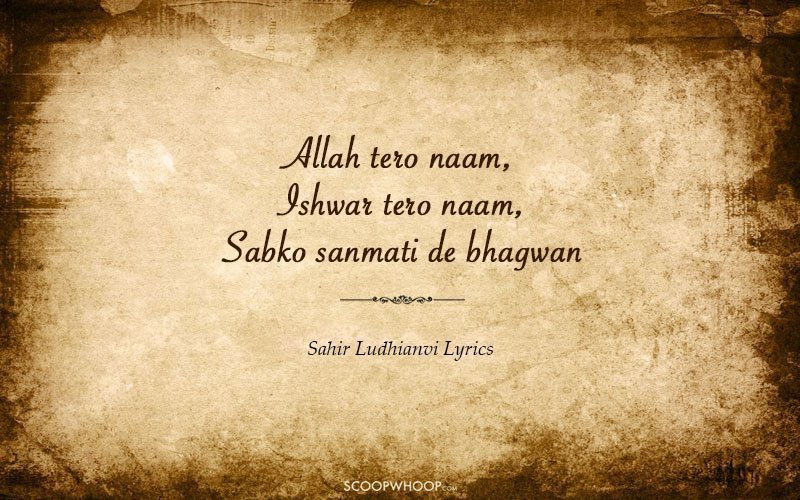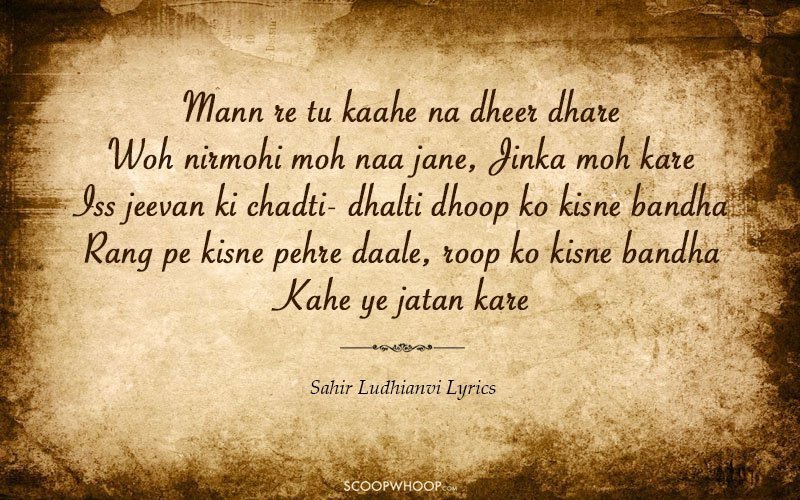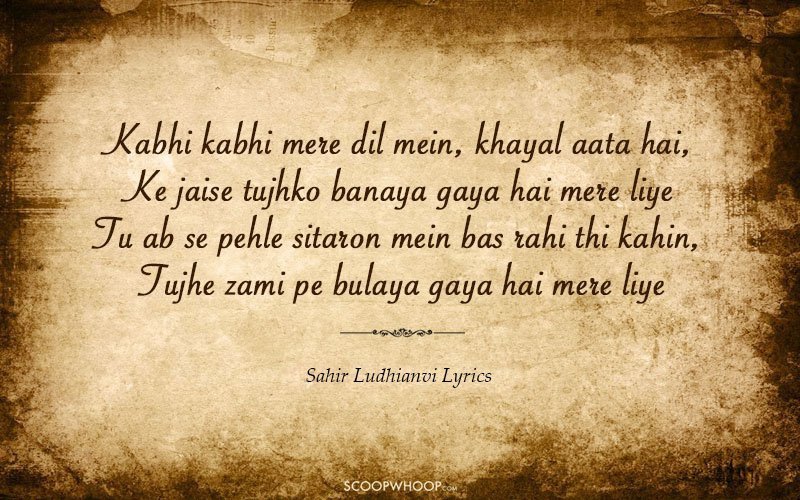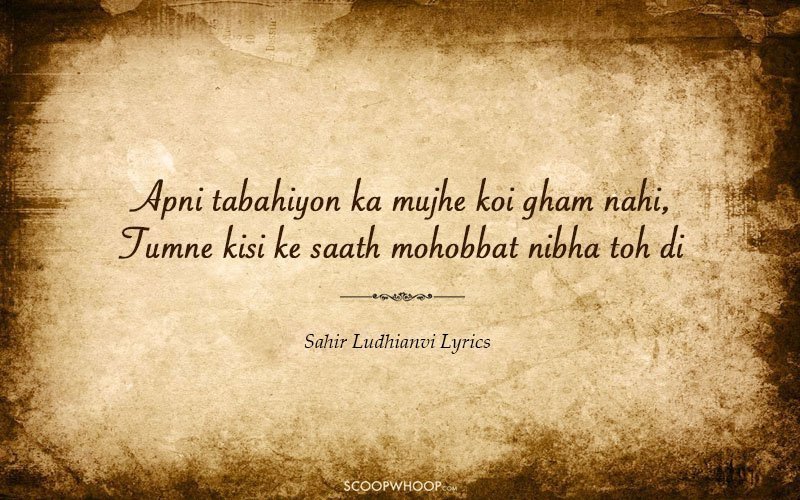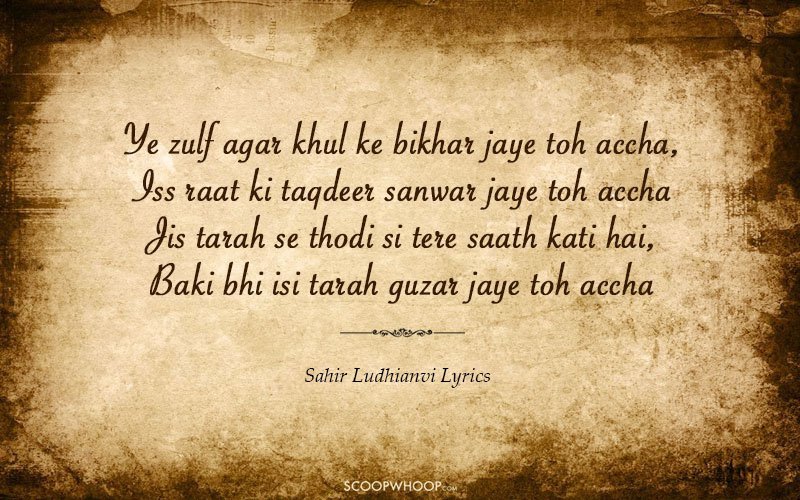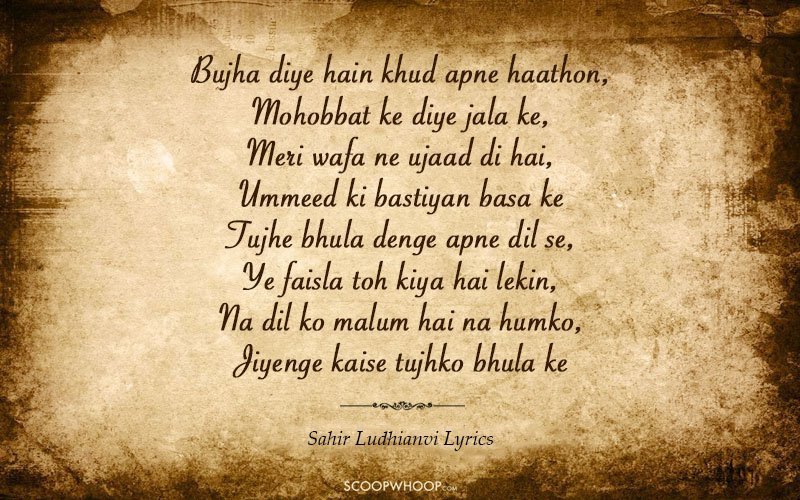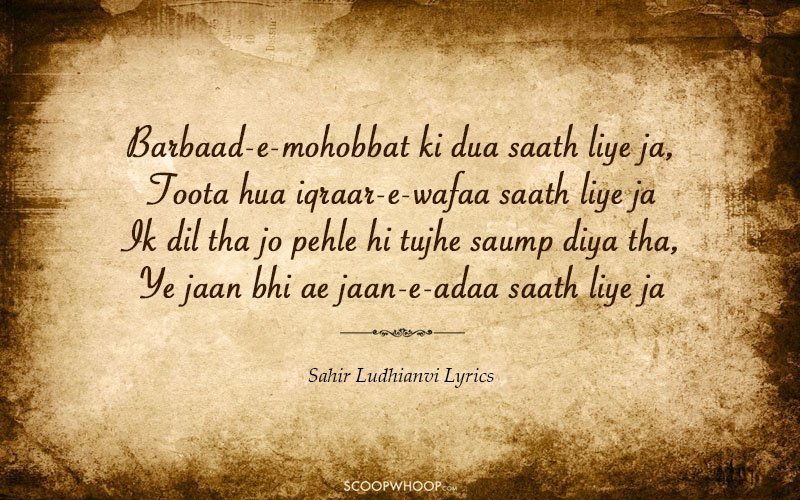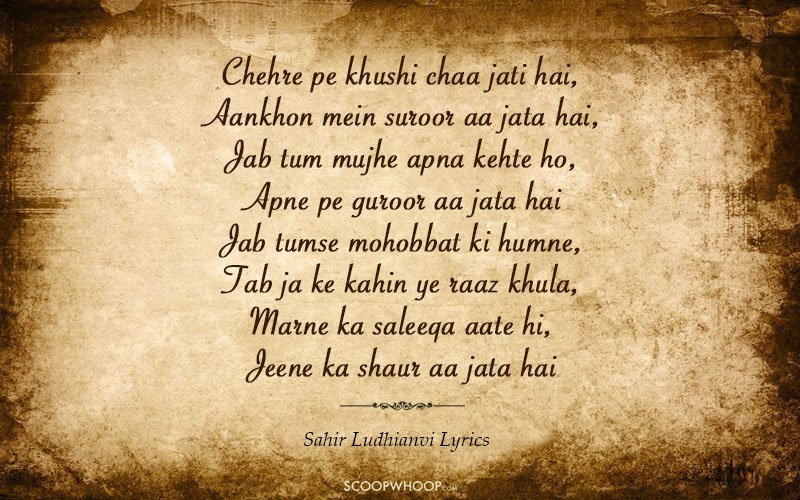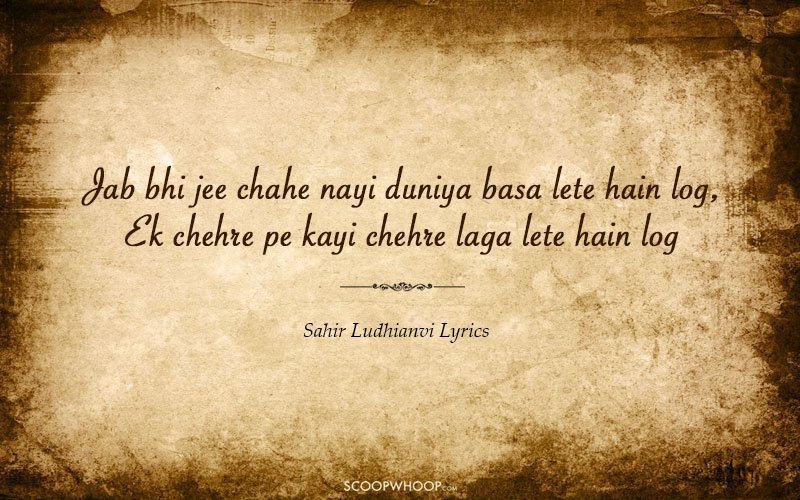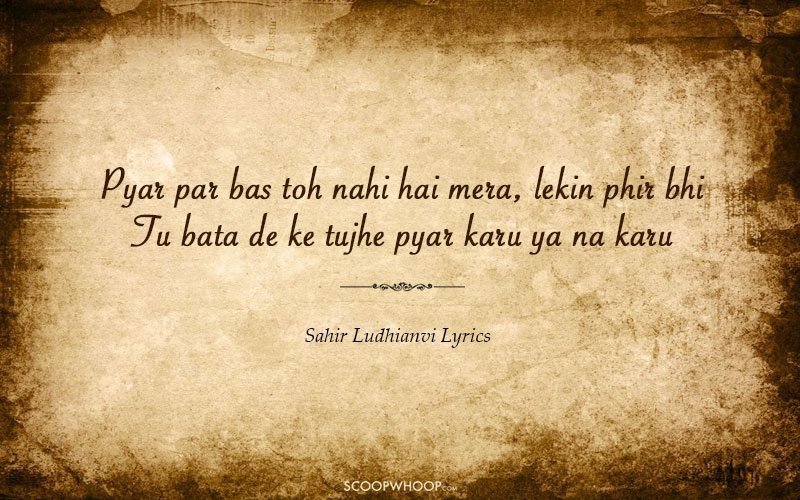 All images designed by Palki Sharma.