Nawazuddin Siddiqui sent netizens into a tizzy yesterday with his cryptic tweet, purportedly in response to the remarks by Sanjay Chouhan, the casting director of his latest film, Babumoshai Bandookbaaz. In his tweet, the much-acclaimed actor stated that he "cannot b paired along wid d fair & handsome bcz I m dark & not good looking, but I never focus on that". However, as soon as his ardent fans started calling out the racism in the film industry, Siddiqui stated that industry shouldn't be blamed in an interview. 
Then there were media reports stating that the actor was actually reacting to a statement made by the film's casting director. 
How It All Began...
Nawazuddin's upcoming release, Babumoshai Bandookbaaz, is generating a lot of buzz, thanks to its powerful trailer. In a recent interview with Deccan Chronicle, Sanjay Chouhan, the casting director of the film, said:
"Keeping Nawaz in mind, all other characters were taken on board. We can't cast fair and handsome people with Nawaz. It would look so weird. You have to take people with distinct features and personalities when pairing them with him."
"Nawaz was on the project even before its inception. Later Chitrangada Singh who was roped in opposite Nawaz left the project abruptly. So we had to again hunt for the leading lady," he added.
Chouhan has now denied ever commenting on Siddiqui's appearance
Chouhan, in an interview said his comments were misconstrued and he never used the phrase "fair and handsome". "I was completely misquoted. All I said was the film needed actors as good as Nawazuddin. You need actors who could match his stature. I don't know from where the 'fair and handsome' bit came but I never said the words," Chouhan said. "I would never want to hurt Nawaz sir or the film by giving such statements. I haven't yet spoken to him, but I am deeply saddened by how the comments, which I never made in the first place, have been played out," he added.
Nawazuddin was clearly unhappy with the director's statement
Siddiqui speaks out against the notion that fair is handsome
Siddiqui said, "People have their own perceptions. If a casting director thinks that he can't cast a fair and handsome actor opposite me, it is his problem. I don't focus or get bothered by what others think about my looks. But such things do hurt me."
He says it would be wrong to blame the industry alone...
 "It is not only about the film industry. This is the mindset of our society. In my village, whenever I said, 'I want to be an actor', people would say, 'Have you ever seen yourself in the mirror?' I have always been told that. But if you are focused, these comments don't matter. "People say get a fair wife… Why? Aren't dark girls beautiful? In our society, there is this weird concept of beauty and good looks. This perception of conventionally good looking is forced on us," the actor said.
Who is anyone to decide if I am ugly or handsome? 
"If my average look is my USP today, it is because I have linked it to my work. But we waste too much time over these things. Who is anyone to decide if I am ugly or handsome? Everyone is good looking in their own way," reported India Today.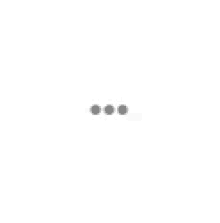 On the work front, Nawazuddin recently made a special appearance in Anurag Basu's Jagga Jasoos and is all set to shake a leg in his upcoming release Munna Michael which also stars Tiger Shroff. Munna Michael is slated to release on July 21. He will also be seen as Saadat Hasan Manto in Nandita Das' short film titled In Defence of Freedom.
(Feature Image Source: PTI)