This Cape Town mosque is just like any other and follows Islamic rituals diligently. However, the imam here has a different agenda. Muhsin Hendricks, an openly gay imam, wants to promote rights for homosexuals through his teachings.
Cape Town is often called the 'gay capital' because of all its gay-friendly restaurants, bars and guesthouses. However, Muhsin's journey hasn't been an easy one.
Muhsin was born into an orthodox Muslim family in South Africa. His grandfather was a cleric in one of Cape Town's most prominent mosques. For someone who found his peace in faith, Muhsin went on to do Islamic studies and became respected due to his intensive knowledge about Islam.
He even got married and had three children but something didn't quite feel right. The marriage broke down after about 6 years. It was at that point that Muhsin decided that he wouldn't lead a double-life.
There was no looking back from there on. About the general worldview of others labelling homosexuality as a sin, Muhsin says,"It didn't seem fair for a very merciful and compassionate God to condemn me.
He was quoted as saying. 
In 1996 Hendricks founded "The Inner Circle", a support group for those Muslims who felt rejected due to their sexual orientation. Five years from then, Muhsin set up the People's Mosque.

"There is this love-hate relationship from the Muslim community," Hendricks told Agence France-Presse.
"Sometimes they feel that I should be thrown from the highest mountain, and sometimes they appreciate that there is one imam who is willing to work with people who they are unwilling to work with."
The Inner Circle group has worked for 20 years to support gay Muslims, often struggling to survive in the face of overwhelming opposition from orthodox Islamic leaders.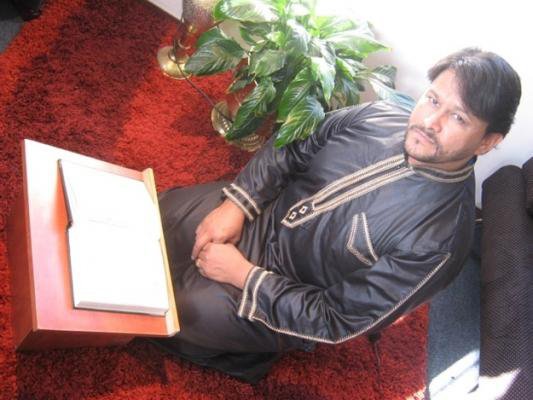 "Imams see me as a threat to their worldview and the way they see Islam. I don't feel they should be threatened. It's just another view that I would invite them to look at. My view allows queer Muslims to continue being Muslim but also to accept themselves for who they are", said Muhsin in an interview with RNW Media.
We need more people like Muhsin who use their position to build a better society for those who are given no rights.
Let's all learn a lesson or two about tolerance from Muhsin's story!