Police have booked some members of the transgender community for allegedly throwing coins during a procession they conducted, which could have potentially led to a stampede, at the ongoing Kumbh fair.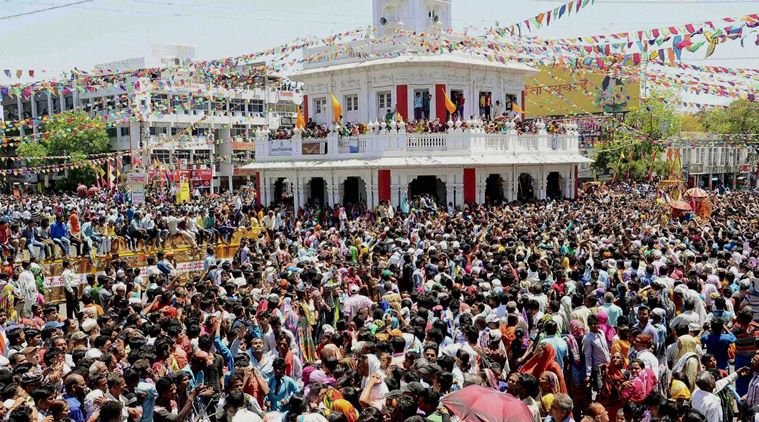 "We have registered a case against the eunuchs (Hijras) for taking out a procession without permission and throwing coins during the course of procession yesterday," Superintendent of Police, Manohar Verma told PTI today. 
For the first time in the history of Kumbh, eunuchs have set up their 'akhara' (temporary monastery) and anointed their rights activist Laxmi Narayan Tripathi as their spiritual head ('Mahamandaleshwar'), drawing ire of 'All India Akhara Parishad'. Yesterday, around 500 eunuchs sporting colourful sarees and Laxmi Narayan riding a horse reached 'Gandharav Ghat' (banks) of Kshipra river and took the dip amid cheering by onlookers.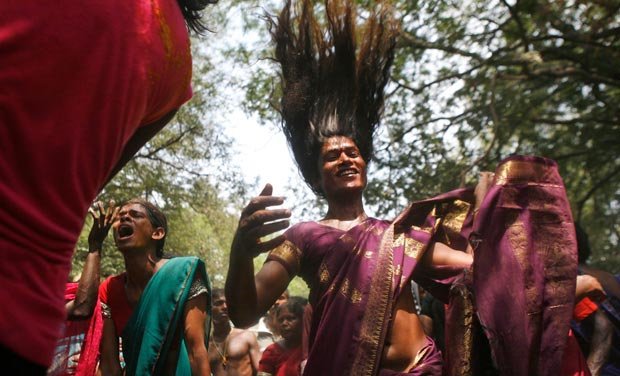 Verma said police are identifying the eunuchs who participated in the procession and reportedly threw coins in public which jostled each other to collect them. "You might be knowing that a tragedy had taken place due to throwing of coins at Nashik Kumbh," the SP said. Around 39 pilgrims were killed allegedly when some sadhus threw silver coins resulting in a stampede at Nasik Kumbh in August 2003. 
When asked whether Laxmi Narayan has been booked in this regard, the officer said, "We have registered a case and investigating the matter. The case has been registered against unidentified persons under various sections of IPC including section 188 (disobedience to order duly promulgated by public servant)". Earlier, the eunuchs had scheduled their holy bath on May 9 but later deferred it to May 12, before changing the plan yet again and taking out the procession yesterday.