India still struggles with the concept of homosexuality. Forget about acceptance, even discussions about it aren't welcome with people at large. The eye rolls, gasps and blank looks of ignorance are unfortunately, still too common. It is still regarded as a disease, a state of mind, a misunderstanding of one's self; anything but a natural sexual orientation.
According to law, it remains illegal and punishable till date in India. Those who belong to the LGBTQ community are often subjected to hate and ridicule, harassment and mental torture, isolating them further from society and their basic rights.
Which is why Rishi's story is so very special.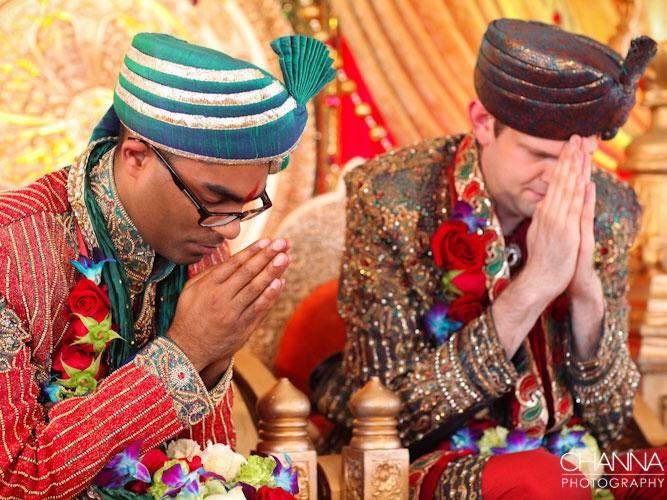 He came out in 2004, much to the shock of his strict Hindu parents. They sat in stunned silence, digesting the words they had just heard. But once over the initial setback, they immediately got down to business. In the light of this news, they spent the next 72 hours researching and understanding homosexuality.
Rishi, expecting to be thrown out of the house, asked his father if he should pack up and leave. But his father shut him down by saying, "Absolutely not. You're still our son and we love you." Rishi's parents stood by his side and ensured he was treated exactly like the other children.
Then, Rishi met Daniel Langdon in 2007. They picked the farmers market as the venue of their first date and spent the day eating and talking on a park bench.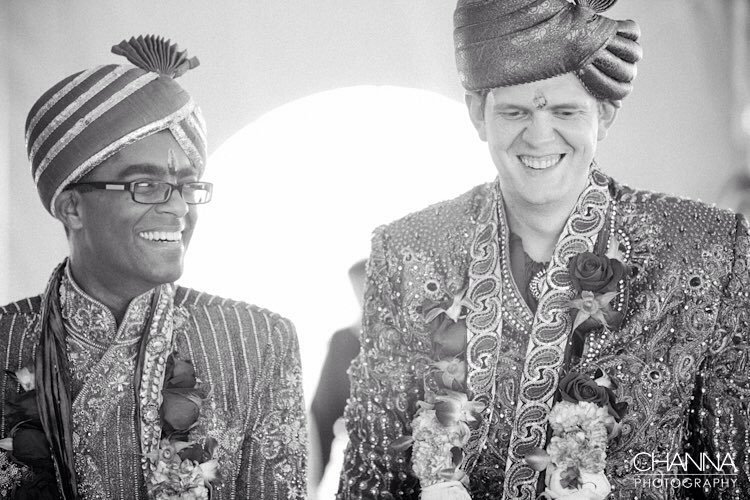 "After about my third date with Daniel, my mom was already asking to meet him!" Rishi said. They soon fell in love and Rishi proposed. This is when his family flew into a flurry of preparations. They had a wedding to organise and wanted to leave no stone unturned for their son's big day.
"We had already decided there will be no difference between our elder son's wedding and my younger son's wedding," Rishi's father said. "We did all the Hindu ceremonies—mehendi, sangeet, wedding, the whole shebang."
Unsurprisingly, many priests refused to marry the two until one finally agreed. The whole affair was set in Oakville, Canada, but rooted in the rituals of traditional culture. Daniel's family too welcomed Rishi with open arms. The day was full of love, light and laughter; making it the shining example our rigid and intolerant culture needs.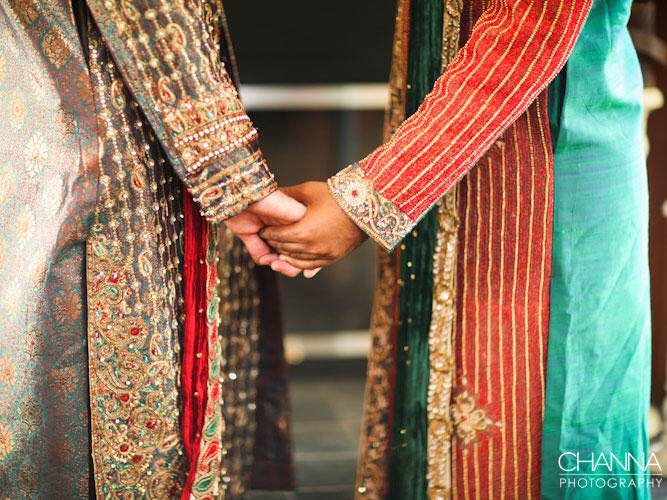 Images via Channa Photography
Here's hoping Rishi and Daniel's story will inspire others to shed their prejudices and change their attitudes towards homosexuality. Love knows no gender, religion or bias of any kind. We deserve to be with the ones we love and no one should take that away.
You can read the complete story here.