Harivansh Rai Bachchan needs no introduction; his writings are considered to be a landmark in Hindi literature. A rebellious poet who romanticized life, he penned some great poems that remain etched in the reader's heart forever. Madhushala is one of his classics that evokes a kind of enchantment that's rare to feel. Though he is credited with enriching the Hindi language, only a few know that Hindi was not his only forte. He was the first Indian Ph.D. in English Literature from Cambridge University, and received his doctorate for his work on Irish poet W.B. Yeats.
It was today, in 2003, that Harivansh Rai Bachchan breathed his last, leaving behind his words that mesmerize us till date. On the death anniversary of this great writer, we pay our tribute with excerpts from 10 of his most popular poems.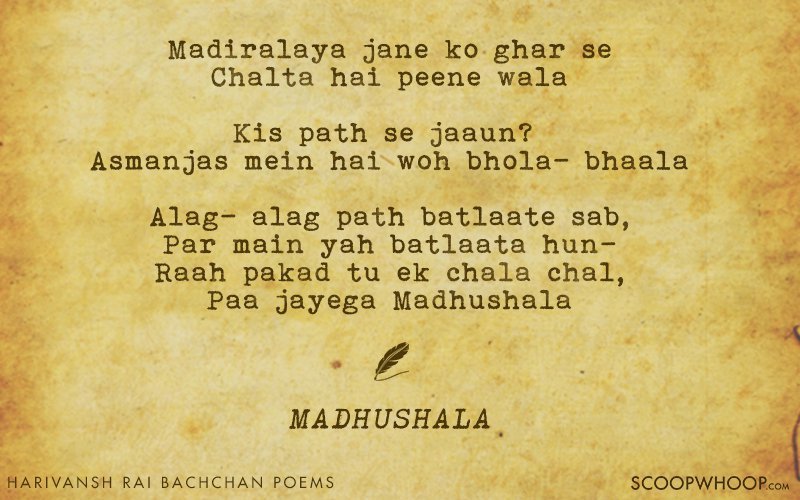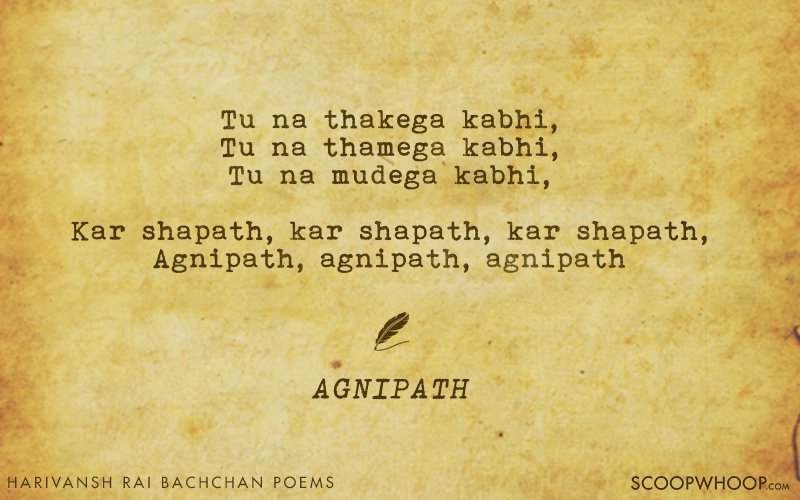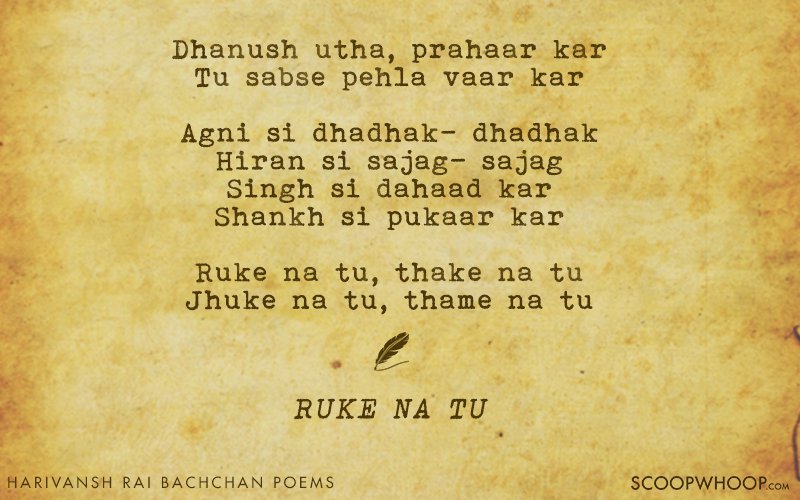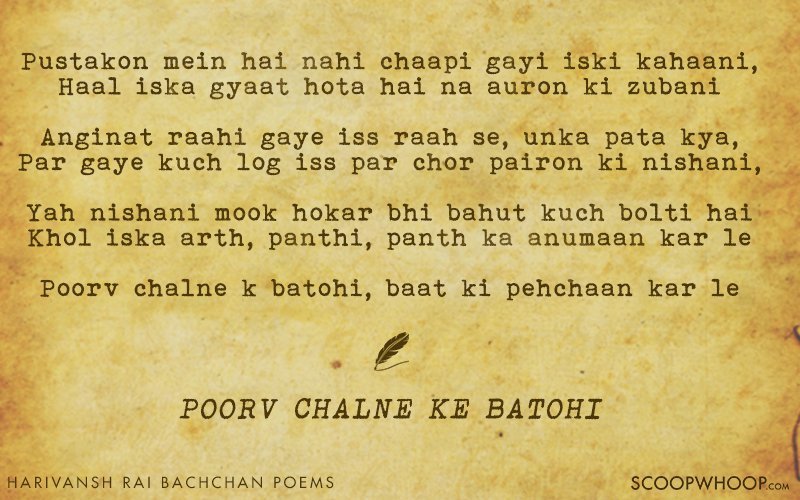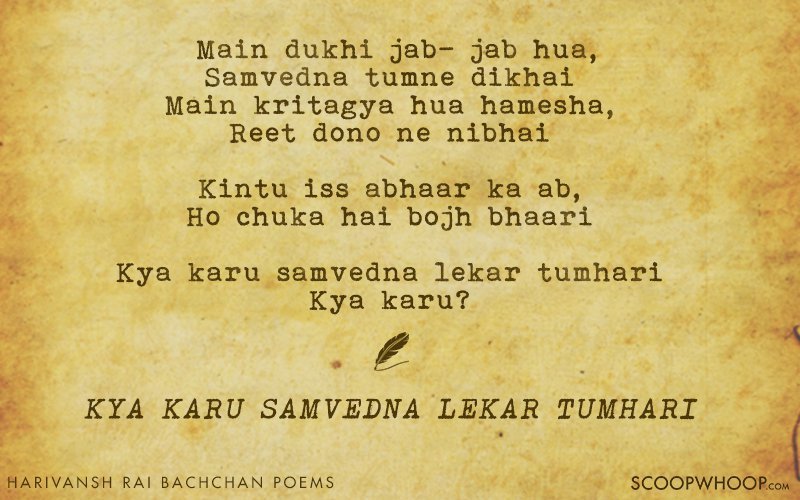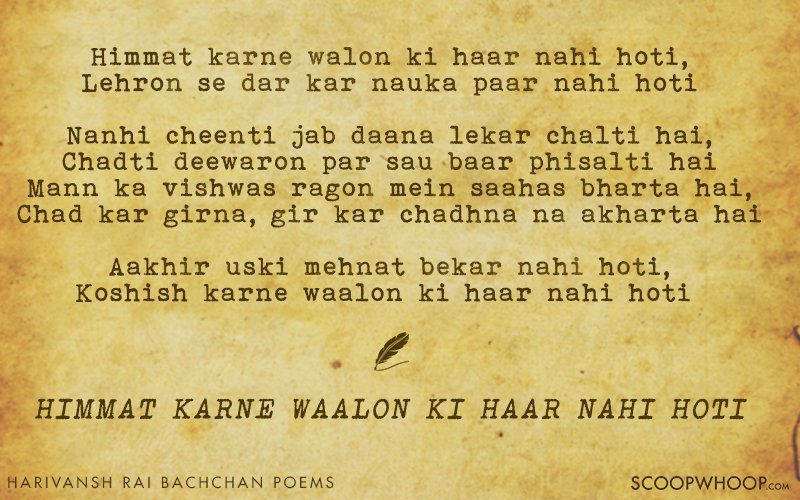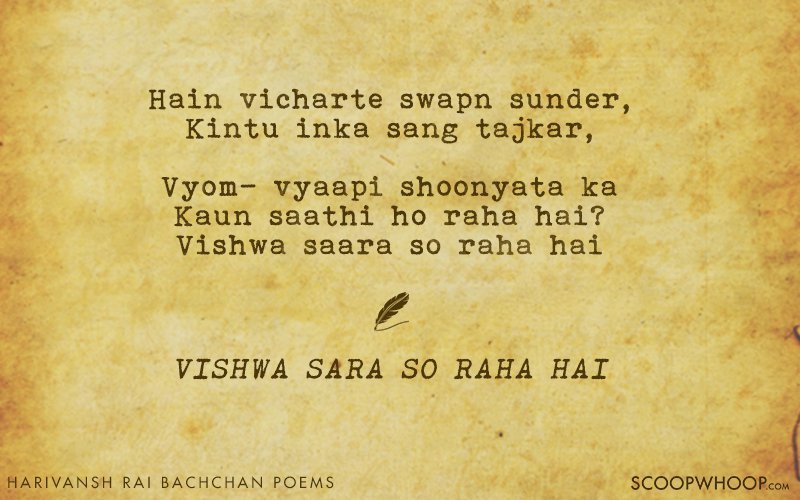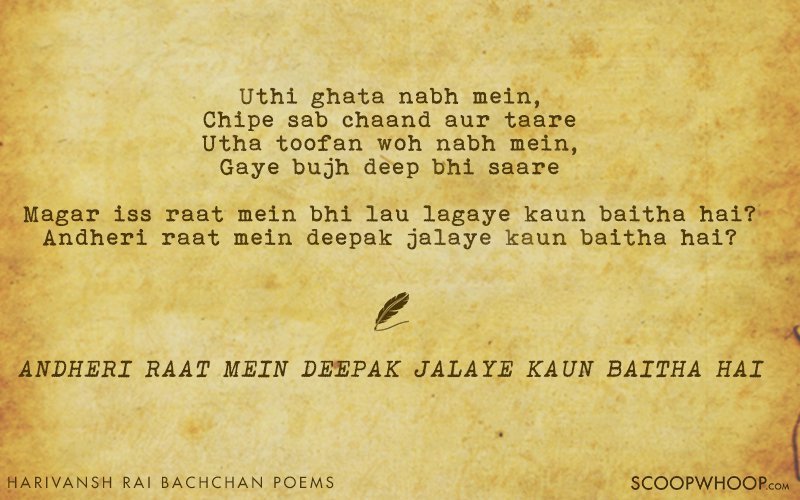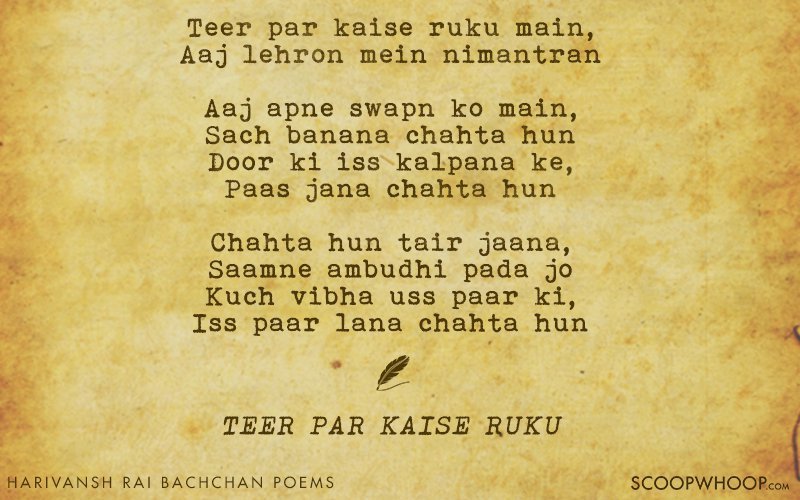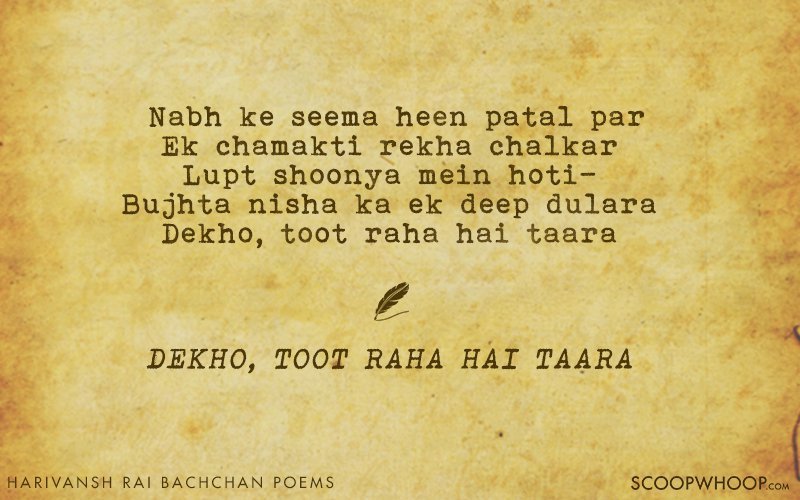 These timeless composition are always going to stay with us.
All images designed by Lakshya Vij.