With a record 7 Formula One World Championships to his name & countless accolades in the top division of speed racing, Michael Schumacher is regarded as one of the greatest F1 drivers in history if not the greatest ever. Being at the top of one of the most dangerous sports in the world, it is unfortunate and ironic how the great German met with a near fatal accident, not on the race circuit, but while skiing.
Despite the serious injuries, the German continues to fight for his life and we are sure that even in the state that he's in, he's going to put up a tough fight, because that is the stuff real champions are made of.
Having said that, here are some quotes by the man himself that prove he is a true fighter:
1.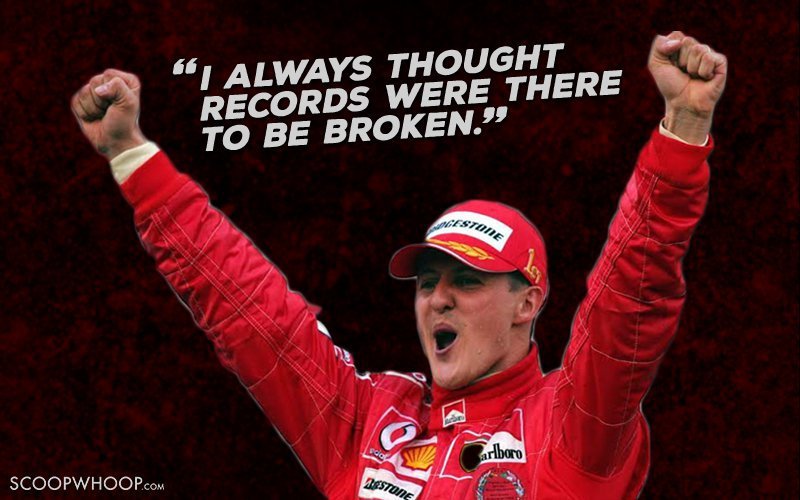 2.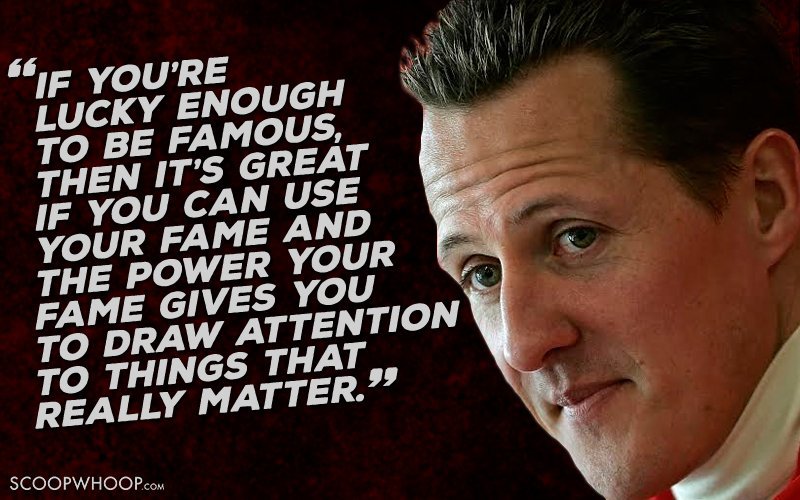 3.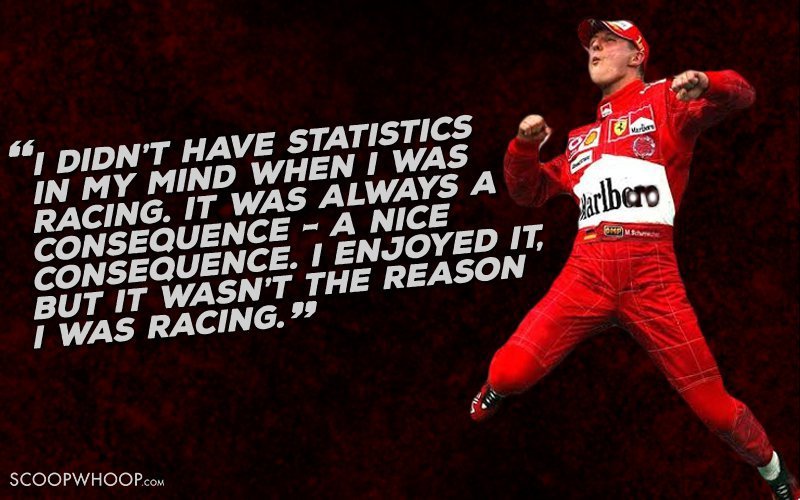 4.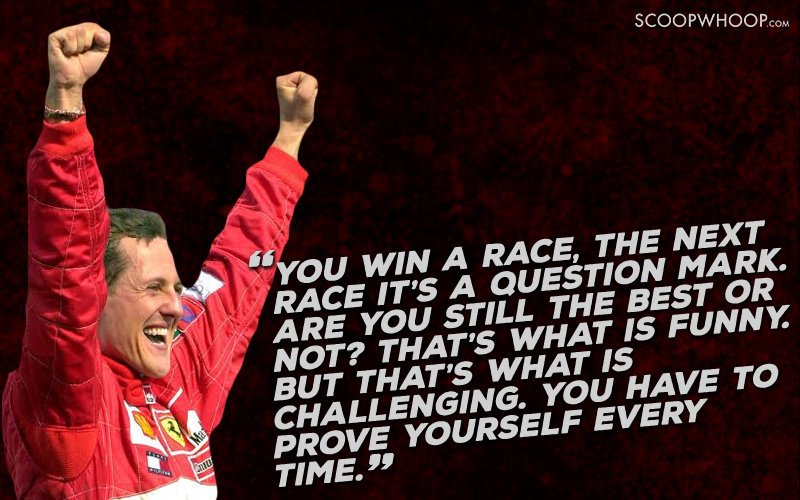 5.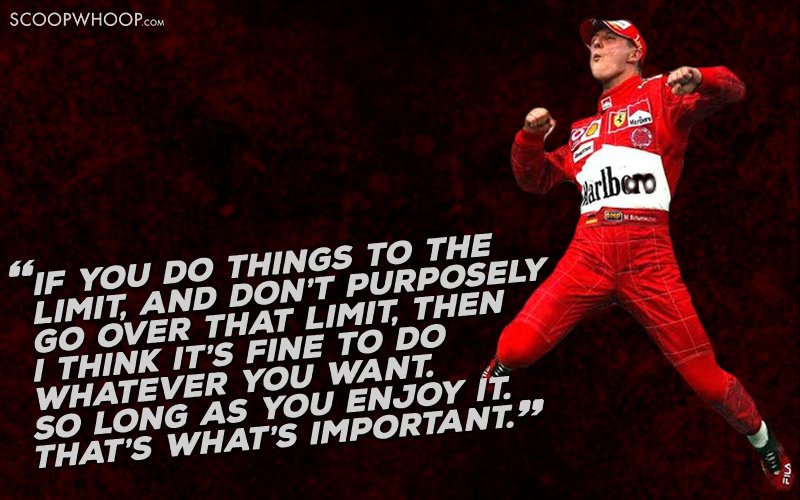 6.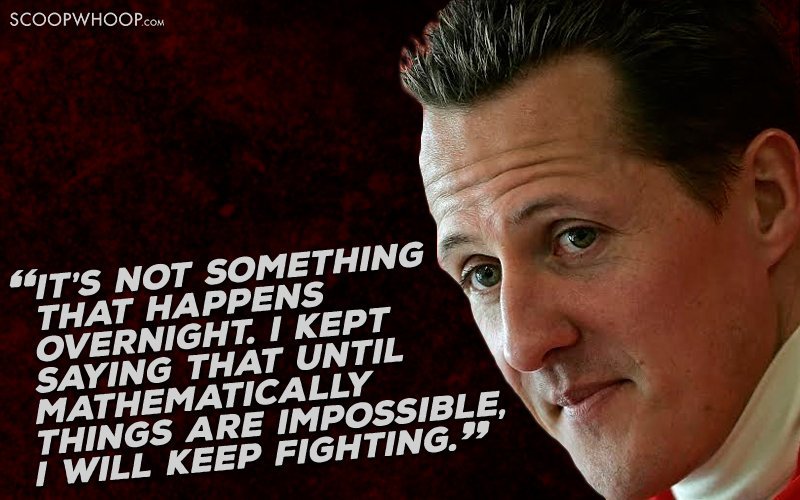 7.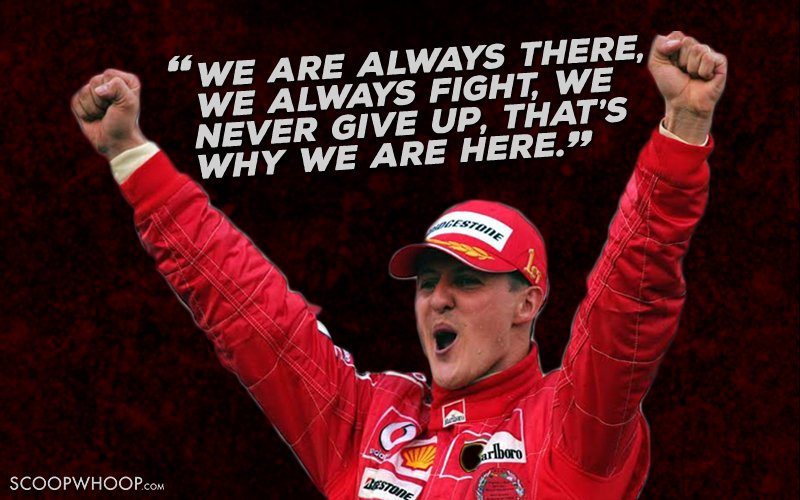 8.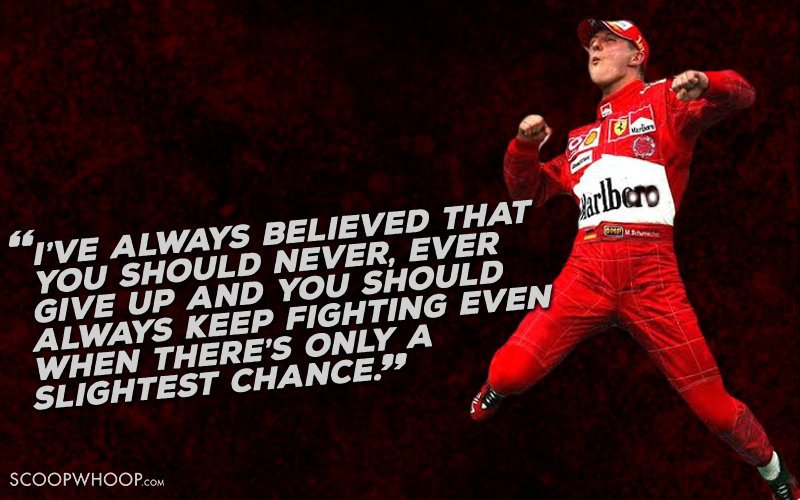 9.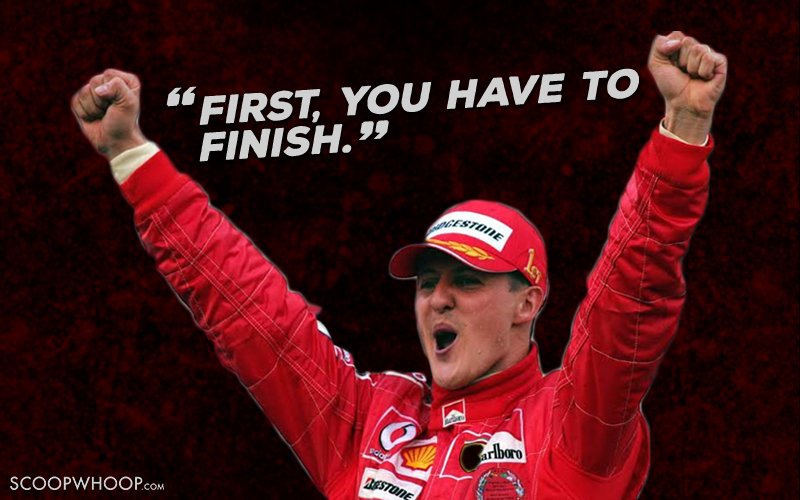 10.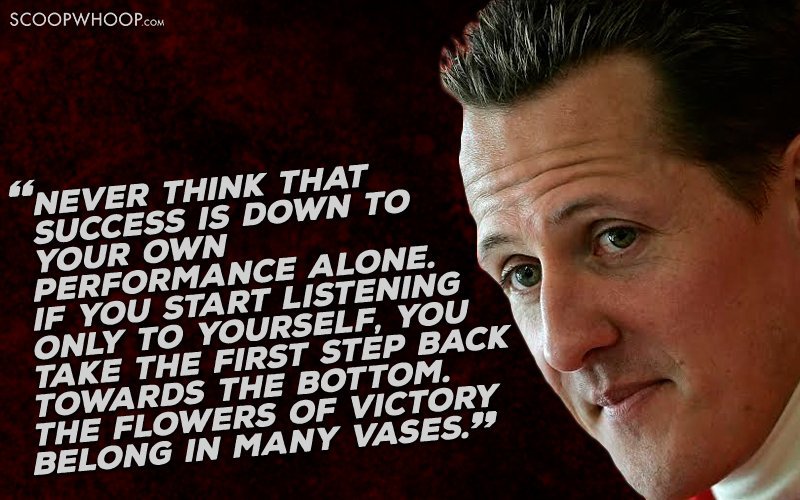 11.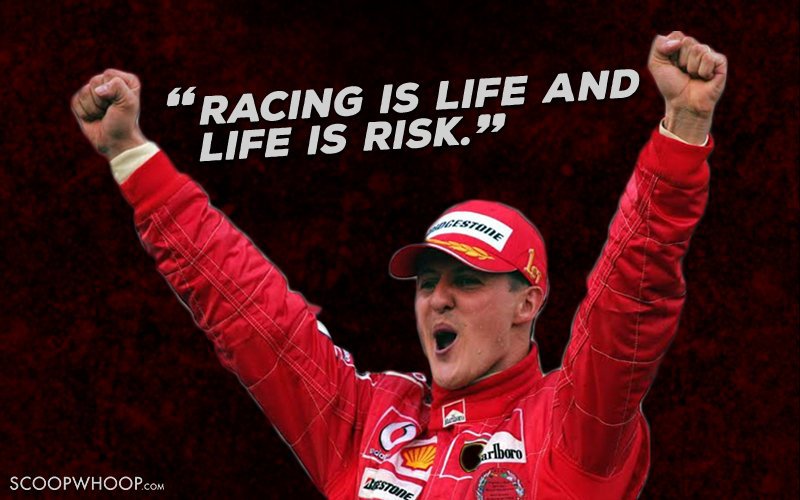 12.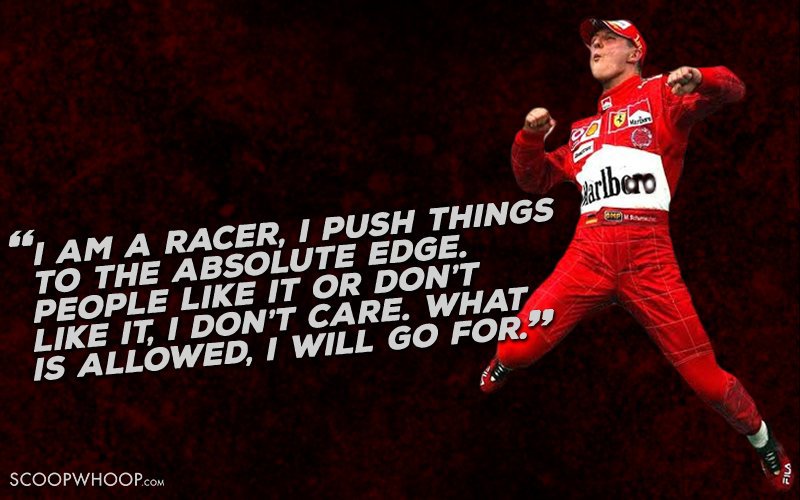 13.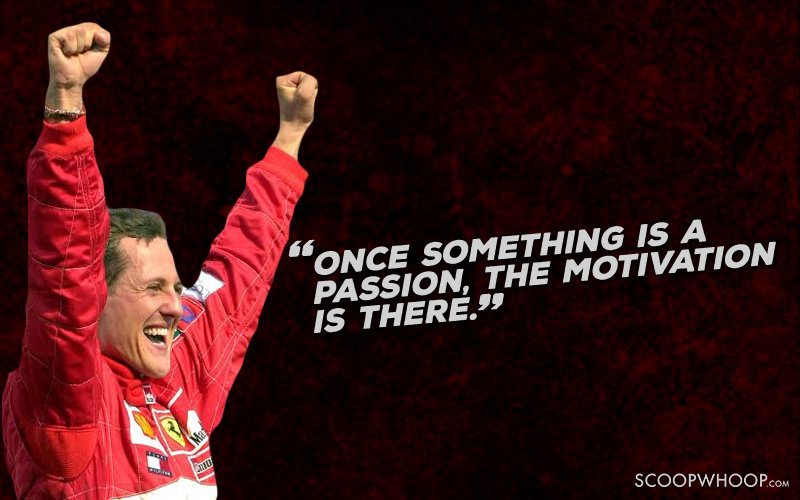 14.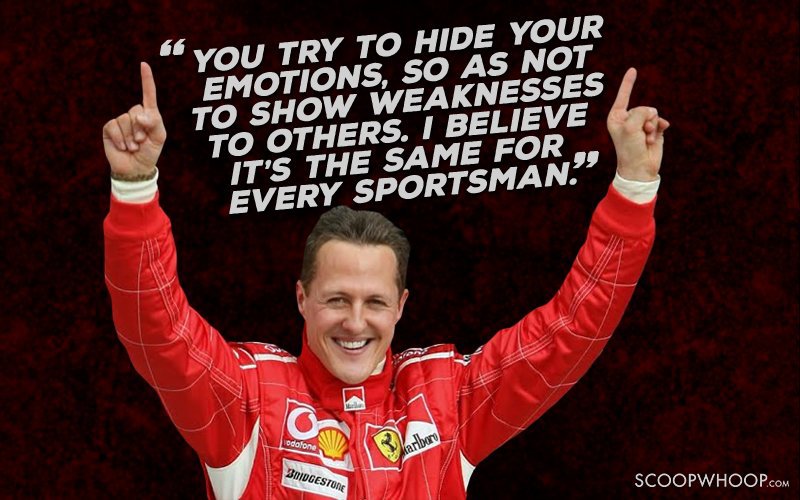 15.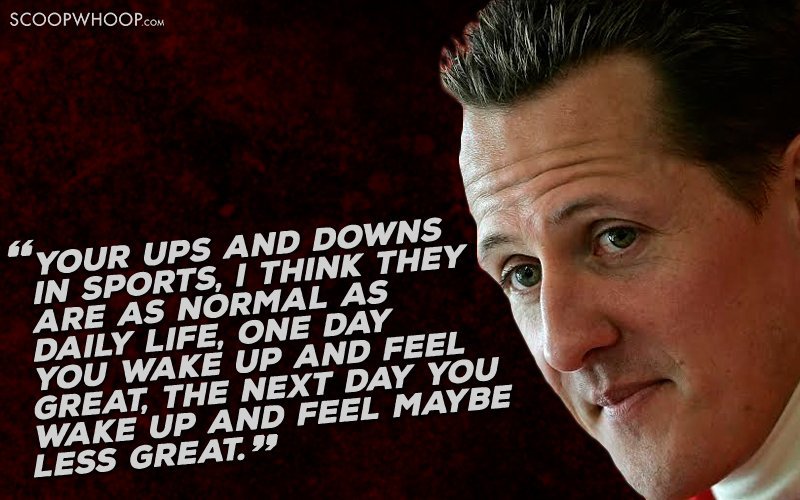 16.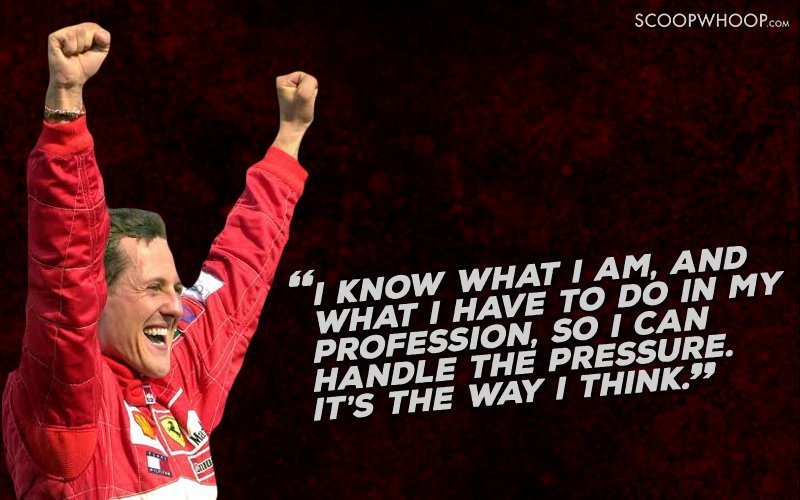 Happy birthday Michael! Keep fighting. Life's podium is waiting for the champ to stand up again.
Graphics by our design superstar Lakshya Vij.