2018 was a year of miracles. Every time our faith in humanity was on the verge of taking a hit, people came forward with heartwarming deeds that restored our faith. There are a million different ways to help others win their battles, and people went all out to do that in the past year. Everywhere, people stepped forward and in their own little way tried to change the world for the better because still there are good folks on this planet, and karma makes sure these people are suitably rewarded. Here's a sneak peek into the optimistic efforts of these wonderful souls…
Daniella, Who Started Building One Home A Year For Those In Need…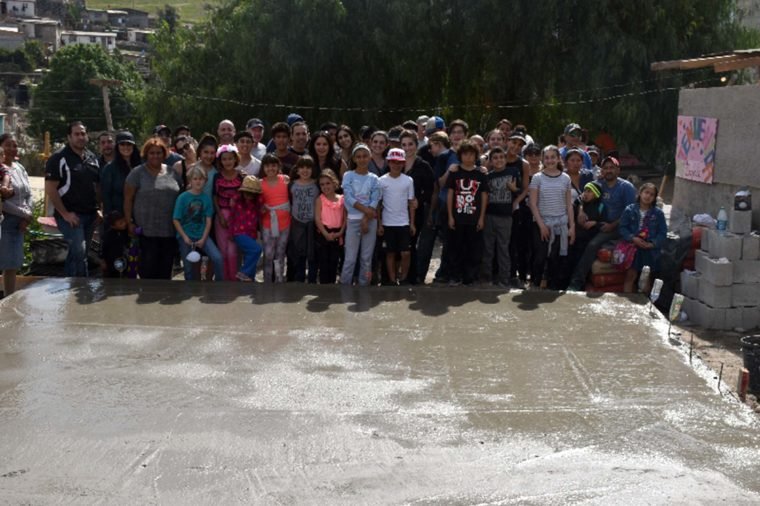 14-year-old Daniella Benitez made it her mission to help people in need by building homes with the help of a non-profit organization. She knew she wanted to do this since the day her family helped build a home in Tijuana, and according to her mother Ghada, Daniella has committed to building one home every year. Moreover, she goes down there herself to build, paint and furnish them. What a noble way to spread good vibes! 
Or Sakshi, Who Set The Perfect Example For Hustle, Determination And True Sportsmanship…  
Sakshi Kadam, a young kickboxer and a true braveheart, who's being considered as the new prodigy of Indian kickboxing. She has won 18 gold medals in Kickboxing championships at the national level. To celebrate the spirit of sportsmanship, a recent video by HP India featuring Sakshi shows the determination that do-gooders possess, even at their weakest times. The video focuses on a story of a mother who makes little efforts to remind the young kickboxer how her idol MC Mary Kom didn't accept defeat, even at her lowest moment. It also beautifully shows that all you need is a positive push to get your vibe going.  
Or Jaisal, Who Became A Human Stepping Stone For Helping Flood Victims…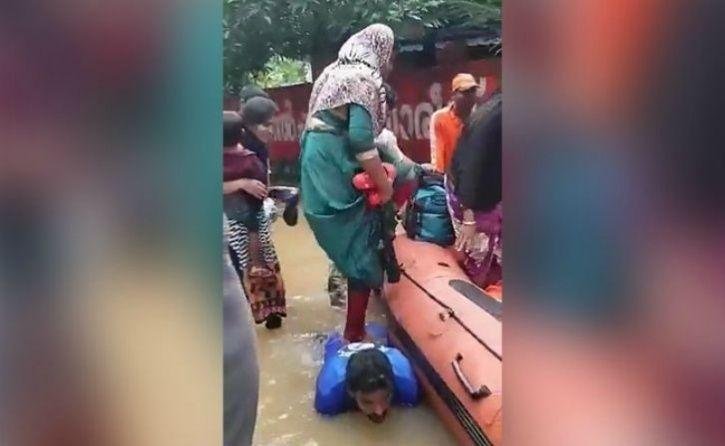 When the devastating floods hit Kerala last year, a lot of controversial comments were made about the catastrophe. But the news that surpassed all that pessimism and made headlines was that of Jaisal – a fisherman who became the stepping stone to help rescue. Jaiswal stood partially bent in waist-deep water, acting as a human bridge to help stranded victims move to rescue boats. What a noble deed indeed! This is just one of the many instances that help us restore our faith in humanity.
Or Arup Mukherjee, Who Donated His Entire Salary Every Month To Educate Underprivileged Children…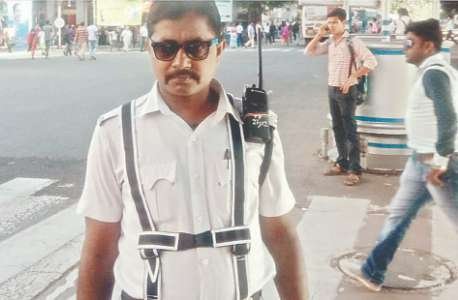 People say money cannot buy happiness. But Arup Mukherjee, a traffic constable from Kolkata, probably bought both happiness and lots of blessings, as he donated his entire salary EVERY MONTH to set up a school for the children of the Sabar tribe in Purulia. He has been doing this since 2011 when he started the school with just 20 students. The school now has nearly 112 students. Such a selfless act is surely giving some good vibe goals for 2019, innit? 
There are many stories of such heroes sacrificing and compromising to make the world a better place. And the smallest efforts often pave the way for a bigger change. So, spread your good vibes and keep working on making this planet a better place! What are your plans to spread the good vibes this year?