If you were 3-years-old and you were asked to choose a theme for your birthday party, what would your choice be? Well, for Audrey—a tiny resident of St. Louis, in America— it was, and I shit you not, 'poop'.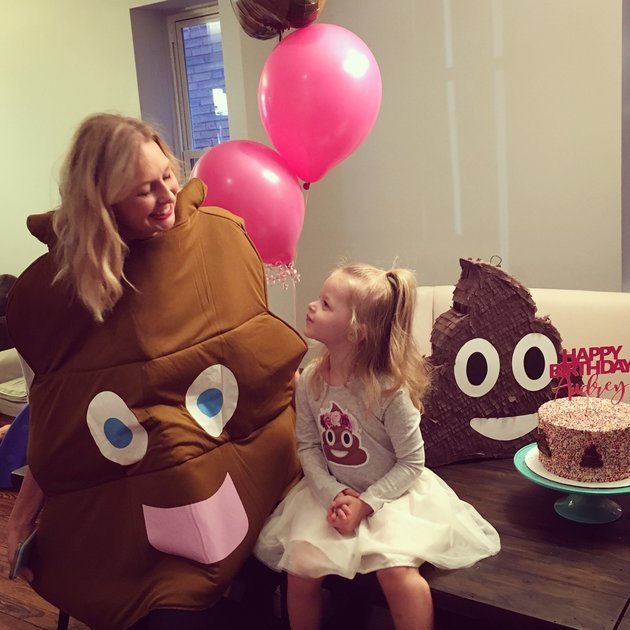 Whenever Rebecca, Audrey's mom, asked her what she wanted to do for her party, Audrey showed an inclination towards poop balloons and a poop cake. Even after Rebecca tried suggesting other themes, Audrey was head strong on this one.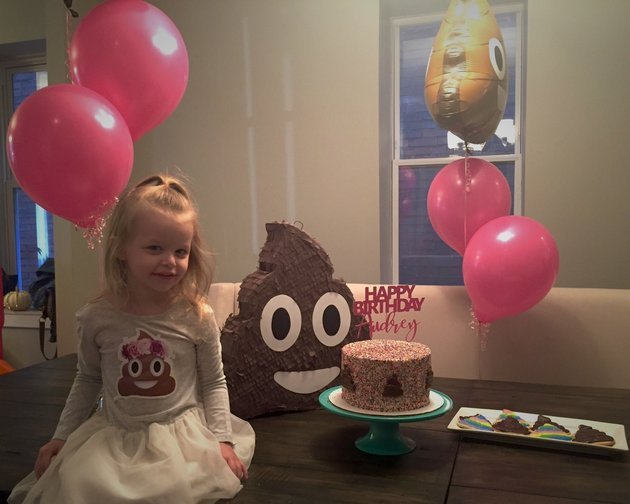 Poop, as a theme, didn't seem too bad an idea for Audrey's parents who went on to execute it last year in October at their family home. 
There were various games to keep the guests entertained like 'pin the poop' and also, a poop emoji-shaped piñata filled with Tootsie Rolls and Hershey's Kisses. Rebecca didn't shy away from dressing herself in a poop costume, either.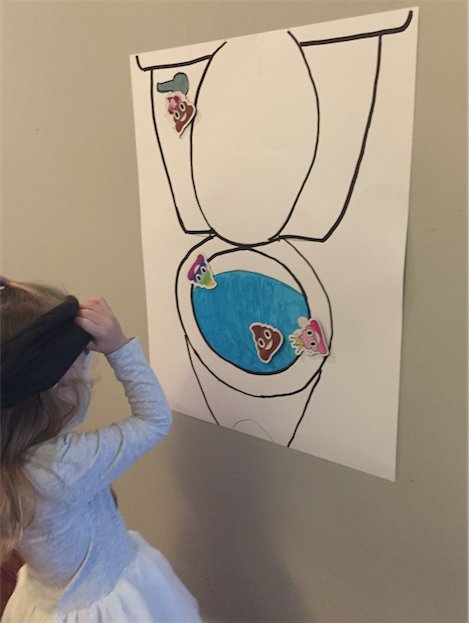 There were also poop-themed cookies and cakes to add that extra touch of poopiness.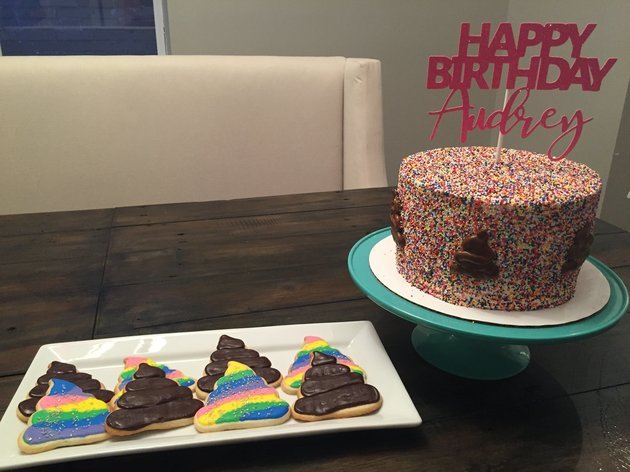 The best part was that everyone was really amused by this crazy theme. Even the grandparents couldn't react any other way but with a series of laughter.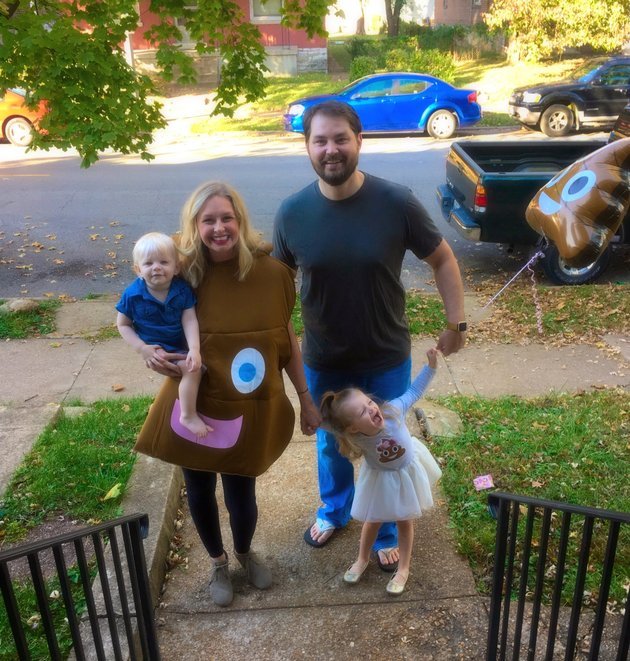 In the hope that other parents encourage their kids the same way, she told The Huffington Post,
Audrey is definitely her own person. I hope she always has the confidence she has now. She is so funny and the best big sister. I feel like in this time of Facebook and Pinterest, we sometimes get caught up in trying to impress other adults. This party wasn't for me, it was for Audrey. I love that we will look back at pictures, and it will represent her at 3 ― my funny and quirky little girl.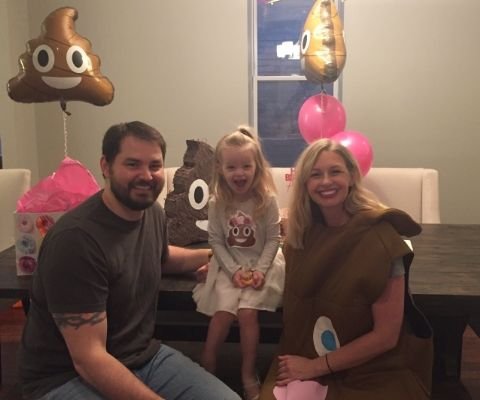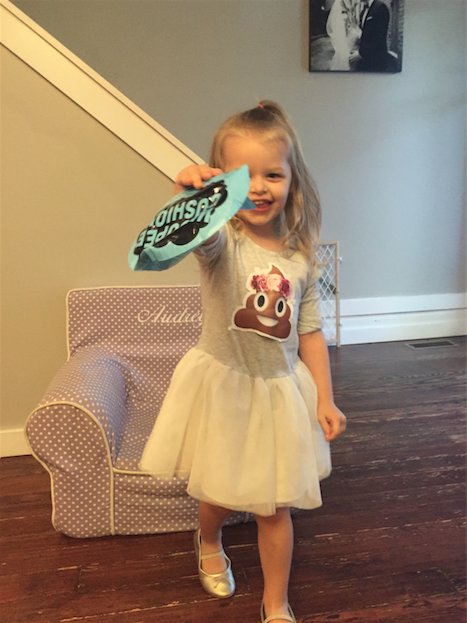 Such a heart warming story this is. Parents, are you listening? Embrace the weird!