Landslides triggered by heavy rains have killed at least 42 people in Bangladesh, authorities said today.
A depression in the Bay of Bengal influenced the weather all over the country yesterday, bringing about incessant rainfall which inundated Dhaka and Chittagong cities.
Twenty five people were killed in Rangamati, 11 in Rangunia and Chandanaish upazilas of Chittagong and six in Bandarban, Dhaka Tribune quoted officials as saying.
Chittagong district administration has formed two teams led by two executive magistrates to avoid further incidents of landslides. They will evict people living at risky spots near the hills.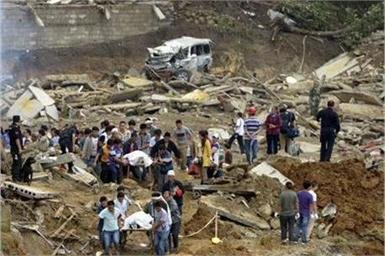 The latest disaster came after Cyclone Mora smashed into Bangladesh's southeast last month, killing at least eight people.