A few days ago, we may have not even heard of his name, but today, the whole country was waiting with bated breaths for the safe return of its brave son Abhilash Tomy, the intrepid sailor whose yacht broke down in the South Indian Ocean during the 2018 Golden Globe Race.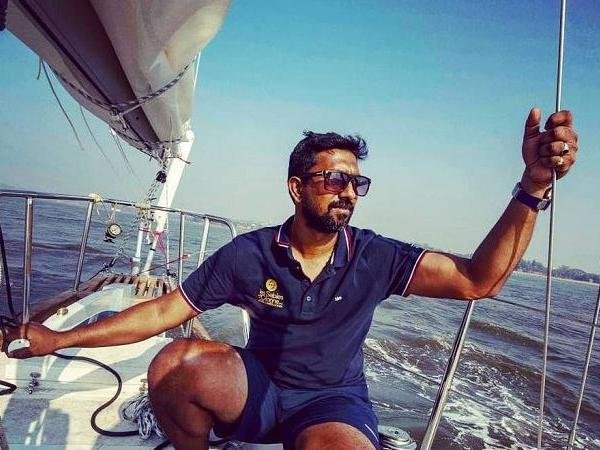 For the uninitiated, Golden Globe Race is a nonstop, 30,000-mile solo yachting competition in which the participants sail around the globe without the use of any modern equipment.
Abhilash Tomy was the only Indian in the race among 10 other participants from various countries.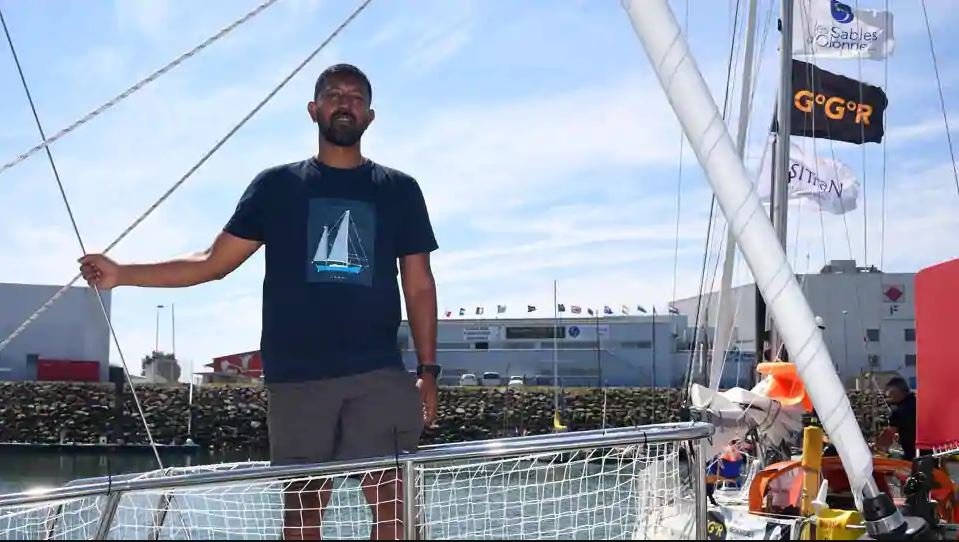 With his father employed in the Naval police, Tomy's affair with the daunting sea waves began right from his childhood. 
The 39-year-old Indian naval officer is the first Indian and second Asian to complete a solo non-stop circumnavigation around the world in a sailboat in 2012-13.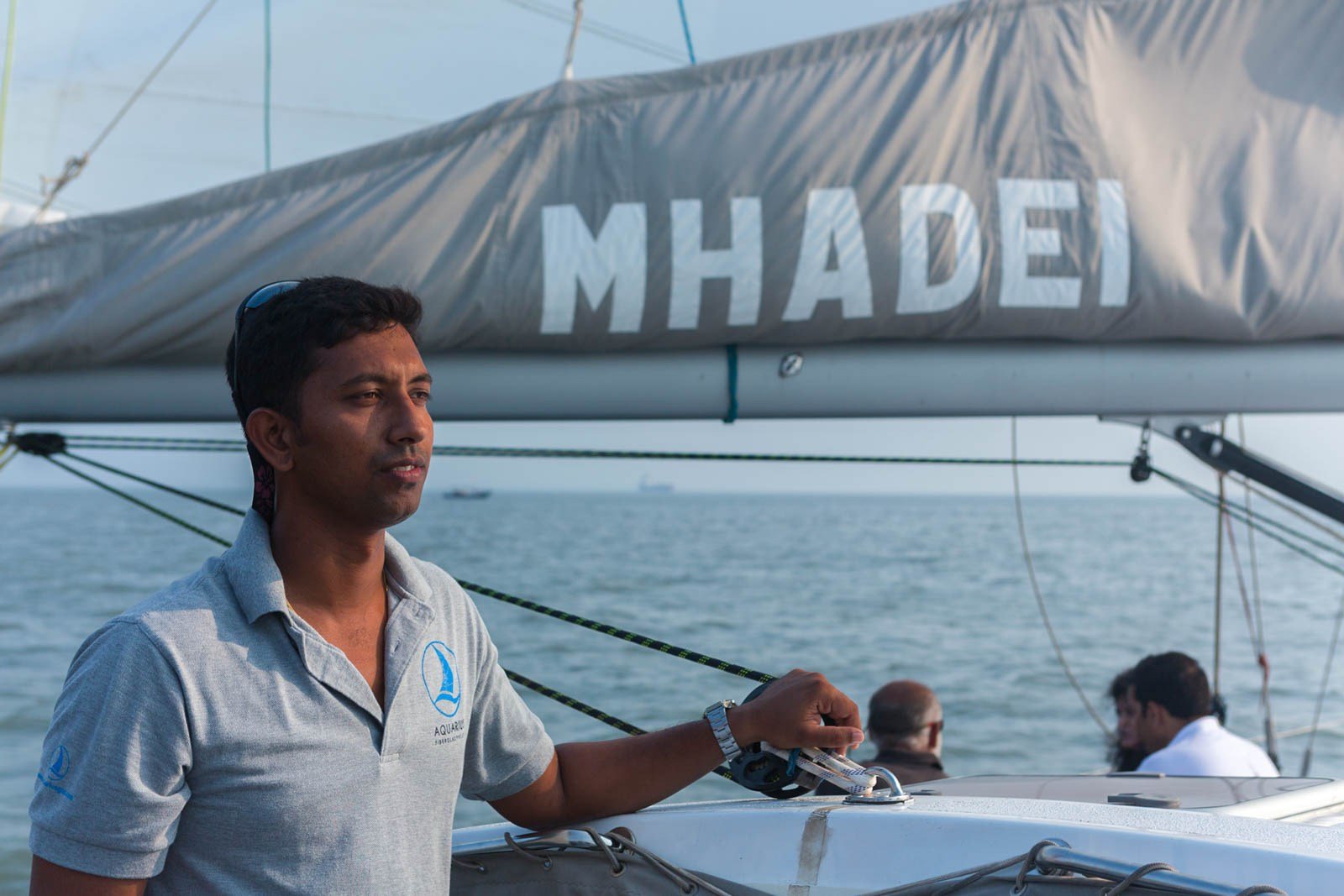 This year, on July 1, he set out for his second sea voyage, participating in the Golden Globe Race 2018 race which started from Les Sables d'Olonne in the south of France. 
Abhilash was racing Thuriya, a 36-foot indigenous boat which was a copy of Sir Robin Knox-Johnston's original sailboat, the British sailor who was the first person to solo circumnavigate around the world non-stop.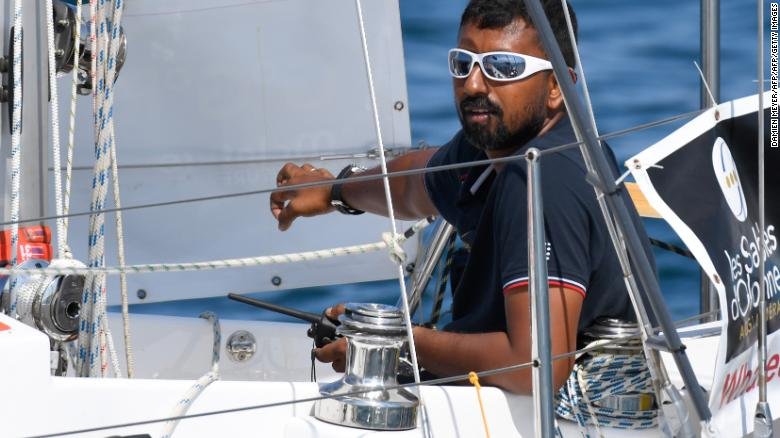 84 days into the race, after sailing over 10,500 nautical miles, Tomy's boat was hit by high-speed winds and 14-metre high sea waves. Thuriya's mast got completely destroyed when Tomy was around 1,900 miles southwest of Perth, Australia. 
When the situation worsened, Tomy sent a message to the race organisers saying "ROLLED. DISMASTED. SEVERE BACK INJURY. CANNOT GET UP. After this, there was no word from him for the next 15 hours.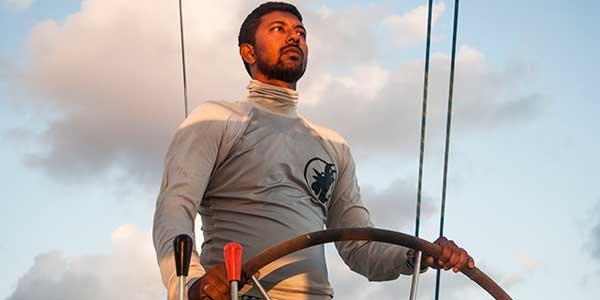 The organisers received one more tip about Tomy's whereabouts when they received another message from him which read "ACTIVATED EPIRB (Emergency Position Indicating Radio Beacon). CAN'T WALK. MIGHT NEED STRETCHER."
In the following messages, Tomy informed the race organisers that though he was safe, he was unable to move and fetch food. His message read: "CAN MOVE TOES. FEEL NUMB. CAN'T EAT OR DRINK. TOUGH 2 REACH GRAB BAG."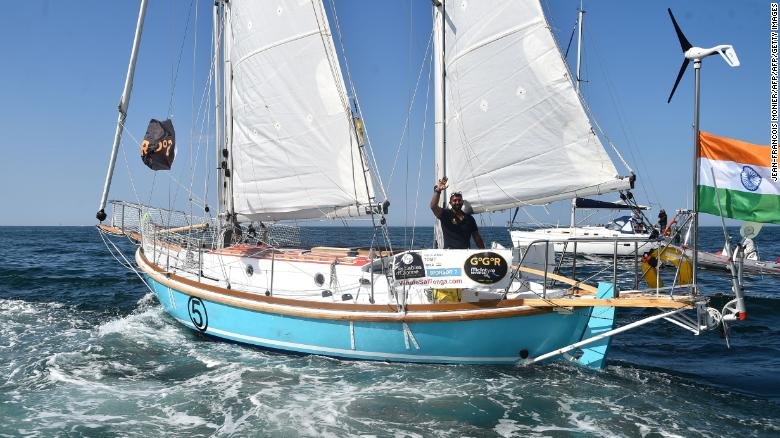 By this time, international as well as Indian rescue teams had sprung into action. Indian Navy and Royal Australian Air Force aircraft kept a close watch over Tomy's boat.
An Indian Navy aircraft spotted Tomy's sailboat "rolling excessively" in the South Indian Ocean. The rescue process became even more complicated as Tomy's satellite phone was damaged and he wasn't able to reach the handheld VHF radio due to injury, making it impossible for the rescuers to contact him.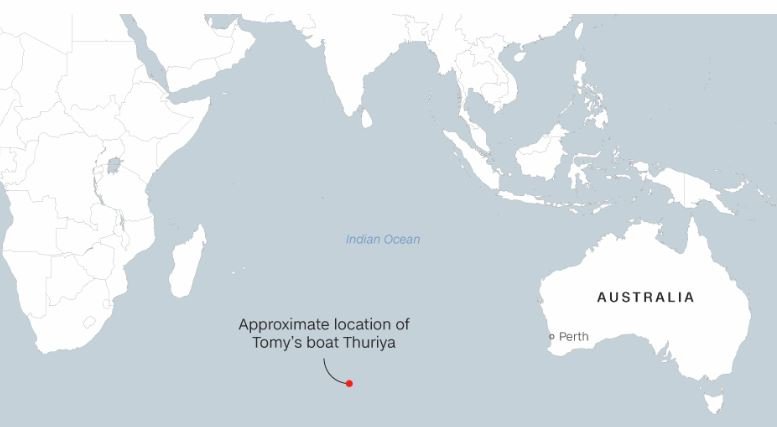 Finally, after a multi-national rescue effort to save the sailor, the French fisheries vessel Osiris was finally able to save Tomy. Indian Navy spokesperson Capt. D K Sharma told CNN:
Commander Tomy has been rescued. He is conscious. He is fine. He was rescued by the French fisheries vessel Osiris. They used a generic craft — a rubberized craft — and brought him out on a stretcher.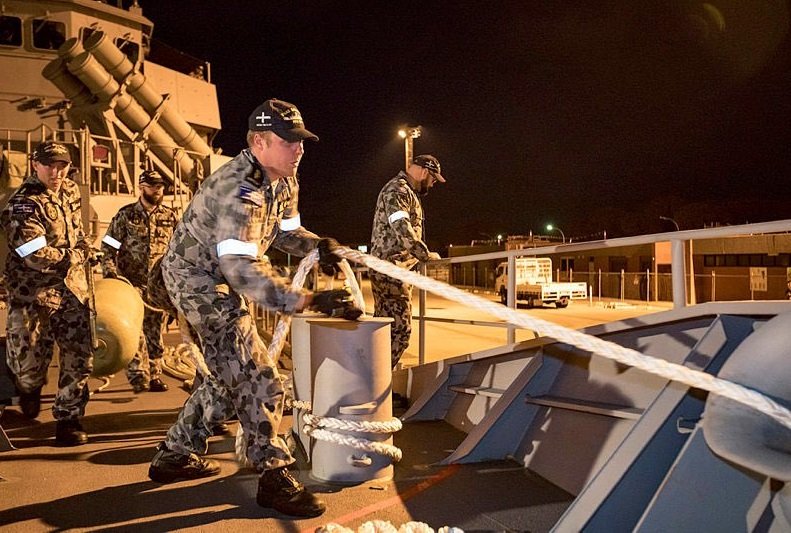 The Golden Globe Race's website described Tomy as one of India's most prominent sailors and a pilot in the Indian Navy.
Tomy also represented India in the 2011 Cape Town to Rio Race, the Spanish Copa del Rey Race in 2014 and the Korea Cup for two consecutive years.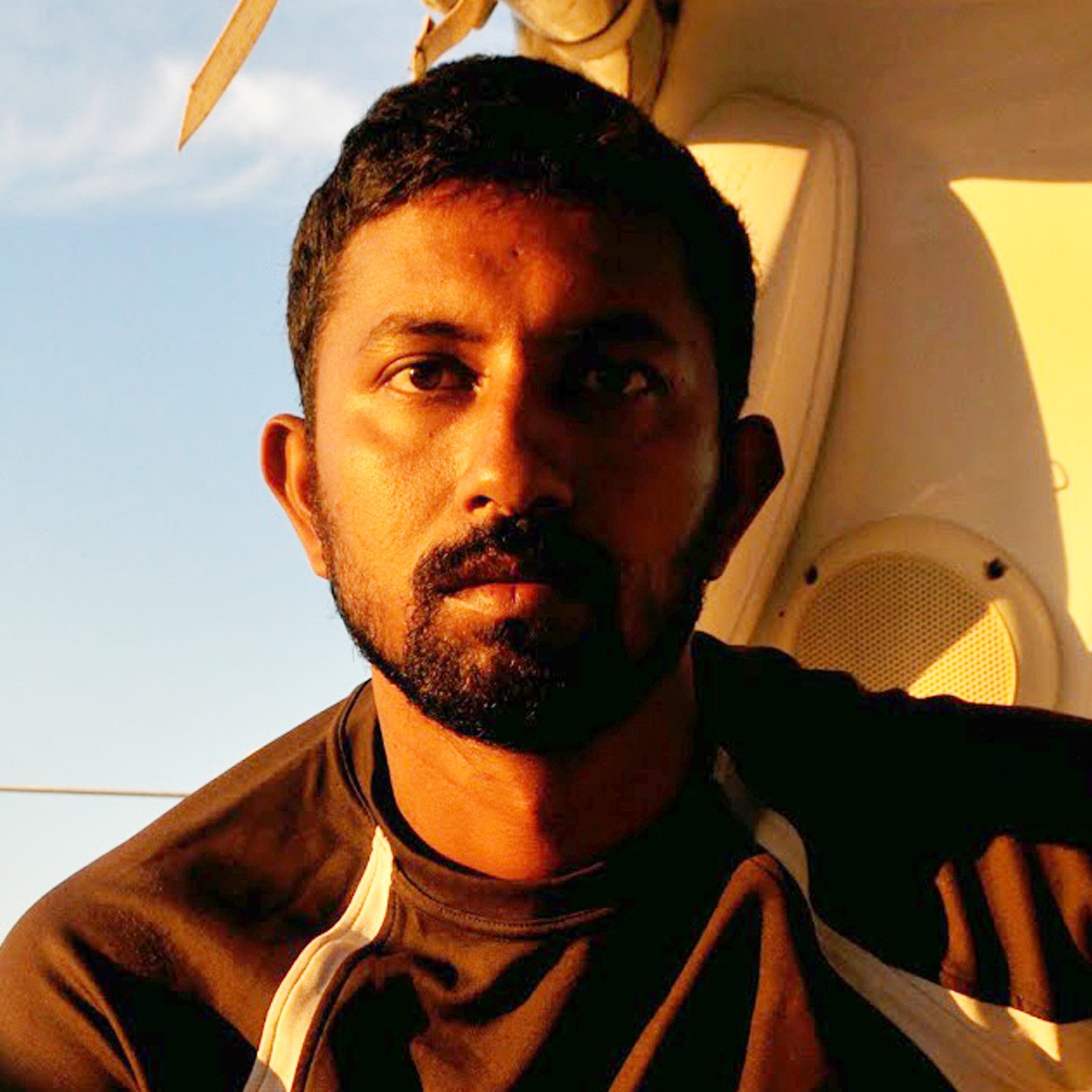 For his exceptional bravery at sea, the Indian naval commander was also awarded the Tenzing Norgay National Adventure Award, the Kirti Chakra and Mac Gregor medal.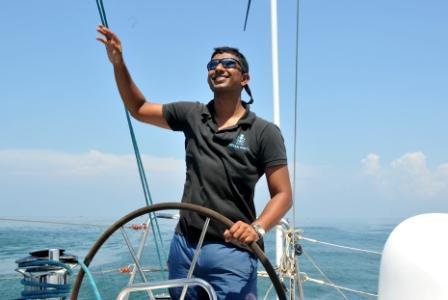 Right now, the yachtsman is in a stable condition and recovering well. Defence Minister Nirmala Sitharaman updated everyone on his health condition and wrote: 
A sense of relief to know that naval officer @abhilashtomy is rescued by the French fishing vessel. He's concious and doing okay. The vessel will shift him to a nearby island (I'lle Amsterdam) by evening. INS Satpura will take him to Mauritius for medical attention. @PIB_India

— Nirmala Sitharaman (@nsitharaman) September 24, 2018
Here's wishing a speedy recovery to commander Abhilash Tomy so that he can tame the sea waves once again!