It is 2 in the afternoon and a car comes to a screeching halt in Vasant Kunj's Green Avenue Street. Seeing the car, a pack of stray dogs make a beeline for the red vehicle. It is their saviour, Achala Sharma, the lady who feeds dogs and caresses them with love and affection. 
She along with her family feeds 800 destitute dogs in Delhi.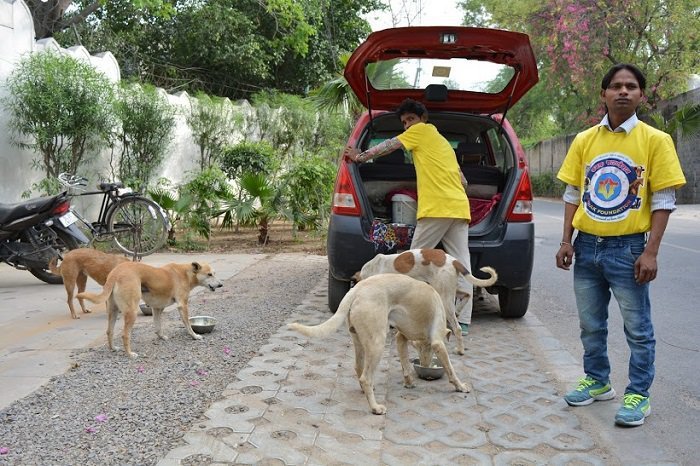 Her love affair with dogs began when she was in a boarding school in Bhopal, where she took a couple of dogs under her care.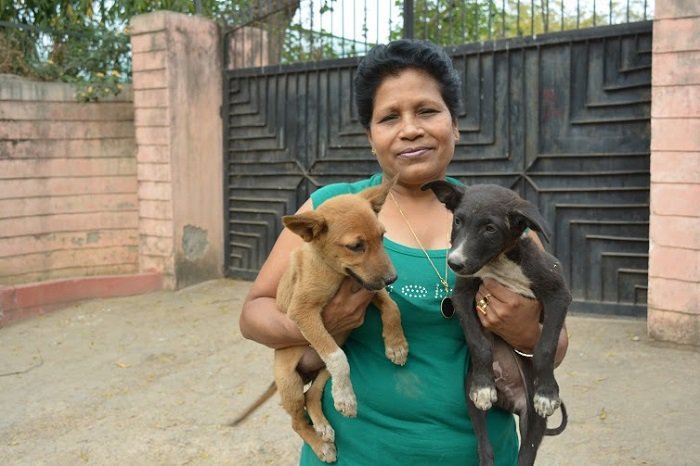 Achal also had a brief stint as a nurse in Saddam Hospital in Iraq during the Gulf War, post which she returned to India.
She used to come and play tennis in Vasant Kunj; that's where she found an abandoned stray dog with her litter of pups. She began feeding them and thus began her love affair with dogs.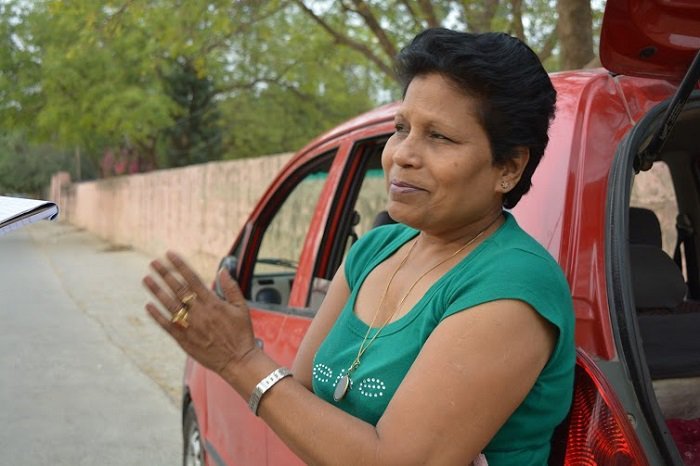 Achala, along with her family, runs a foundation called "Kanak" which takes care of abandoned dogs in Delhi.
It employs 15-20 members dedicated to the service of dogs. They nurse injured dogs and dig graves for the ones that die.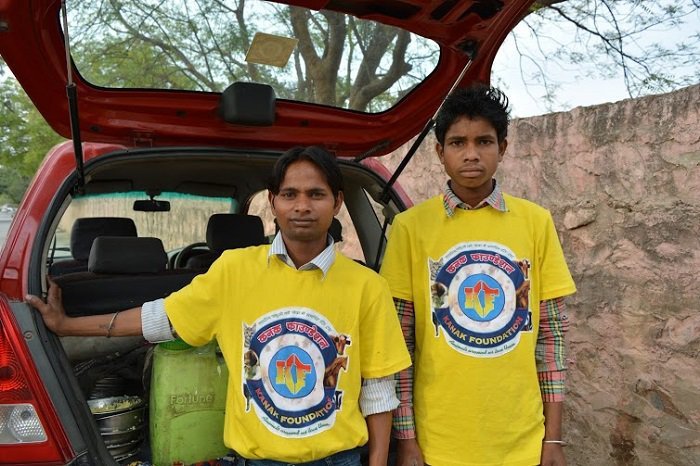 "There is no support from anyone. The neighbours hate the work that we do", complains Achala. 
"People look down upon us, just because I feed stray dogs", she says. But that doesn't deter her one bit. The monthly cost incurred by her is somewhere around ₹1.50 lakhs. To ensure enough cash is pumped into Kanak Foundation, Achal runs a placement agency in parallel.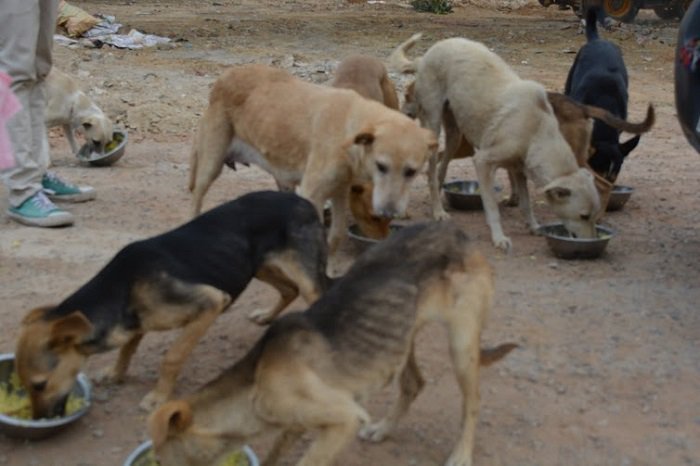 "I cannot sleep till I've fed my dogs", Achala says. 
For those willing to help her/contribute to her foundation, Achal can be contacted through:
Images courtesy: Ram Kishor