Last night at a glamorous NDTV event, actor Siddharth was honoured with the 'Indian Of The Year' award by the news giant. His extraordinary work when floods hit Chennai during the first week of November, earned him the accolade – and his acceptance speech was the most gracious way to hold a mirror up to the world of news in India.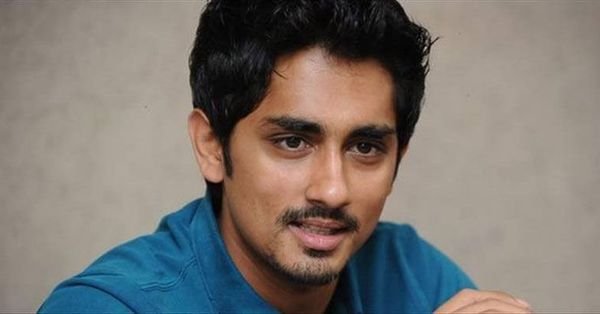 During the disastrous Chennai floods, Siddharth along with RJ Balaji created the hashtag #ChennaiMicro and used all social media avenues to deploy volunteers as fast as possible. His involvement was instrumental in saving many lives.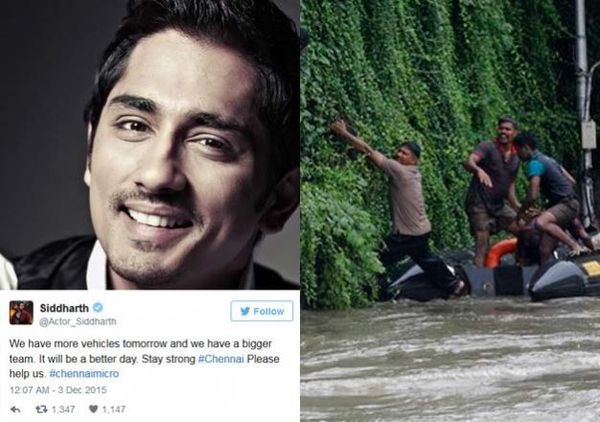 What's more, in his speech, he took the opportunity to bring people's attention to global warming as a phenomenon that we, as a race, need to be more aware of and whose repercussions we must prepare for.
What was most awe-inspiring, was the way he remarked at the shockingly scant coverage of the disaster by the mainstream national media during a time when support from them would have played an utterly vital role to those in need. Siddharth stood up for the Southern Indian community as a whole to say:
"On behalf of all of my volunteers… I have a certain request to the media – especially NDTV and the national media. This is the 'Indian Of The Year' award. Please remember, we are part of this country. Give us the same importance you give the rest of the country, because if you don't, unfortunately, they're going to stop respecting the national media."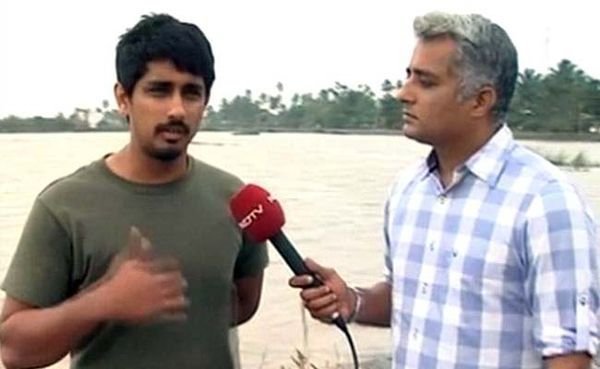 He also took the opportunity to thank the many, many people that reached out during that testing time, demonstrating that Indian patriotism and compassion are truly still alive. The actor deemed himself only one of the "faceless heroes" that made the path-breaking volunteer mission possible.
Watch the complete speech here:
It was the perfect way to accept the honour without undermining a short-coming on the media's part that was on every mind. Thank you Siddharth, for this unforgettable lesson in grace. And congratulations! 🙂