Almost 7 years after his anti-corruption movement stirred the country's political scenario, social activist Anna Hazare has once again begun an indefinite hunger strike at New Delhi's Ramlila maida demanding to appoint a Lokpal at the Centre.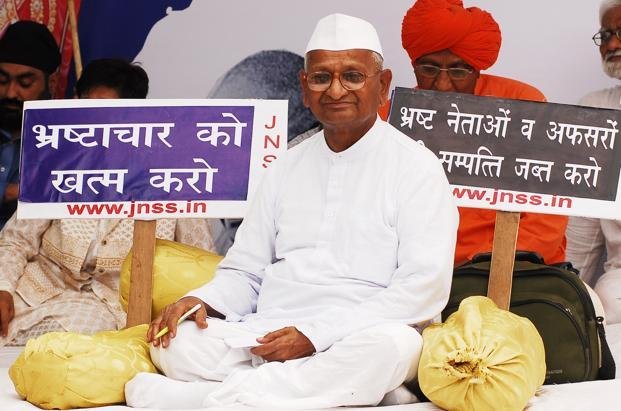 Lokpal or an ombudsman is an anti-corruption authority who investigates corruption cases against the government. Back in 2011, Hazare had begun his campaign demanding that the UPA  appoints a Lokpal to investigate cases of corruption against the government.
Earlier, Hazare had rejected the request from Prime Minister's Office (PMO) and chief minister Devendra Fadnavis for withdrawing his indefinite fast.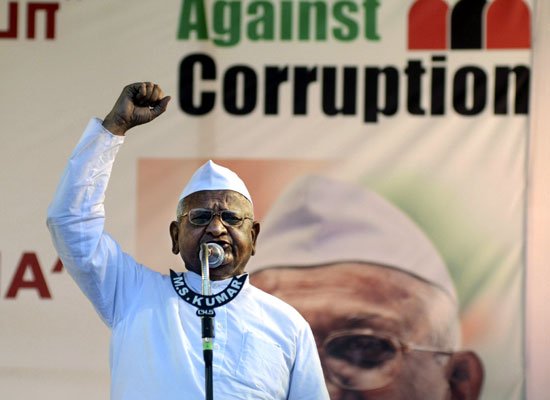 This time, he's demanding the appointment of a Lokpal at the Centre and Lokayuktas in the states, along with an implementation of the Swaminathan Commission report to address the agrarian distress.
On choosing March 23rd to re-ignite his movement he said:
The day, March 23, has been chosen on purpose as Bhagat Singh, Rajguru and Sukhdev were hanged to death on this day by the British.
Before reaching Ramlila Maidan, Hazare paid tribute at Rajghat and marched to Shaheedi Park. Thousands of people have gathered supporting the social crusader.
It remains to be seen how the movement turns out this time!