Sushmita Sen bagged the Miss Universe crown in 1994. 25 years later, Sushmita says, she still has the whole universe inside of her.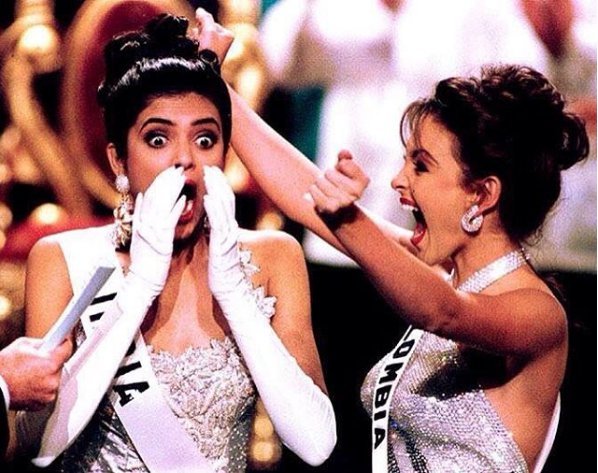 She answered questions like "If you had the time and money to embark on a great adventure, what would it be?" and "What for you is the essence of being a woman?". Sen might have wavered a couple of times but was never unsure and was always confident. It is like you could almost see the answer taking shape in her mind.  
Let's take a trip down memory lane, and listen to Miss. Sen, win the Universe over. 
No wonder, the judges loved her.