Tiny MilliAnna Worthy from Ridgeland, South Carolina was ushered into the world sporting a white streak in the midst of her jet black matted hair.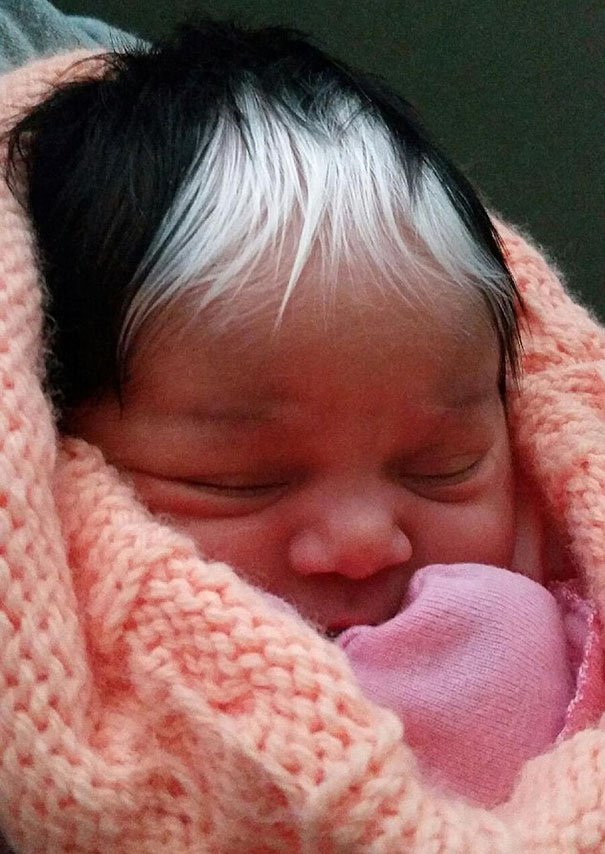 Her mother Brianna and her grandmother were delighted to see that the little girl had inherited the same streak of white hair in the middle of her forehead which they themselves carried.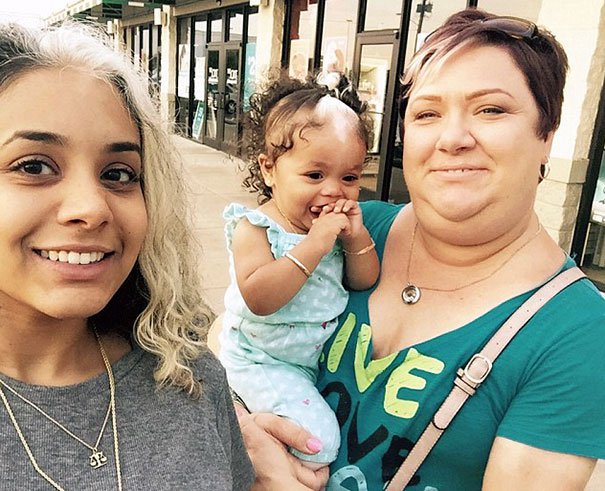 MilliAnna, her great-grandmother, grandmother and mother have Poliosis, a skin condition characterised by lack of pigment in patches of hair and the skin surrounding it.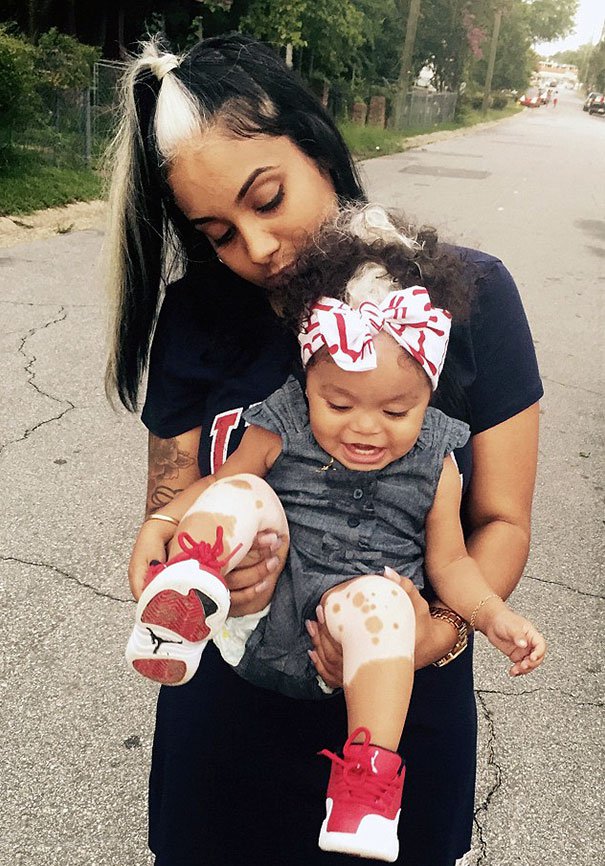 Her mother Brianna told Daily Mail, 
"We are unsure how far back the birthmark goes as my grandmother was adopted as a child and hasn't met her biological family. I was hoping she did have it. My younger sister that my mother had a few years after me didn't get it, so I didn't know if MilliAnna was going to, but once I had her and they laid her on my chest and I saw she had it I was so happy."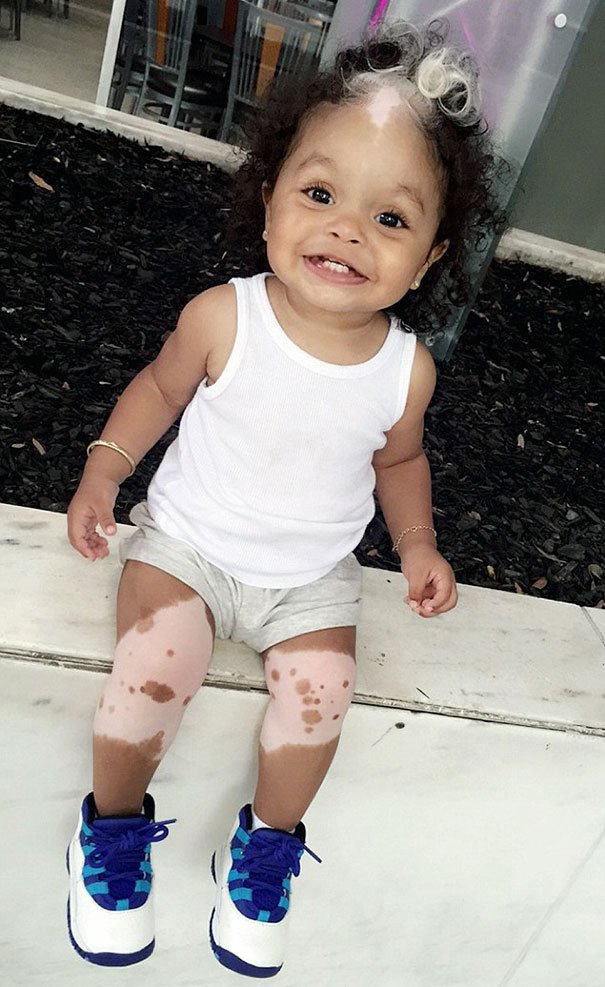 Brianna admits that the unique feature brings in a lot of questions from strangers. Sometimes the attention is not always welcome.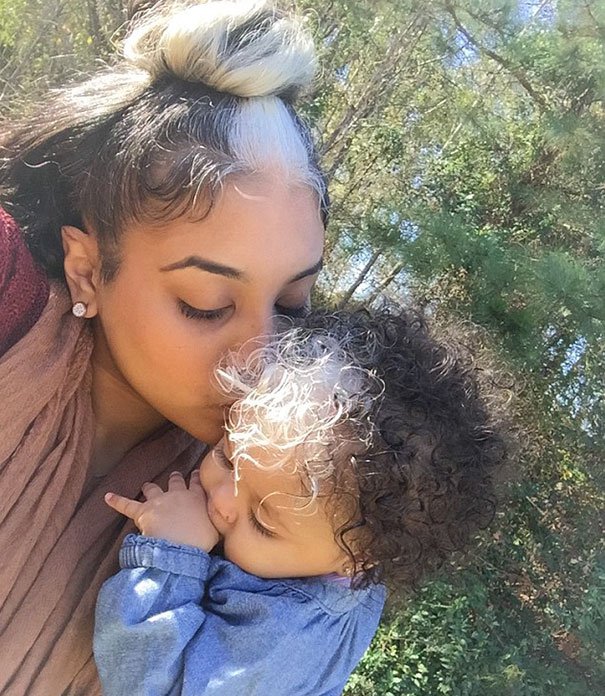 She says, 
"We definitely get stopped a lot while out and about on our daily routines. The majority of the time I welcome the polite comments and don't mind answering the many questions, but honestly, it can be overwhelming at times. When I'm in a rush and just trying to do what I need and keep going."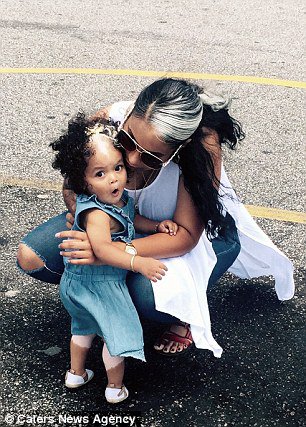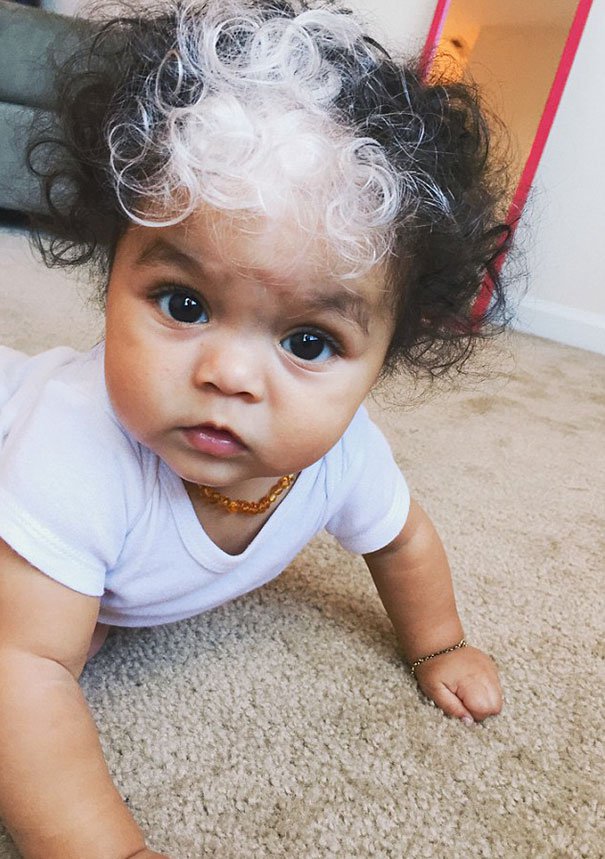 For now, 18-month-old Millianna is sporting her streak like a rockstar. Let's hope she grows up to embrace it and flaunt it as her own.