Barack Obama is arguably the most loved American President in recent times.
Apart from making some really bold choices as one of the strongest political figures in the world, Obama also kept people happy with his humour and touching gestures during the tenure. 
And even though he doesn't enjoy the position now, nothing has really changed.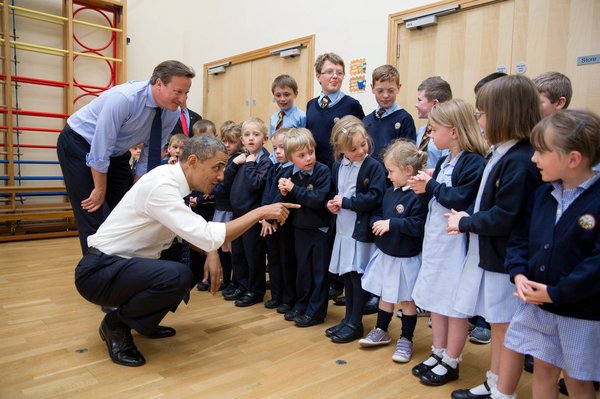 Obama recently stopped by Boys & Girls Club in Washington DC to spread some Christmas cheer. 
There's no better time than the holiday season to reach out and give back to our communities. Great to hear from young people at the Boys & Girls Club in DC today. pic.twitter.com/FSJkj1qwg9

— Barack Obama (@BarackObama) December 14, 2017
Dressed in a leather jacket and a red hat, he looked every bit the cool Santa we would all want to be visited by. 
Watch: @BarackObama stopped by the Boys & Girls Club last week to spread some holiday cheer and give back to the DC community: https://t.co/GJZH7bYxSd pic.twitter.com/fXCyZoWSVI

— The Obama Foundation (@ObamaFoundation) December 19, 2017
The kids, absolutely taken aback by this touching surprise, seemed ecstatic. 
Here's some Christmas cheer: check out @BarackObama surprising kids at the Boys and Girls Club. #ObamaAndKids pic.twitter.com/RR0EOxSU8R

— Katie Hill (@KatieMHill) December 14, 2017
Now, that's some way to celebrate Christmas.