There are times when we gawk at a stellar picture portrait with more amazement and appreciation for the photographer's skill than admiration for the people featured in it. 
While 'Every picture tells a story' might be a phrase for different context, these photographs from 'Place and Photo' project by Brazilian photographer Gilmar Silva tell the actual story of transforming raw snaps into awe-worthy pictures. 
The brilliant amalgamation of high-quality camera, creative vision, perfect angle and photo-shop finesse prove photography is truly an art and these pictures are a witness to that: 
1. Ever imagined this would be the original shot?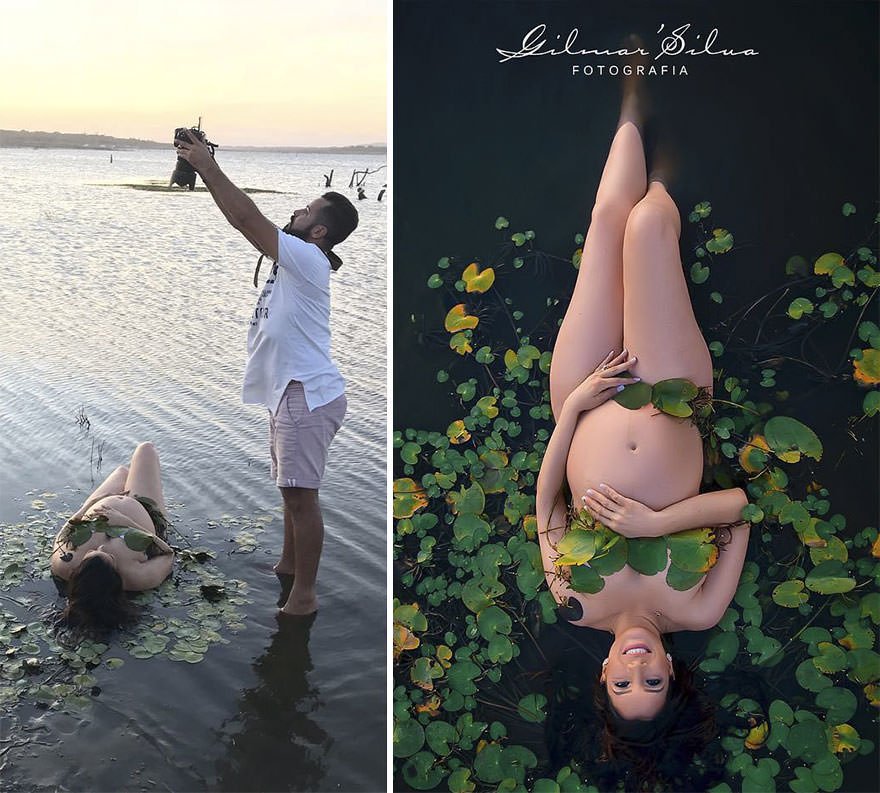 2. Such creativity. Wow!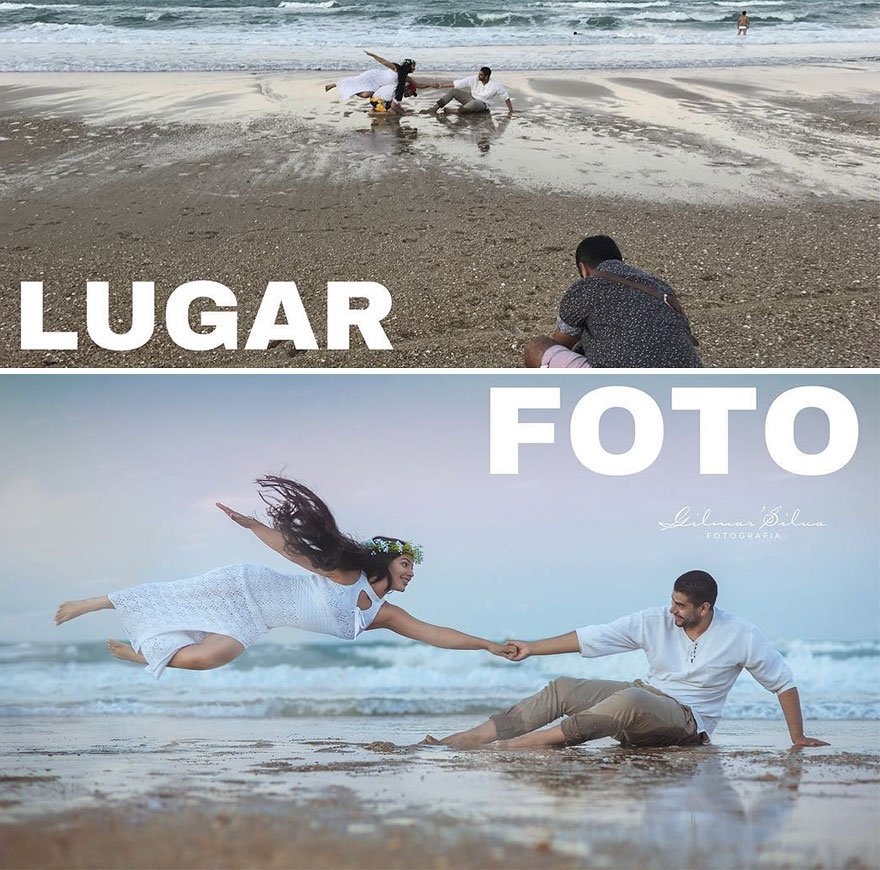 3. The struggle behind that dreamy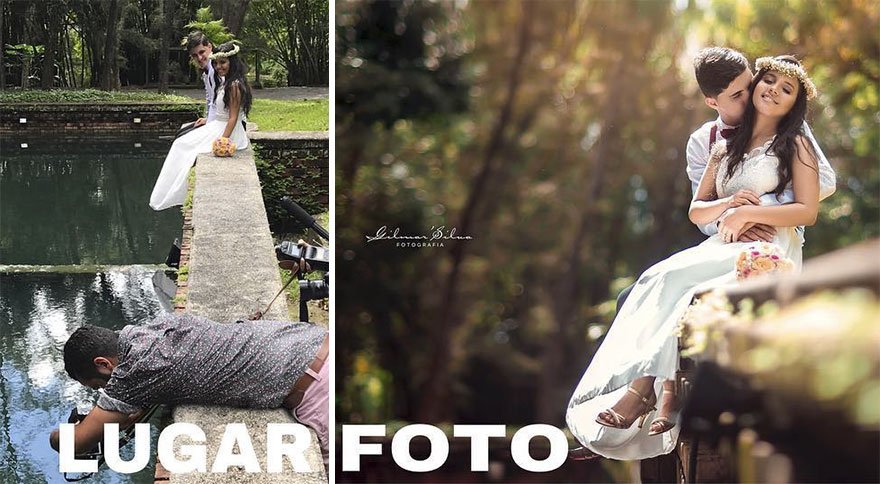 4. I want such a picture please!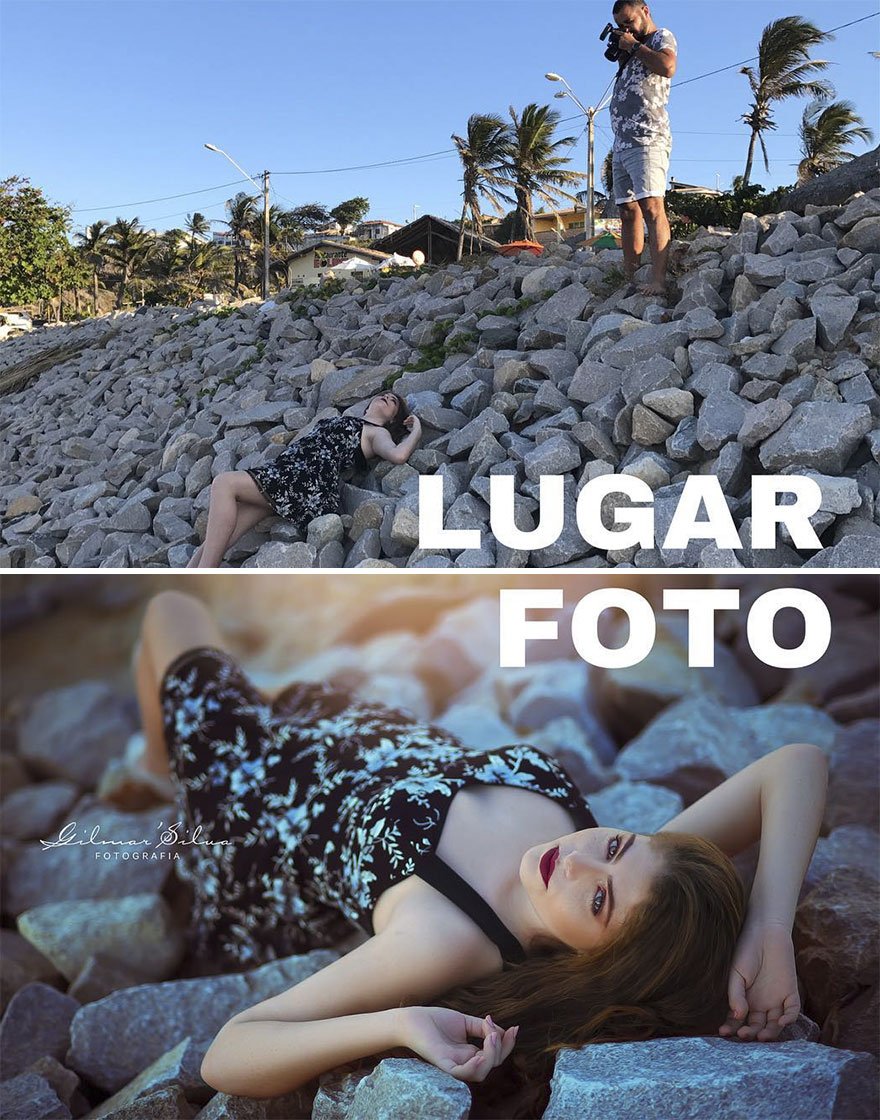 5. The efforts to make your big day memorable!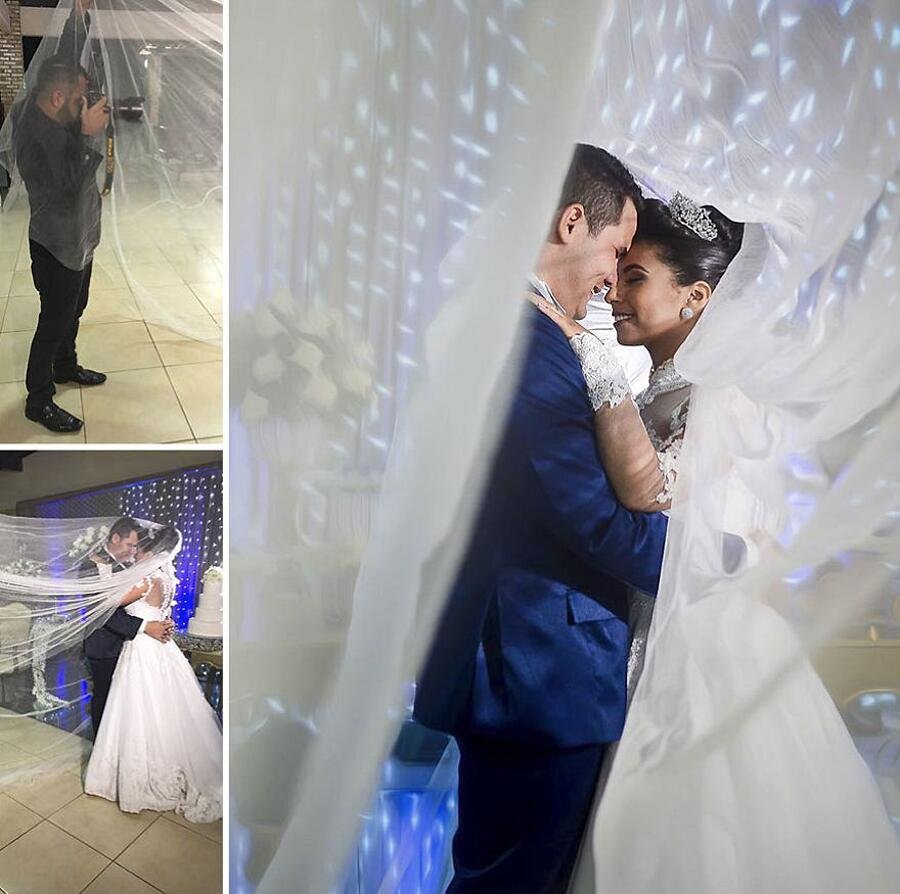 6. Total wallpaper material. So cute!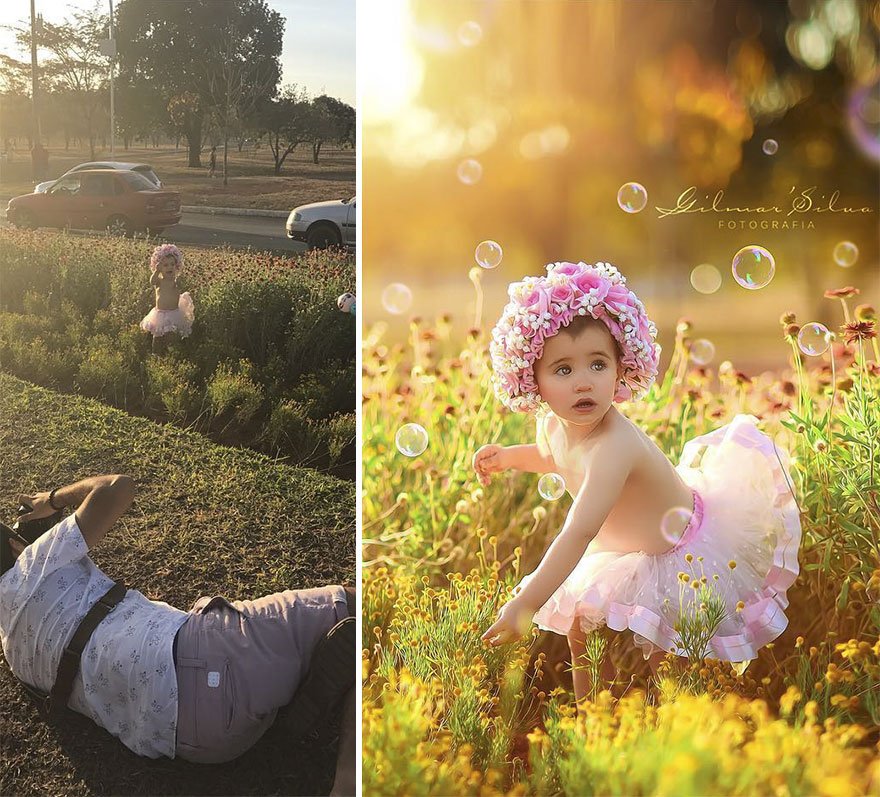 7. Simply amazing.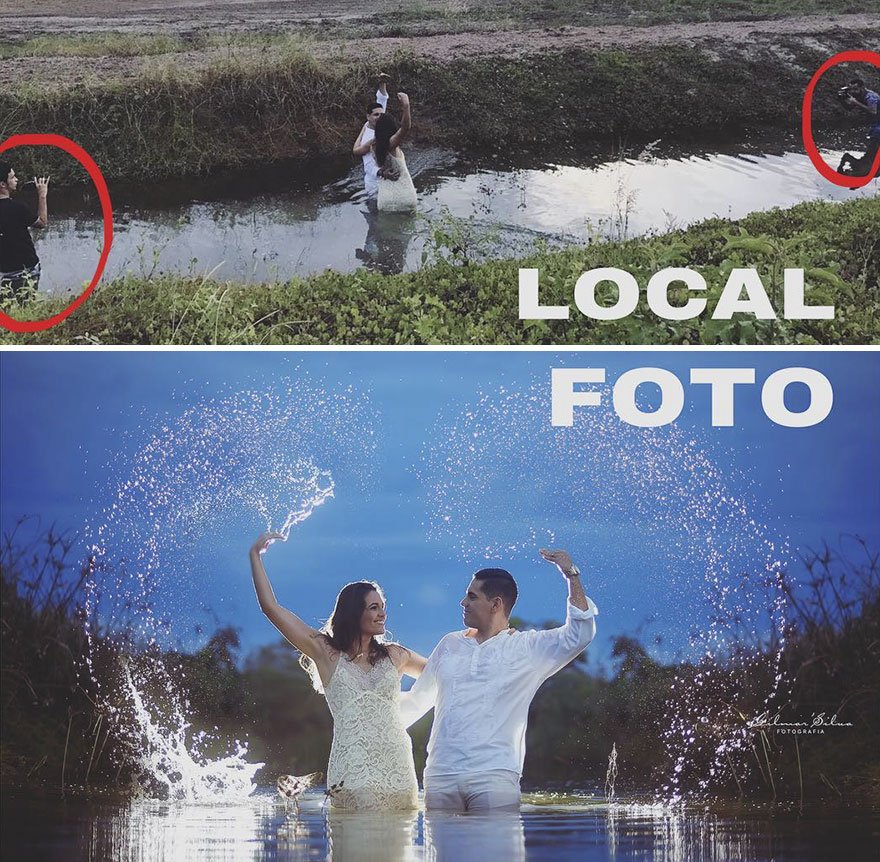 8. And that's the outcome of a picture against a dull background.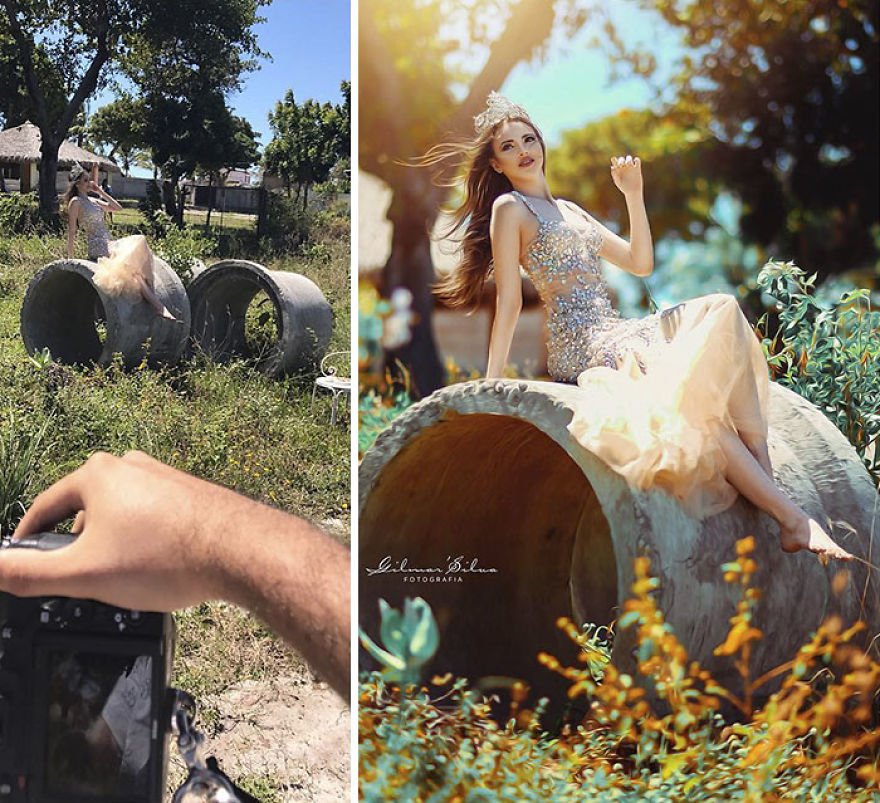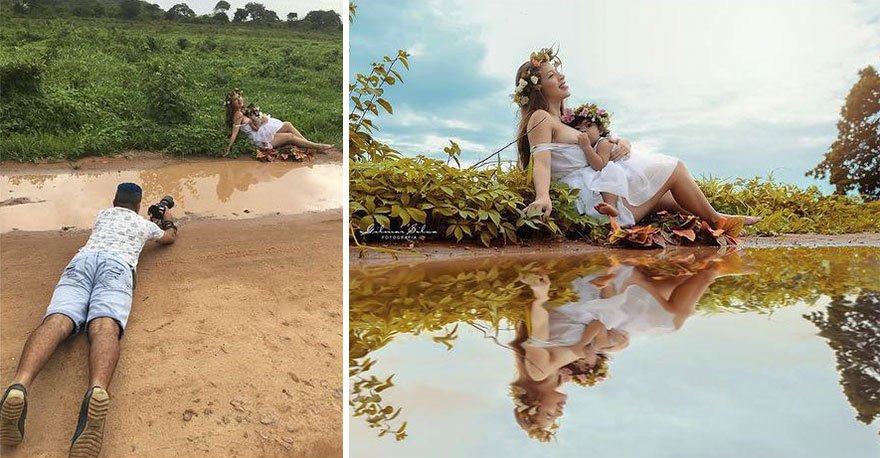 10. The addition of snow! I'm officially mesmerized.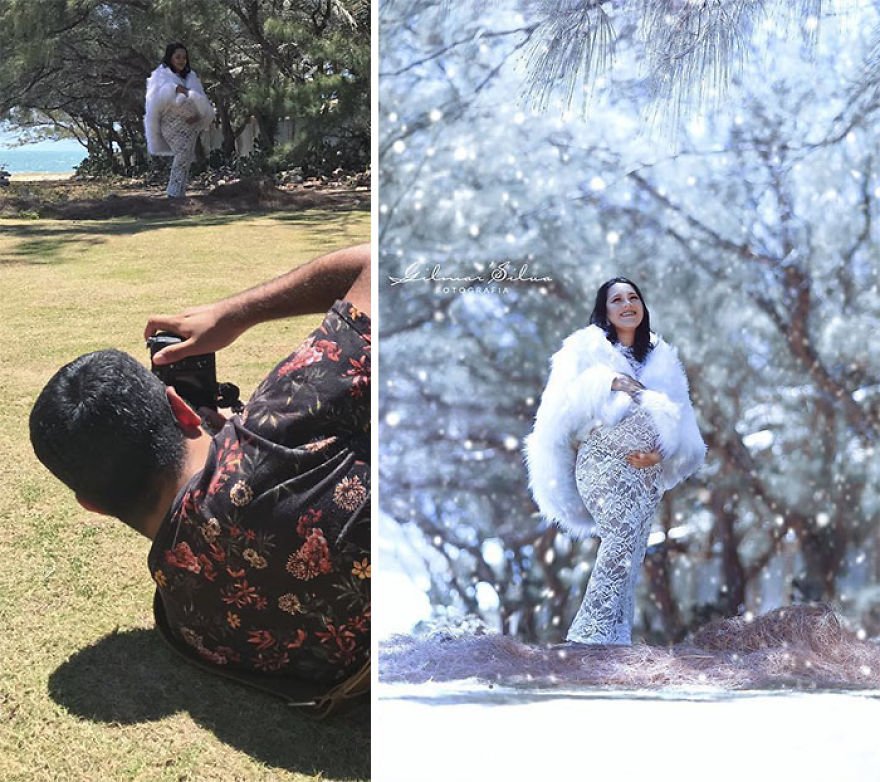 11. Could you have guessed the truth behind this one?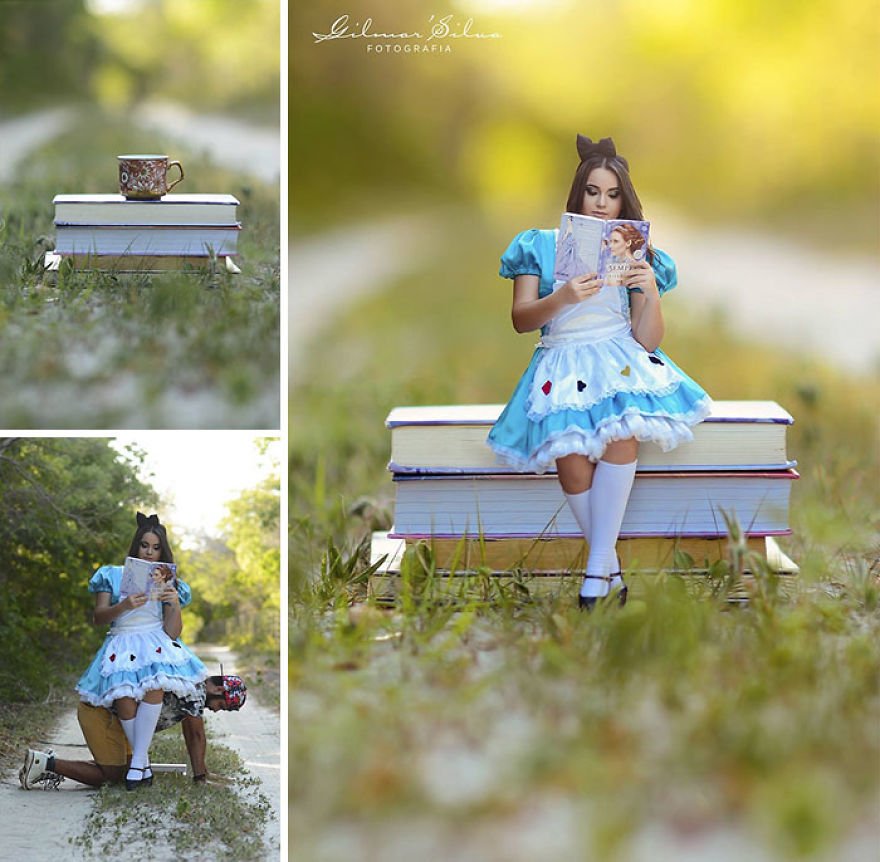 12. Kudos to the imagination!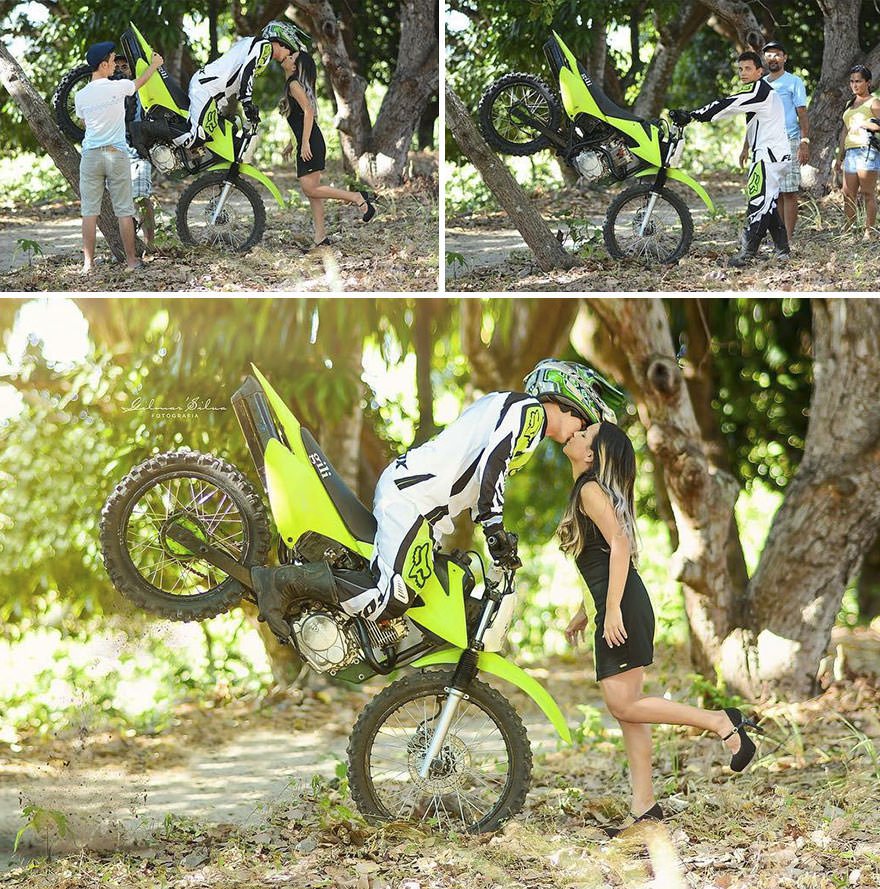 13. Such a gorgeous maternity shoot.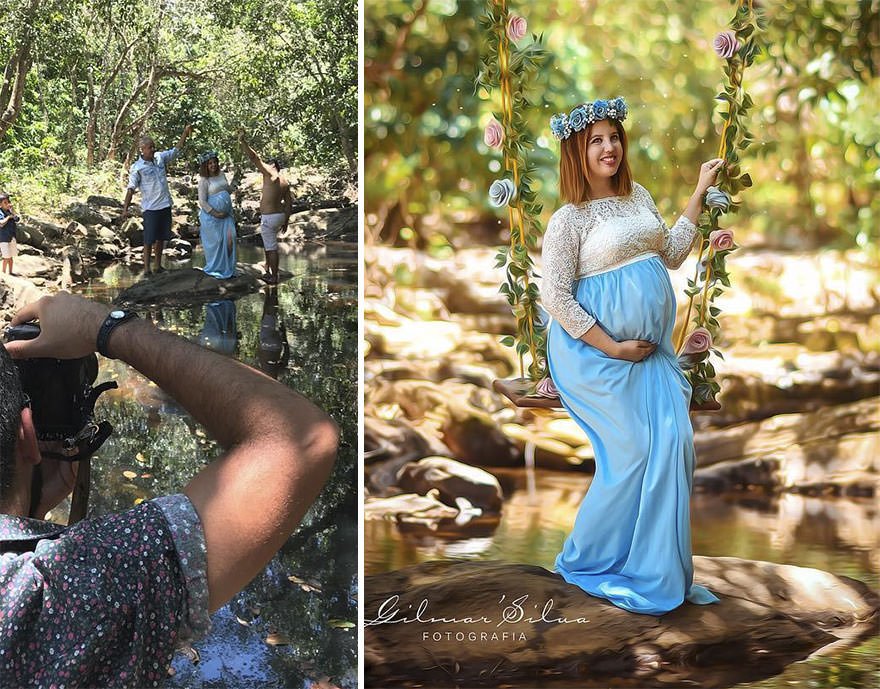 14. Look at the kind of dedication to get that perfect shot.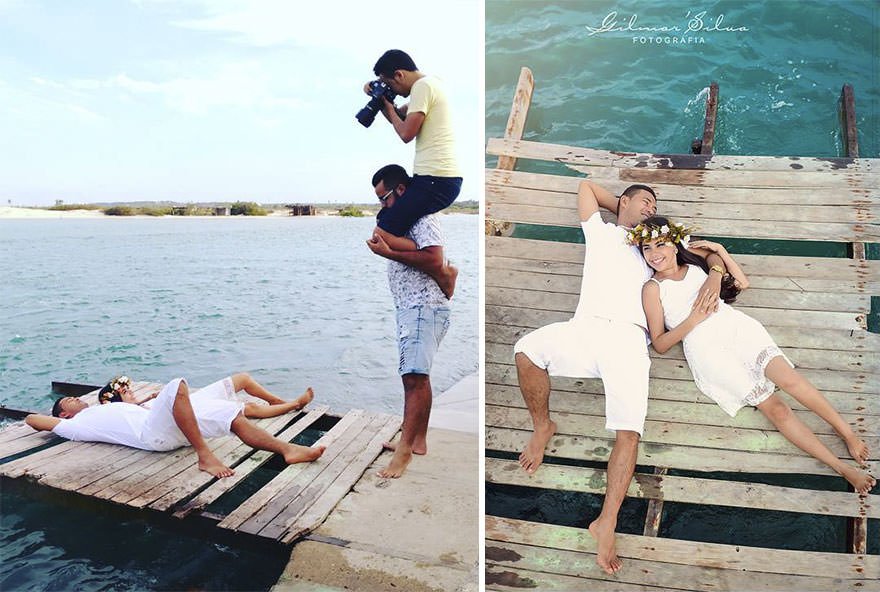 15. This is truly commendable.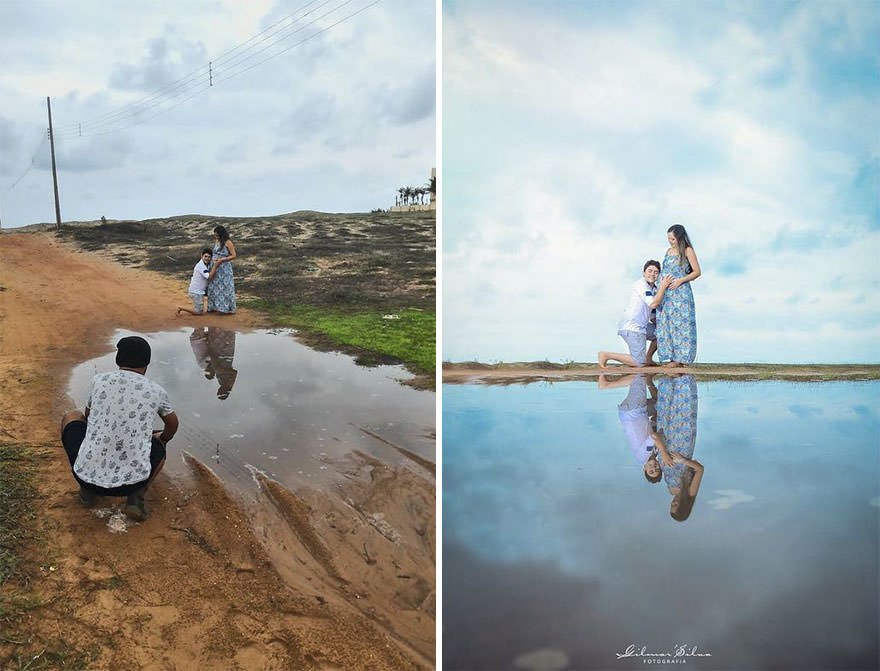 16. Editing level = Wow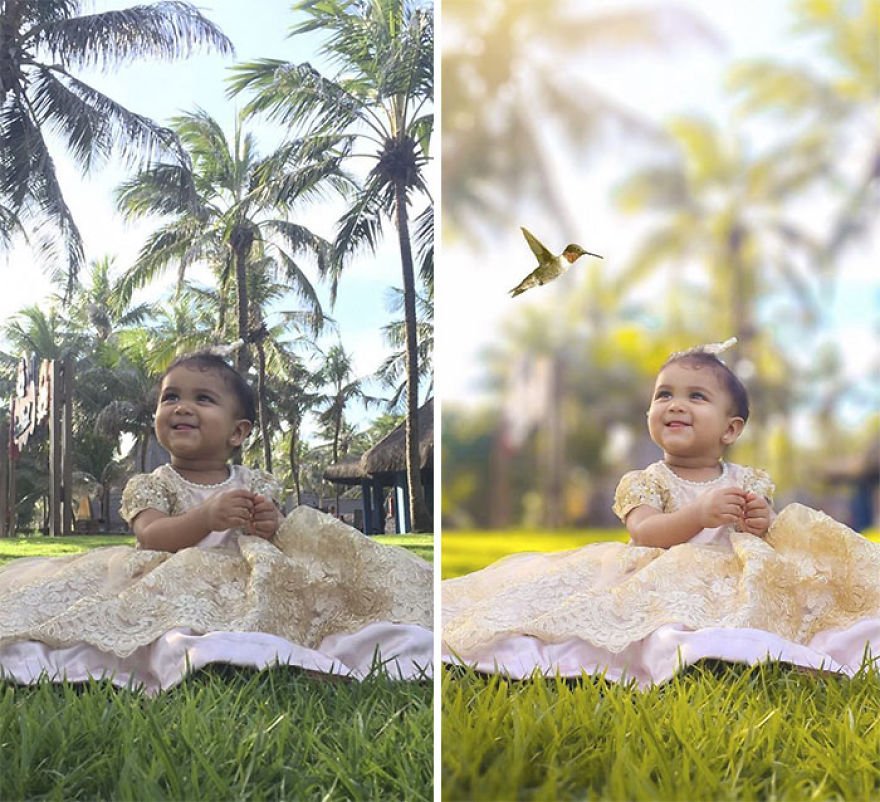 17. Going to extreme lengths to get you that perfect shot.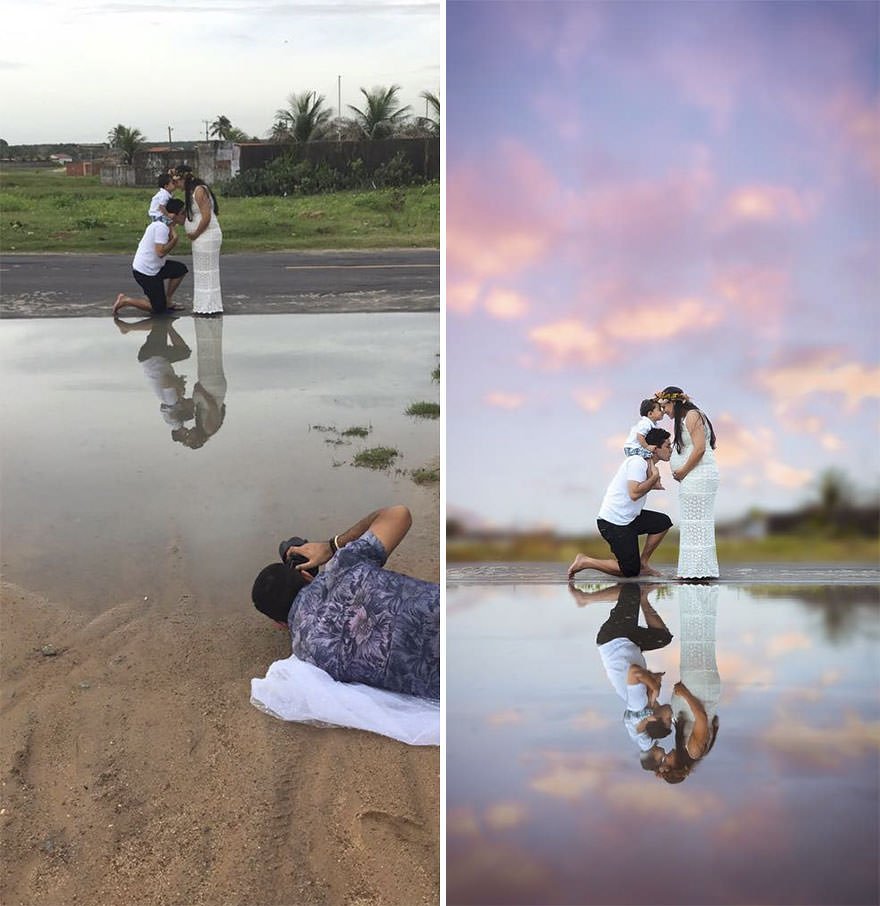 18. And then comes such artistry!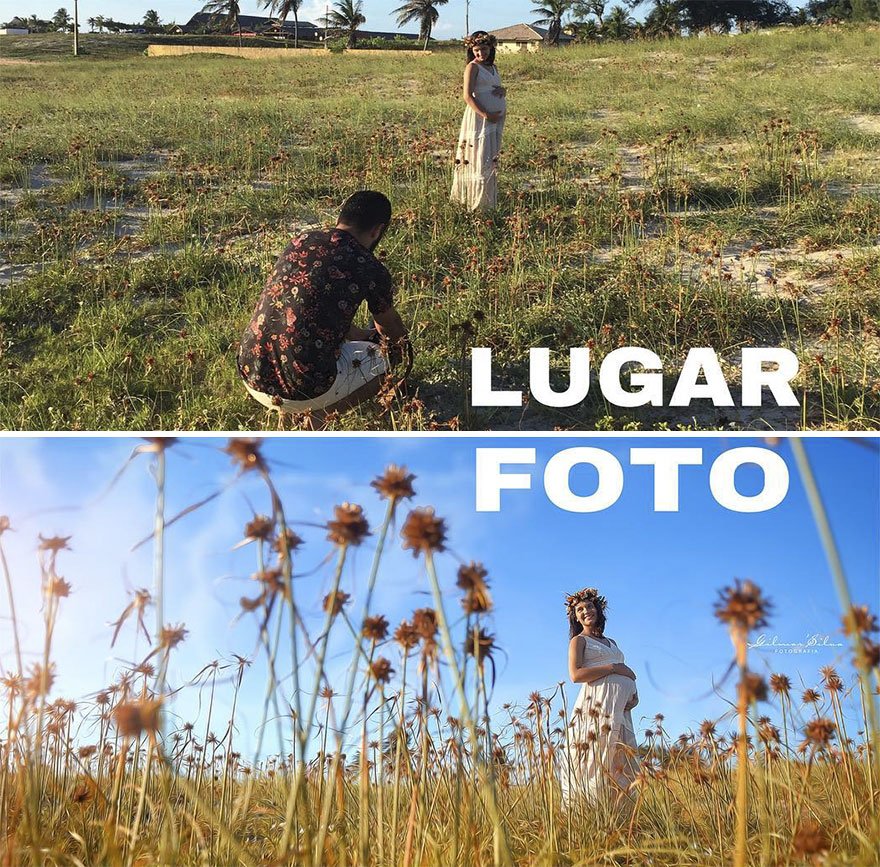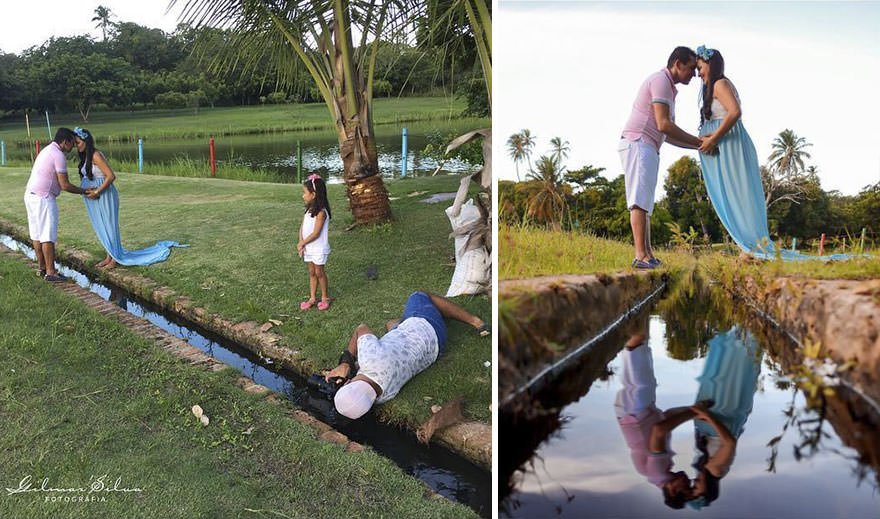 20. Pre-wedding shoot goals!