Reshma Bano Qureshi is a 22-year-old girl from the chawls of Mumbai. In a reversed chronological order, her story goes something like this – an Indian model, a vlogger, an anti-acid campaigner, face of an NGO and an acid-attack survivor.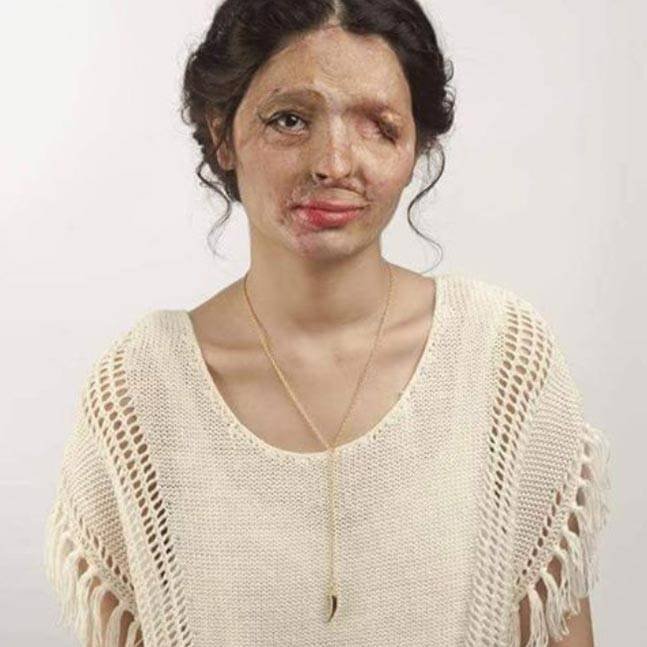 How she overcame one of the most gruesome gender-based crimes and subsequent depression to champion life is a story of great inspiration and strength. And in a conversation with ScoopWhoop, Reshma took us through it all.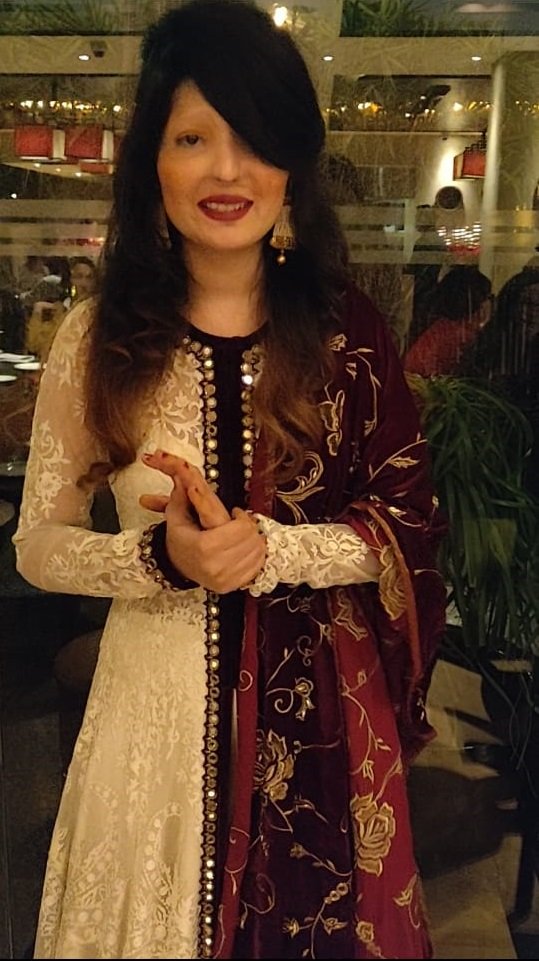 She didn't let her identity get reduced to that of being an acid attack 'victim'. 
She fought depression and societal victimisation to script history by becoming the first acid-attack survivor to walk the ramp, and the author of the first autobiography written by a survivor of gender-based crimes in South Asia, according to Being Reshma's co-author, Tania Singh.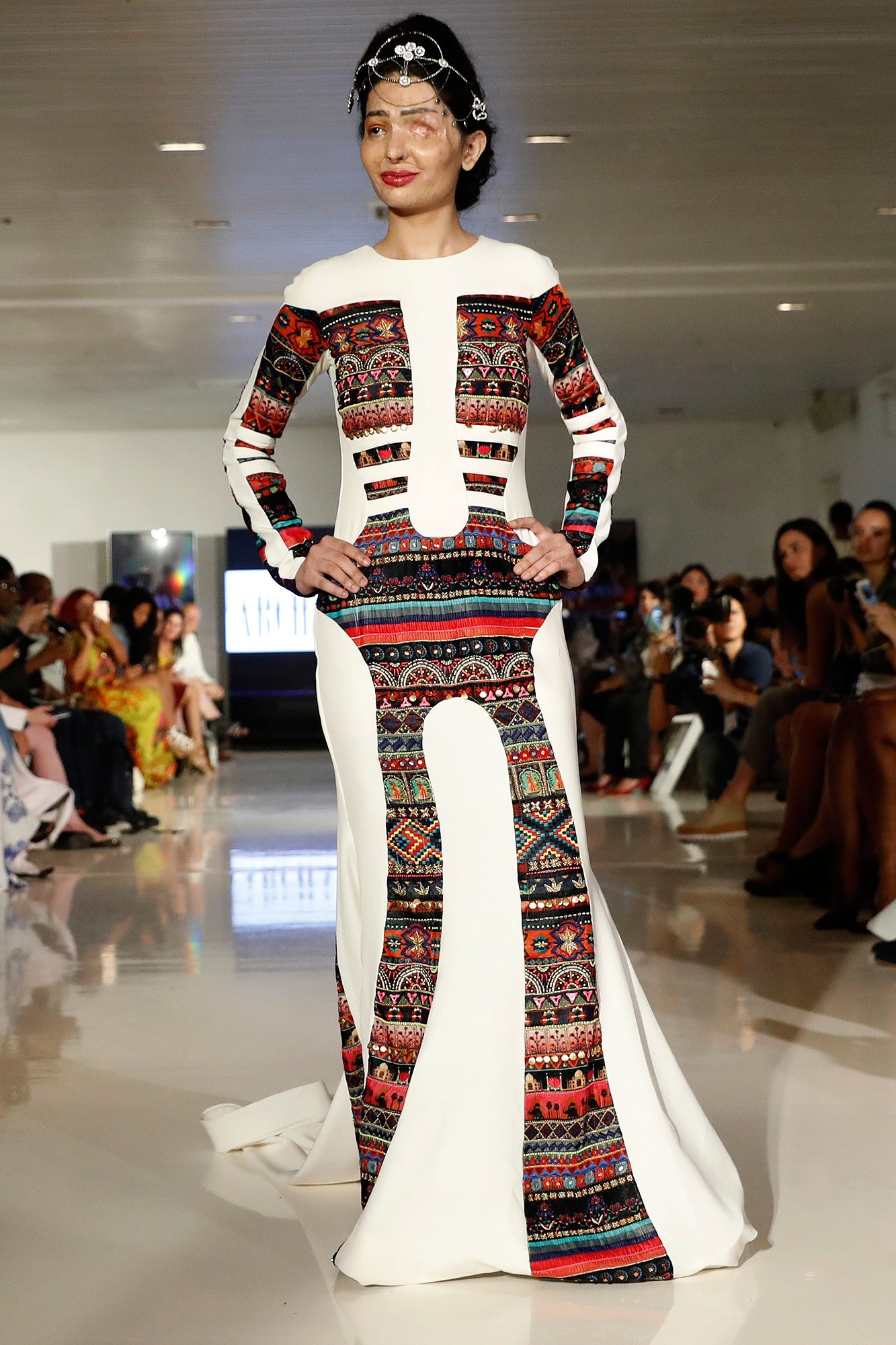 Reshma was subjected to an acid attack by her sister's estranged husband, accompanied by two others. 
On 19 May 2014, when she was just 17, Reshma was traveling to Allahabad for an Alim exam. She was wearing burqa, due to which the attackers mistook her for her sister and threw sulphuric acid on her face.
Reshma's recovery took time. But once back on her feet, she made sure to channel her frustration to empower others.
Her journey started when she thought everything has come to an end. After the gruesome attack and multiple surgeries, Reshma was left depressed and felt suicidal every time she saw her scars in the mirror.
The support from her family, especially her brother, and Make Love Not Scar NGO's Founder, Ria Sharma was pivotal in pulling her back from the edge of suicidal thoughts.  
She tells us,
"I did not want to live. Make Love Not Scars' and my family's support was absolute through it all. My brother, especially, helped me view life with a refreshed perspective and pushed me out of my 'suicidal phase'."
Her activism was carried on to her project of beauty vlogging with a message. She started making beauty videos to fight over-the-counter sale of acid.
She says,
"It's ironical how applying makeup or to even find the perfect shade of lipstick it takes 2 minutes and just a few seconds to ruin someone's face with an acid attack."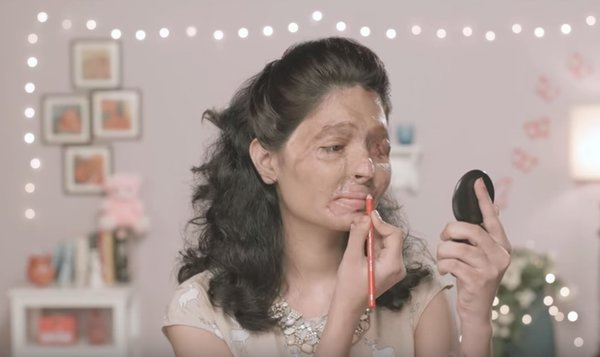 Reshma made a point to ensure that she continues to live her life to the fullest. But, the one thing that keeps bugging her, is how society won't stop 'victimising' the survivors. People fail to understand how gawking at survivors, adopting patronising tone of conversations among other things, sustain the victimising. The gawking eyes makes them conscious and somewhat makes them relive the trauma of the incident again and again.
She says,
"I don't understand people who call acid attack survivors 'victims'. It's how the society outcasts us, stares at us as if something is 'wrong' with us."
Coming from a conservative background, Reshma was subjected to regressive accusations. People believed her to be of an 'immoral character' to have had such a thing happen to her.
For Reshma, the hollow & superficial notions of textbook beauty have been dismantled to become more profound. She proclaims the message of internal beauty when she says,
"It's not about the face. It's about what's in your heart."
Her beauty vlogs made her stand out, and she paved her way to New York Fashion Week 2016, when she opened for Indian designer, Archana Kochhar. It was a significant feat in the support of empowering survivors of acid attack and to subvert the mainstream notions of beauty, at large.
While initially her heart was weighed down by the idea of 'how she looks', she later realised the importance of walking the ramp. With the hope that she can be a torchbearer of the message of hope for women, she says,
"Before I went there I was saddened with the thought of how I look, but I realised later the importance of having walked on the ramp. I realised that my this act will inspire numerous other girls, who're going through the same stigma as I did."
Reshma has a celebratory outlook towards life. She says she couldn't be any happier that she survived it all. And now she has no mind of stopping. She has documented her story in her book called, 'Being Reshma', co-authored by Tania Singh.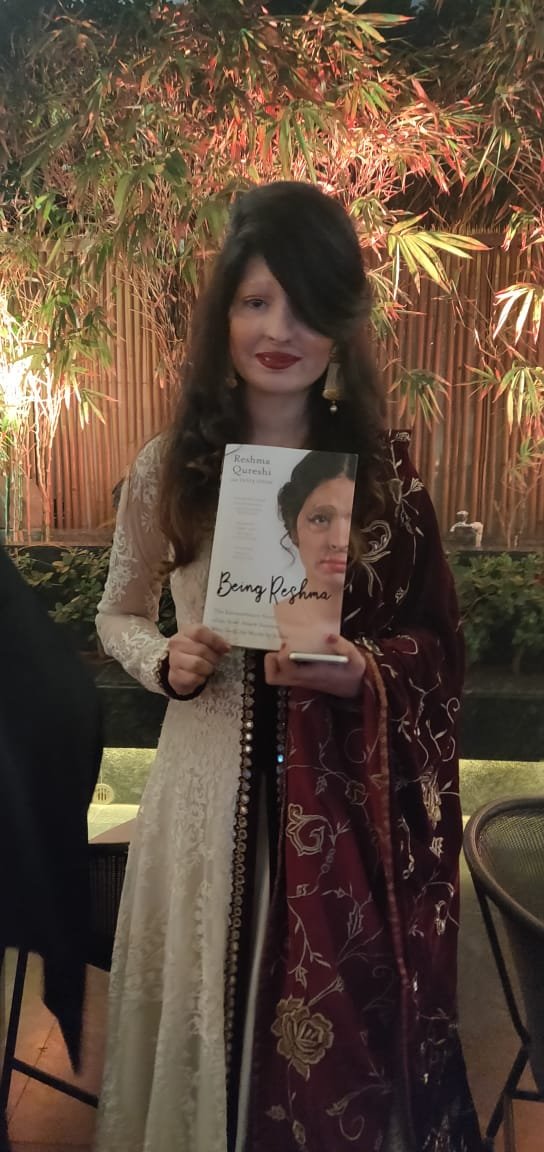 Although a questionable term to use, she aims to live a pretty 'normal' life. When it comes to dating she says,
"People see my profile on Make Love Not Scars, and want to marry me. I tell them, 'hello it's not Shaadi.com'. For a while, I want to fly solo, and I am very excited for that. I want my life to be complete on it's own."
Once in dire need of some inspiration, she has now herself become an inspiration; truly championing the cause of women empowerment in the bleakest of instances.
Taking a page of inspiration from your book, Reshma. 
You can buy Reshma's book here.