Meet 25-year-old G. Balakrishna, dubbed the 'Arnold Schwarzenegger of Whitefield' in Bengaluru, a gym instructor and water tanker driver.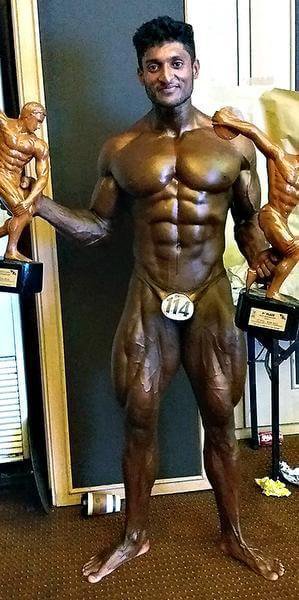 He is now the recently crowned Mr. Asia 2016 at the 5th Phil-Asia body-building championship in Philippines. 
But his journey to this point of success hasn't been an easy one. He lost his father and the family's bread-winner at the age of 15. 
He has to work as a gym instructor as well as a water tanker driver to make ends meet. Despite his daily work, he makes time to train 6 hours every day under champions Sangram Chougla from Mumbai and Munish Kumar From Punjab. He maintains a strict disciplined diet of 750g of chicken, 25 eggs, 300g of rice, 200g of vegetables along with fish for extra protein and fruit. His normal weight of 120kgs is toned down to 90kgs for championships. 
An ecstatic G. Balakrishna told The Hindu –
"I am proud of my achievement and hope to repeat it more often with some financial support. I owe it to my mother, Parvathamma, and brother Rajesh who have been my pillars of support,",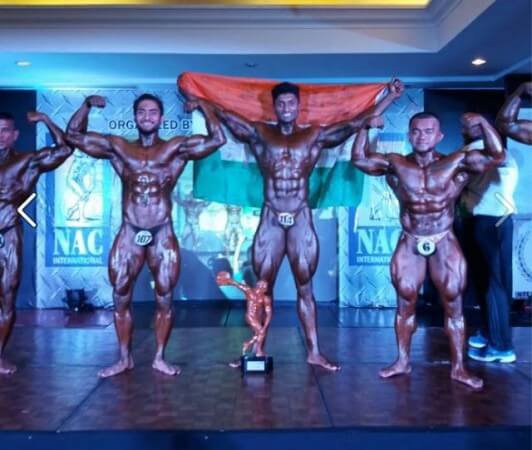 Initially, the Whitefield Settlers and Residents Association used to raise funds to support his dreams and international participation in championships, but off late businessman Koshy Varghese has been supporting him financially.
And he hasn't disappointed. He bagged the Mr. Universe Under-24 junior contest in 2013 in Germany and won the Mr. Universe title under the same category in the world championship at Athens, Greece in 2014.
However, as it is with people of potential but insufficient means, financial concerns are a constant dampener on his dreams.
Talking about the lack of government support he says,
"Despite winning the championship, my worry will always be of funds. With no government support, I still struggle to participate in bodybuilding championships outside the country,", 
The government needs to recognise these gems and help them achieve greatness.