We are no stranger to the fact that we are moving towards a more urban conglomeration – as progressive as our metropolitan cities may be, we cannot deny that the heart and soul of India lives in her villages.
While bigger cities are always in a rush to develop and grow, the rush to nowhere rarely touches these rural areas and it's this that makes them utterly unique. While maintaining their old charm, some of them have progressed, developed and adopted a broader way of living a fulfilling life that will easily put most metro cities to shame. 
1. Mawlynnong, Meghalaya
Mawlynnong in Meghalaya is Asia's cleanest village.
This small village in Meghalaya, that acquired the status of the 'Cleanest Village in Asia' in 2003, is located at a distance of about 90 kilometers from Shillong. The village offers a sky-walk over a bridge constructed with natural materials, to help you soak in its beauty and charm. You won't find a single paper, cigarette butt or any kind of dirt in the village, at any given time of the day, ever.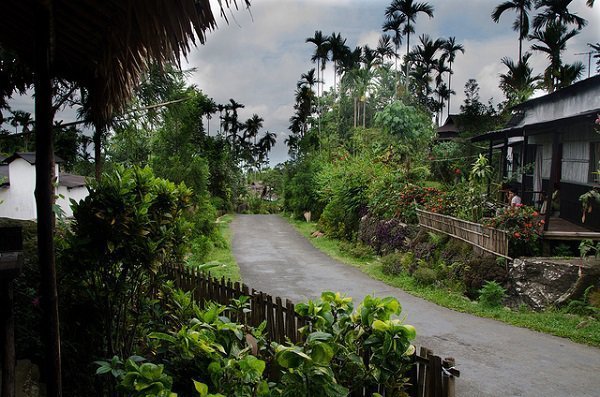 2. Punsari, Gujarat
The village with WiFi, CCTVs, AC schools, biometric machines, water purifying plants.
Punsari, located in Gujarat, is a village that can easily put any metro city or even the smart-cities-in-the-making to shame. Barely 100 km from Ahmedabad, it is a textbook case of development. CCTVs, water purifying plants, air-conditioned schools, Wi-Fi, biometric machines – the village does it just right – and all of it was done in a matter of eight years, at a cost of a mere Rs. 16 crore. Say whaaaat!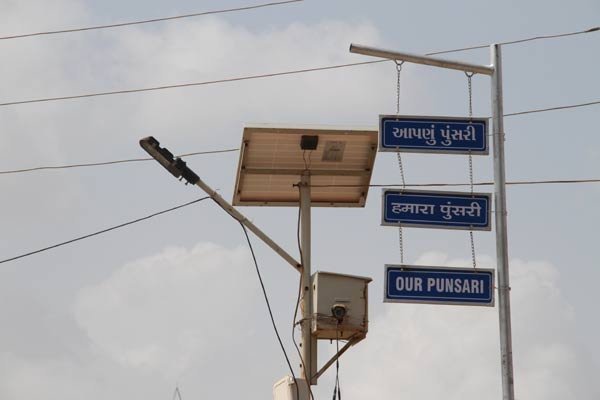 3. Hiware Bazar, Maharashtra
There are a record 60 millionaires in the village now and barely any poor.
At times, all it takes for a fairy-tale change is one person – in this case that one man is Popatrao Pawar. He banned all addictive substances to minimize expenses and thereby, regulated the economy by encouraging the villagers to invest in rainwater harvesting, milch cattle, etc. There are a record 60 millionaires in the village now and barely any poor. Whoa!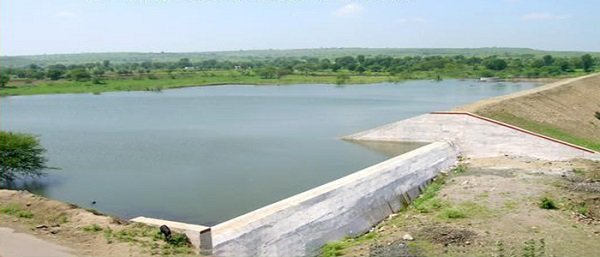 4. Dharnai, Bihar
Dharnai in Bihar is India's first fully solar-powered village.
Whenever we talk about villages or remote areas in India, electricity is a major concern. Dharnai, a village in Bihar, beat 30 years of darkness by developing its OWN solar-powered system for electricity. With a lot of people moving out of their villages because of better facilities, here's one that is self-sufficient and fiercely independent. Only if some cities and other villages followed suit!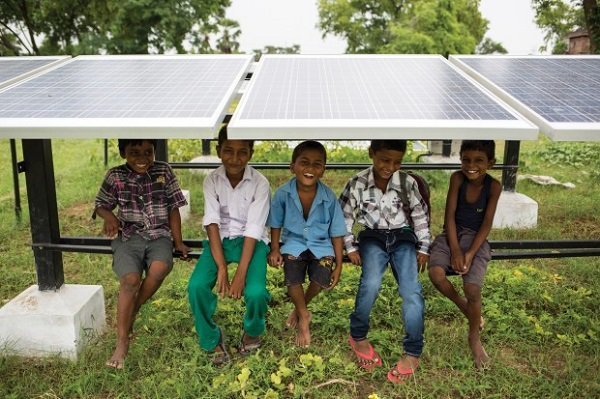 5. Dharmraj Village, Gujarat
It is one of the richest villages in the country with the highest NRI deposits.
The tiny Dharmaj village in Anand district, has a population of only 11,333 but has as many as 13 banks to cater to their needs. NRIs in this village have been depositing money in banks and post offices for many years- and today, it has grown to over Rs 1000 crore, making it one of the richest villages in the country with the highest NRI deposits.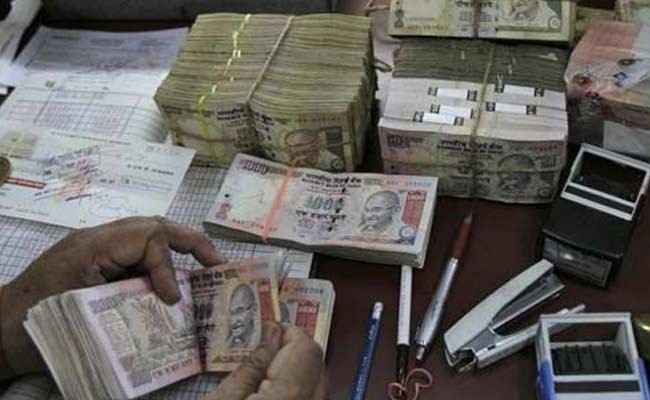 6. Shetphal Village, Maharashtra
This Village in Sholapur, Maharashtra loves snakes and has never complained of snakebite till date.
Welcome to Sholapur district of Maharashtra, the houses are designed to aid the movement of snakes. Imagine spotting a snake in an apartment flat – the snake will not get out of the apartment alive. In spite of live cobras residing in almost every house in the village, there has never been an incident or a complaint of snakebite till date and the villagers take great pride in pampering their pets. That's what co-existence is all about, folks.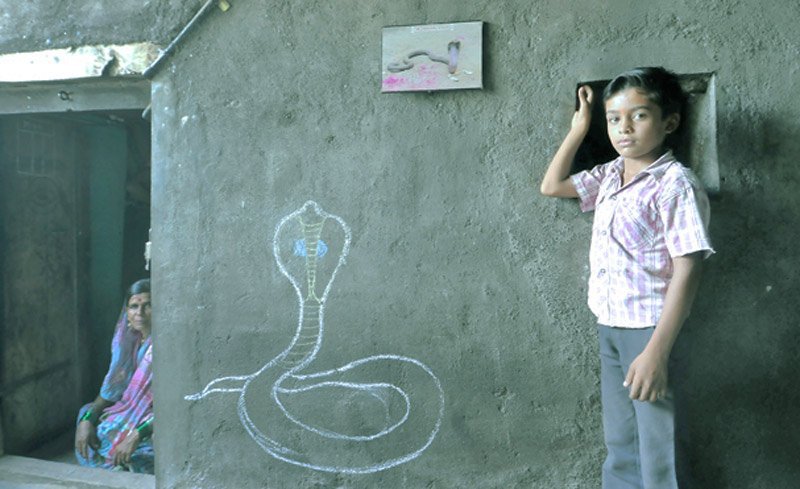 7. Chappar, Haryana
This village in Haryana distributes sweets when a girl is born.
The low sex ratio (877) is so real in case of Haryana, that it is no longer surprises anyone. Chappar village in Haryana, with a woman Sarpanch, Neelam, is working its way to change the way people look at women or girl children. Not only have the women in Chappar liberated themselves from the Ghunghat, every newborn girl child is welcomed into the world with sweets and other delicacies.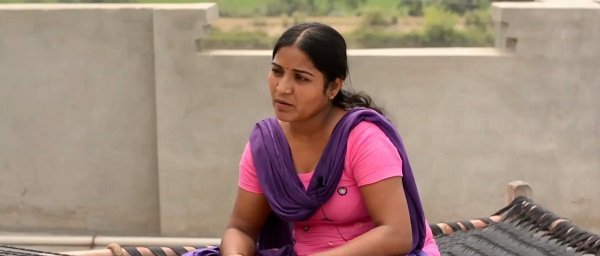 8. Kokrebellur, Karnataka
This village really loves its birds and takes pride in its rare species.
There's a village in Karnataka that believes in the conservation of nature and confesses its love for birds in unity. A lot of villages consider birds a nuisance because they affect crops adversely but Kokrebellur takes pride in its rare species of birds that fly around and co-exists with the humans. The villagers even created a little area for wounded birds to rest and heal. *Already packing my bags for a month-long holiday to Kokrebellur*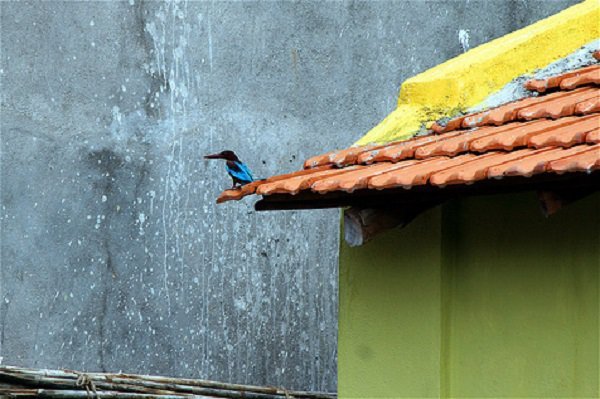 9. Chamravattom, Kerala
Chamravattom in Kerala is India's first computer literate village.
Chamravattom in Kerala is India's first 100 percent computer-literate village. 850 families completed basic computer literacy training and everyone in the village can now handle a personal computer, create and edit pictures, compose text using a specially-designed Malayalam language tool, surf the Internet, send email and make Internet telephony voice calls. You have the tech-savvy village to thank that made us proud and broke all stereotypes about Indian villages.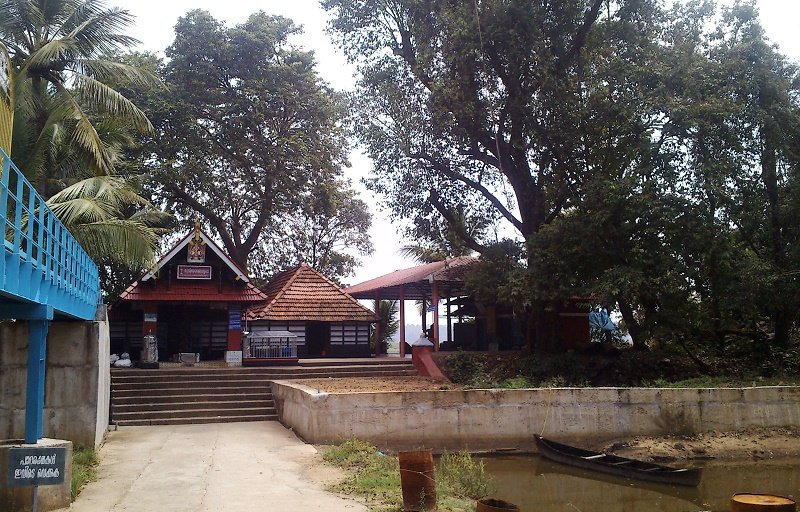 10. Piplantari Village, Rajasthan
This village in India plants 111 tress every time a girl is born.
Talk about killing two birds with one stone, Piplantari village in Rajasthan is making a conscious effort to save girl children and in the process, they have increased the green cover by planting 111 trees every time a girl is born. 
Over the last 6 years, over one-fourth of a million trees have been planted. They get things done the legal way – parents sign an affidavit stating that their daughter will receive a proper education, will only be married after she attains legal age and the trees planted after her birth will be looked after. *Starstruck*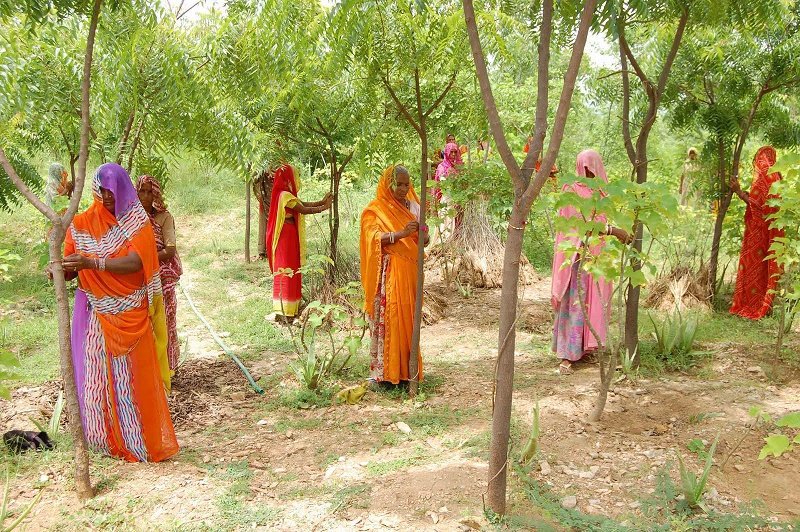 11. Kathewadi, Maharashtra
It has a shop that runs without a shopkeeper.
While cities are busy developing secure systems for better door locks and safes, strengthen surveillance systems and monitor better, a village in Nanded district in Maharashtra, India, has a shop which runs without a shopkeeper. Cities may be progressing with infrastructure facilities but simple values like trust, they go a long way.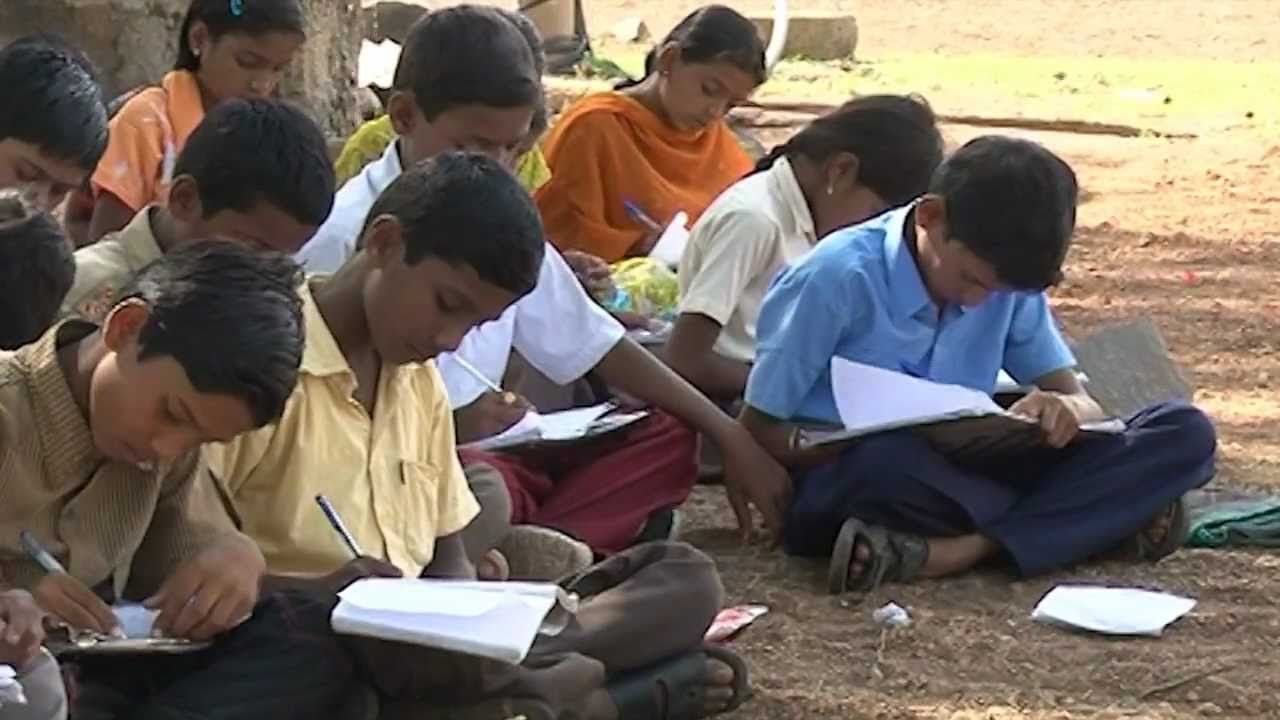 12. Ballia, Uttar Pradesh
This village that beat arsenic poisoning with an indigenous method.
The villagers of Ballia village in Uttar Pradesh faced a problem – their water was contaminated with Arsenic. When that happens, it causes serious skin problems and even physical deformation. The government introduced many hand-pumps in the area to make water accessible but the level at which hand pumps were dug led to excessive interaction between arsenic and water – it only made things worse.
The villagers stopped relying on the government and took matters into their own hands – they physically fixed their old wells and bid goodbye to the problem. Even people as senior as 95-year-old Dhanikram Verma joined in. That's how it's done! Take a bow.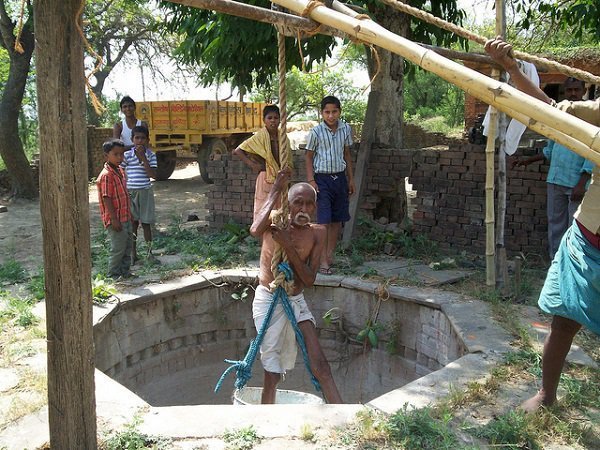 13. Pothanikkad, Kerala
This village in Kerala is India's first village to achieve a 100% literacy rate.
Pothanikkad, in Kerala, was the first village in the country to achieve a 100% literacy rate. While many villages lack standard facilities, this village flaunts high-standard high schools, primary schools, and private schools. According to the 2001 census, there were 17563 residents living in the village and all of them are educated. Now that's the kind of society we must strive for and tirelessly.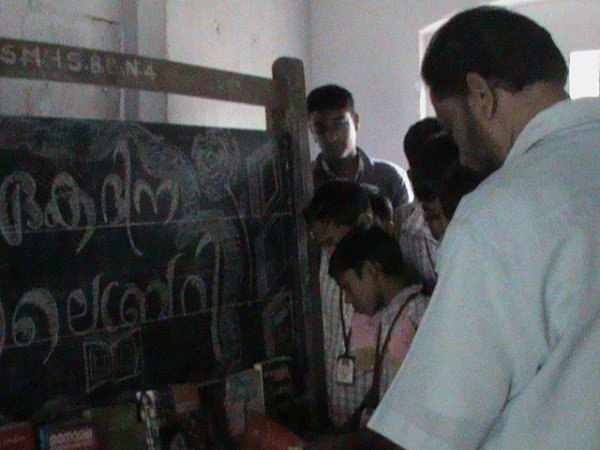 14. Bekkinakeri, Karnataka
This village rids itself of open defecation by 'greeting' people who defecated in the open every morning.
Frustrated with the practice of open defecation, the village council attempted to curb it by requesting people not to do so. Now, Indians would know that you simply cannot get work done in India by requesting others. So they went to 'popular' defecation sites every morning and wished every malefactor a very good morning. This embarrassed them and they slowly shamed open defecation away. Bravo, fellows!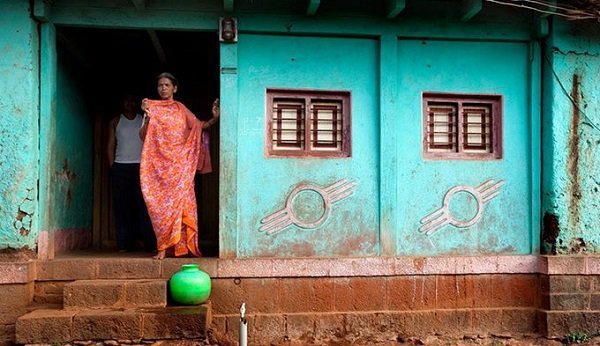 15. Shani Shingnapur, Maharashtra 
This village in Maharashtra is so safe that people don't need doors.
In Maharashtra, is a village that will put all your trust issues to rest. Touted as the safest village in India, this place is famous for its safety standards because no one cares about locking their doors here. Imagine doing that in Delhi! Not only that, they are so crime-less in life that there is no police station in the village. Again, imagine that in Delhi! 
And the village has the country's first lockless bank branch (UCO bank) now. A truly paranoia free zone!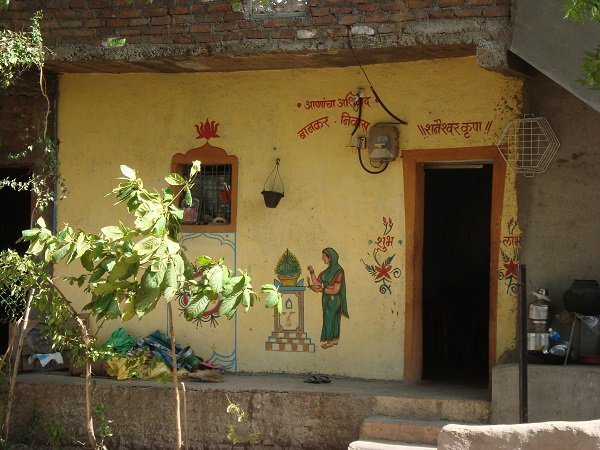 16. Mattur, Karnataka
This village in Karnataka is fluent in Sanskrit and has kept the language alive.
With old and rich languages like Sanskrit and Urdu dying, Mattur Village is home to people who converse with each other in pure Sanskrit daily. Even the vendors speak in Sanskrit – in fact, more than 90% of the population here are well versed and fluent in Sanskrit.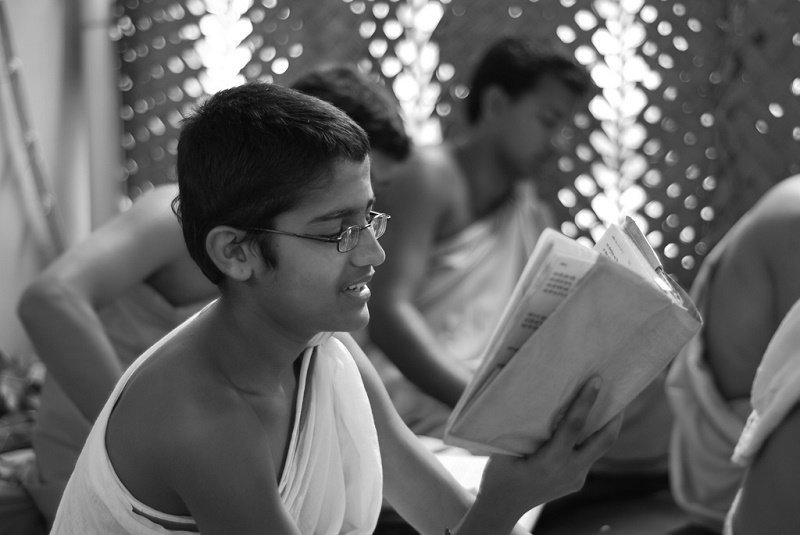 17. Eraviperoor, Kerala
This is the first gram panchayat in the country to provide free Wi-Fi facility to the general public.
Eraviperoor in Kerala became the first gram panchayat in the country to provide free Wi-Fi facility to the general public. Not only can the villagers access free Wi-Fi facility within a one-kilometre radius of five different Panchayat institutions, the panchayat has touch screen kiosks for the public to locate their files in ultra-modern Panchayat record rooms. *Boom*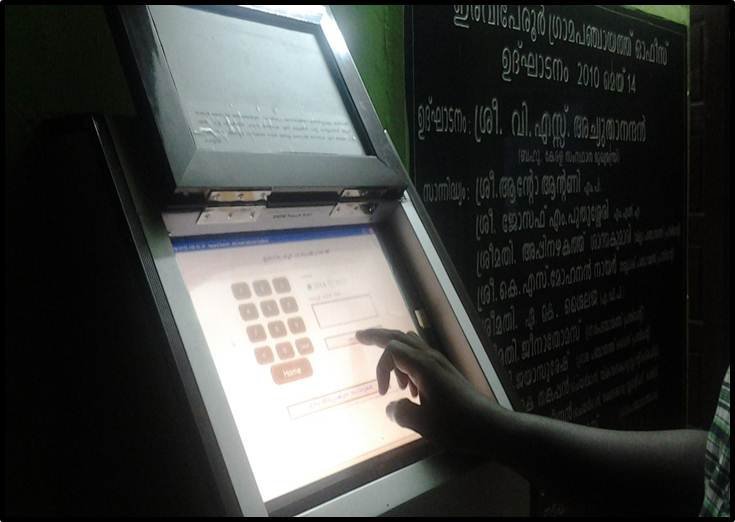 Time to take a trip to these villages and live it their way.