Remember that brilliant money-minting business plan you had a few days ago? Seems like it would be a good idea to invest in it. It might not lead to something much but it might lead to something else which might in turn lead to something great.
Not convinced? 
Then, for starters, you might have to look at this list of successful companies which started as something else but made their way to what they are today. 
1. Avon
Started as a door-to-door book selling company
David H. McConell started Avon in the year 1886. He sold books door-to-door but started handing out little gifts of perfume to lure in female customers. But as luck should have it, the perfumes he offered became more popular than the books he sold. He then did what every wise man would, started a company; named it California Perfume Company. That company was later rechristened Avon. (source: mental_floss)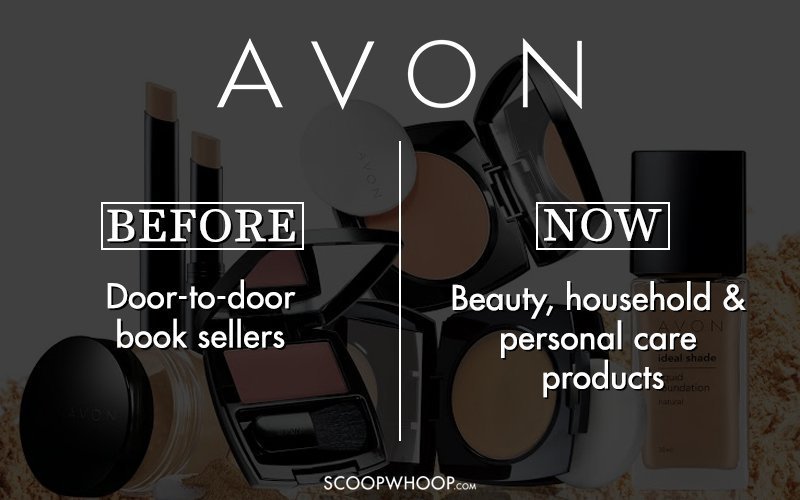 2. Colgate
Originally made starch, soap and candles
William Colgate founded the Colgate company that initially sold starch, candles and soap. Since a lot of companies sold candles and soap, it was only wise to look for profits elsewhere too. It is only after 1873 that the company started selling toothpaste. Colgate sold toothpaste by jars and soon dominated the market. (Source: retireat21)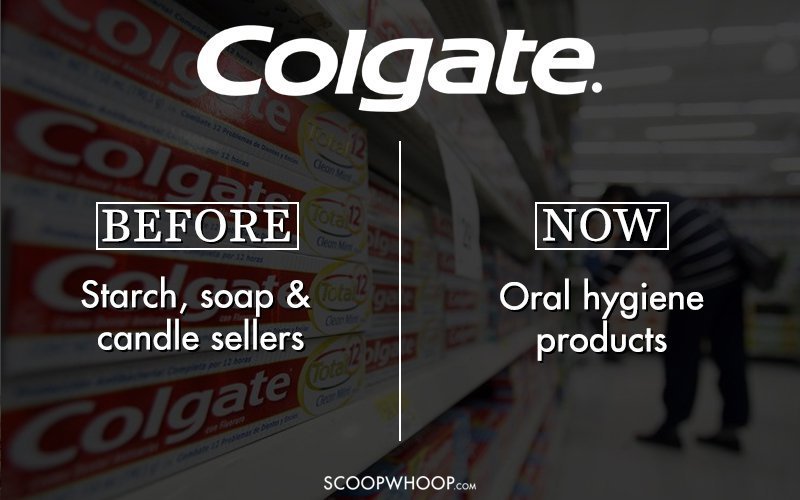 3. Nokia
Started as a pulp mill and made paper
The idea behind setting up this company was to invest in communication. So there was hardly anything better than a paper mill in 1865. In another three years, Frederick Idestam started expanding, which was eventually followed by a century of mergers and acquisitions. Eventually in 1980, Nokia entered the world of mobile communication with the Mobira Talkman. (Source: Price Of Business and Income CEO)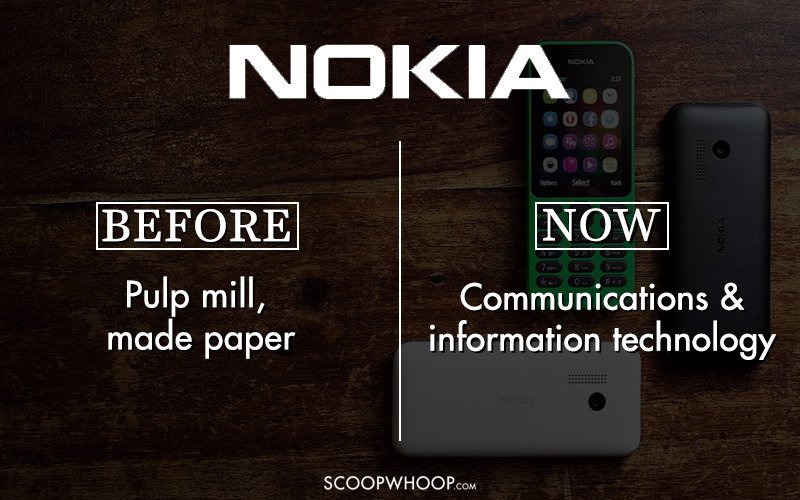 4. Wrigley
Sold soap and baking powder
Their story is somewhat similar to Avon's. William Wrigley sold soaps and baking powder. He found a good way to entice his costumers; he offered them chewing gum with every can of baking powder. Needless to say, his chewing gums were more popular than his baking powder, which is what he cashed in on eventually. (Source: retireat21)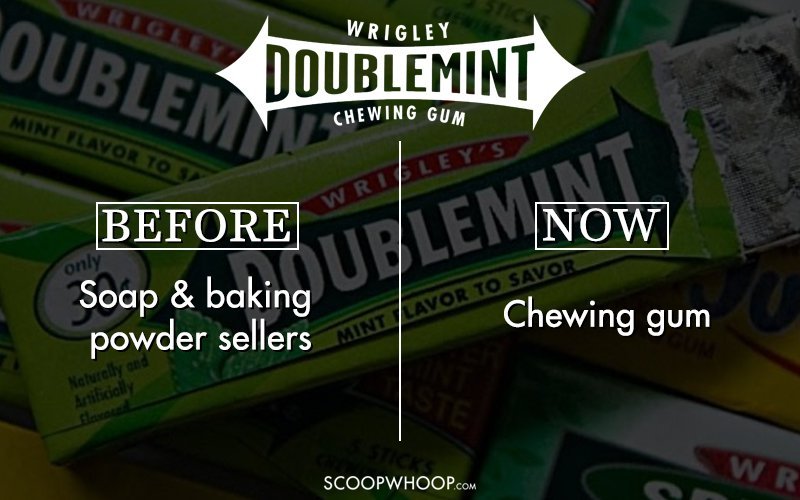 5. Tiffany & Co.
Used to sell stationery 
Tiffany might be the answer to everyone seeking quality jewellery and silverware but they didn't begin this way. In 1837, Tiffany, Young and Ellis was a stationer. It was only in 1853 that Tiffany shifted its focus from stationery to jewellery. (Source: mental_floss)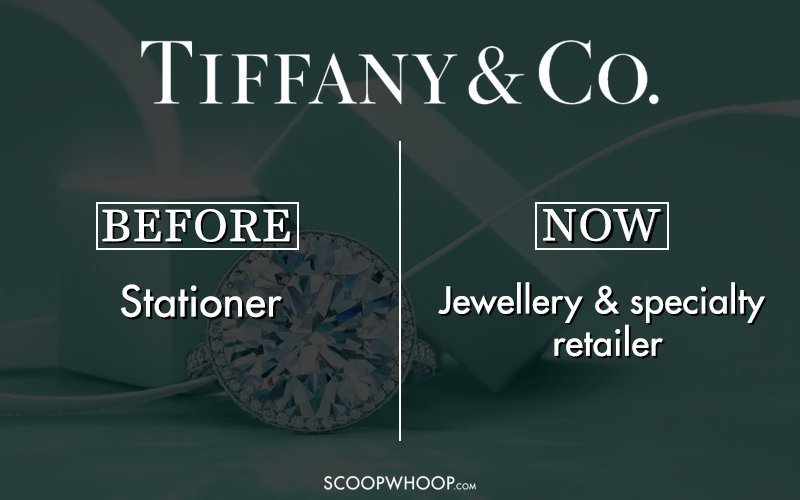 6. American Express
Was a postal service
The giant money-lender was originally set up as a rival to the American Postal Service, which was notorious for being slow. It raised a good amount of capital by just delivering faster during which it made a lot of connections. Not much later, it morphed into a money-lending company and flourished. (Source: Price Of Business)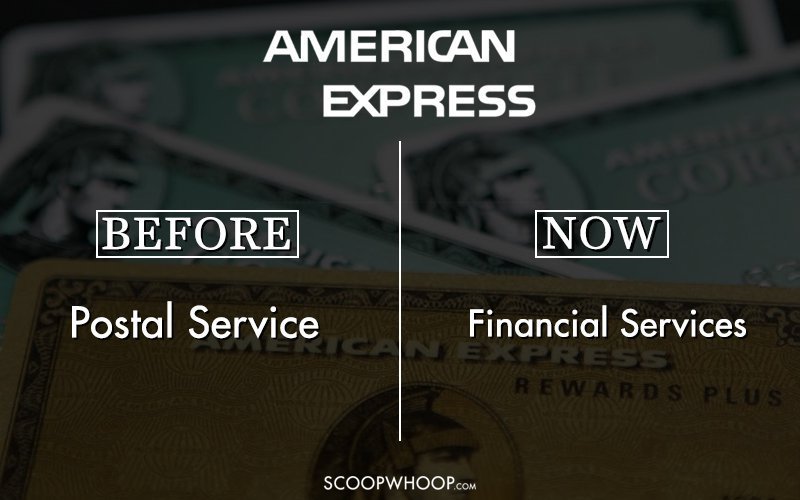 7. Nintendo
They have always been in the gaming industry but it looked quite different at the start. Nintendo were makers of playing cards but Fusajiro Yamauchi realised that the market wasn't that lucrative. So, naturally they were exploring – quite a bit. Between 1963 and 1968, Yamauchi started a taxi company, a hotel chain, a TV network, and a food company before coming full circle to the gaming industry in 1974 and investing in video games. (Source: Income CEO)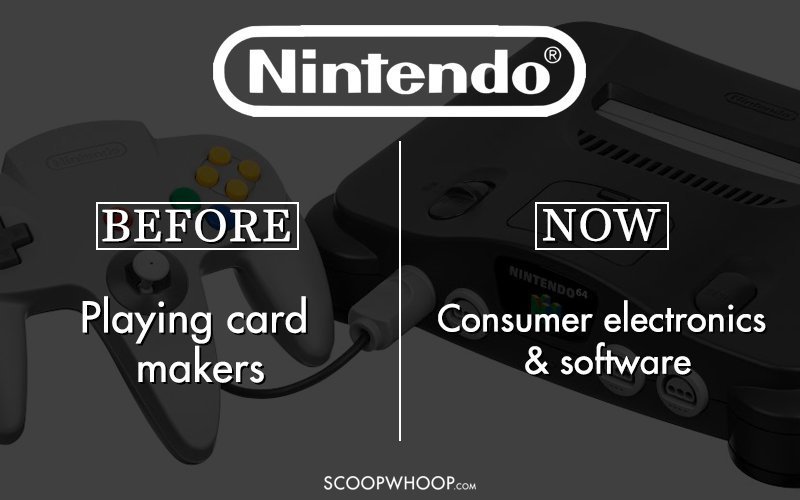 8. Flickr
Started as a chat room for a web-based game
Not very long ago in 2004, Flickr started as a chat room for the web-based multiplayer game Game Neverending. Their USP was that one could share real-time photos. Soon they shelved the game and the chat room and started focusing on filing and uploading of photos. In 2005, Yahoo! acquired Flickr. (Source: Income CEO and retireat21)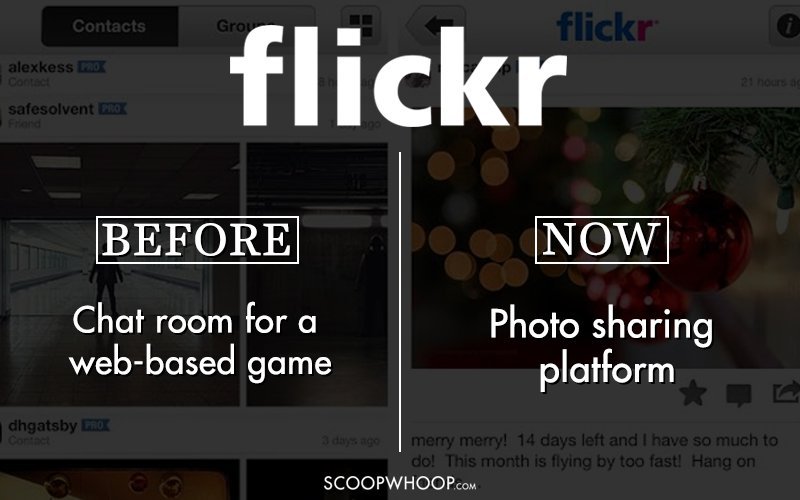 9. Xerox
Was maker of photographic paper and equipment 
What is synonymous to photocopying in the current times, Xerox, did not start off as maker of the photocopying machine. In 1906, it was the maker of photographic paper and equipment. It introduced the copier to the world only in the year 1959. (Source: mental_floss and Income CEO)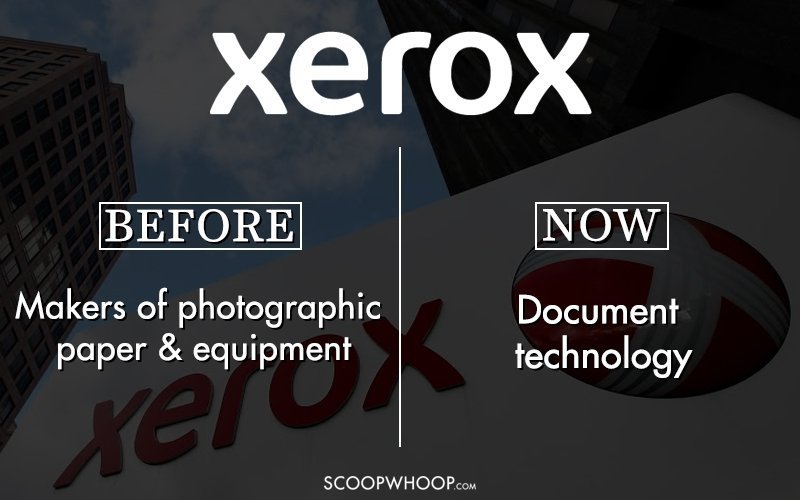 10. NASCAR
Used to sell bootleg liquor 
It all started in the Prohibition era, when America slapped a ban on liquor. In what seems like a turn of fate, they had to outrun the police to sell their illicit alcohol and so had to use small, fast vehicles. Soon the drivers began to modify their cars accordingly. After the end of the Prohibition, they found an answer in racing. (Source: Income CEO and Price Of Business)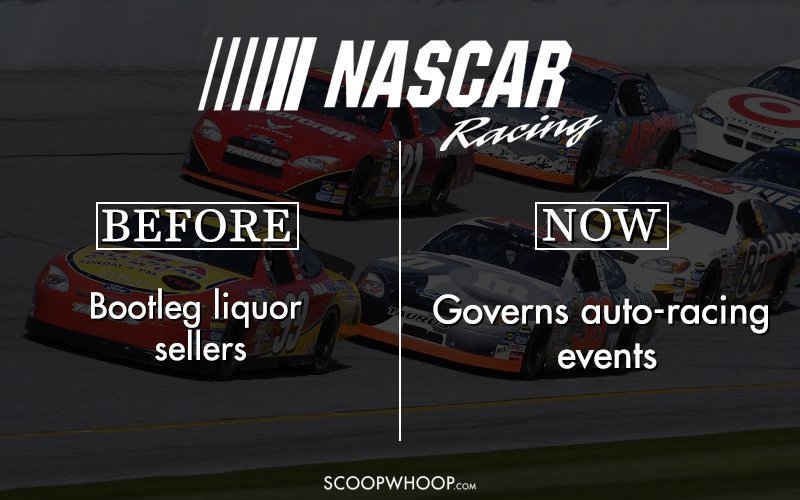 11. Samsung
Exported noodles and dry fish
Samsung, the multinational conglomerate had a very different and humble beginning. It was an export business and dealt with locally grown groceries and noodles. Samsung Sanghoe exported dried fish, noodles and vegetables to Manchuria and Beijing. Gradually Samsung diversified into many areas, which eventually led them to become the giant it is today. (Source: Price Of Business and Income CEO)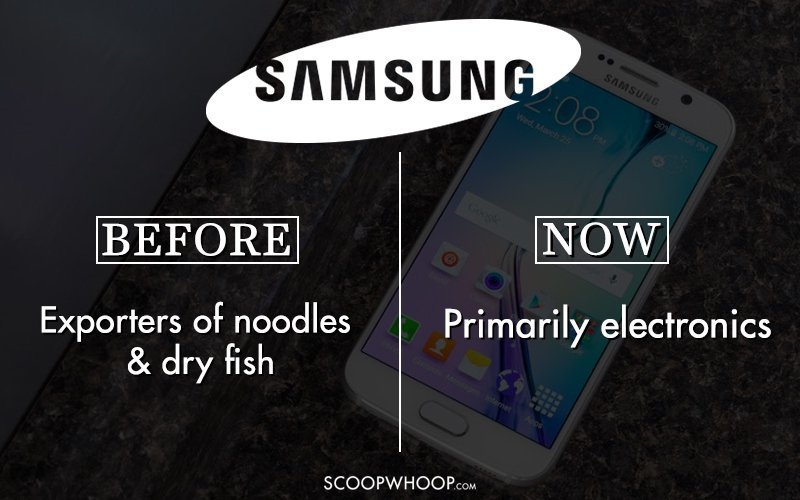 So, what are you waiting for? Get cracking!