Walking through streets lined up with vendors preparing lip-smacking snacks like bhelpuri and gol-gappe, chaat and chole-kulche, we know we can yield to our temptation for street food any time we fancy. But when you're in a foreign land, that's when you begin to miss the roadside stalls and start thinking of street food as a luxury! And why not? After all, where else can one get the mouth-watering Indian food that tickle your taste buds, apart from in India? 
Well, if you're in London, you don't have to worry about it anymore because a British chef, Angus Denoon, sells Jhalmuri and other Indian snacks on the streets of London!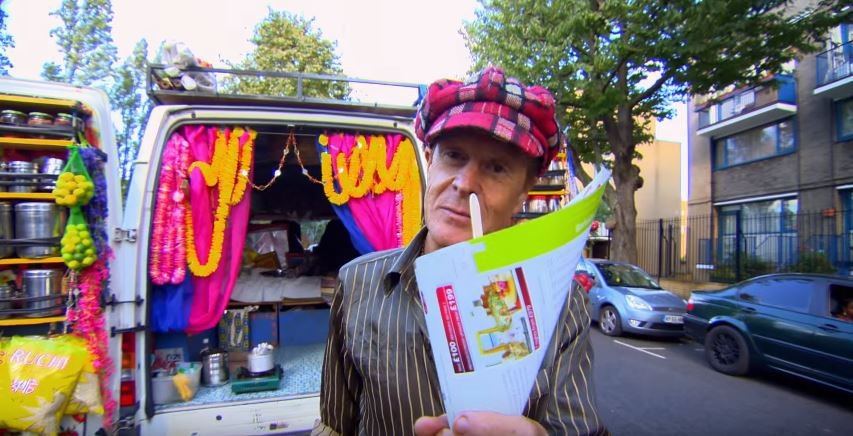 His affair with Indian street food began a decade ago during his trip to Kolkata, when the roadside stalls caught his fancy and he decided to make a film on them. When he went back to UK after finishing the film, he was asked to prepare a dish from Kolkata, during a pilot for a cooking show. That was the first time he made Jhalmuri for the people, at Totnes market in South Devon.
"The only dish that I felt confident to cook was Jhalmuri because there is no cooking", he writes on his website.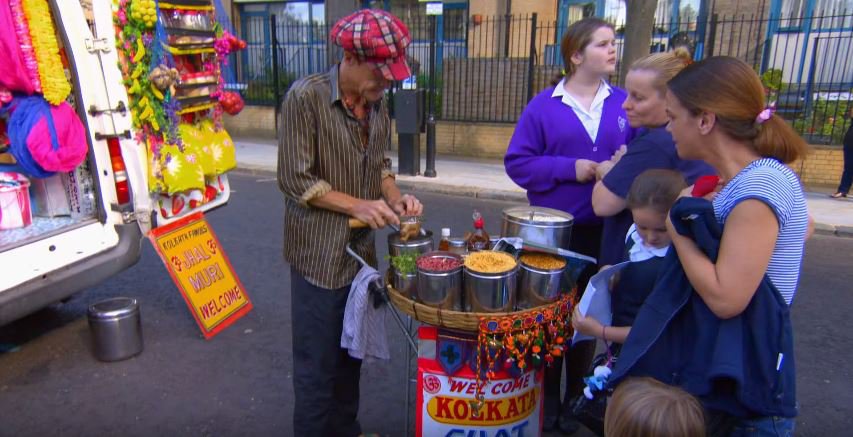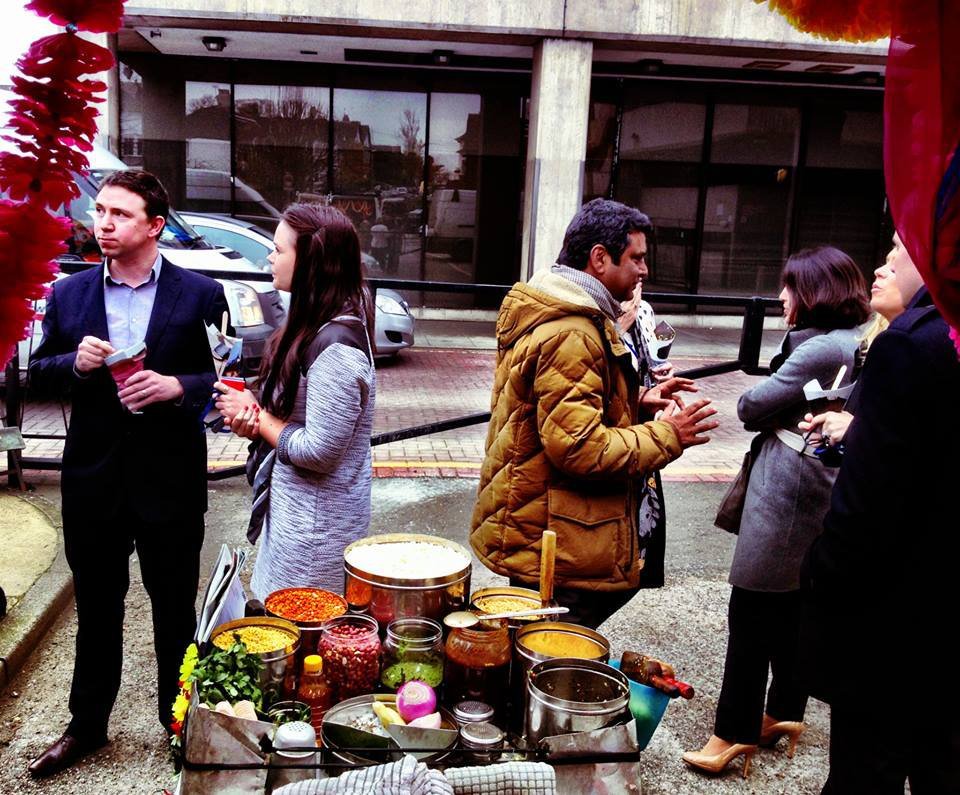 To his surprise, the Indian snack was so well received by the local people that Angus set up a stall and started selling Jhalmuri in different corners of London! "Whether they wore dreadlocks or polyester and cardigans, every body loved it – and this got me thinking because rare is it that foods cross cultures with such ease", he write about his experience.
Londoners loved the crunchy Indian snack and hence came the name of Angus's stall'The Everybody Love Love Jhalmuri Express.'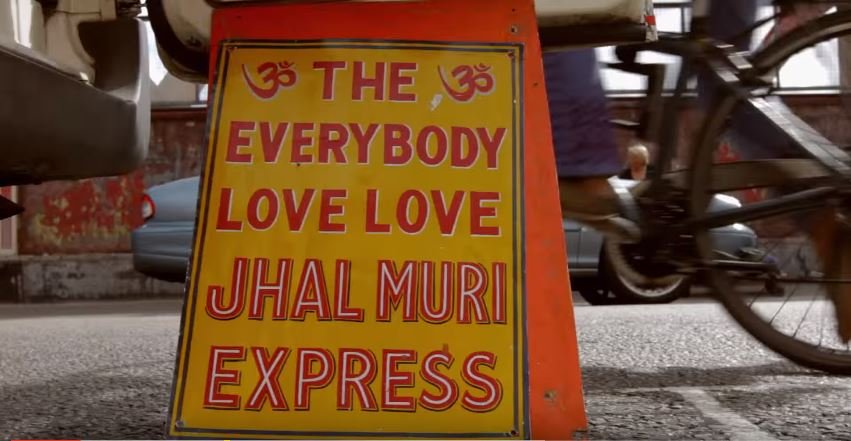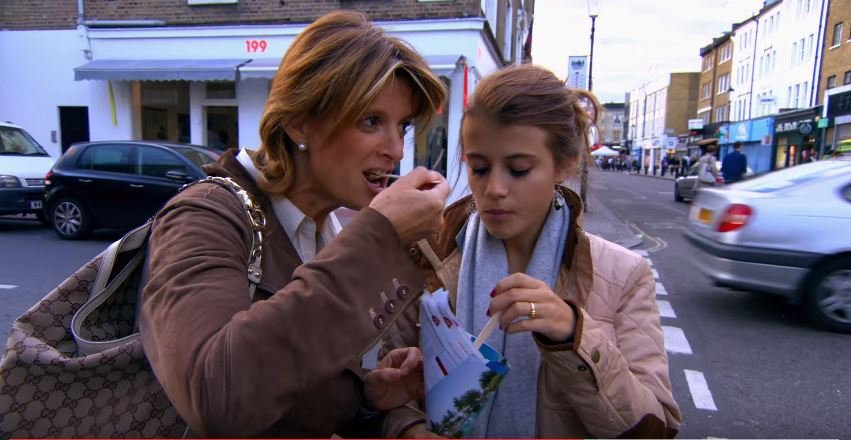 Angus brought the vibrant street food culture of India to London, and the crunchy, sweet-spicy and tangy snack, which takes just a few minutes to prepare, became a huge hit among people in London, who line up in a queue to buy from him!
With time, the Jhalmuri stall has evolved into a dynamic van, which looks as colourful as the delicacies from India.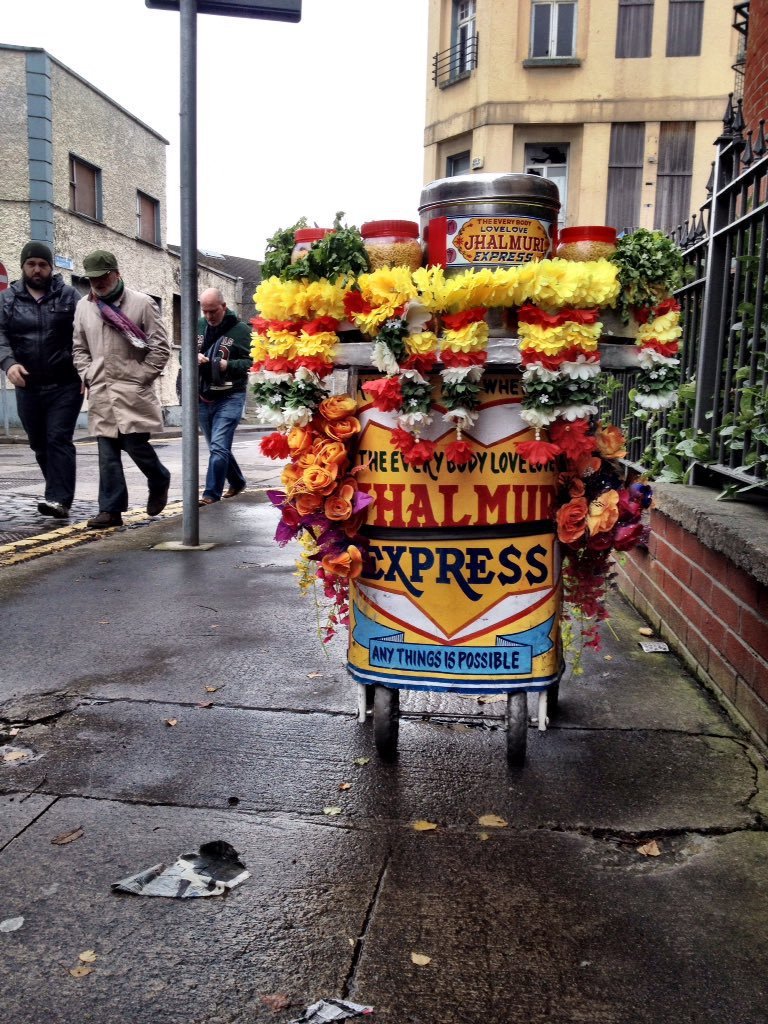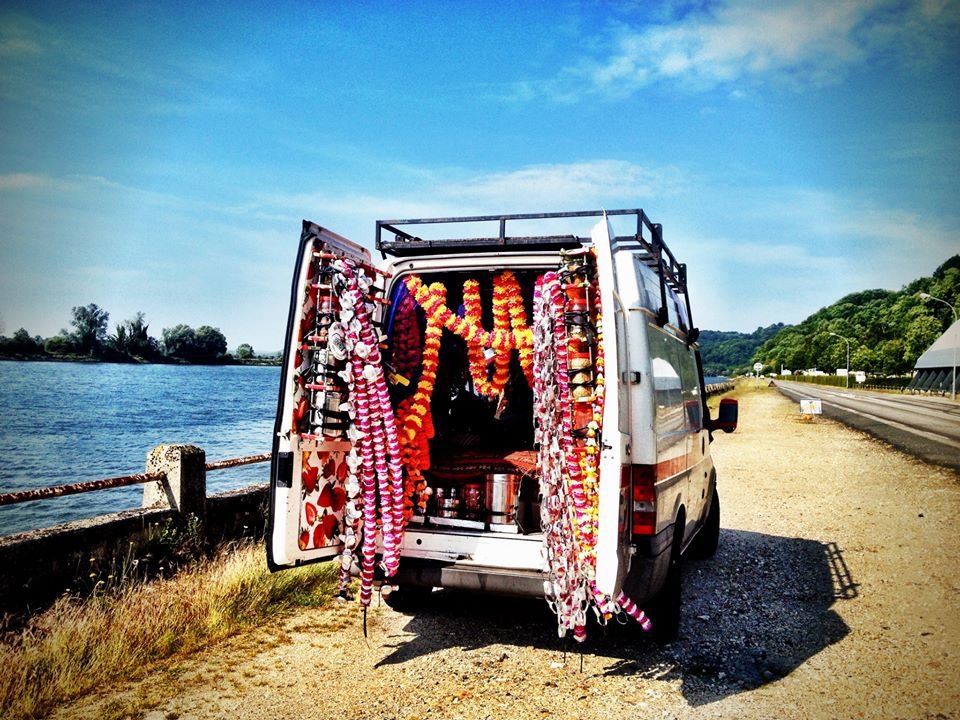 Angus experimented with the Jhalmuri according to the people's taste and serves the chaat in a very authentic Indian way! He's quite active on Twitter where he keeps posting updates about food festivals and events he is taking part in.
New street delicacies from India have made their way into his menu, which include Gathia, Pulcha, Gujarati Dal and others.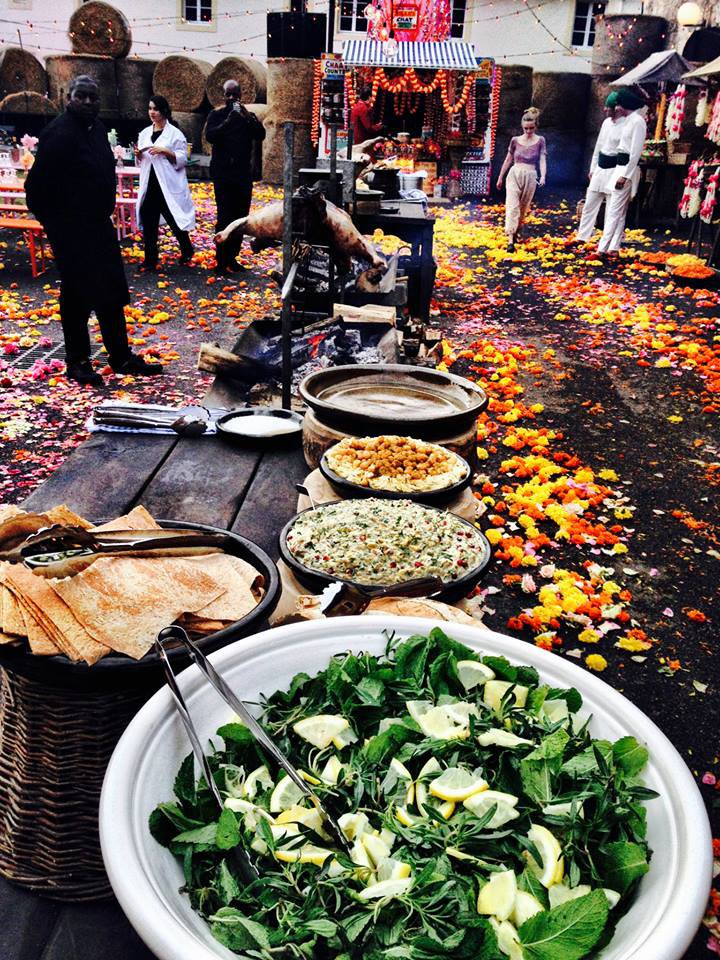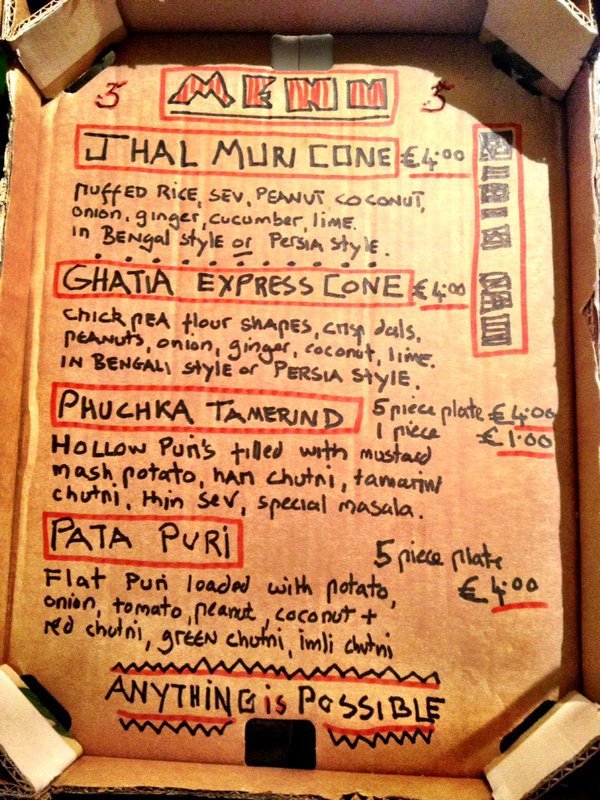 Watch his full story here: