For celebrities, being trolled is just a part of life. While most of them ignore the trolls and move on, some give them a taste of their medicine with the utmost grace. There's a lot to learn from these celebs who owned their trolls on twitter in epic fashion. 
1.  Sonakshi Sinha sure knows how to show the mirror to her haters.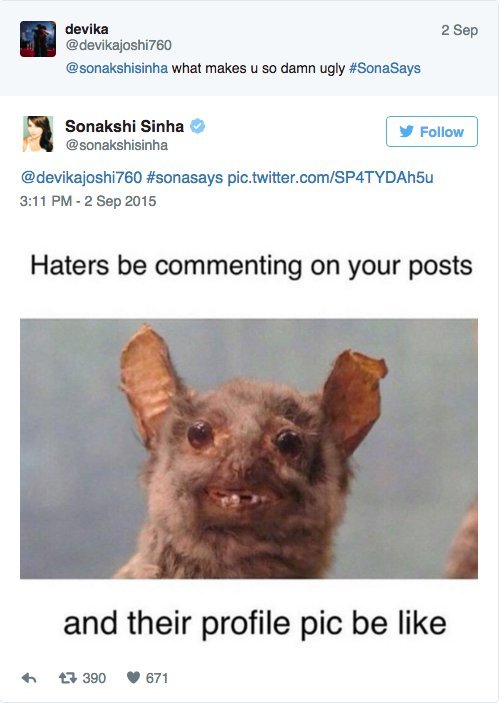 2. There's a lot more about James Blunt than his voice that we love.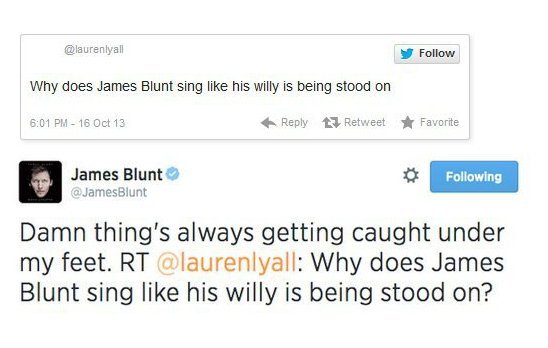 3. Twinkle Khanna, Bollywood's very own Mrs Funnybones knows that wit is the best weapon. 

4. The Doctor from Scrubs, Zach Braff will not take flak from anyone, least of all a drunk looking sorority girl. 

5. You simply don't troll someone as bold as Rihanna, specially if you have a name like Fish Poomps.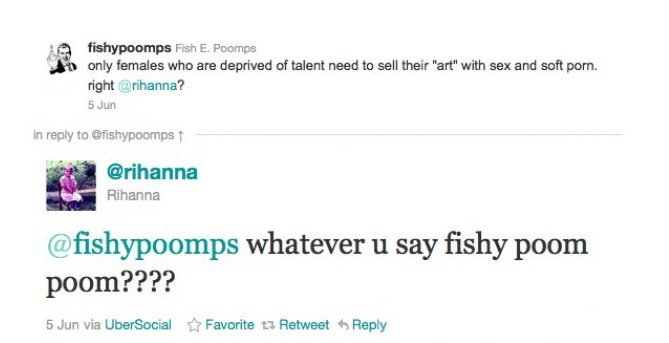 6. There's a lesson or two to learn from Sonakshi Sinha about how to deal with the pathetic breed of trolls like KRK.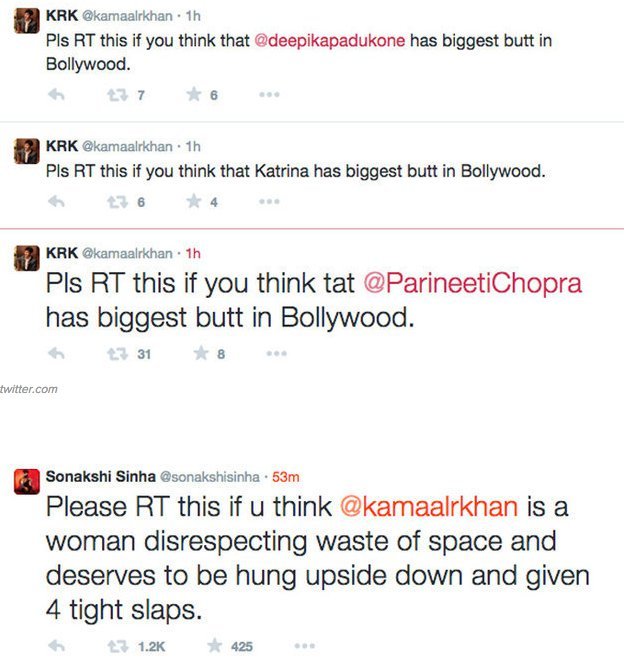 7. The gorgeous Sonam Kapoor shows that false news is also trolling. 

8. Actress Lisa Haydon is a lot more than just a hot body.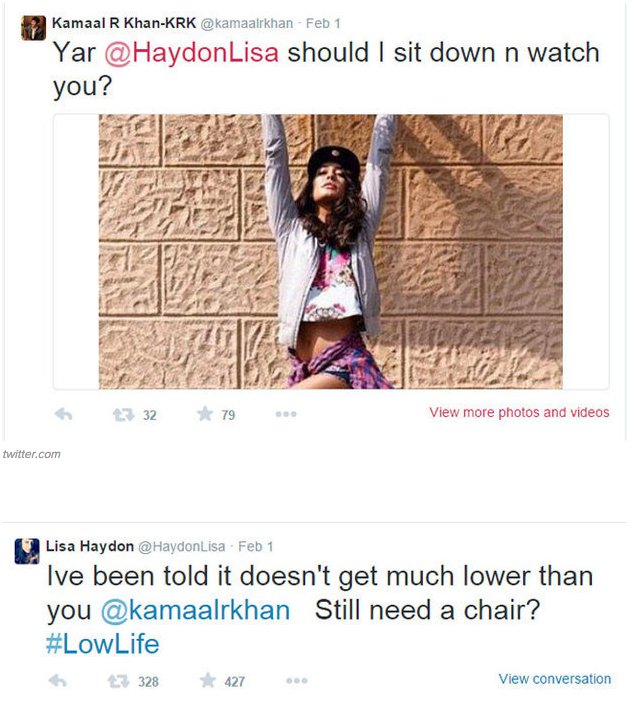 9. Abhishek Bachhan can ignore a lot of things that are said about him, but when it comes to her daughter, the man will put you in your rightful place.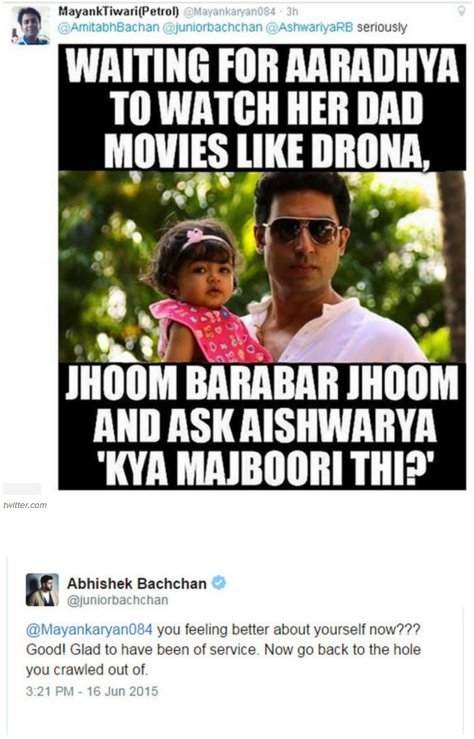 10. Hugh Hefner, the man behind Playboy will certainly not stand for such misogyny.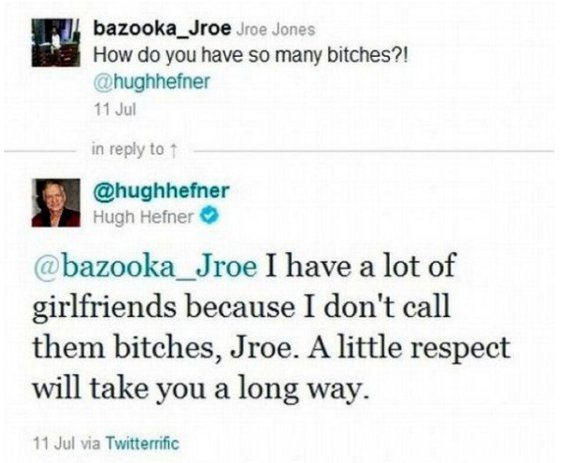 11. Uday Chopra may be the butt of everyone's jokes, but he still knows how to stop someone when it comes to trolling.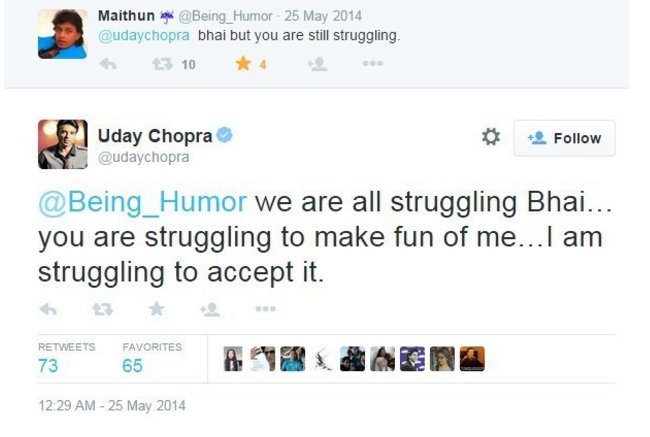 12. Actor Hayden Christensen's grammar policing to stop a troll just made us fall in love with him all over again.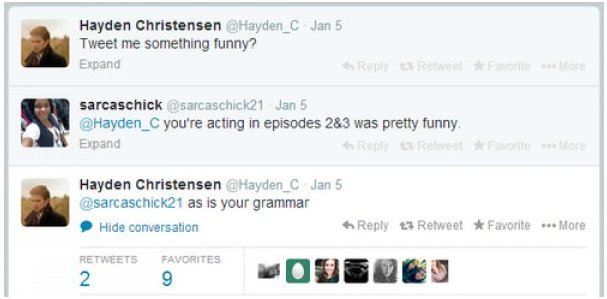 Nobody deserves this kind of negativity. Balance out all of this unnecessary banter by deleting one negative tweet of your own. Join Aircel's awesome campaign, and spread some love this Valentine's Day. All you have to do is #DeleteATweet and say something sweet.