For us Indians, chai acts as a fuel for the brain and love for the heart, and our day is incomplete without that hot cup of tea (actually, multiple cups of tea).
If you too feel that the roti, kapda aur makaan package for a good life needs the much needed addition of chai, then these tweets will warm your heart just like your favorite drink.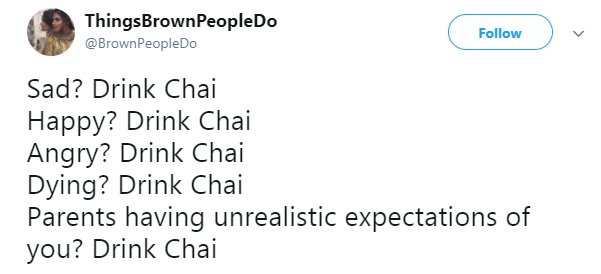 If you love chai as much as we do and want to add some funk to your chai-time, you can buy these cool mugs at ScoopWhoop Shop.