Everyone who has ever been to Chandigarh's Government Medical College and Hospital in Sector 32 or PGI has fond memories of a good samaritan who used to distribute "langar" every day without fail. Come hail or come storm, 80-year-old Jagdish Lal Ahuja served free food for 15 years to the patients and their relatives, outside the PGI and the Medical College, respectively.
"Baba's langar" it was called…
At exactly 6 in the evening, Jagdish (popularly known as Baba) used to arrive in his SUV at Gate Number 2 of PGI and people used to line up for chappati, daal, a banana, halwa and a packet of biscuits/sweets. Similar scenes were observed at GMCH-32 earlier in the day, at 2:30 pm.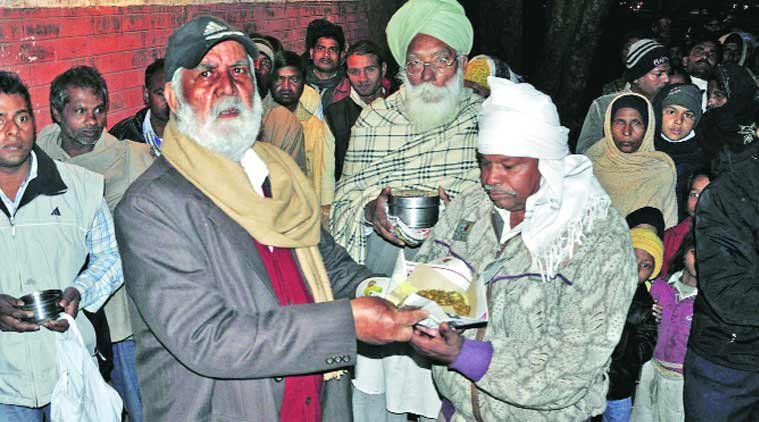 Serving food to the poor gives me immense satisfaction and peace of mind. Moreover, the spark in the eyes of children and smiles on their lips when they see the food, is what motivates me to do more and more for them.
Food isn't the only thing he distributed. The 80-year-old samaritan also donated blankets, shoes, socks and sweaters to the poor.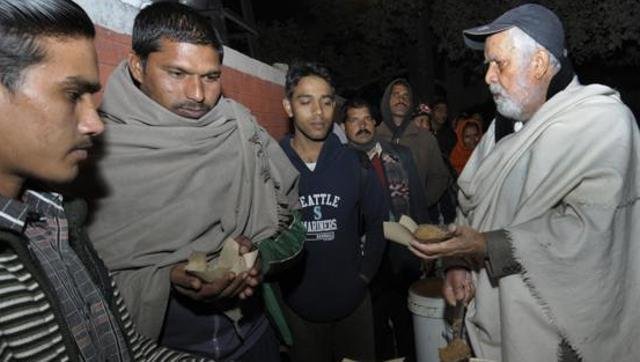 According to a news report by Indian Express, Jagdish had sold 7 of his properties (worth crores) to raise money for his community service!
Jagdish Lal Ahuja was born in Peshawar, Pakistan, and came to Patiala during partition. He had a tough life after the diaspora and had to sell toffees to make ends meet. After shifting to Chandigarh, Ahuja started selling bananas, later becoming the Banana King of the city!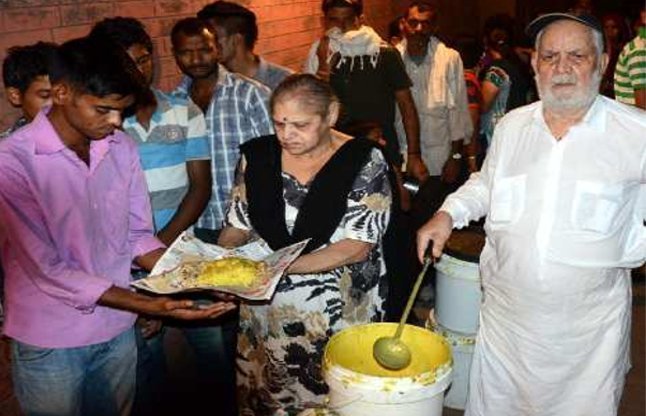 After numerous years of succouring the needy, Jagdish said he had become 'too old' to continue the langar, citing health reasons. His last langar was on 21st January, 2016.
A salute to this great humanitarian for everything he did!